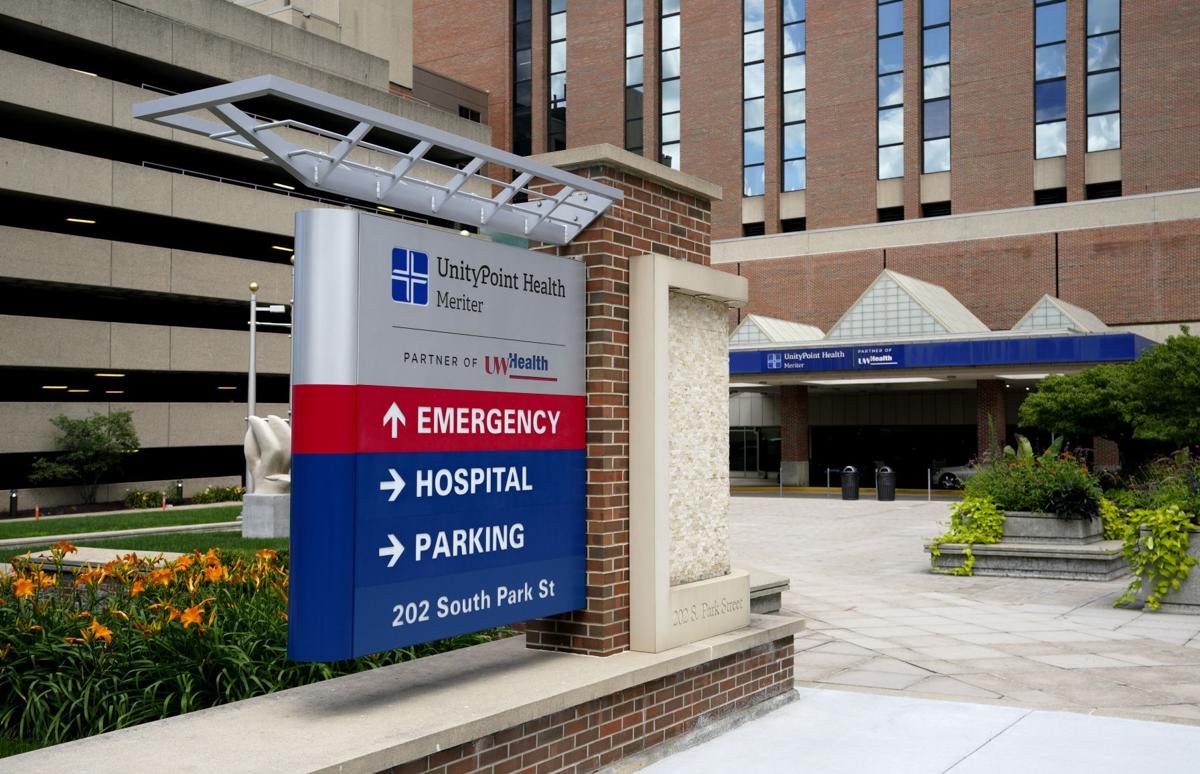 Patients with private insurance pay nearly three times as much as Medicare patients for hospital care in Wisconsin, a cost shift that ranks 10th-highest in the country, according to a new report.
The RAND Corp. report, released Friday, highlights concerns about employer health care costs even as other recent studies say Wisconsin ranks high in health care quality and has premiums near the national average.
The study "shows that employers and those they cover are paying high hospital prices relative to Medicare," Cheryl DeMars, CEO of The Alliance, a Madison-based group of 275 employers that purchase health care together, said in a statement.
"Employers — and the public — need to know the prices they are paying and the relative difference between hospitals and regions so they can make informed decisions," DeMars said.
The Wisconsin Hospital Association on Wednesday released a report saying the state ranks high in quality and access, and has average premiums. "We are fortunate ... that Wisconsin has a stable, high quality, and accessible health care system that provides tremendous value to health care consumers," CEO Eric Borgerding said in a statement.
According to the RAND study, privately insured patients paid an average of 247% compared to Medicare patients nationally to hospitals in 2018, a longstanding cost shift that was up from 224% in 2016 and 230% in 2017.
In Wisconsin, the difference in 2018 was 290.5%, with figures not available by state the previous two years. In Madison, the difference in 2018 was 305% at SSM Health St. Mary's Hospital, 283% at UnityPoint Health-Meriter and 306% at UW Hospital.
Arkansas, Michigan and Rhode Island had differences of less than 200%, while Florida, Tennessee, Alaska, West Virginia and South Carolina had differences of more than 325%.
If employers and health plans participating in the RAND study had paid hospitals using Medicare's payment formula, total payments in 2016-2018 would have been reduced by $19.7 billion, a potential savings of 58%, the report said.
Spending on hospital services accounts for about 44% of health care spending for the privately insured, RAND said. Private insurers typically negotiate discounts with hospitals to pay a percentage of billed charges, while Medicare's fee schedule determines the price it will pay, with some adjustments.
"The rising gap between public and private hospital prices is a cause for concern and raises questions about the efficiency of the employer market," Katherine Hempstead, senior policy adviser at the Robert Wood Johnson Foundation, which sponsored the RAND project, said in a statement.
The Wisconsin Hospital Association says it focuses on value, which incorporates quality, access and use of health care services. Its report, by HC Trends, said Wisconsin ranks higher than the national average in all 30 quality measures evaluated and outperforms the country and most neighboring states in county health rankings.
The state's health systems use between 6% and 10% fewer medical services than other states, the report said. Deductibles are slightly higher in Wisconsin, but premiums and out-of-pocket limits are about the same as the national average.
Wisconsin is dominated by regional health care systems with provider-owned health plans, which makes the state different, Borgerding said.
"Studies that only take into account isolated cost indicators fail to consider what is unique about Wisconsin and ultimately only serve to reduce transparency and clarity about the true value of health care in Wisconsin," he said in a statement.
According to the Commonwealth Fund report, Wisconsin ranked 15th for access and affordability, 11th for treatment and prevention, 24th for avoidable use and cost, 15th for income disparity and 24th for healthy lives, a category that includes mortality rates and measures such as smoking and obesity.
Be the first to know
Get local news delivered to your inbox!