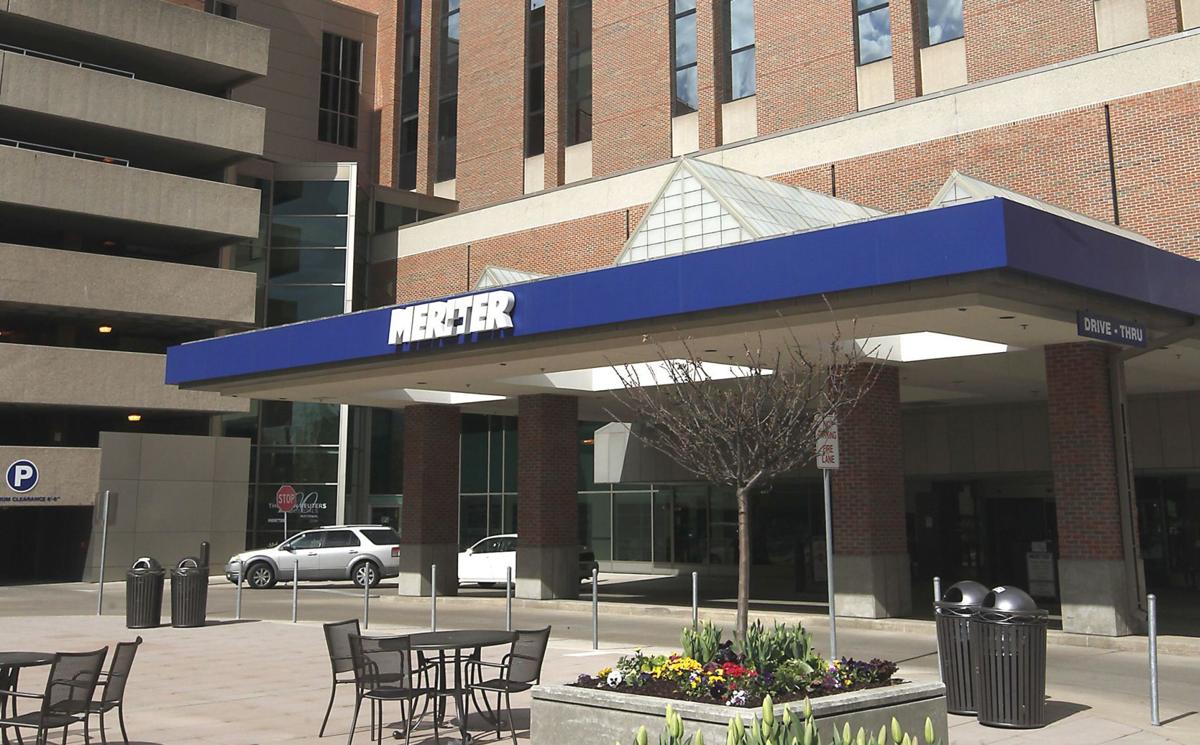 Meriter Hospital workers have posted an online petition demanding additional paid sick leave, staffing and hazard pay during the COVID-19 coronavirus crisis.
"(We) demand that our employer care for us, as we care for our patients through the COVID-19 pandemic," the petition says. "Through immense struggle, sacrifice, and risk to our families and ourselves, we labor on the front lines of this pandemic to keep our community safe."
The petition, which is copied to Gov. Tony Evers and Andrea Palm, secretary of the state Department of Health Services, also demands "fairness and transparency" from UnityPoint Health-Meriter regarding the national shortage of personal protective equipment (PPE) during the pandemic.
The workers say hospital administration has withheld information on the shortage, "creating confusion and division" among the hospital's rank and file.
"Furthermore, we expect our employer to join us in our efforts to publicly demand action from our elected officials to address the PPE shortage," the petition says.
UnityPoint Health-Meriter said in a statement:
"We are incredibly appreciative of our team's effort and shared sacrifice as we work together to care for our community and prepare for a potential surge during the COVID-19 pandemic.
"We have a number of programs in place to monitor and support our team's physical and mental health throughout this time, including free alternative housing, several free mental health programs and support for childcare and dependent care.
"We continue to postpone non-urgent surgeries and procedures to maintain lower hospital census and allow our teams to focus on the more critically ill. This also allowed us to increase resources and staffing in areas of greatest need, like our ER and ICU, including redeploying clinical staff to these areas.
Like all hospitals across the country, we continue to see PPE shortages but have teams working around the clock to ensure we maintain an adequate supply. We share daily updates with all staff on our PPE supply and provide regular training for those with questions.
However, with the continued crisis, lower hospital census and postponed procedures, we need to be mindful and purposeful of financial decisions, including discussions around the possibility of hazard pay, to ensure stability for our organization and our team members in the future.
"We recognize this a trying time and are committed to working with our employees to ensure they are protected." 
'On the front lines'
Most of the hospital workers' demands are based on the elevated risk of exposure to COVID-19 for workers themselves.
"No employee who falls ill or loses work while combating COVID-19 should lose pay, benefits, or be negatively impacted in any way at their job," the petition says.
The workers also demand increased hospital staffing and hazard pay.
"We are insufficiently staffed even during normal times," the petition says. "Right now, no expense should be spared to ensure safe staffing levels. This means hazard pay to compensate us for risking our lives and our families' lives, and additional incentives for picking up extra shifts."
Unlike nurses at St. Mary's Hospital and UW Health, Meriter Hospital's nurses are unionized through SEIU Healthcare Wisconsin. Nurses at UW Health revived their union in December, but it has yet to be recognized by administrators.
"Health care workers across Wisconsin are on the front lines each day treating COVID-19, putting the safety of themselves and their families on the line," SEIU Healthcare Wisconsin said in a post on Facebook. "It's time for politicians to quit playing politics and work together to provide PPE and N-95 masks now."
On Saturday evening, the Meriter Hospital workers' petition on coworker.org had collected more than 700 signatures.
"We stand united to demand what is necessary to combat this pandemic," it says.
EDITOR'S NOTE: This story has been updated to include comment from UnityPoint Health-Meriter.
Concerned about COVID-19?
Sign up now to get the most recent coronavirus headlines and other important local and national news sent to your email inbox daily.