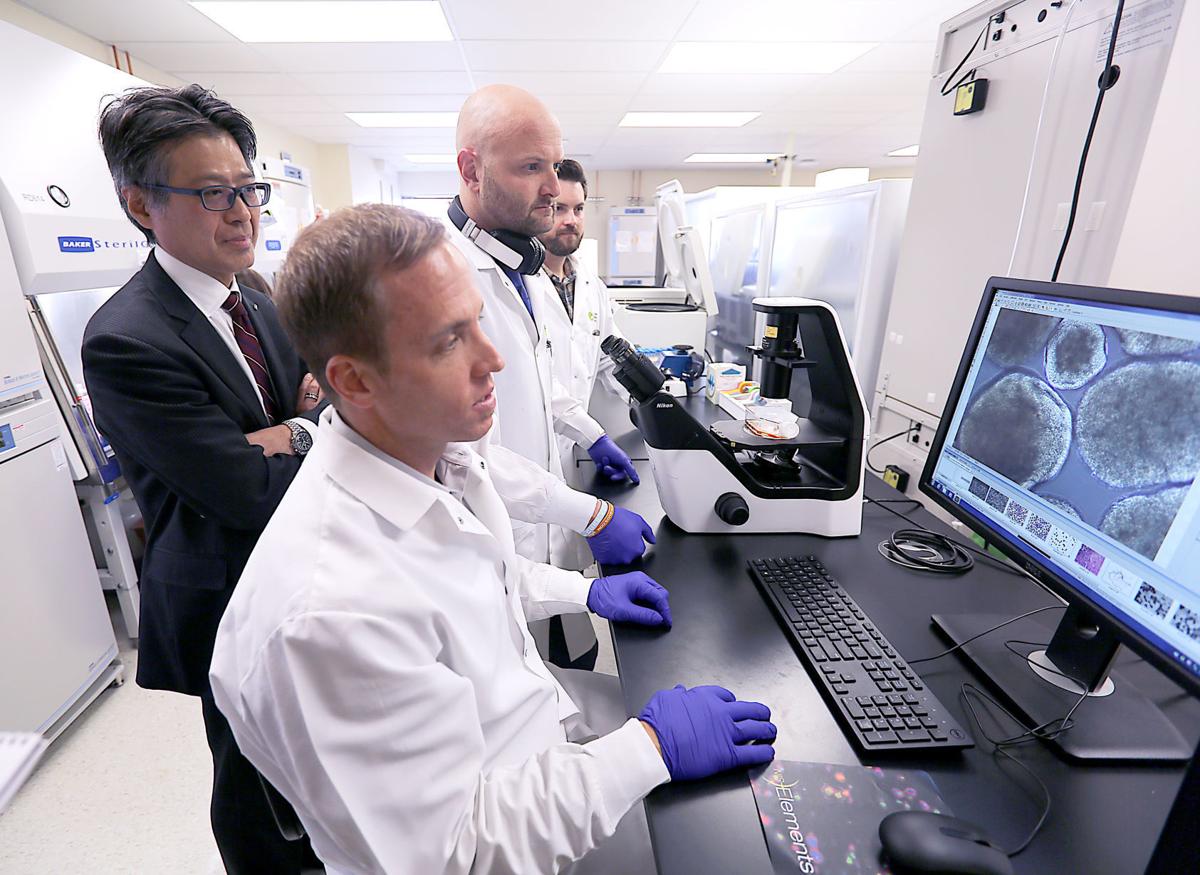 Cellular Dynamics International, co-founded in 2004 by UW-Madison stem cell pioneer James Thomson and three campus colleagues — Drs. Craig January, Tim Kamp and Igor Slukvin — became part of Fujifilm in 2015.
Located in University Research Park on Madison's West Side, CDI sells a variety of cells grown from induced pluripotent stem cells, and is preparing cell therapies for clinical trials.
CDI may be the best known stem cell business in Madison. But there at least nine more, according to a list compiled by the university. The others:
: Founded by neuroscientist Su-Chun Zhang, the company produces brain cells from stem cells.
: Focused on repairing injured heart muscle, its co-founders include scientist Eric Schmuck and Drs. Peiman Hematti, a specialist in blood disorders, and Amish Raval, a cardiologist.
: Based on research by gerontologist Craig Atwood, the company is developing therapies to reverse age-related hormone imbalances.
: Based on research by Dr. David Gamm, an ophthalmologist, the company is developing treatments for blinding disorders.
: It sells tools to help stem cells grow efficiently, including in large-scale production.
Regenerative Medical Solutions
: Based on research by Dr. Jon Odorico, a transplant surgeon, the company is developing a cell therapy for diabetes.
: It uses stem cells to screen drugs or chemicals for birth defects and identify biomarkers for autism.
: A spinoff from the lab of biomedical engineer William Murphy, it sells materials to help stem cells grow into complex tissues.
: A nonprofit, it distributes many types of stem cells, including the original five lines by James Thomson.