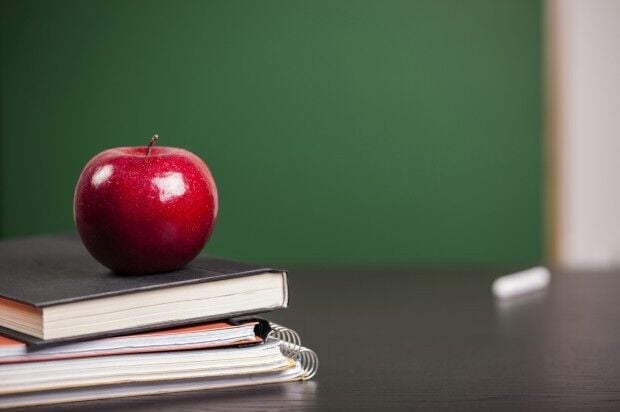 The state Department of Health Services, which issued recommendations for K-12 schools as some districts are about to resume in person and others online, also released on online "decision tool" to help people choose whether to engage in various social activities.
The 36-page school guidance report builds on earlier documents from the state Department of Public Instruction and isn't very prescriptive because schools and districts can vary, said Traci DeSalvo, acting director of the state health department's Bureau of Communicable Diseases.
Schools should notify families and staff whenever a single probable or confirmed case of COVID-19 is identified in the school, the new report says. Students with symptoms — such as cough, fever, shortness of breath or a lack of taste or smell — should be sent home and potentially excluded from the classroom. Details are provided on when students or staff should isolate or quarantine.
Local health departments will work with schools to assess specific circumstances, DeSalvo said. If a student with COVID-19 is part of a small group in a single classroom with one teacher, with no use of the cafeteria and plenty of room for physical distancing, the school might continue in person, especially among older children.
But if it's a kindergartner in close contact with many other kids, "you might have that whole classroom that would need to then be going to a virtual learning style for a little while," DeSalvo said.
Several school districts in Dane County, including Madison, Monona Grove, Middleton-Cross Plains and Sun Prairie, plan to start the school year entirely online, at least through the first quarter. Other districts, such as DeForest, Edgerton and Verona, will offer some degree of in-person instruction.
The new decision tool can help people think about whether to pursue social activities or ways to make them safer, said Stephanie Smiley, interim administrator of the health department's Division of Public Health. "Staying at home is the safest decision you can make," she said.
Questions include whether people are at high risk for COVID-19 complications or live with someone who is, if activities are indoors or outdoors , if they involve sharing food and tools with others, and how many other people might be there.
Wisconsin's daily new cases of COVID-19 have been declining this month among a drop in testing, with the percentage of positive tests going up slightly.
The share of people with confirmed cases of COVID-19 who reported attending a recent gathering or party with people outside their home grew from 7% of cases in May to 21% of cases in June and 20% of cases in July, the health department said.