Madison-based Combat Blindness International, which has supported 360,000 cataract surgeries in 15 countries over 35 years, achieved a first last month: It helped eliminate the backlog of blind people waiting for cataract surgery in an entire country, Botswana.
The nonprofit, along with other groups, ended the wait list in the African nation by providing 6,000 cataract surgeries over the past three years. It's the latest achievement for the organization, founded in 1984 by Dr. Suresh Chandra, 82, a now-retired UW-Madison ophthalmologist.
An estimated 36 million people are blind globally, half of them because of cataracts, Chandra said. The nonprofit performs or funds cataract surgeries, screens children for vision problems and gives children glasses and follow-up care. It also trains nurses and technicians to help provide eye care, started two surgical centers and established a lab in India to make intraocular lenses placed in eyes after cataracts are removed.
The aim is to help low-income countries develop the capacity to provide good eye care themselves, said Reena Chandra Rajpal, executive director and Chandra's daughter.
"The goal is to do what we can to get things going in the right direction and provide skills and resources so we can pull ourselves out and they can continue the work," Chandra Rajpal said.
Work is currently going on in Botswana, Brazil, Gambia, India, Paraguay and the United States. The organization screens Madison School District kindergartners for vision problems and helps UW Health run Right to Sight, which provides eye exams to uninsured and underinsured people one Saturday every other month.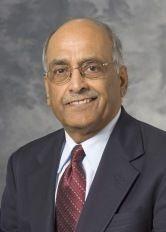 Chandra, who came to UW-Madison in 1974 after growing up in India, started Combat Blindness to "give back," he said.
He initially planned to teach his specialty, technical retinal surgery, to doctors in developing countries. But at a charity hospital in India one day, it took him hours to do one retina repair, which gave his patient partial vision, while in the same period dozens of patients were able to get simple, quick cataract surgeries.
"And they got 20-20 vision the next day," he said. "That was the striking point for me."
He decided to focus on providing cataract surgeries where they are most needed. People in low-income countries often develop cataracts at younger ages than Americans do, perhaps because of poor nutrition, exposure to ultraviolet light or genetics, Chandra Rajpal said.
Many of them can't afford surgery or find doctors able to do it, so their cataracts progress to blindness, Chandra said.
About half of the 360,000 cataract surgeries performed since 1984 have been in India. The country is thought to have 6 million or more people who are blind because of cataracts, a backlog that is insurmountable, Chandra said.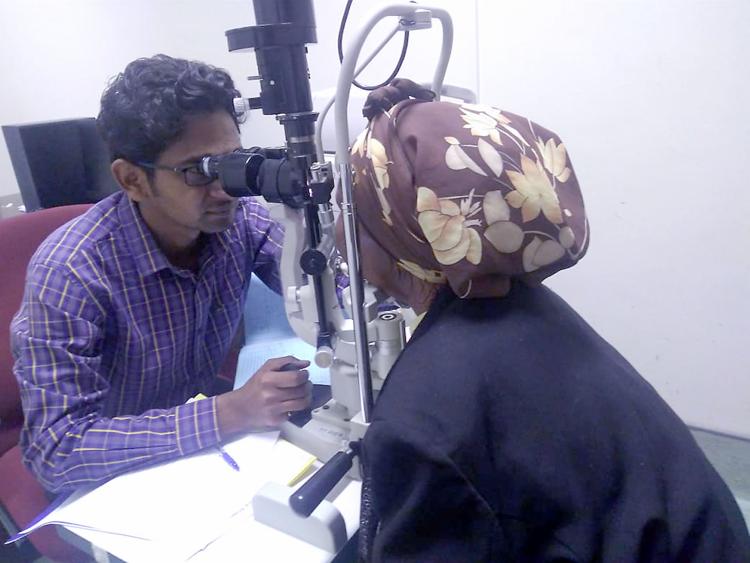 Getting rid of Botswana's backlog of 6,000 cases seemed achievable. Working with Cambridge Global Health Partners and Peek Vision in London, Dr. Shroff's Charity Eye Hospital in India and the Botswana Ministry of Health and Wellness, Combat Blindness supported about 1,000 surgeries in each of six missions from the fall of 2016 to June.
Chandra said he's "passing the baton" of the organization to his daughter, who said she plans to keep the operation going indefinitely. She'd like to expand projects in South America, she said.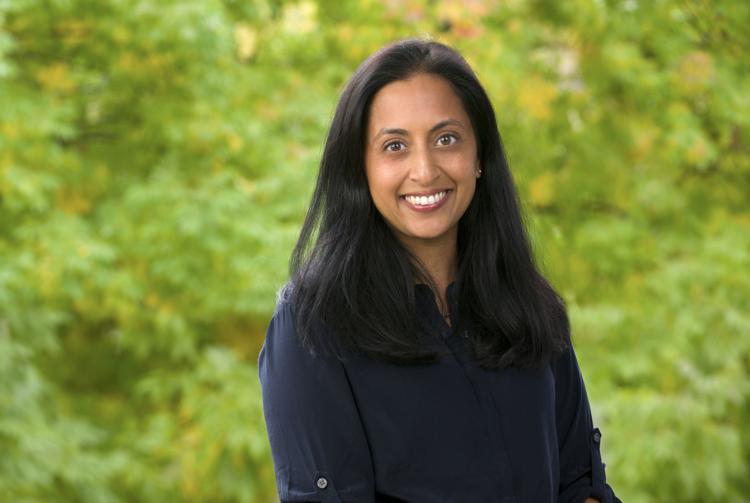 Nearly half of Combat Blindness' money comes from donations, including a fundraiser dinner each October, and the rest comes from grants, she said.
In the U.S., cataract surgery costs $6,000 or more per eye, Chandra said. Combat Blindness does it for $25, in part because of cheap lenses made at its factory in India.
The $25 surgery doesn't only result in improved sight for the patient, Chandra Rajpal said. It can free up family members, who previously cared for their blind relative, to work and improve their economic status.
"When you give their sight back, you open up this world of opportunity for them as well as their family," she said.