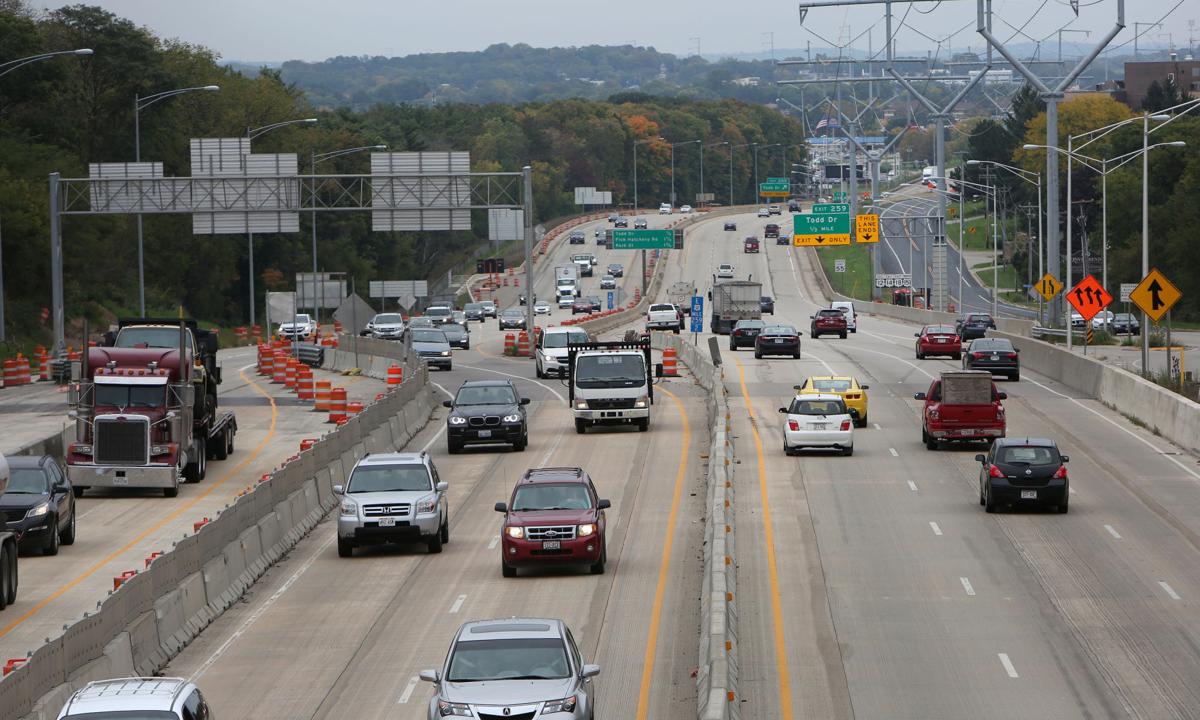 Having remade the political landscape over their six years in control of state government, Wisconsin Republicans return in 2017 with bigger-than-ever legislative majorities and a new partisan ally in the White House: President-elect Donald Trump.
Republican state lawmakers will answer that question in the upcoming 2017-18 session, which begins Tuesday when lawmakers take their oaths of office.
State legislators could have plenty of big items on their to-do list — particularly if sweeping changes occur in Washington, D.C., where Republicans hold majorities in Congress.
Trump and congressional Republicans have pledged to repeal President Barack Obama's health care law and extensively remake Medicaid, the state-federal health coverage program for the poor, elderly and disabled.
Such measures would require massive corresponding changes to state law and programs, while affecting the health coverage of nearly 1.5 million Wisconsinites.
State lawmakers also will mull whether to increase gas taxes or registration fees, cut income, sales or property taxes, whether to reorganize the state Department of Natural Resources, change funding levels for public schools and the UW System, and expand school voucher options for K-12 students.
Other potential hot-button issues could include whether to abolish the state's prevailing wage for workers on public construction projects, introduce drug testing for food stamp recipients, ban the use of fetal tissue for medical research and allow concealed firearms on college and university campuses.
Republican legislative leaders are no strangers to sweeping changes. And after an election that gave them 64 of 99 state Assembly seats, their biggest majority in five decades, they are pledging even "bigger, bolder" measures.
"If I look at the election in the rearview mirror, (voters) said they want people who are going to break the status quo and focus on results," Assembly Speaker Robin Vos told the Wisconsin State Journal in a recent interview.
In the upcoming session, Vos said Assembly Republicans will work to ensure a robust education system, get people off government aid and into the workforce, and fund the state's transportation network.
Democrats, with historically small minorities in the Legislature, will have to work even harder to make their voices heard. Assembly Democratic Leader Peter Barca, D-Kenosha, said the 2016 election results show the party must be more visible in rural areas, where Democrats lost badly. Barca also said he expects Wisconsin Democrats will place a greater emphasis on "economic and pocketbook issues" and on not simultaneously presenting "four or five disparate messages."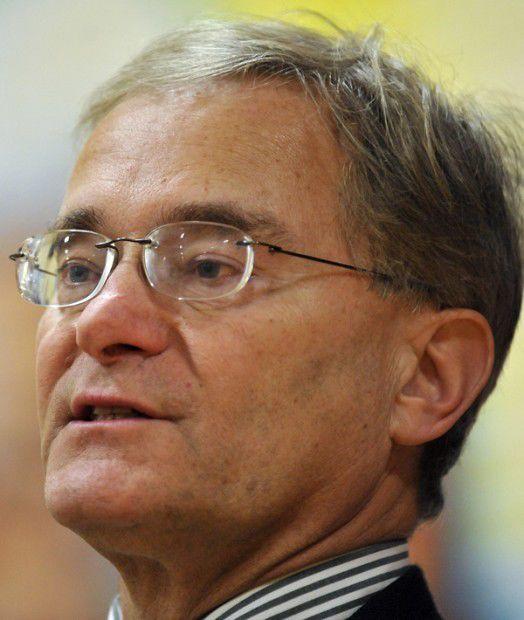 "We need to be more focused and more aggressive," Barca said.
Much of the action will get underway with debate on the state's next two-year budget, which Gov. Scott Walker will propose in early 2017.
That's far smaller than the $2.2 billion gap between revenues and funding requests that predated the current state budget, which runs until mid-2017.
Still the process is expected to be contentious — particularly on transportation funding, where Walker and Assembly Republicans already are at odds.
The state Senate could again be where deals are struck. Senate Republicans, again led by Scott Fitzgerald, R-Juneau, enjoy a 20-seat majority in that 33-seat chamber. A group of hard-line conservatives have flexed muscle in the chamber and likely will be a force with which Fitzgerald must contend.
Fitzgerald was not available for comment for this story.
Transportation
How to bridge the state's road-funding gap is shaping up as a marquee issue in 2017 — and one that has already split statehouse Republicans.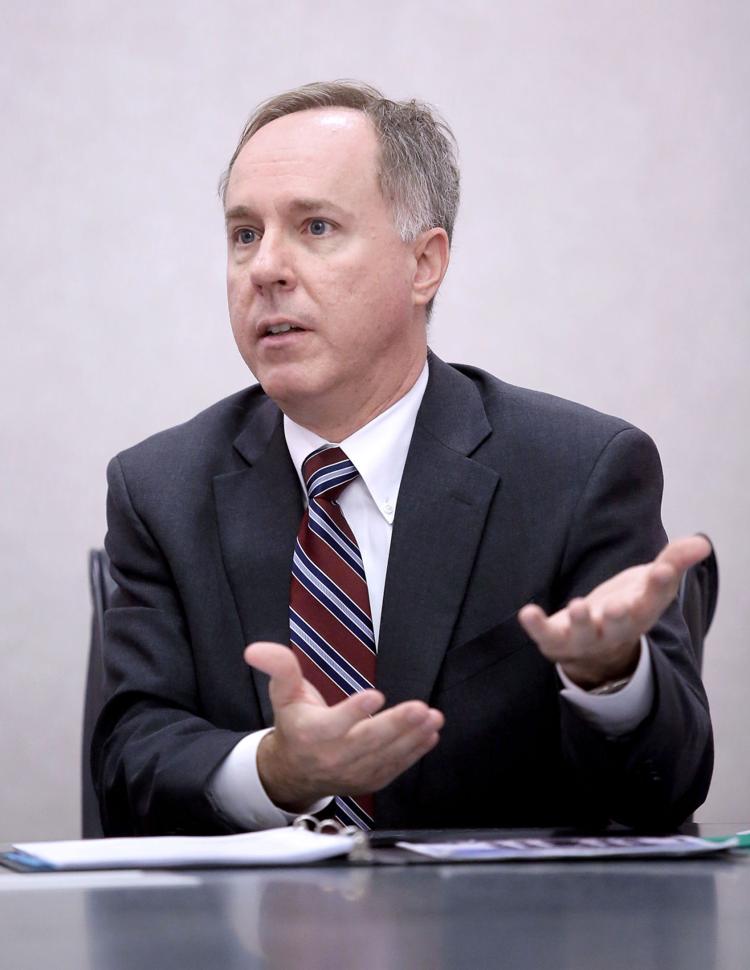 Vos and Assembly Republicans have said increasing the gas tax or vehicle registration fees, the two main revenue sources for the state's transportation fund, should be considered to bring state road funding into balance. In recent years the state increasingly has relied on delaying projects or borrowing money to fund them.
Walker has said he would veto any tax or fee increases, for transportation or otherwise, unless they're accompanied by a dollar-for-dollar decrease in another tax or fee.
Fitzgerald has acknowledged Senate Republicans are "kind of split" on how to pay for roads. Sen. Luther Olsen, R-Ripon, one of two budget committee vice-chairmen, told the State Journal that lawmakers should not "put their head in the sand" on transportation.
"We can delay decisions, tough decisions, down the road, but they just get more expensive," Olsen said.
Health care
Trump and federal GOP lawmakers have said one of their top orders of business next year will be repealing President Barack Obama's signature health care law.
What will replace the law remains a mystery.
In Wisconsin, more than 224,000 people have health coverage through the virtual marketplace created by the health care law.
You have free articles remaining.
Many more Wisconsinites are affected by other provisions of the law, such as affordable coverage for people with pre-existing health conditions and a requirement that young people be allowed on their parents' health plans until they're 26.
Eric Borgerding, president and CEO of the Wisconsin Hospital Association, said lawmakers must find a reasonable way to ensure that people covered under the health care law don't lose that coverage.
Vos said much of the solution could involve reverting to elements of the health care system that predated the law — including a high-risk-coverage pool for those with pre-existing conditions.
"I'm excited about the opportunity for us to craft a solution that's Wisconsin-specific," Vos said.
Medicaid
Jon Peacock, director of the Wisconsin Budget Project, said "one of the big questions is whether the governor's budget assumes that changes in Washington will give him broad authority to cut critical safety net programs like Medicaid."
Trump and U.S. House Speaker Paul Ryan have proposed turning Medicaid into a block grant program. Under that model, states would get a fixed amount of Medicaid funding as opposed to the current open-ended funding model. In exchange, states would get more power over setting eligibility, benefits and other requirements for their Medicaid programs.
If that occurs, Vos said broader use of co-payments, premiums and fees should be considered for BadgerCare, the state health coverage program for the poor funded by Medicaid. Nearly 800,000 Wisconsinites are covered by the program, more than half of them children.
Walker also has signaled the state might pursue expanded use of premiums for BadgerCare enrollees. In a recent letter to Trump, Walker said the state wants to charge differential premiums to childless adults on BadgerCare with incomes at or below the poverty level "who purposefully increase their health risks."
Schools
Walker has pledged repeatedly in recent months to increase funding for public school districts in his 2017-19 state budget proposal.
He told the Wisconsin State Journal in December that he will increase districts' spending authority by raising the state-imposed limits on district spending and then providing more state funding to cover the increase to keep property taxes lower, on average, than they were in 2010.
Republican lawmakers also have floated their own ideas about increasing school spending — including on private schools. Ideas floated by Assembly Republicans include creating another school voucher program that would allow Wisconsin parents to pay for K-12 school expenses — including tuition at private schools.
Walker also has said he has not yet made a decision on whether to lift the enrollment cap on the number of students in a school district who can attend private schools using a taxpayer-funded voucher. Currently, enrollment in the voucher program is limited to 1 percent of a district's students.
Assembly Republicans also are considering giving nearly all high school freshmen in the state a tablet or laptop computer, according to the caucus' goals for the upcoming session that were released last fall. Wisconsin has roughly 74,000 high school freshmen. If each student received a device that costs $200, the state would need to spend about $14.8 million under the current proposal.
Rep. John Nygren, R-Marinette, who co-chairs the Legislature's joint finance panel, also told the Wisconsin State Journal he's open to reviewing whether it would make sense for the state to encourage the consolidation of administrative functions among school districts.
Walker also has proposed a $10 million sales tax holiday in late summer to help parents pay for school supplies.
Colleges and
universities
One of the most controversial measures in the 2015-17 budget was a $250 million funding cut for the University of Wisconsin System.
Walker told the Wisconsin State Journal recently that he won't cut UW System funding in his next budget, but he may try to reduce tuition. UW regents have sought to lift the current tuition freeze and increase tuition in the 2018-19 school year.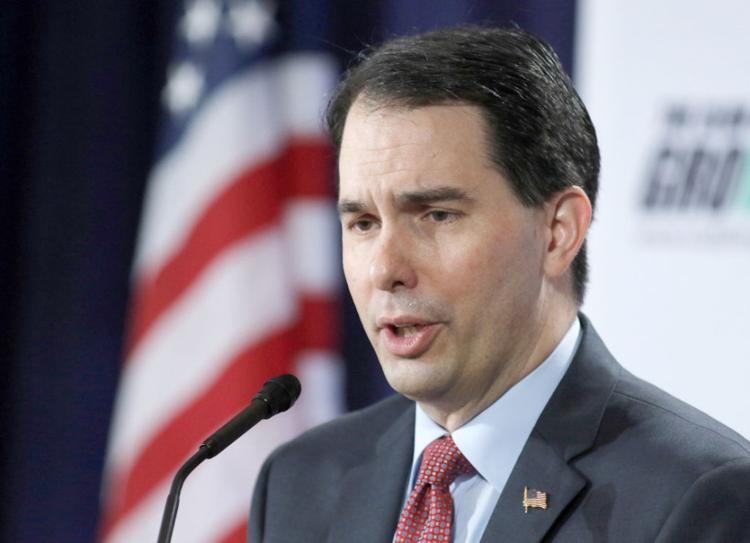 Vos said he shared with Walker that he hopes to prioritize funding for colleges and universities in the next budget. Regents have requested $42.5 million in additional funding.
"I hope we can come as close to that number as possible," Vos said. However, Vos said new funding likely would be tied to performance measures for student graduation timelines, the number of classes taught by professors and maintaining "freedom of speech on campus."
Prevailing wage
Lawmakers this year could fully repeal the state's prevailing wage requirement for public construction projects. In the last budget, prevailing wage was repealed for projects funded by local governments but retained for state-funded projects.
Nygren said a full prevailing wage repeal is likely to pass the Legislature.
Vos told the State Journal he's open to a full repeal of prevailing wage as part of a broader transportation funding package.
Youth prison
After two years of investigations into allegations of inmate abuse and official misconduct at the state's youth prison in Irma, lawmakers may explore whether to overhaul the way the state handles its serious juvenile criminal offenders.
Wisconsin's youth prison — the Lincoln Hills School for Boys and Copper Lake School for Girls, in Irma — has been subject to a federal investigation into allegations of child abuse, sexual assault, public misconduct and other potential crimes.
Officials in Milwaukee County, home to most of the inmates at the prisons, has signaled interest in a new system that would keep its youth offenders closer to home, and Democratic lawmakers have called for a review of other ways to handle juvenile offenders.
But Walker said he won't propose closing the Irma facility in his state budget. A state law requires a juvenile prison be located in the northern part of the state.
Walker also has said he doesn't like the idea of providing state funding for a facility in Milwaukee County unless it's big enough to house all offenders living in the county.