Wisconsin utility regulators have declined to take up the issue of who is allowed to own solar panels as well as new rules for large-scale solar farms.
The Public Service Commission voted along party lines Thursday not to hear a case from Sunrun, a San Francisco developer seeking to lease solar panels to customers, a practice that utilities have opposed and that isn't clearly defined in state law.
While acknowledging the issue is ripe for debate, Republican-appointed commissioners said they aren't the ones who should decide it.
"This is a situation that begs for more discussion," said Commissioner Michael Huebsch. "But not here."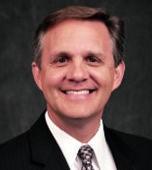 Huebsch, a former GOP state representative, said the laws on the books are not "keeping up" -- but it is up to the Legislature to revise them.
In addition to selling rooftop solar panels, Sunrun wants to offer customers an option to lease the panels, allowing them to make monthly payments for the equipment while generating electricity for their own use.
Sunrun says its leases are just another form of financing, no different than if a customer takes out a home-equity loan to buy solar panels.
Not so, said the Wisconsin Utilities Association, the trade association for the state's investor-owned utilities. The utilities argue that Sunrun is essentially selling electricity and disguising it as a lease.
The ability to lease solar panels instead of buying electricity from a utility would open up new markets and speed up the adoption of renewable energy — especially for low- and moderate-income families who don't have thousands of dollars to pay up-front, said Tyler Huebner, executive director of Renew Wisconsin.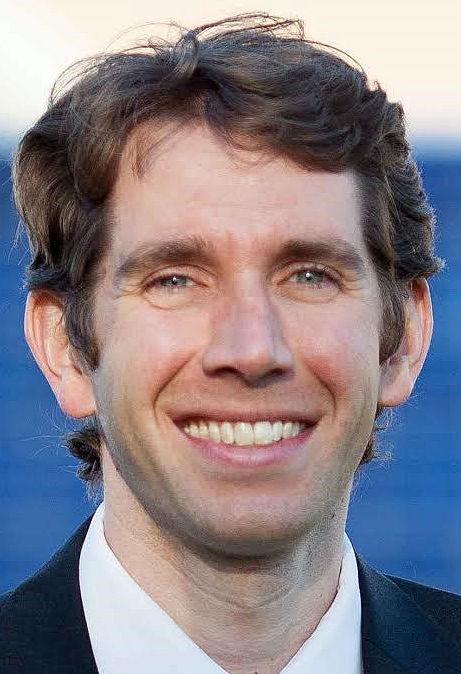 Such lease arrangements are also useful for local governments, schools, churches and other non-profit organizations that can't directly benefit from renewable energy tax credits.
Sunrun asked for blanket approval for a generic lease agreement but did not seek a broader ruling on third-party ownership. Nevertheless, Huebsch and PSC Chair Ellen Nowak said any action by the commission would open the door for other such requests.
"I really do believe this is a very broad policy question they are asking that is clothed as a single discrete case," Nowak said.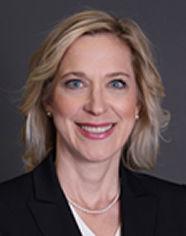 Commissioner Rebecca Valcq dissented, noting that Thursday's vote was only on whether to hear the case – not on the actual decision.
"The commission has deferred for a while now to no avail," she said. "In my mind gathering more information isn't a bad thing."
Huebsch argued that after investigating the case the commission might conclude that such leases are permissible.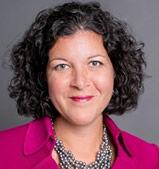 "A reasonable person would say that would be in defiance of the statute," he said. "For me, that's a bridge too far."
Huebsch and Nowak were appointed to the commission by former Gov. Scott Walker, a Republican. Valcq, who is scheduled to take over as chair in March, was appointed by Democratic Gov. Tony Evers.
Huebner agreed that the law has not kept up with the times but declined to comment on the potential for new legislation.
"It's a question for the industry and the stakeholders," he said. "Is there a legislative fix they can get behind?"
This is not the first time in recent years the commission has declined to step into the debate. It's also unlikely to be the last time it is asked to.
In response to a 2017 request from the Wisconsin Solar Energy Industries Association, the commission — with one different member — said the issues "are better left for the Legislature's determination."
We Energies has tried to block the city of Milwaukee from entering a lease agreement with Eagle Point Solar to put solar panels on municipal buildings.
Eagle Point president Barry Shear said Thursday he plans to file a petition this spring asking the PSC once again to rule on that case.
"This is an issue that needs to be decided," Shear said. "Because WE Energies is effectively preventing municipalities from installing solar in a commercially feasible way."
No new rules for solar farms
In a separate case, the PSC denied — without discussion — a petition to draft rules for siting large-scale solar farms.
Consumer advocates have also supported the idea of solar-specific rules, suggesting that bad siting decisions could lead to buyouts and lawsuits that will drive up costs. However a coalition of clean energy groups say the PSC should not take up any new rules without direction from the Legislature.
The developer, Invenergy, argues such rules would create an unnecessary regulatory burden for renewable energy facilities and that the commission has all the tools it needs to evaluate proposed projects.
The 2,200-acre project known as Badger Hollow would be one of the largest in the country and the first of its size to be built in proximity to residents.
Based on the dozens of similar-sized projects currently under development, it's unlikely to be the last such project to come before the commission. The commission received a similar petition from a group of landowners in Jefferson County, where Invenergy is planning another 300-megawatt solar farm.