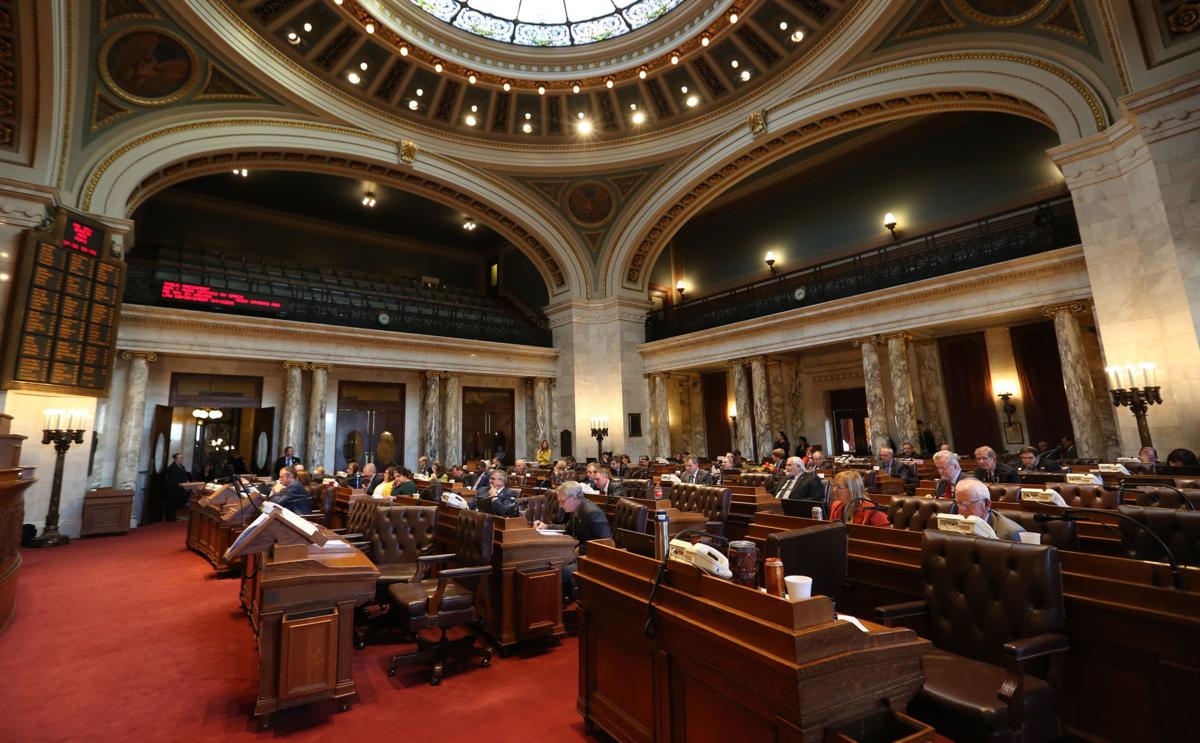 The state Assembly has signed off on a series of bills seeking to further suicide prevention efforts in Wisconsin. 
Lawmakers voted on all but one on Thursday. The ninth and final bill in the package, AB 523, would create an interim psychologist license that would be valid for two years or until a permanent license is obtained. It has yet to get a public hearing. 
The other bills that lawmakers approved range from efforts to support students at all levels to directing tuition assistance to low-income farmers who meet certain qualifications and establishing a number of grant programs to curb gun-related deaths. 
That includes legislation aiming to prevent suicide through the use of firearms by directing the Department of Health Services to award $150,000 each biennium in grants to firearm retailers who provide voluntary storage for the weapons. It would also train staff at firearm retailers or ranges on how to avoid selling or renting a firearm to someone who could be considering suicide. 
While Democrats on the floor backed most of the bills, they argued lawmakers could do more to prevent gun-related suicides, including the passage of a so-called "red flag" bill and one to expand background checks that Republicans are refusing to take up. 
Gov. Tony Evers last month called on the Legislature to convene Thursday in special session on gun control, including the bill to allow courts to take guns away from those who may be a danger to themselves or others. Republicans signaled they planned to gavel in and gavel out of the session without debating or voting on the legislation. 
On the firearm retailers bill specifically, Rep. Melissa Sargent, a co-author of the measure, pushed for the Legislature to "give full consideration" to those other pieces of legislation.  
"This is a bill that will save lives," the Madison Democrat said. "There are other bills that we must take up that will save lives as well. It's not a one and done."
You have free articles remaining.
But Assembly Speaker Robin Vos told reporters ahead of the floor session that the bill would create a structure for a "simple, voluntary program" where families don't have to "have law enforcement sweeping in" and instead can decide among themselves to take their firearms to a retailer where they can be stored for free.
The Rochester Republican said the approach was superior to the so-called "red flag" bill Democrats back because in that case, an individual doesn't know until a "court already has decided that the weapon has to go," which he argued creates "additional stress on that family relationship."
The bills now head to the state Senate, where they won't be considered until January when the chamber plans to convene again. 
Meanwhile, lawmakers also passed legislation to allow pharmacists to prescribe birth control pills to women 18 and older, expanding access to contraceptives. 
Currently, only doctors can prescribe hormonal birth control. The Republican-introduced bill, which cleared the chamber on an 82-13 vote, now heads to the Senate, where it faces an uphill battle. The 13 who opposed it were all Republicans. 
Rep. Chris Taylor, D-Madison, said while the bill could have been broader, she applauded Republicans in the Legislature for recognizing "the high cost of an unintended pregnancy" and that "birth control doesn't cause an abortion."
"(This bill) does not take away the last eight years of an absolute attack on reproductive health care by Republican legislators on this body and around this country," she said.  
While most Republicans voted to advance the bill, others expressed reservations including Rep. Chuck Wichgers, of Muskego, who said he wasn't sure it was the role of pharmacists to prescribe birth control. 
"I think we're moving in the wrong direction," he said, adding: "I understand it's trying to fix a rural access problem and I'm all for continuing the discussion to do that ... But I don't think this bill is ready." 
The state Assembly is next planning to meet on Tuesday, which will likely be the chamber's final floor period of the year. 
Share your opinion on this topic by sending a letter to the editor to tctvoice@madison.com. Include your full name, hometown and phone number. Your name and town will be published. The phone number is for verification purposes only. Please keep your letter to 250 words or less.