NBA players and teams have been at the forefront of discussions surrounding injustice and U.S. government in recent months. The Milwaukee Bucks' Fiserv Forum had been serving as an early voting site, along with Miller Park, but those plans were scrapped after Republicans warned that allowing players or mascots to be near polling places could be considered illegal electioneering.
Still, athletes continue taking center stage in political discussions.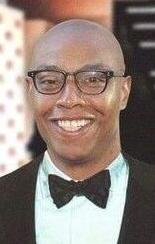 On Wednesday, a video of Caron Butler — the Racine native two-time NBA All-Star coming into his own as a philanthropist, businessman and social justice advocate —  explaining how Wisconsinites can register to vote and how to cast their ballot in the upcoming election was posted on Facebook. The video was published by NowThis News, a social media-focused progressive news organization.
The video from Butler walks through a few do's and don'ts on how to vote, like how voters are encouraged to register to vote online at MyVote.wi.gov by Oct. 14. Butler's video inaccurately states the deadline is one week later, a result of a Thursday court decision that forced the registration deadline up by one week; that date could still be changed again due to the court battle.
Either way, registering to vote early is still encouraged, so voters won't have to wait until Election Day to register at the polls.
"Our message throughout all these court decisions and appeals has been to encourage voters to do things like register to vote, request absentee ballots and return them as soon as possible, and not to rely on possible court-ordered extensions which could be overturned," Reid Magney, communications director for the Wisconsin Elections Commission, said in an email.
Regardless, Wisconsin is one of only a few states where registering on Election Day is allowed.
Butler also reminded voters the types of photo ID accepted as voter ID in Wisconsin — a driver's license, state ID card, military ID, tribal ID, certificate of naturalization, passport, veterans affairs ID and student ID cards from certain UW System schools.
He concluded with the following message for people who choose to vote on Nov. 3: "Do not leave if you are in line until you get your vote counted. We all count. Make a difference."
Still, the ever-changing nature of specific voting rules in Wisconsin have led to a present inaccuracy in the video. In the NowThis explainer, Butler says that if ballots are postmarked by Nov. 3, even if they aren't submitted to clerks' offices that day, they will still be accepted. But the same day Butler's video went up on NowThisNews.com, a federal appeals court blocked a decision to extend the deadline for counting absentee ballots that are postmarked by Election Day but delivered later. There's still no guarantee on what ballots will and won't be counted in the final election as that case continues through the court system.
Particularly since retiring from professional basketball, Butler has become more active in advocacy work. During a Juneteenth march in Racine this year, he headlined a series of speakers near the Dr. John Bryant Community Center.
"These elected officials in these positions that continue to be in these positions that don't address our concerns, that (expletive) has got to go," Butler said from a megaphone during the June 19 holiday while standing on the street named after him. "Now isn't the time to be politically correct … This voting period is the most important of our lifetime."