Jessica Wartenweiler, co-owner of the Curd Girl food cart, and partner Eric Welch plan to transform a vacant Trachte warehouse on East Main Street into an event space with an industrial aesthetic.
The warehouse at 828 E. Main St. consists of two buildings that Wartenweiler and Welch plan to convert into a private event venue focused on weddings and corporate events.
"When we bought this building, we were really in love with the aesthetic," Wartenweiler said.
Trachte buildings, prefabricated metal structures built by the Trachte Bros. Company, are unique to Madison's history and can be spotted across the east side. The one Wartenweiler and Welch are converting was built in 1935, according to city assessor records.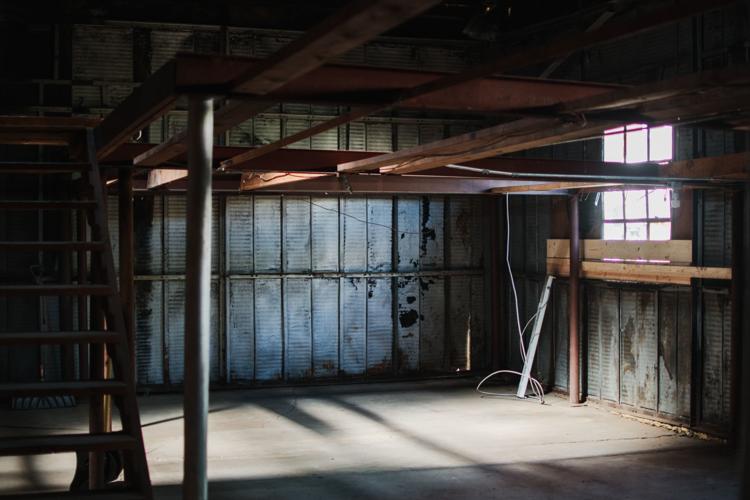 Wartenweiler and Welch are calling the space The Tinsmith to recognize the building's history. They plan to keep much of the industrial facade intact, while completely renovating the interior of the space.
The roughly 5,100-square-foot portion of the warehouse building will be used as the main reception hall while the shorter, roughly 2,000-square-foot portion that faces East Main Street will be used for ceremonies and smaller receptions. Wartenweiler said the main hall area will hold 250 people, while the smaller area will accommodate 215.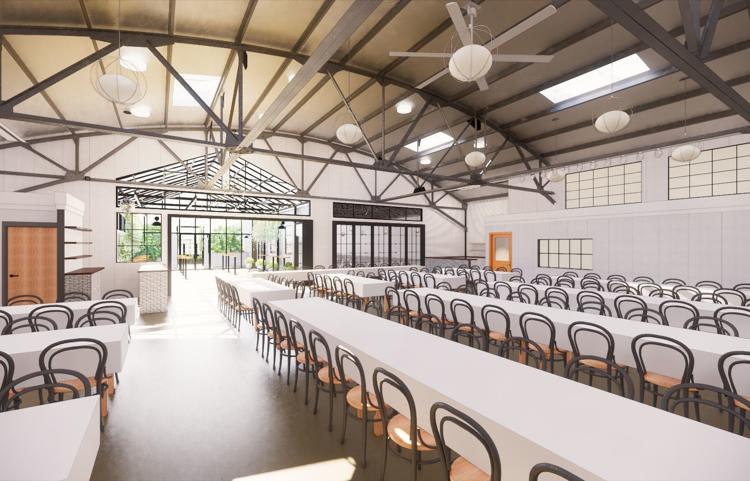 They also plan to construct a roughly 1,000-square-foot four-season solarium on the lot and an outdoor courtyard area. They hope to begin construction in September and open May 1.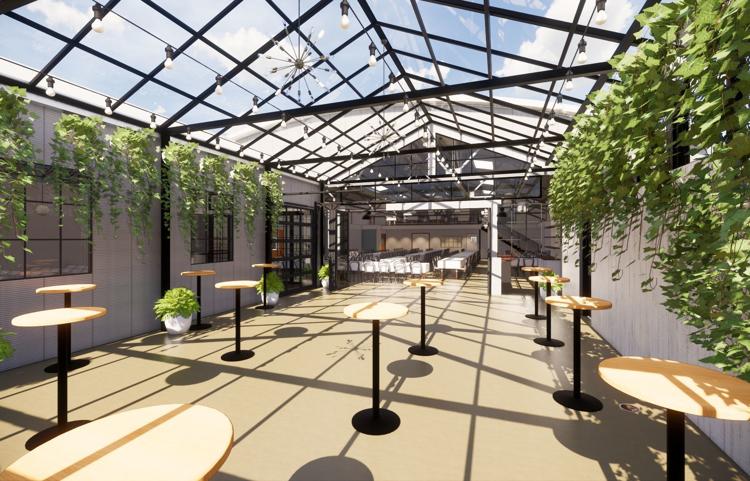 Wartenweiler said they expect to work with a group of preferred caterers for events and would apply for an alcohol license next year in order to run a bar in the venue.
Located in the booming Capitol East District, one block away from East Washington Avenue, Wartenweiler said the venue will be ideal for those who want a unique space that is still "in the mix" downtown.
"We are really excited about the energy of the East Wash corridor," Wartenweiler said.
Welch, who owns a painting company, has development experience in the neighborhood. He owns the building at 1413 Northern Ct. and is currently leasing it to State Line Distillery.
"We're excited for this new opportunity," Wartenweiler said.
No parking is located on site, though a public parking garage is a three-minute walk from the property. There will be 16 bicycle stalls provided on site.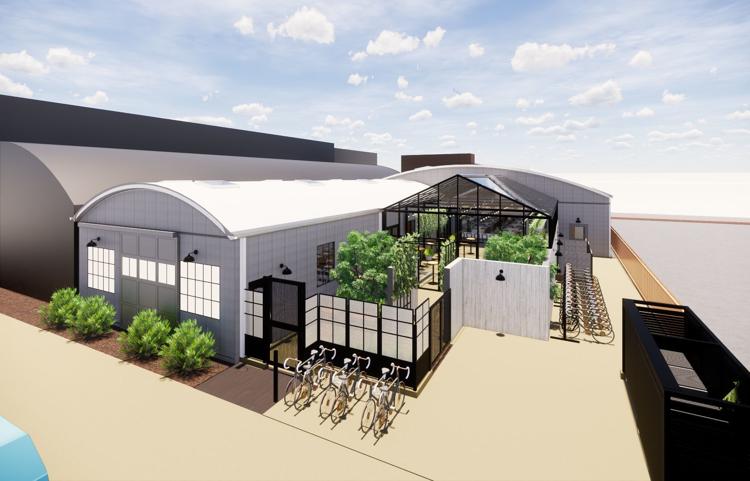 Both the Plan and Urban Design commissions have signed off on the proposal. Ald. Marsha Rummel, District 6, supports the project. 
"I love the fact that the applicants propose to save and rehab an historic Trachte building!" Rummel said in her blog.