Gov. Tony Evers signed legislation Wednesday aimed at ensuring the state will receive roughly $2 billion in federal aid to respond to the COVID-19 pandemic — the bill reaching his desk more than a month after the governor declared a public health emergency in response to the virus.
Almost all lawmakers attended the Senate's extraordinary session on Wednesday remotely from home or their Capitol offices in an attempt to maintain social distancing recommendations meant to reduce transmission of the respiratory disease that has killed 182 people in the state and sickened more than 3,700. The physical meeting, which was attended by some legislators and staffers sitting far from one another, was held in a hearing room on the fourth floor set up with large video displays.
The bill, which was deemed "imperfect" by lawmakers on both sides of the aisle, passed the Senate unanimously, with Milwaukee Democrat Lena Taylor not voting. Evers signed the bill hours later.
"Although I remain concerned about what is missing from this legislation I have called for this bill to be sent over for my signature as soon as possible," Evers said in a statement. "The bill I will sign falls short of what is needed to address the magnitude and gravity of what our state is facing, but I am not willing to delay our state's response to this crisis."
The legislation aims to complement the more than $2 billion in federal aid that Wisconsin expects to receive. It also allows the state to claim roughly $300 million in additional federal Medicaid funding in the final half of the 2019-20 fiscal year, as well as increased unemployment benefits from the federal government.
While lawmakers on both sides of the aisle have applauded the package as a good first step, Democratic members, as well as public safety and health officials, have criticized the bill for not allocating more state funding.
"While this bill will pass today with bipartisan support, it is far from perfect," Senate Minority Leader Jennifer Shilling, D-La Crosse, said Wednesday. "Today is not the end, this is just the beginning."
On Tuesday, the legislative package passed the Assembly 97-2, with Milwaukee Democrats Jonathan Brostoff and Marisabel Carbrera opposed, arguing the legislation doesn't do enough.
First responders
Jim Palmer, executive director of the Wisconsin Professional Police Association, on Tuesday tweeted, "THANKS FOR NOTHING," saying the package provides "ZERO RELIEF to first responders and other critical workers risking their health during this pandemic."
"Not much help for first responders," Mahlon Mitchell, president of the Professional Fire Fighters of Wisconsin, tweeted Tuesday. "Actually Zero."
Chris Anderson, president of the Professional Ambulance Association of Wisconsin, said Wednesday that emergency medical services groups want the state to use the federal stimulus money to boost Medicaid payments for EMS by $7.5 million a year.
"We are in trouble, and we need help," said Anderson, saying EMS costs have increased at least $35 per call during the COVID-19 pandemic because of the need for protective equipment and decontamination supplies. "There's help available from the federal government."
EMS services weren't included with hospitals, nursing homes and other providers in state lists of who should get the federal money, but they should be, Anderson said. Medicaid rates for EMS haven't gone up since 2008 and are only at 42% of federal Medicare payments, he said.
"We take care of everyone that needs our help," Anderson said. "We're doing that in the face of a pandemic."
Shuttered shops, empty streets: Madison's silent spring amid the COVID-19 pandemic.
Amendments tabled
Efforts by Democratic members to amend the bill to provide more money for businesses and health care providers, while also adjusting state election rules to require ballots be mailed to every registered voter and remove state voter ID rules, were tabled by the GOP majority. Republicans in the Senate did not comment on the proposed amendments.
"This bill is imperfect and it might be the first bill of a number that we are going to have to pass in the Legislature, but it is timely and I think it's been well thought out," Senate Majority Leader Scott Fitzgerald, R-Juneau, said Wednesday. "We aim to reopen the economy as soon as possible and get back to the normal lives we all were very used to living."
Lawmakers have not indicated if and when they plan to convene again to take up future legislation.
Bills' highlights
The legislative package signed Wednesday waives the one-week waiting period for unemployment benefits until February 2021. Other provisions in the package include increasing the state's ability to borrow and prohibiting insurance providers from discriminating against COVID-19 patients.
In addition, the bill allows the state budget committee to spend up to $75 million during the public health emergency on coronavirus-related needs. It also directs the Wisconsin Economic Development Corp. to provide Evers and legislative leaders with a plan to support major industries in the state that have been adversely affected by the outbreak, including tourism, manufacturing, agriculture, construction and retail.
The package also will ease credentialing requirements on health care workers during the emergency declaration and eliminate the state's 120-hour training requirement for nurse aides and replace it with the federal 75-hour requirement. The Legislature tried to reduce the training requirement in the most recent session, but Evers vetoed the bill.
An earlier draft of proposed GOP legislation included language to further weaken the governor's authority by giving the state's GOP-led budget committee the ability to cut spending on schools, health care and employee pay, among other things. That language was later removed.
State Journal reporter David Wahlberg contributed to this report.
Photos: A look at how COVID-19 is affecting Wisconsin
Bus Shields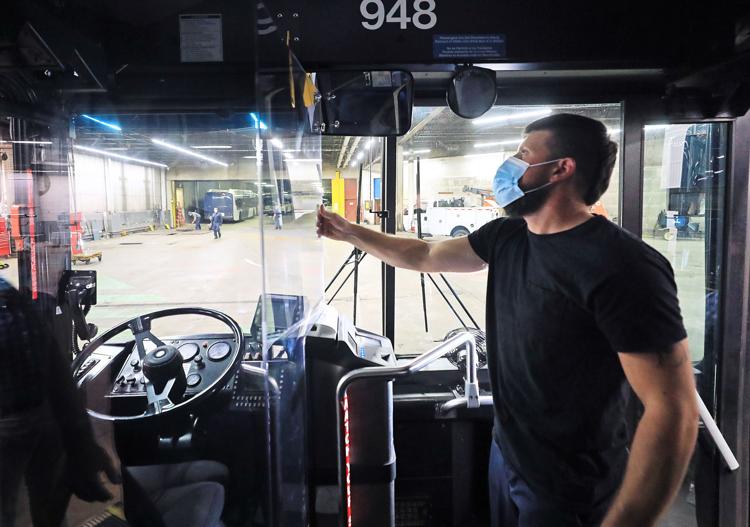 UWClasses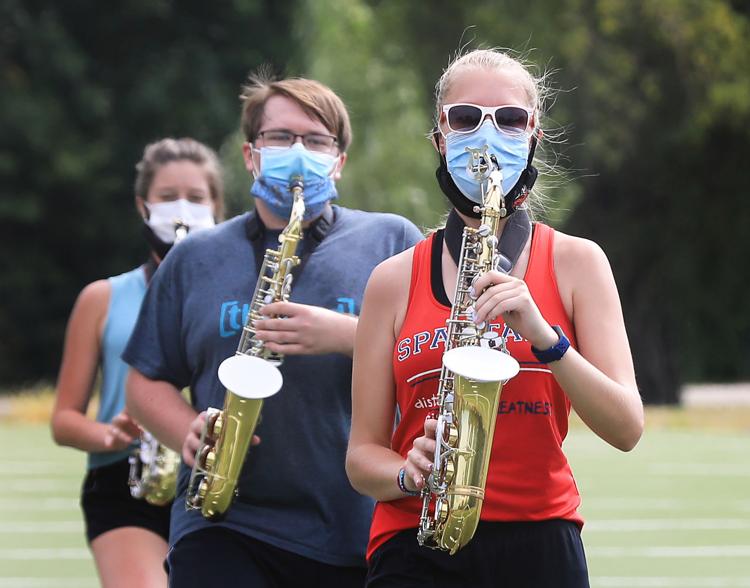 Virtual Learning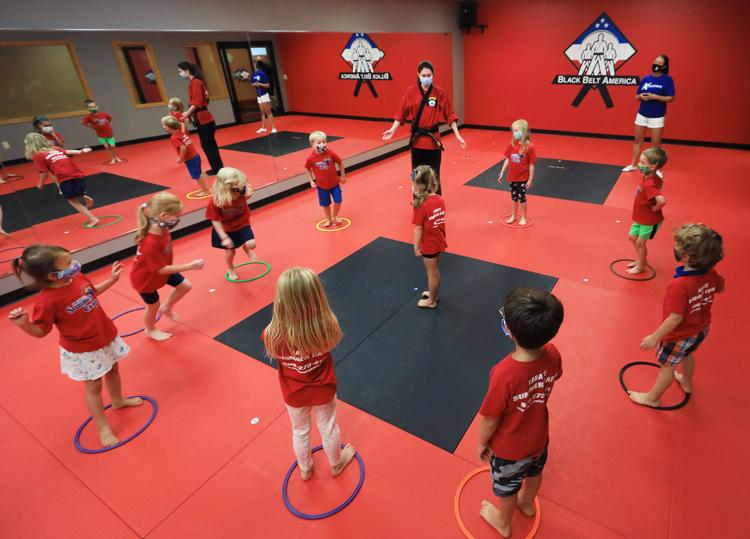 UW Opening Covid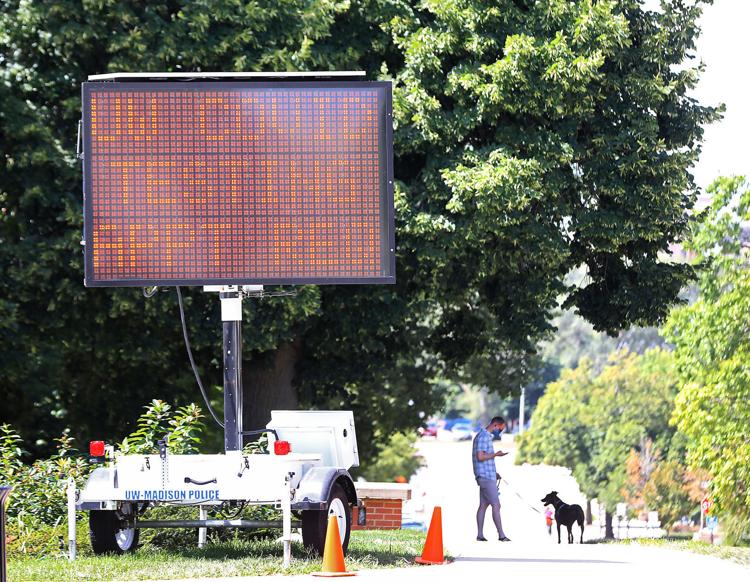 UW Move In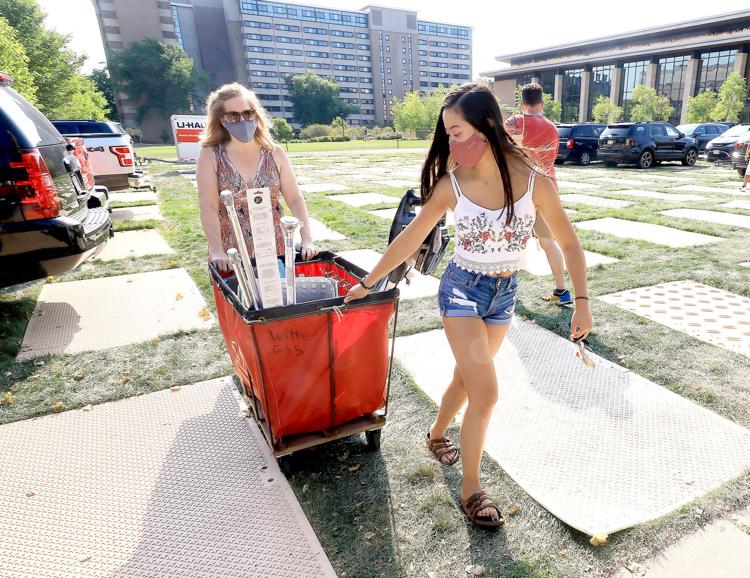 UWClasses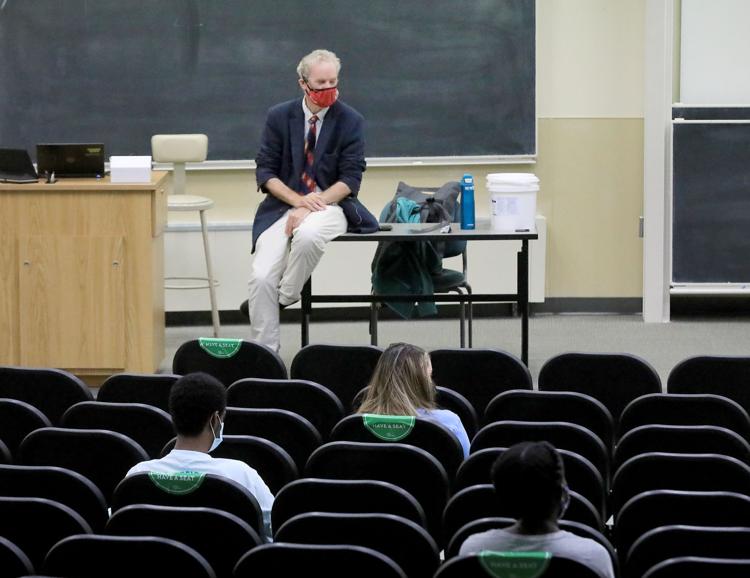 UWClasses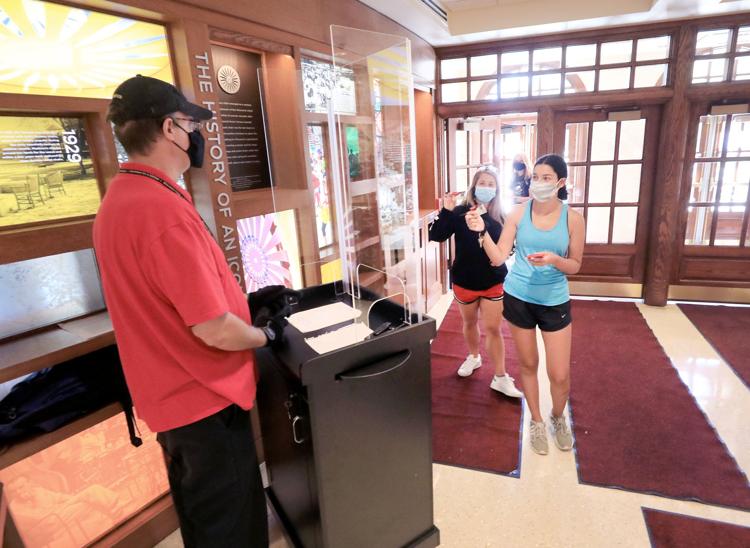 UWClasses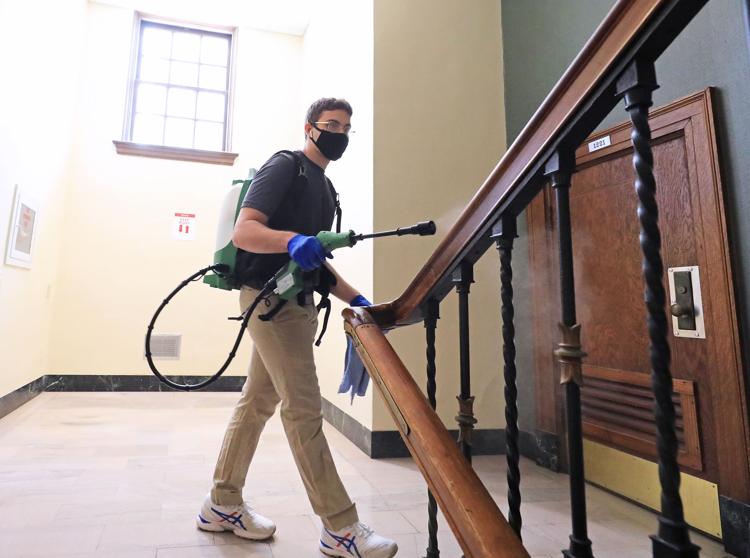 UWClasses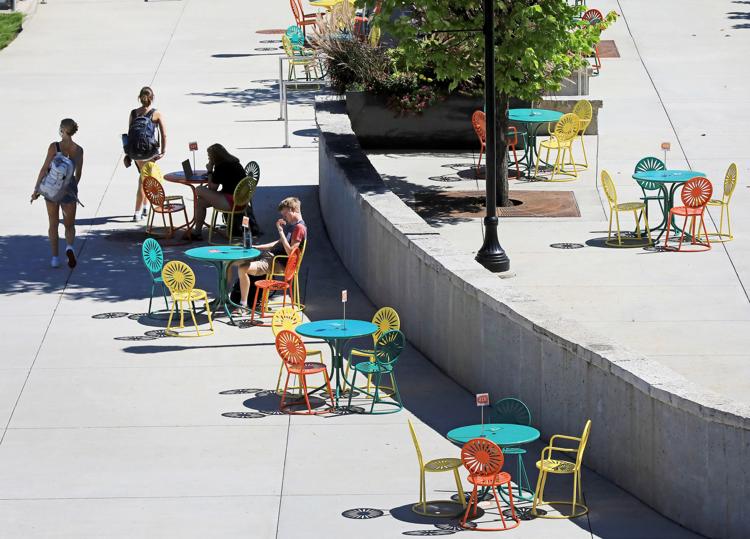 Trucks Feature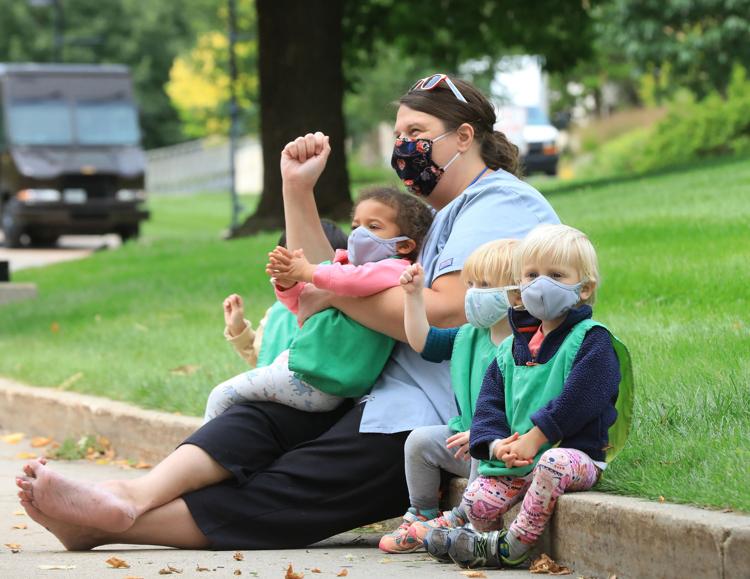 Playtech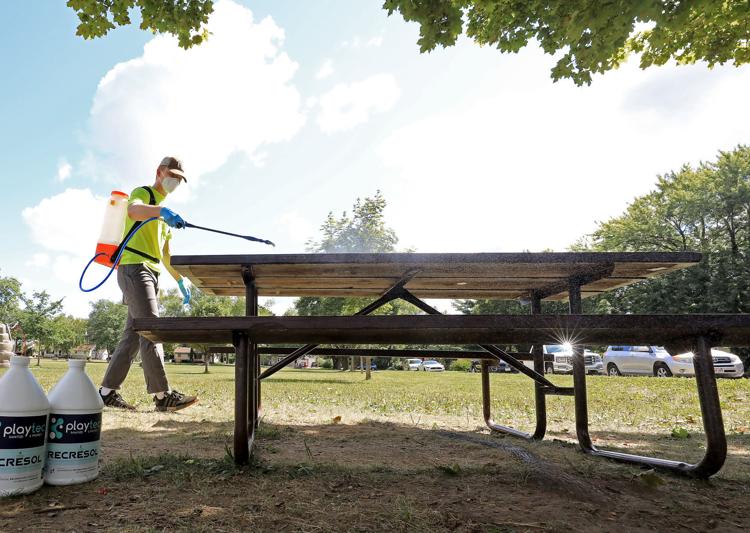 Covid Dental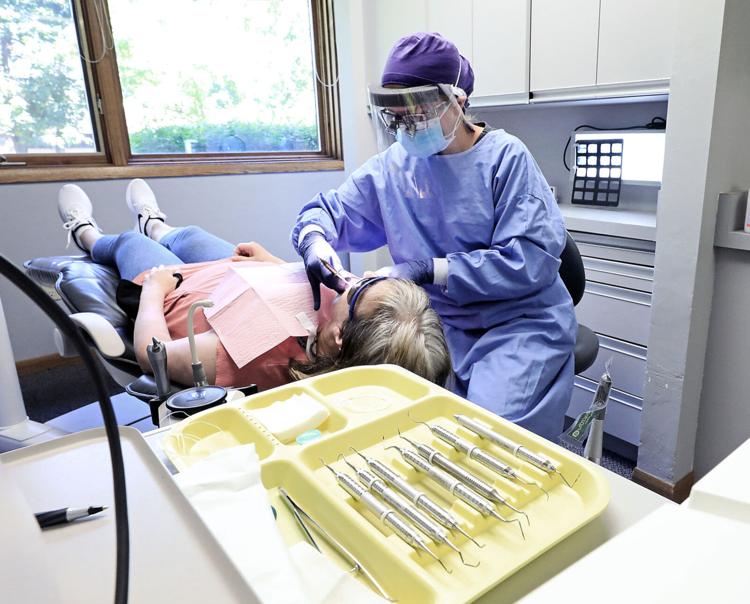 DaytoRemember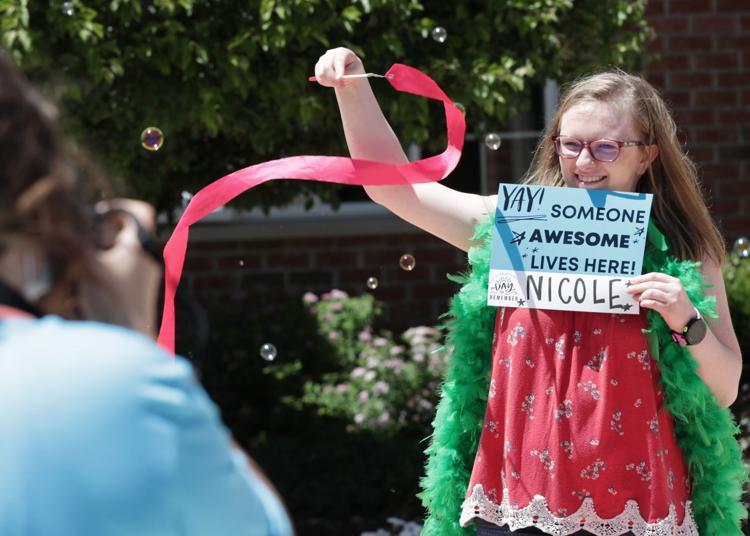 VilasZoo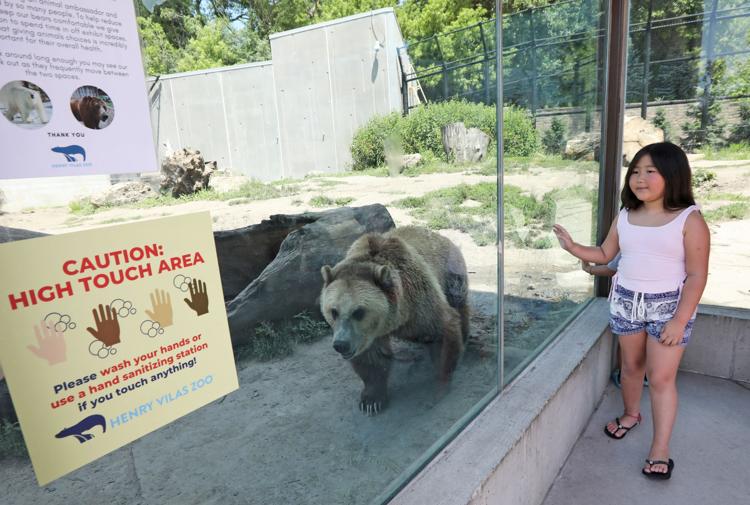 RoshHashanah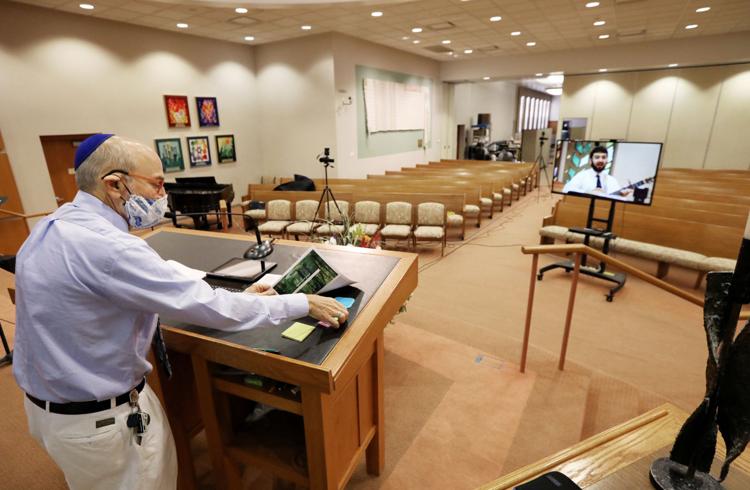 Requiring masks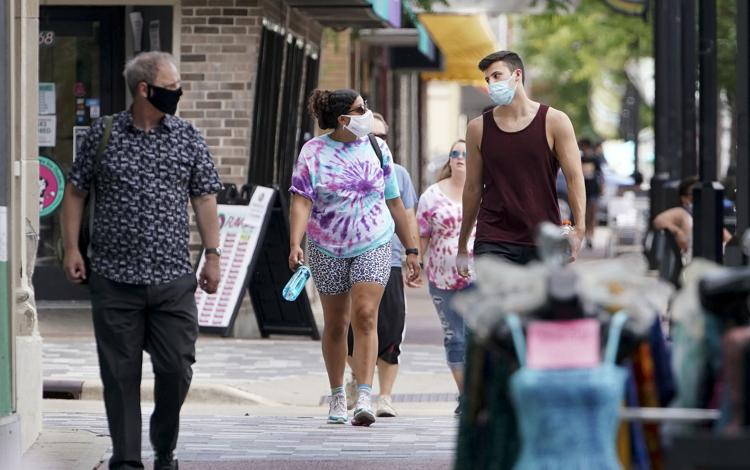 In-person absentee voting begins
Middleton High drive-up graduation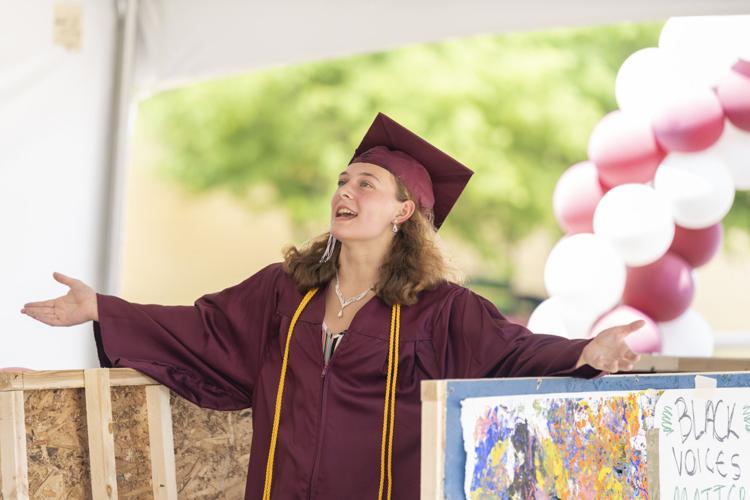 Anti-mask protest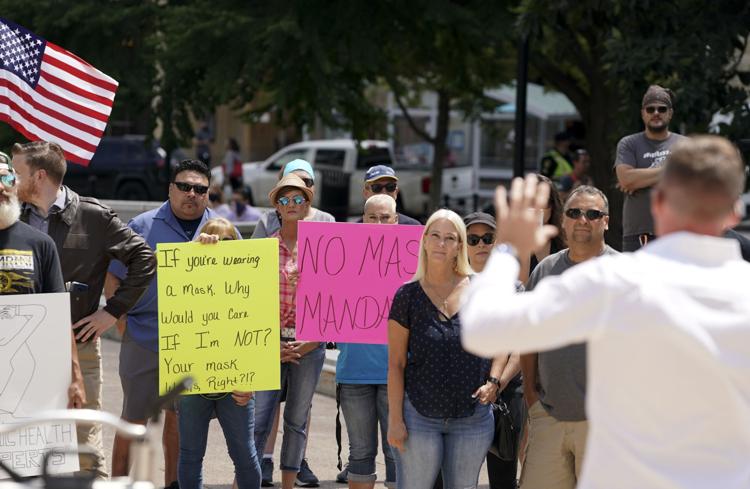 Making COVID-19 masks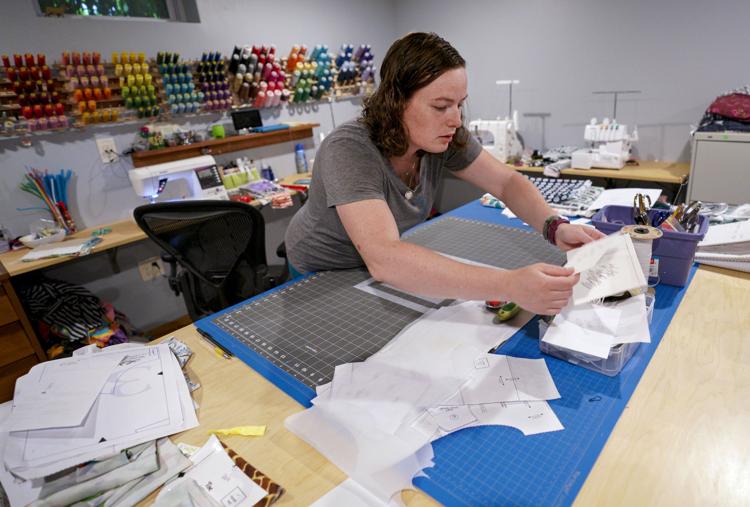 Shortage of coins
Goodman Pool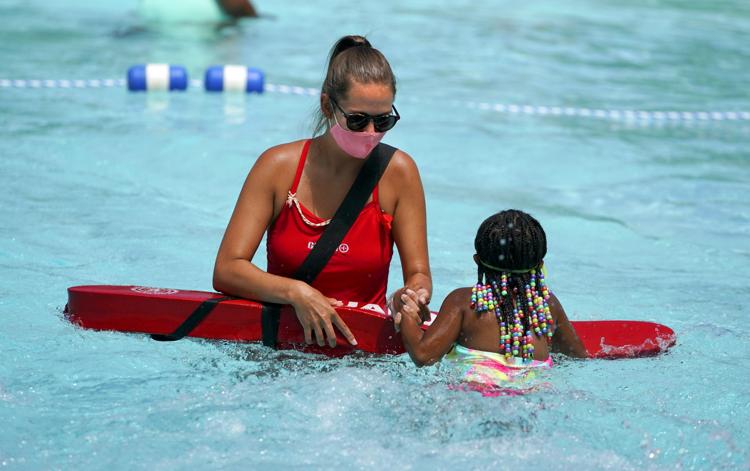 Goodman Pool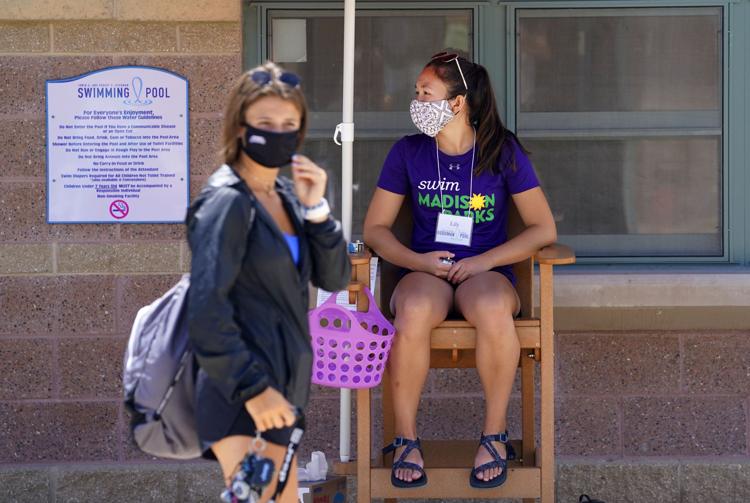 YMCA summer camp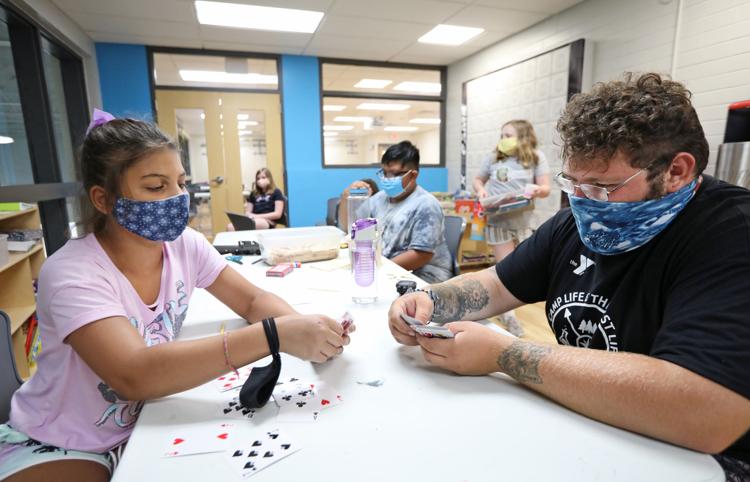 100,000 masks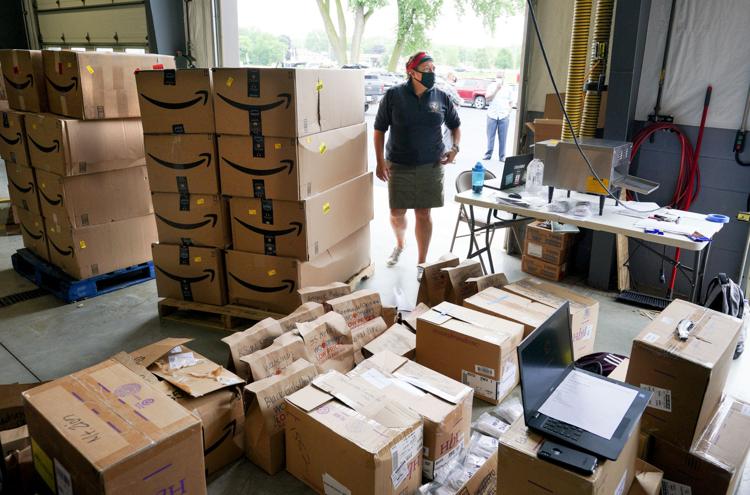 Contact tracing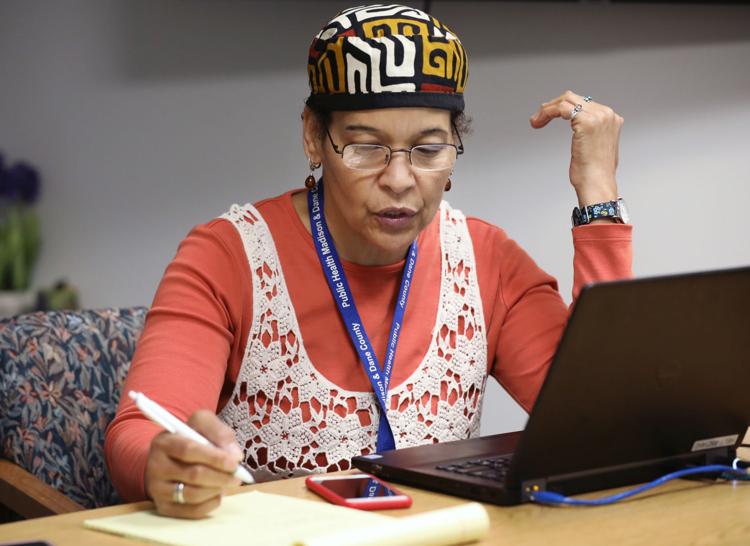 Doctor talking to patient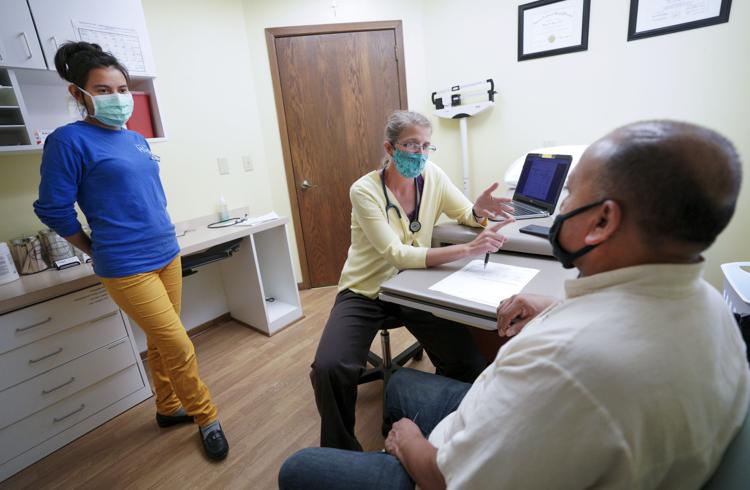 Outdoor class at Pinnacle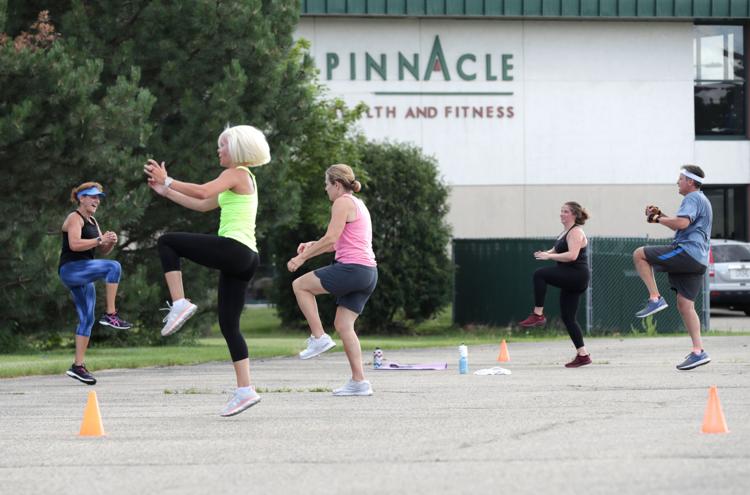 Punching bag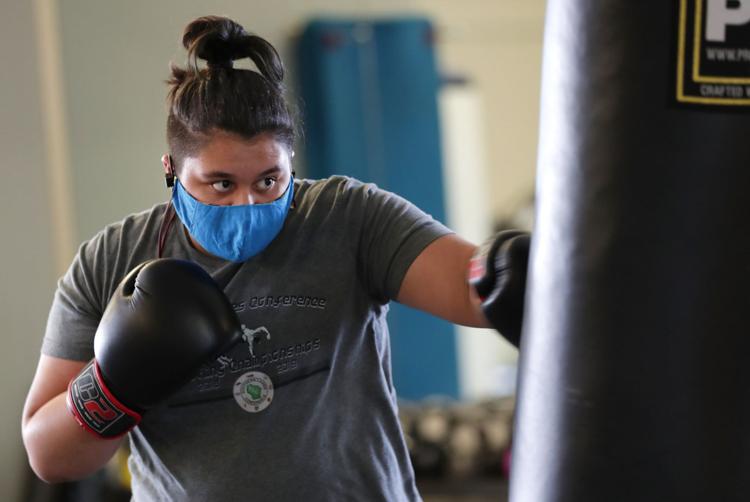 Starlite 14 drive-in theater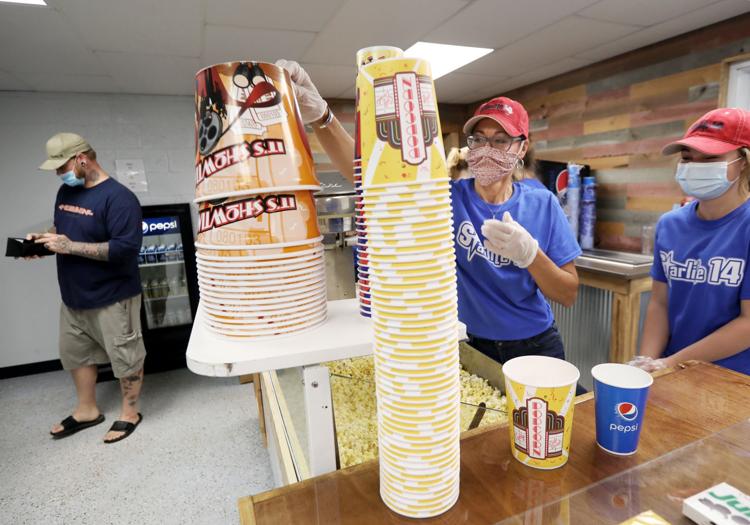 Starlite 14 drive-in theater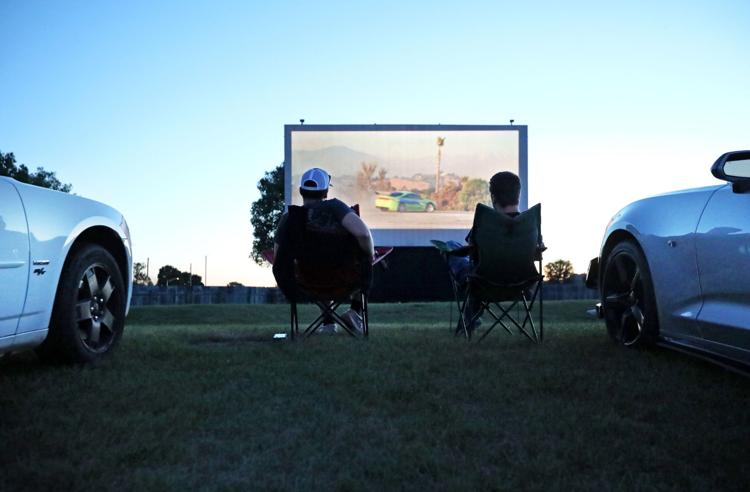 Masks to be required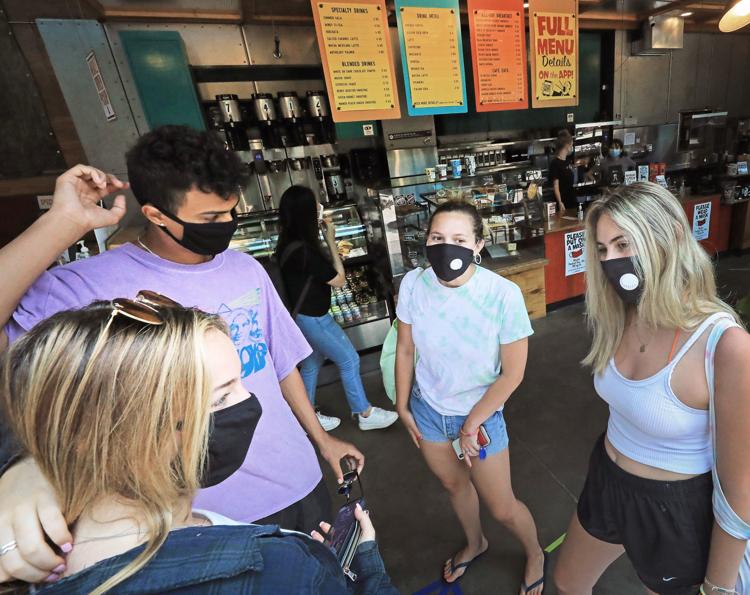 News conference on masks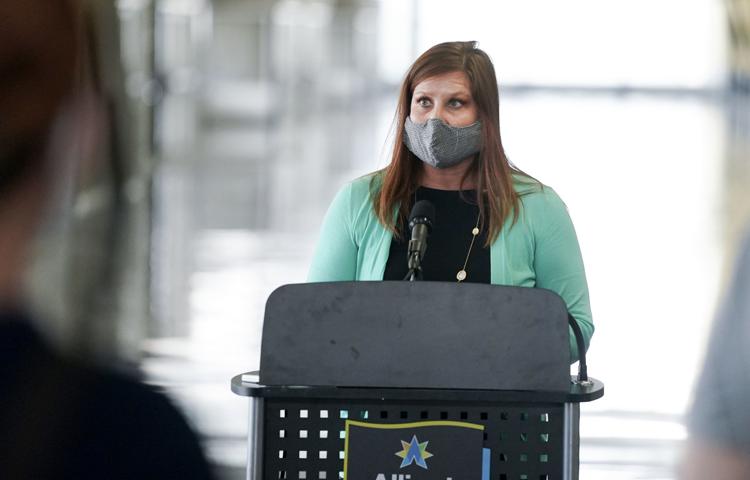 Covid cleaning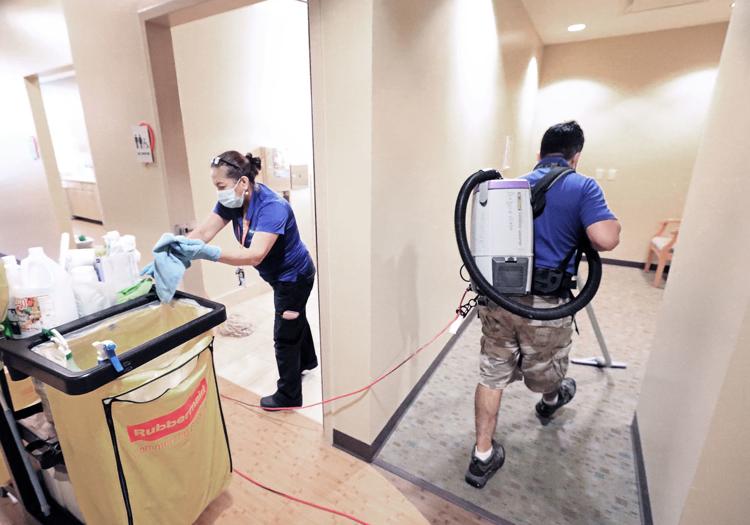 Bar closings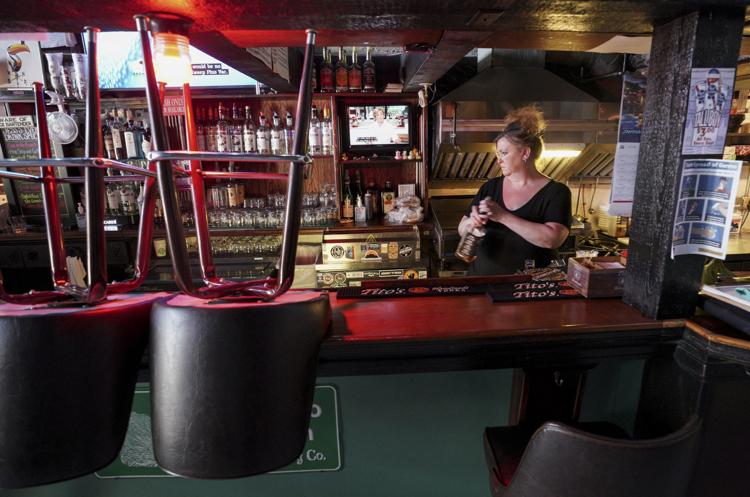 Homeless camps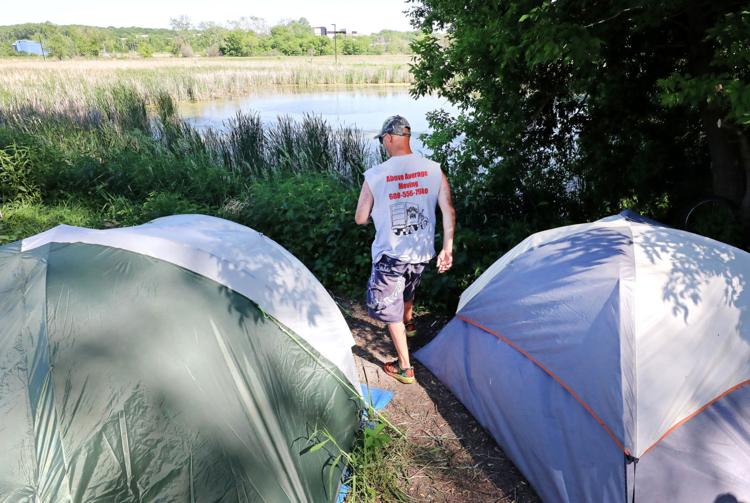 Homeless camps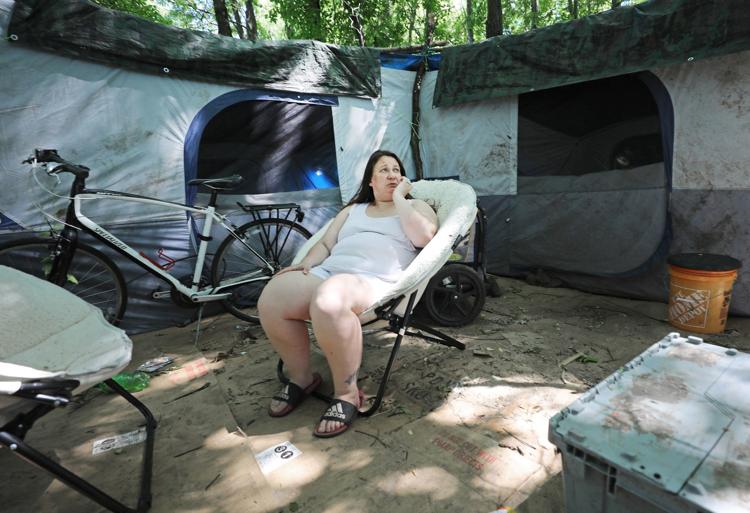 Testing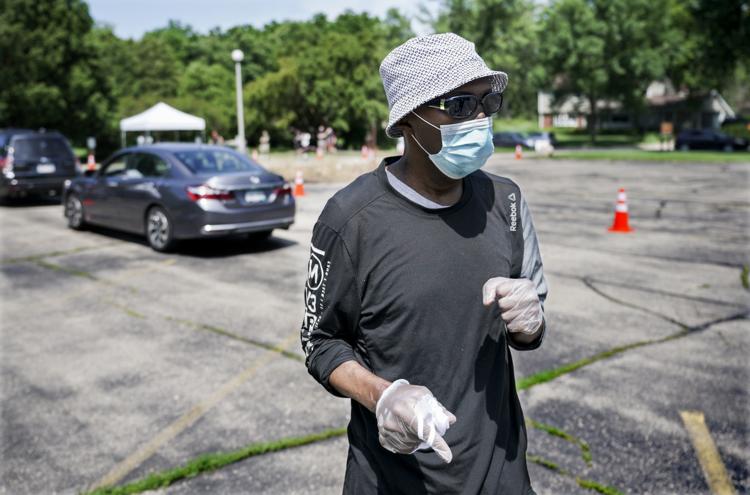 Testing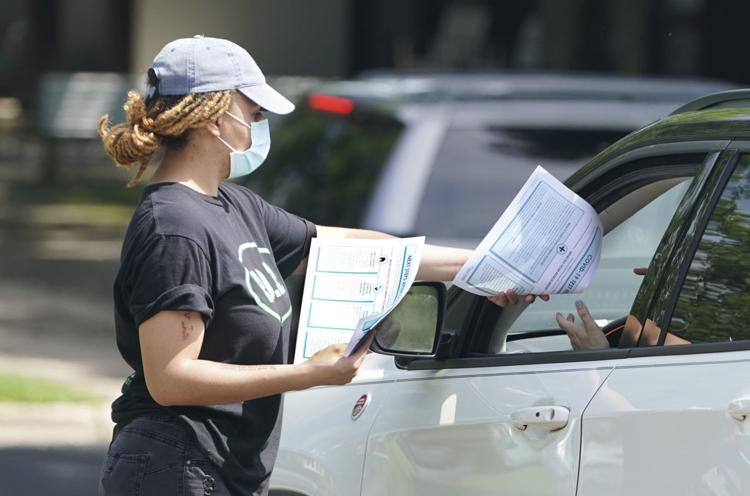 Virus testing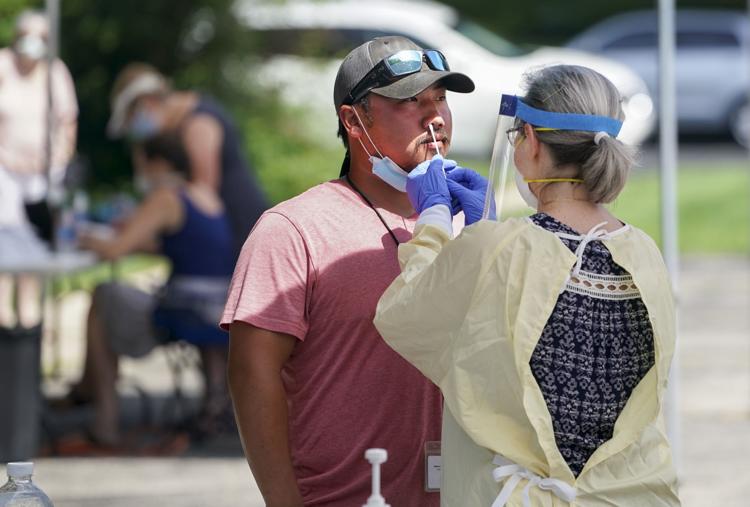 Henry Vilas Zoo reopens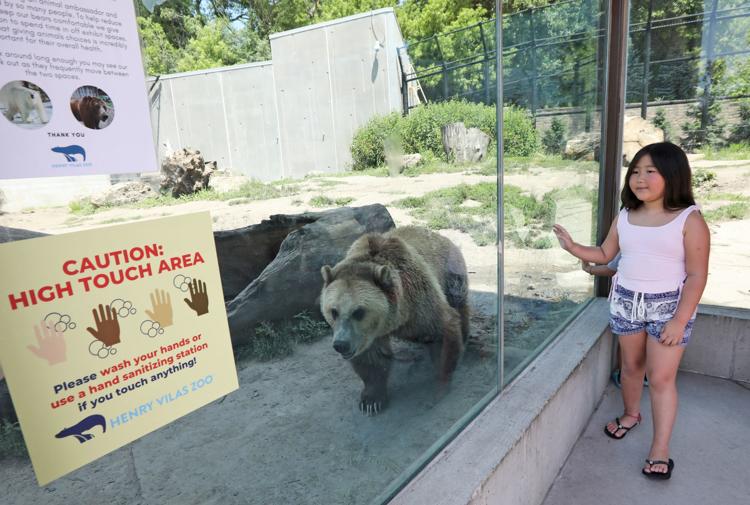 Union Terrace reopening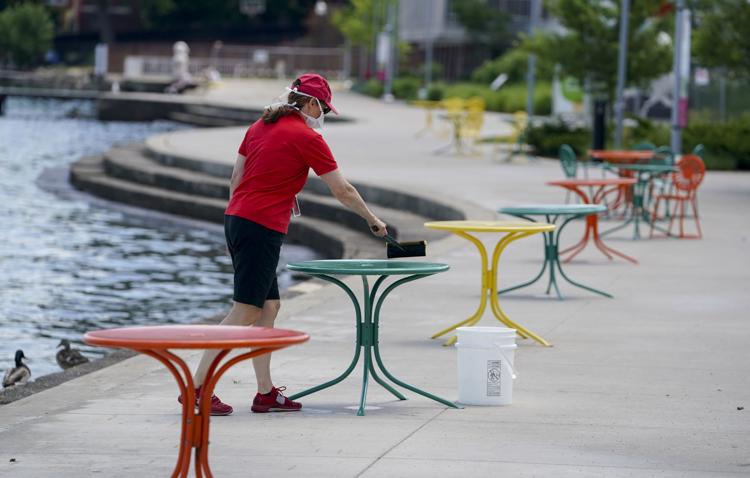 A Day to Remember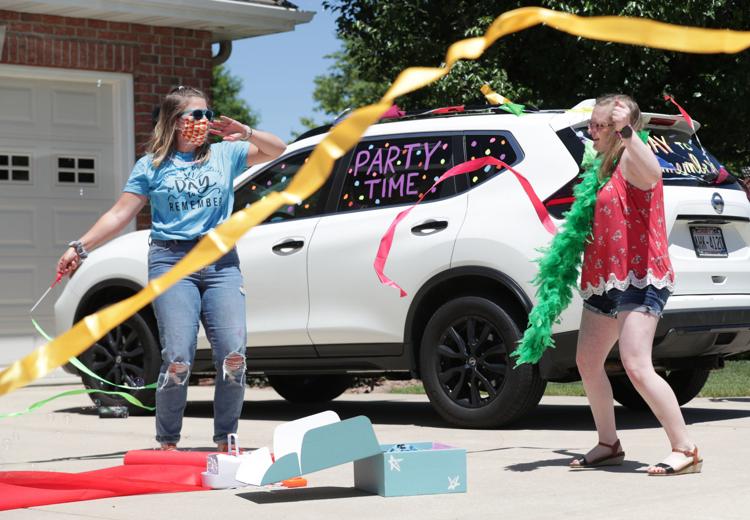 West High grads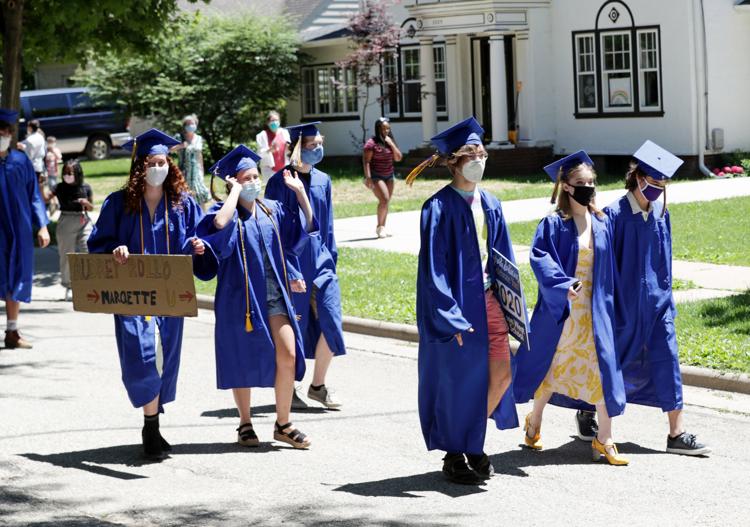 Pool openings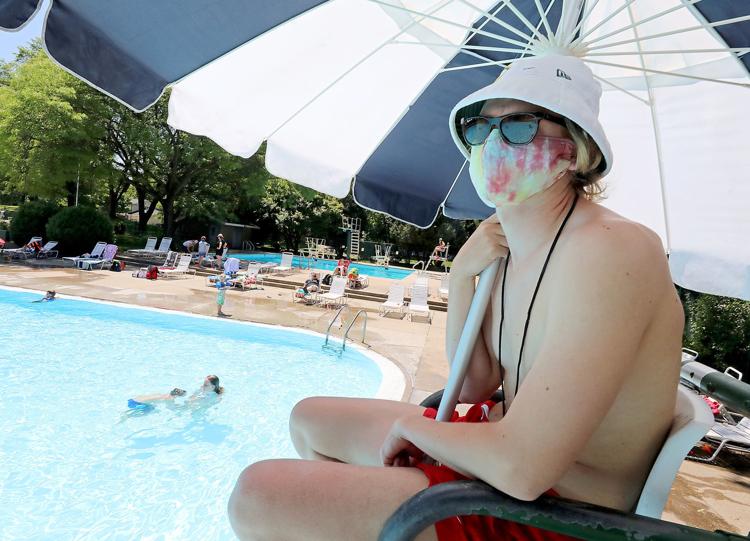 Grads on the Yahara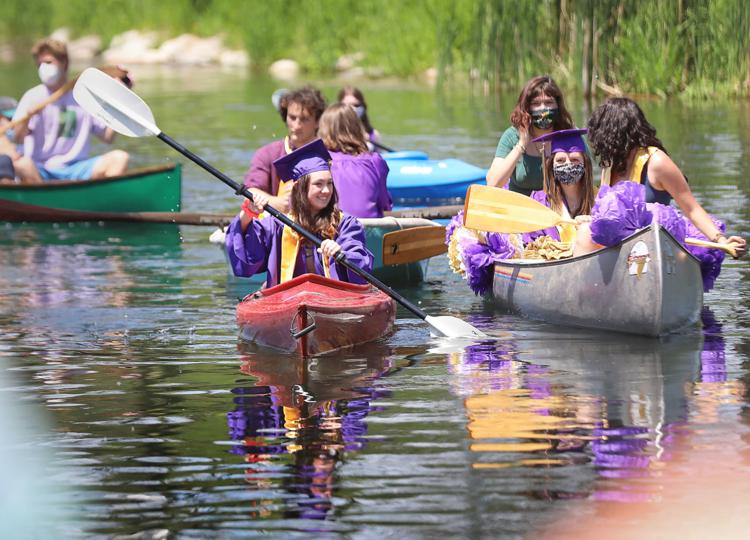 Fifth-grade graduation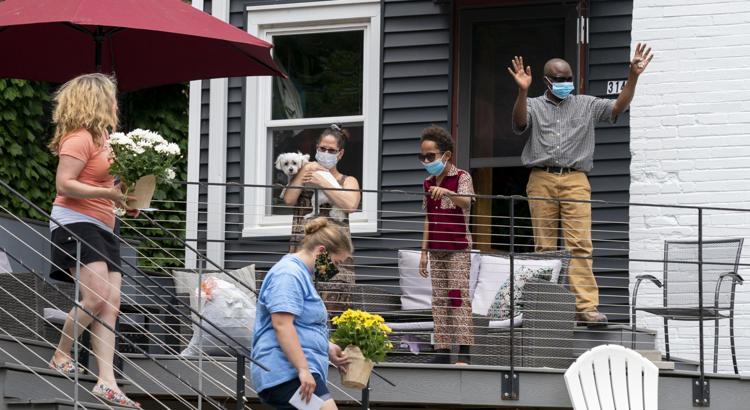 Tribes battling steep losses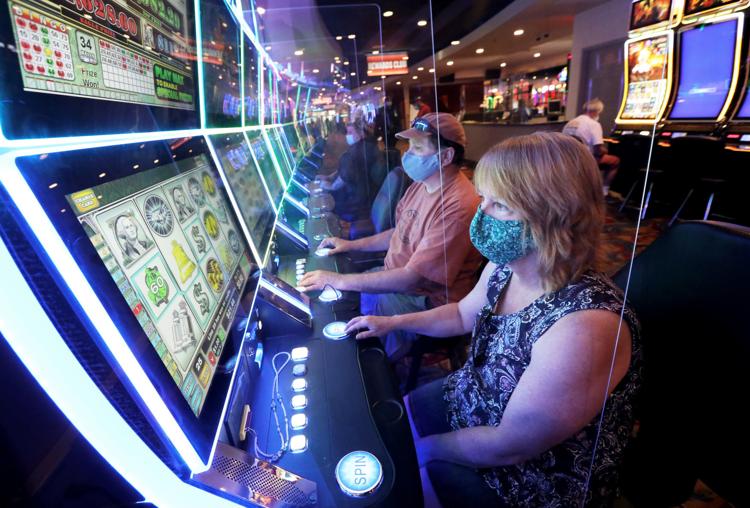 COVID-19 openings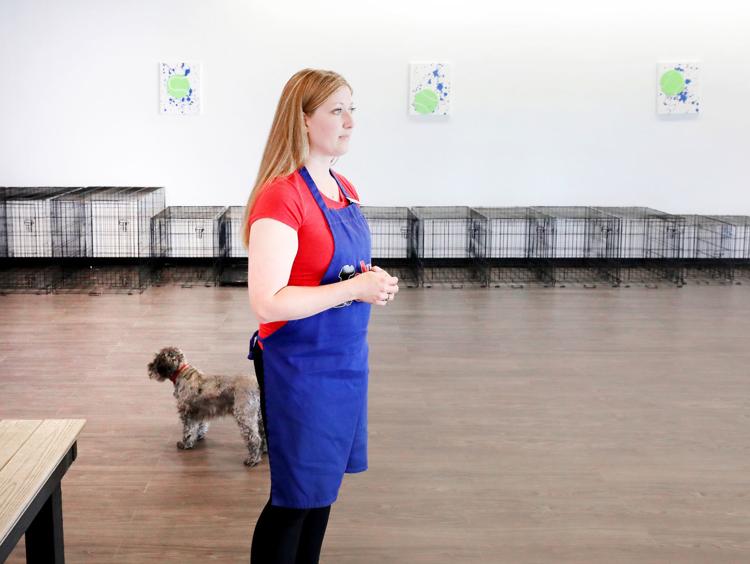 Picking up belongings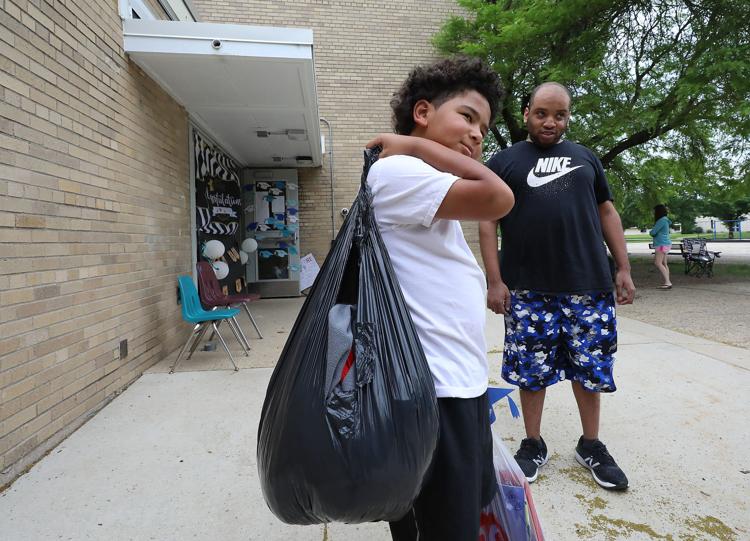 Downtown Businesses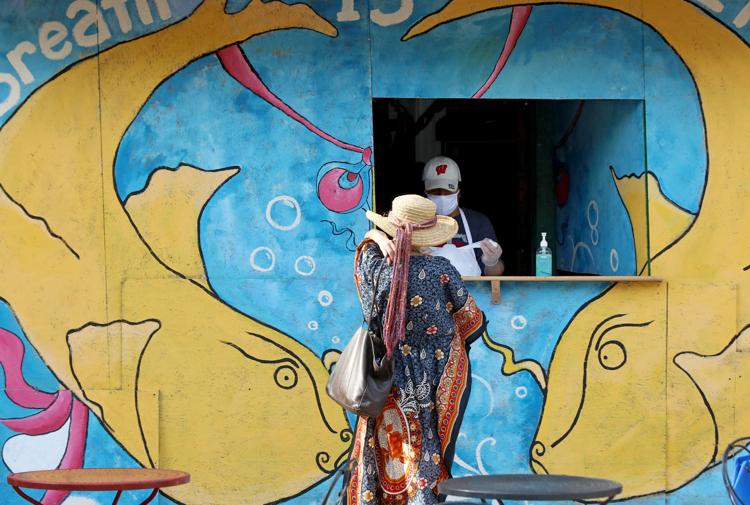 Covid transportation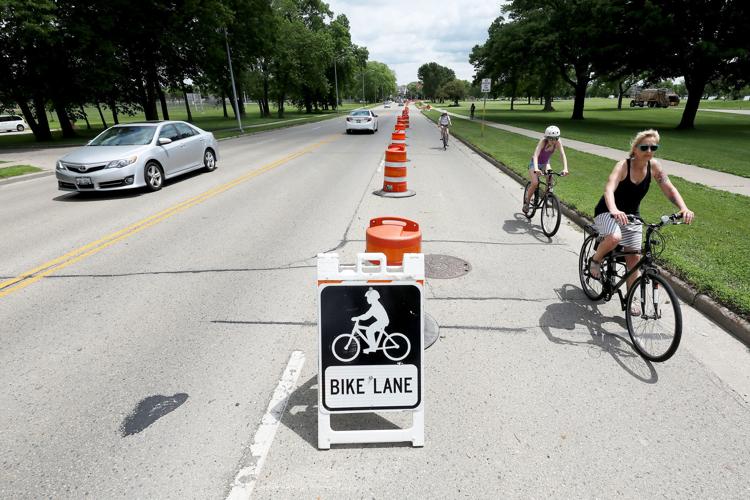 Church capacities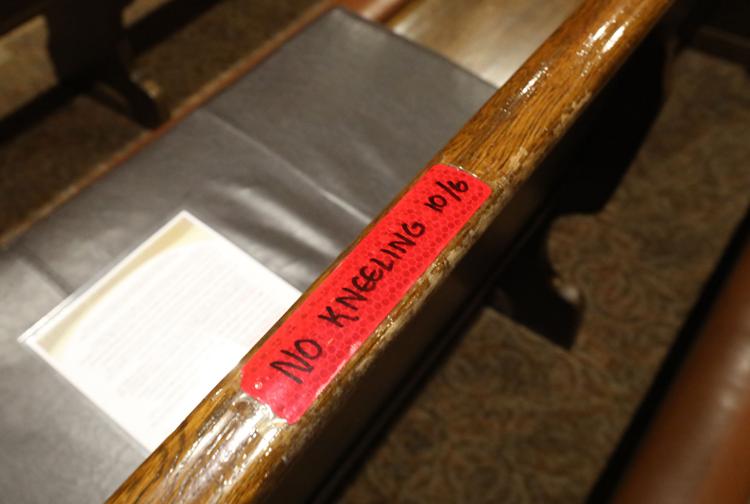 Church capacities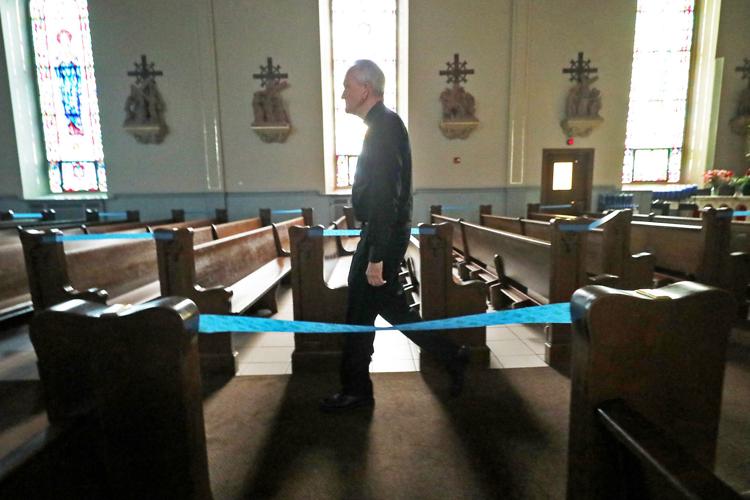 Prepping for reopening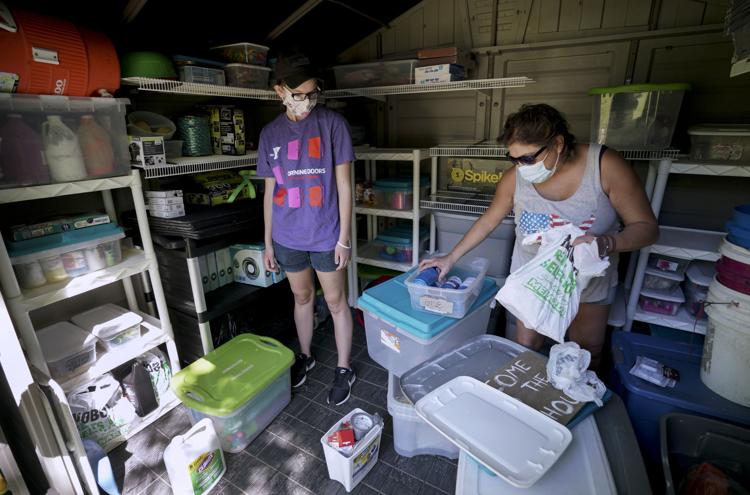 Warner Park - screening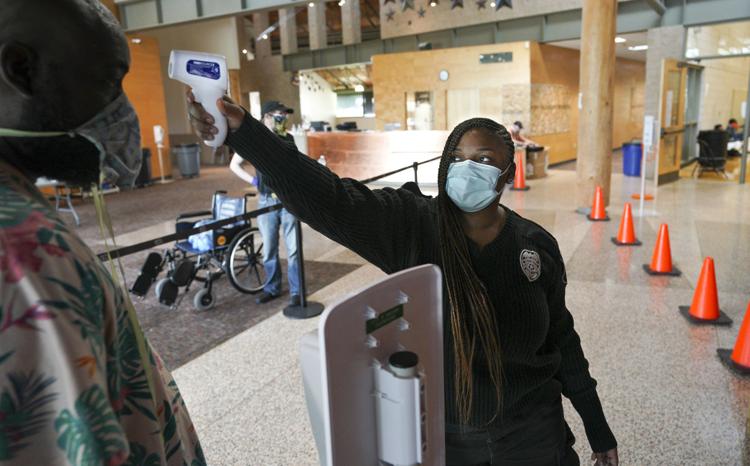 Outdoor Dining East Main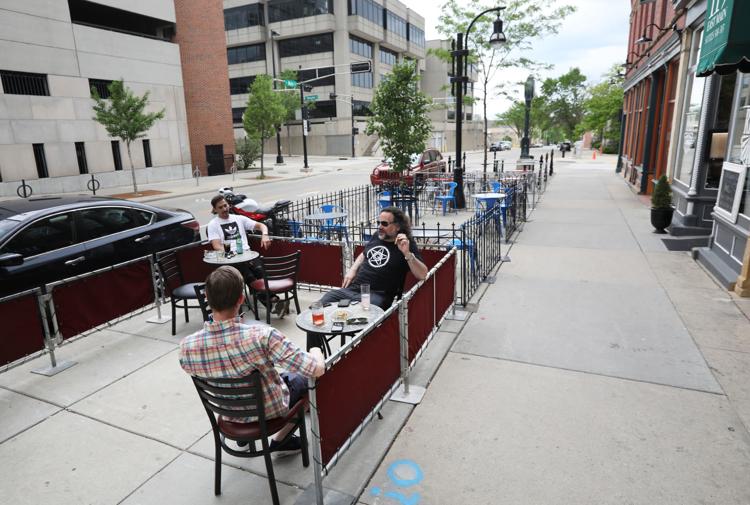 Spacing out customers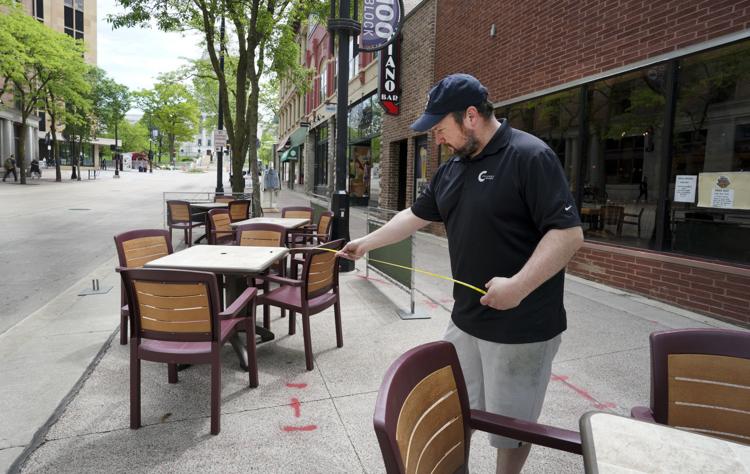 Getting a tattoo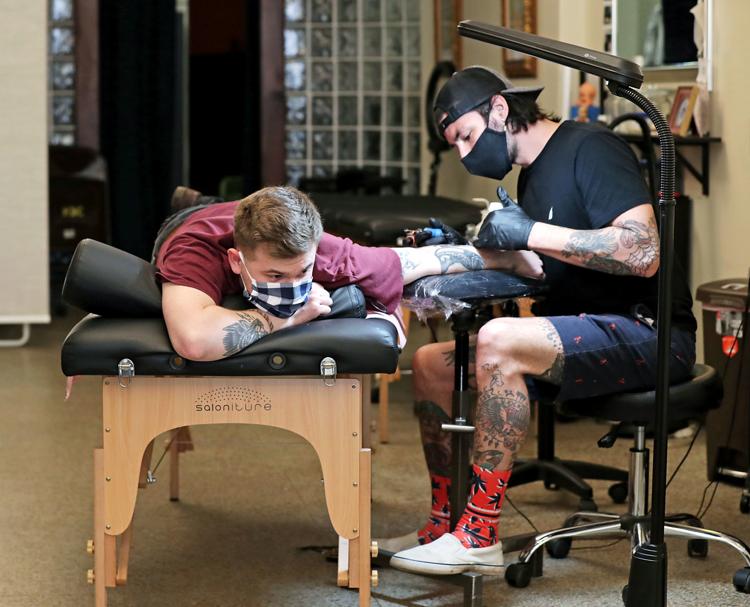 Memorial Day ceremony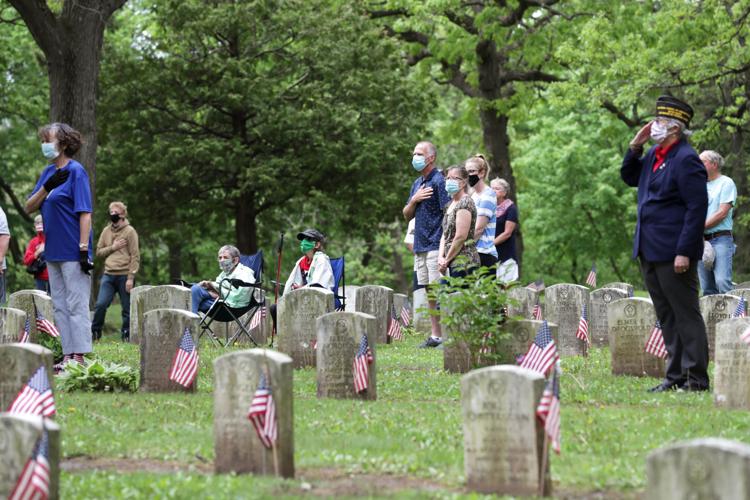 Memorial Day weekend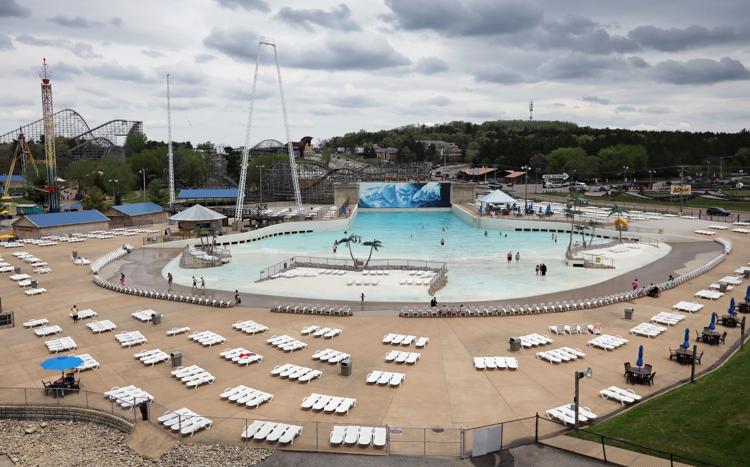 Tom Diehl, Tommy Bartlett Show not opening 2020, State Journal photo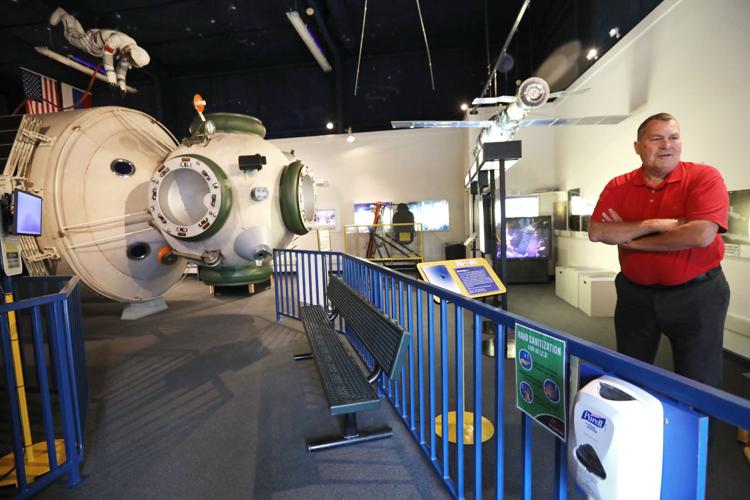 Salons Opening
Fitness openings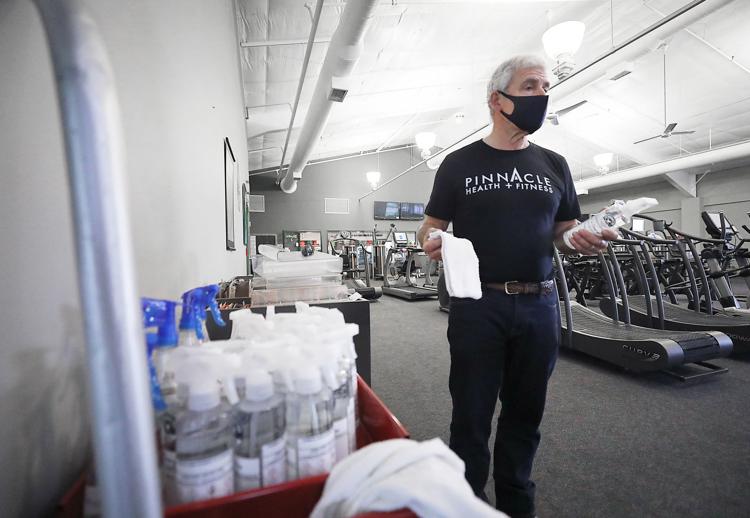 Duck Pond Drive-In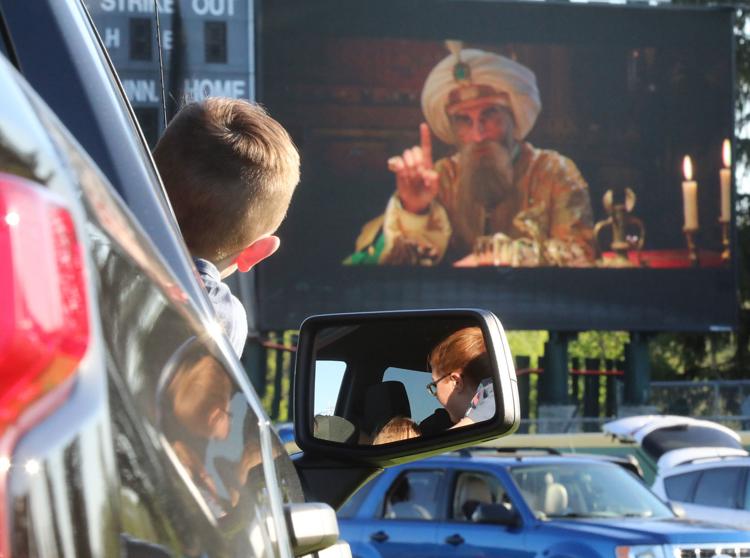 Memorial Union crowd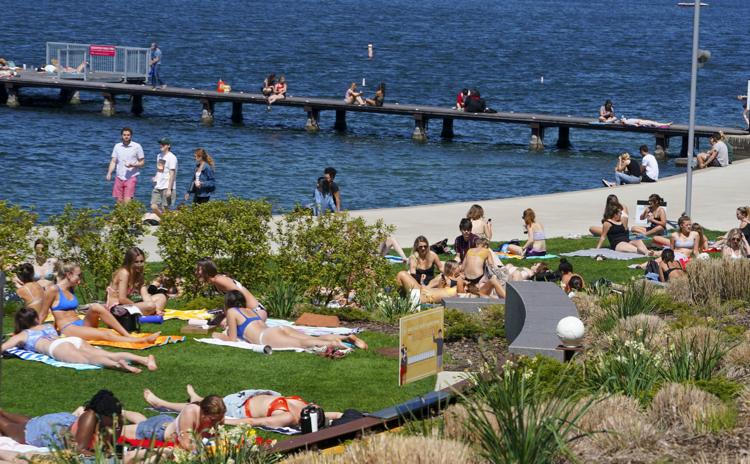 Child care at YMCA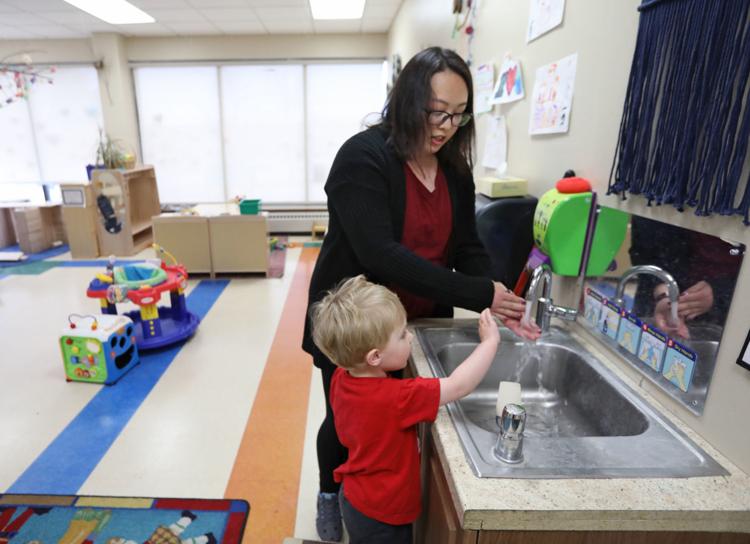 Bikers on Arboretum Drive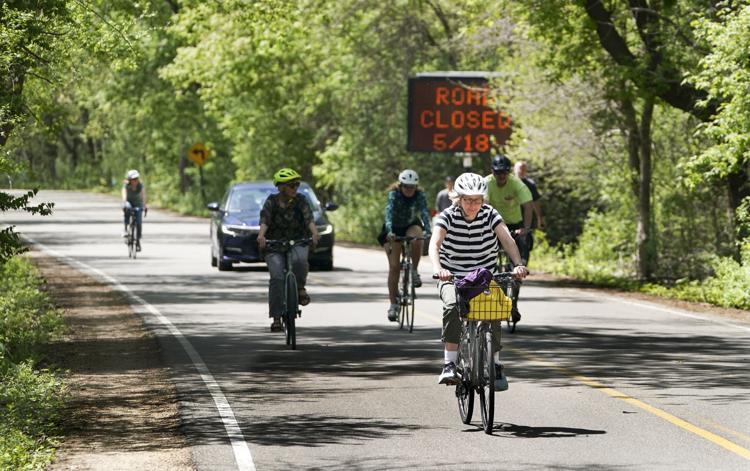 Brittingham Boats
Restaurant open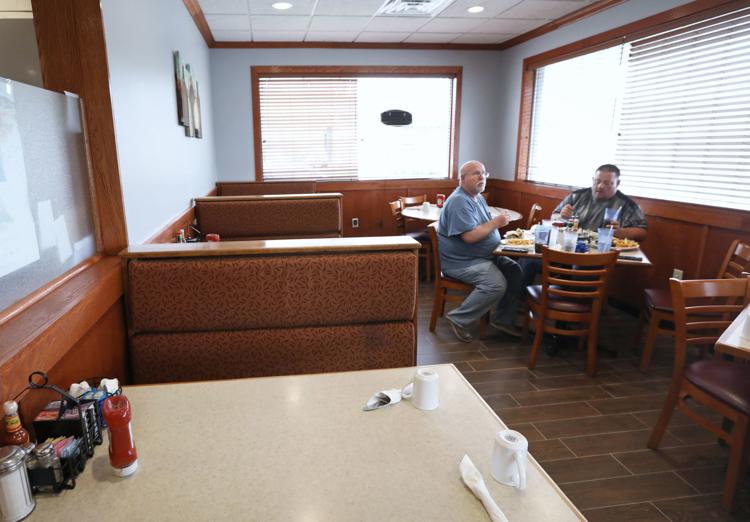 COVID-19 businesses reopen
Restaurant, bars reopen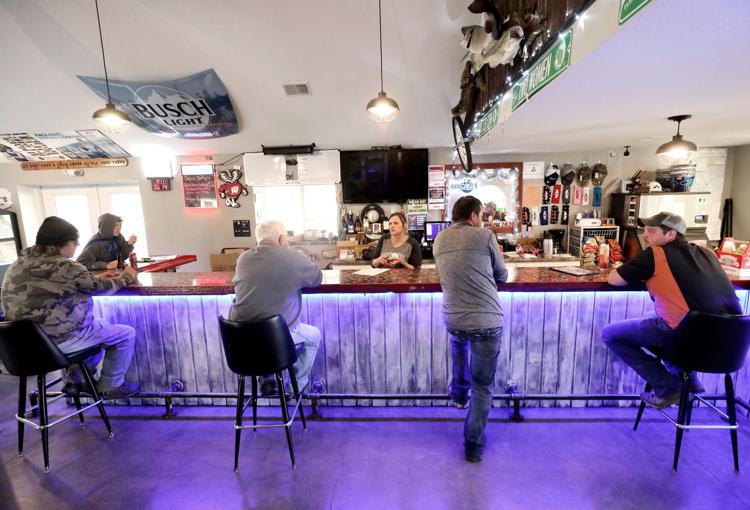 Dentist with patient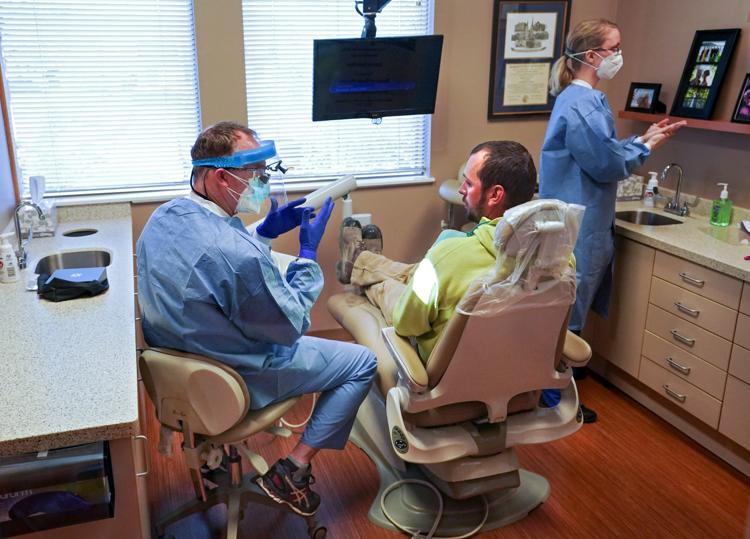 Dane County institutes order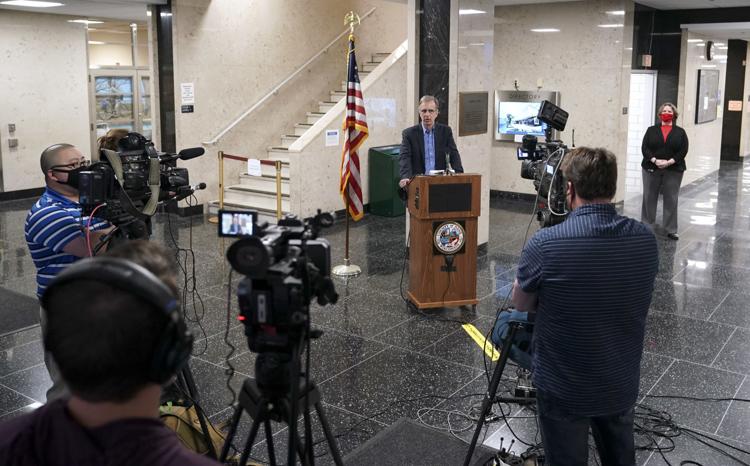 Carry-out food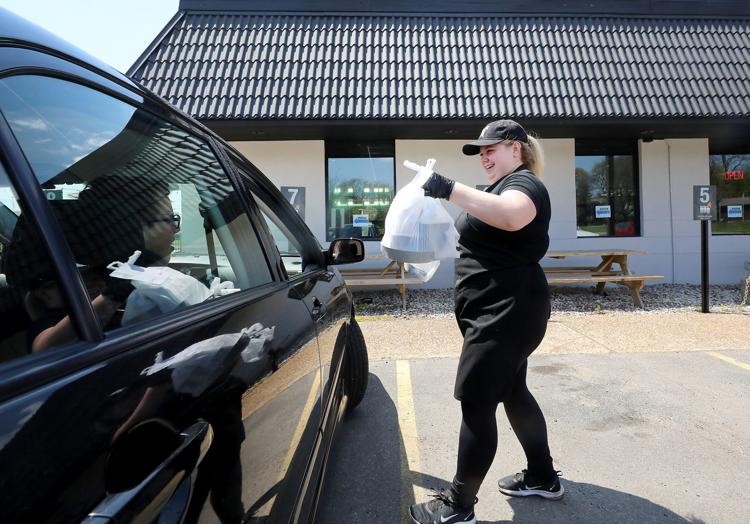 Small retailers reopening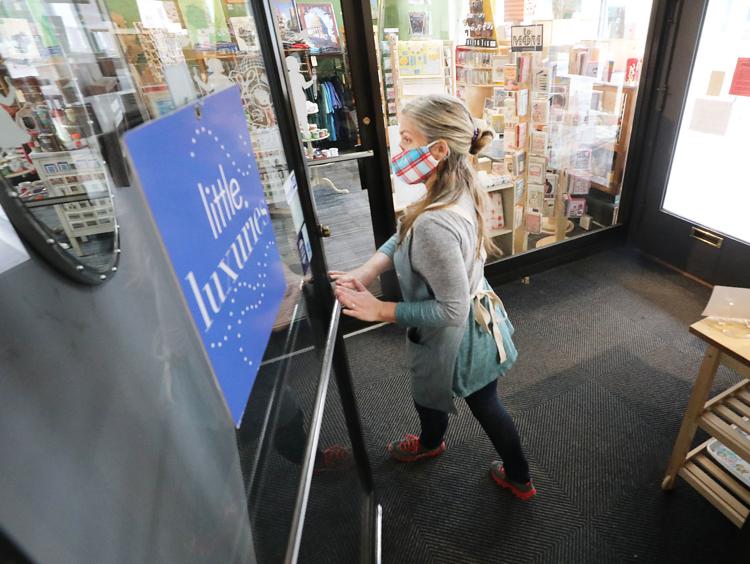 Shoe store reopening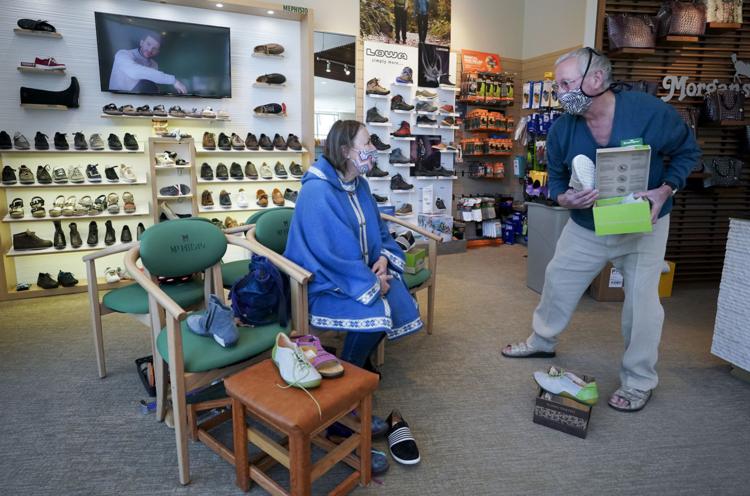 COVID 19 testing site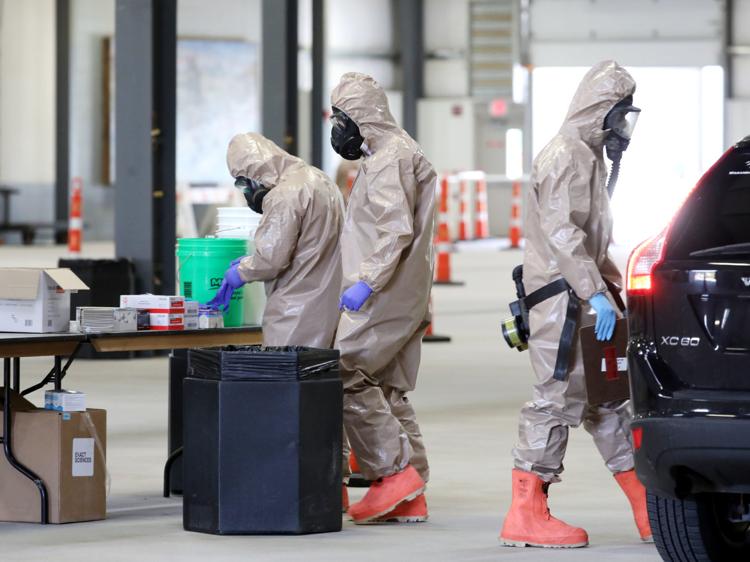 COVID 19 testing site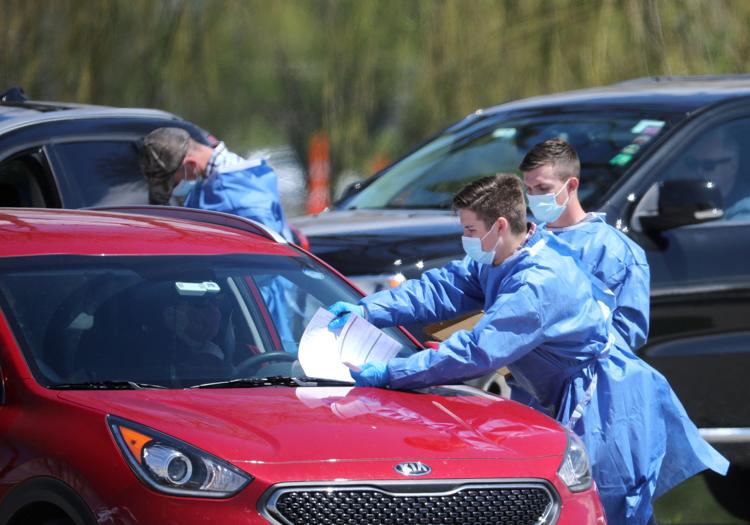 UW-Madison virtual graduation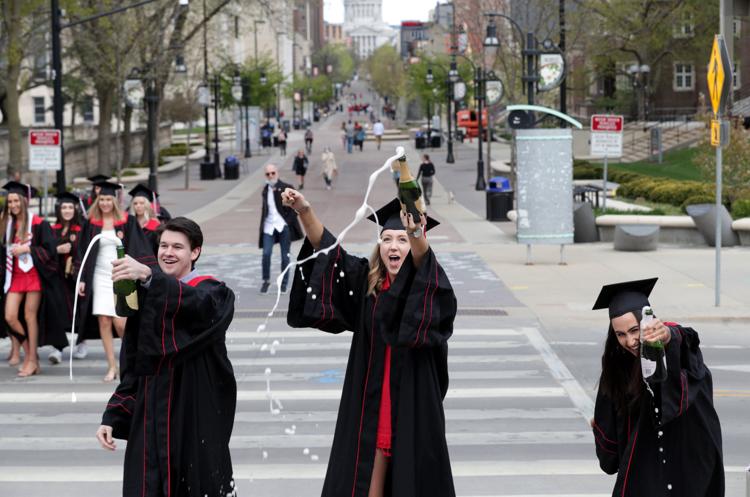 Monona Library Curbside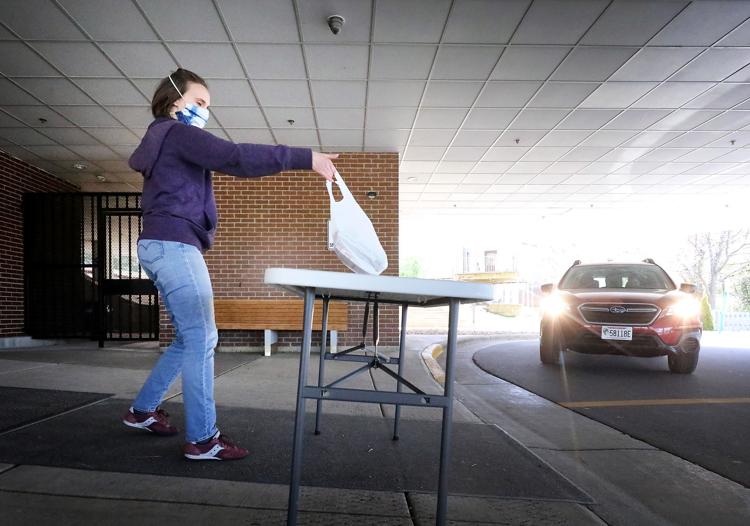 COVID-19 meat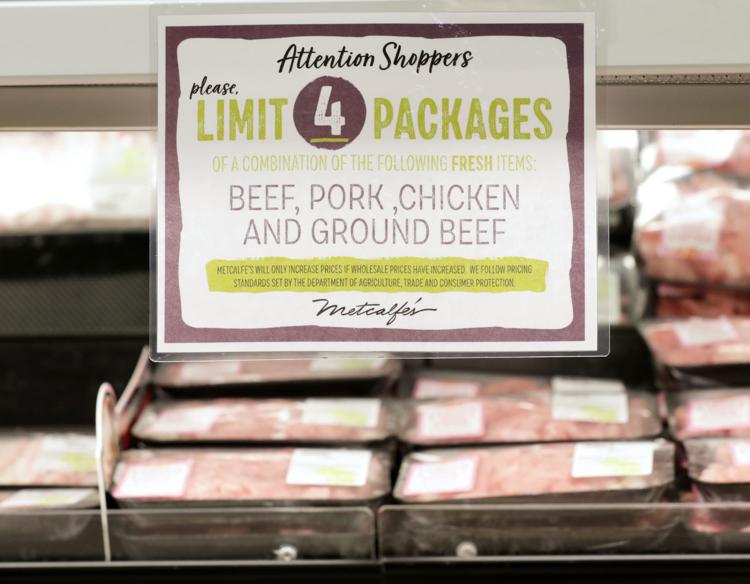 Homeless in parks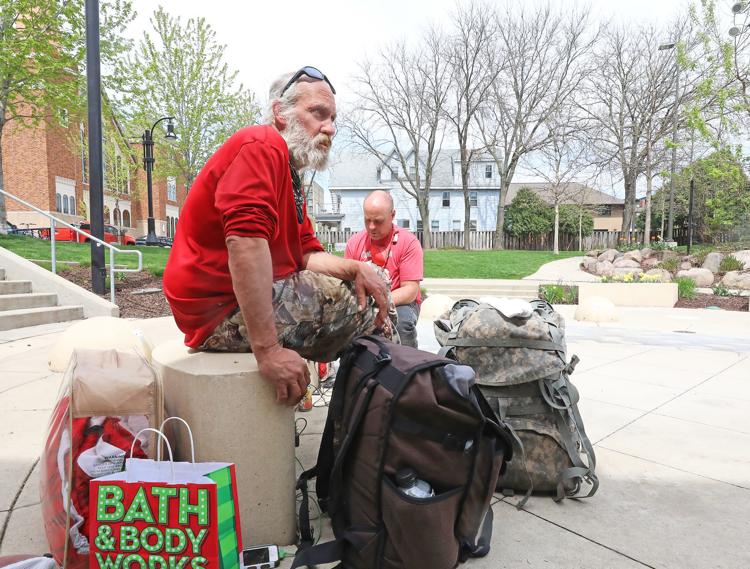 UW Commencement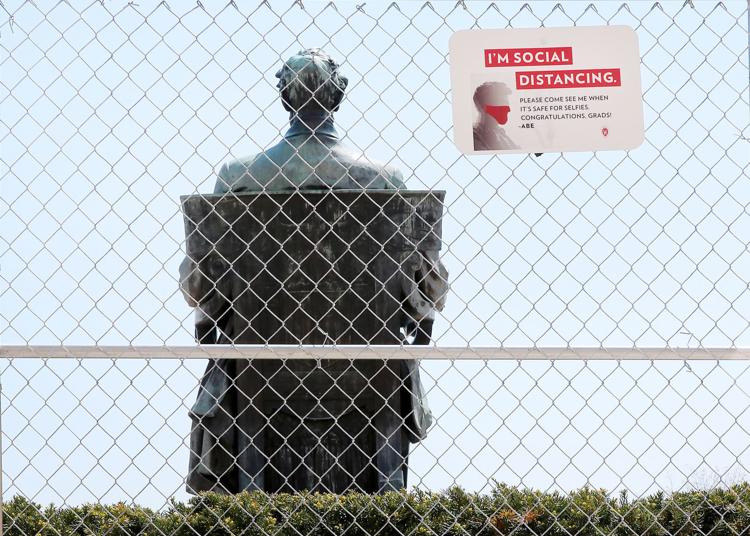 River Food Pantry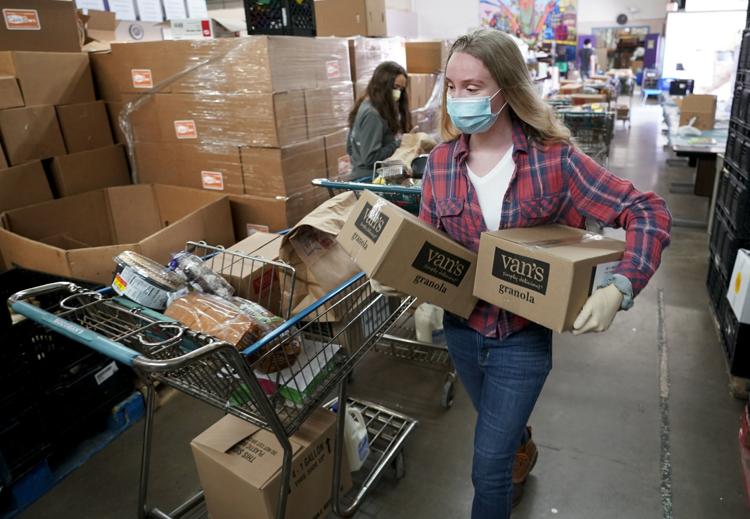 Dane County tourism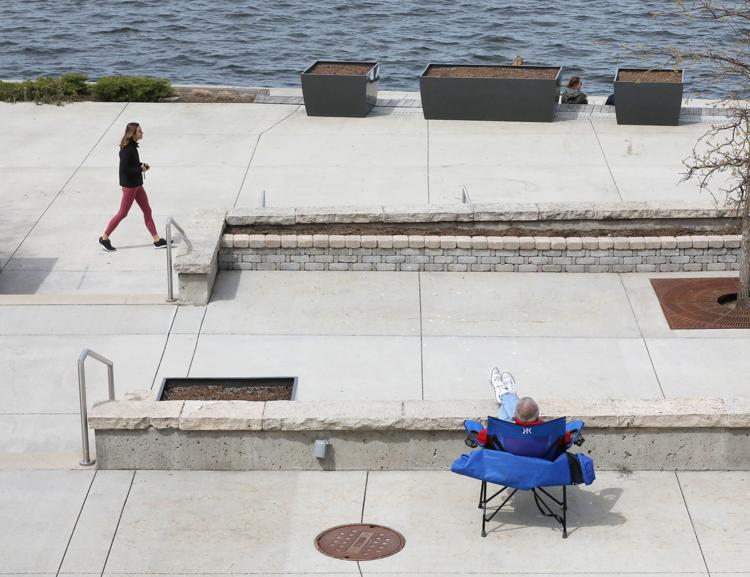 "Outside Looking In: A Drive-Thru Exhibition"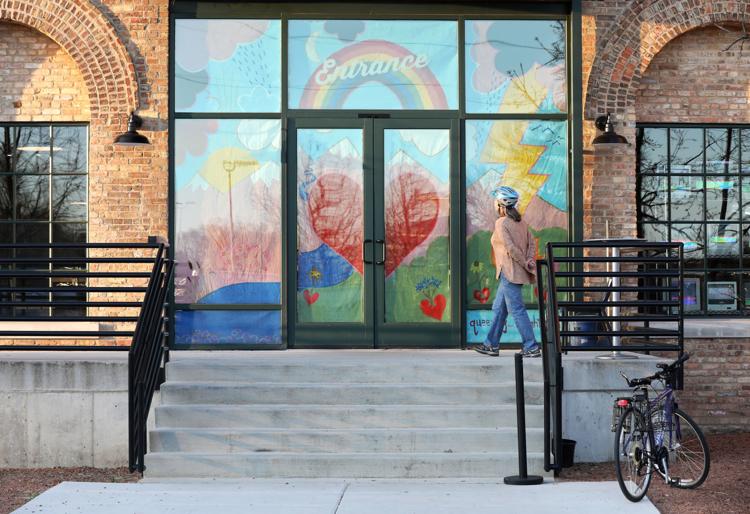 COVID-19 Menards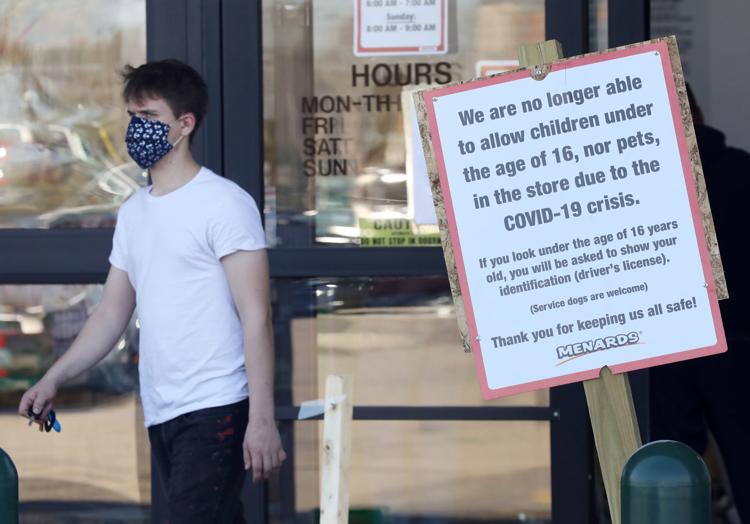 Covid Assembly Hearing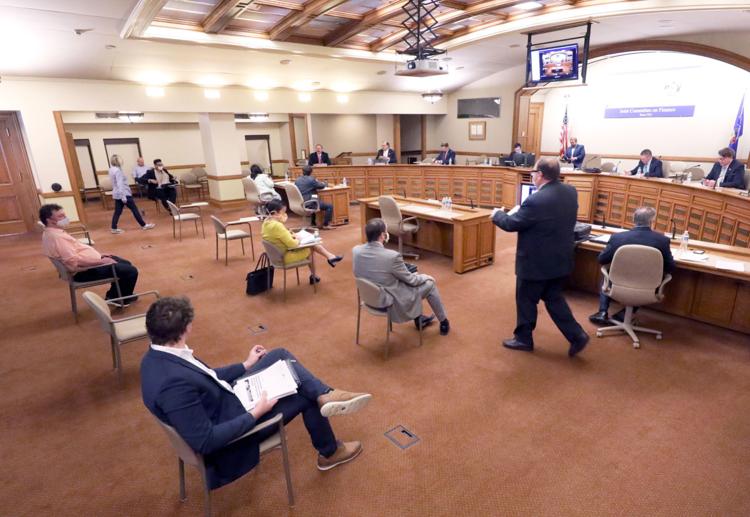 UW furloughs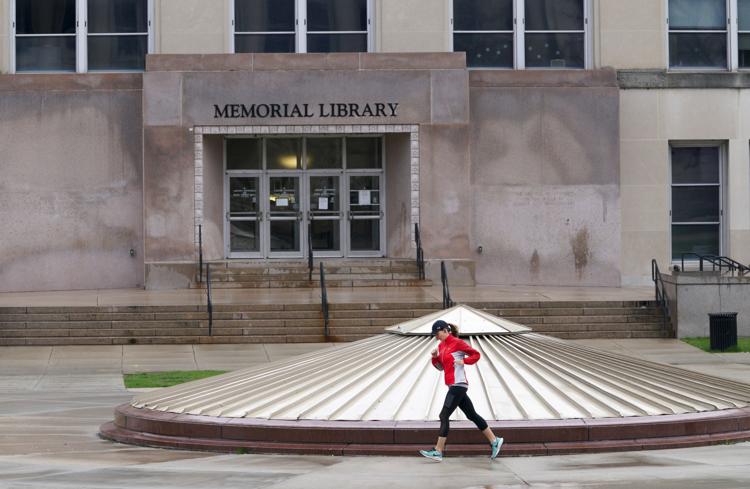 Stay safe, Badgers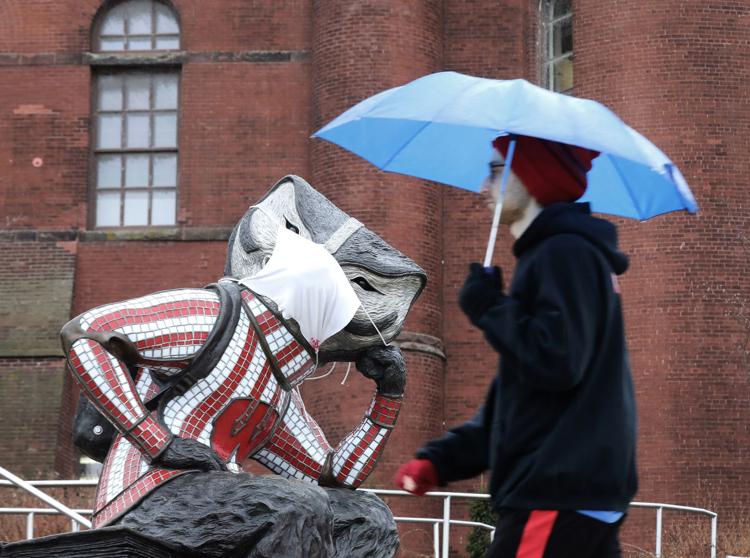 Celebrating 103 - From a distance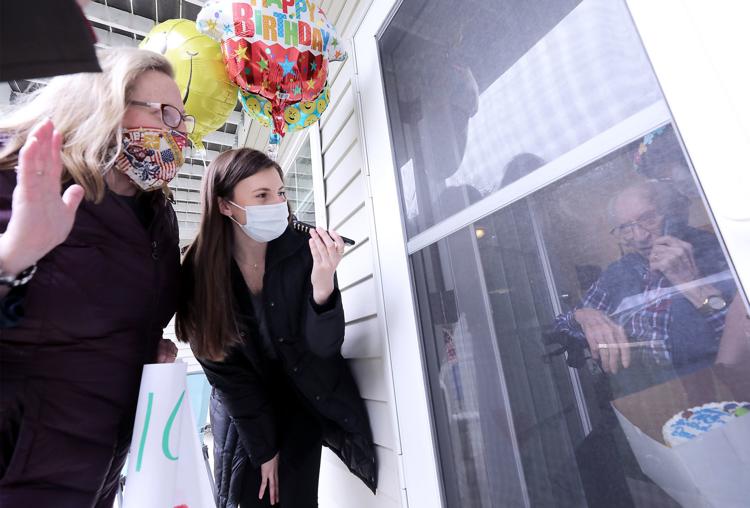 COVID-19 protest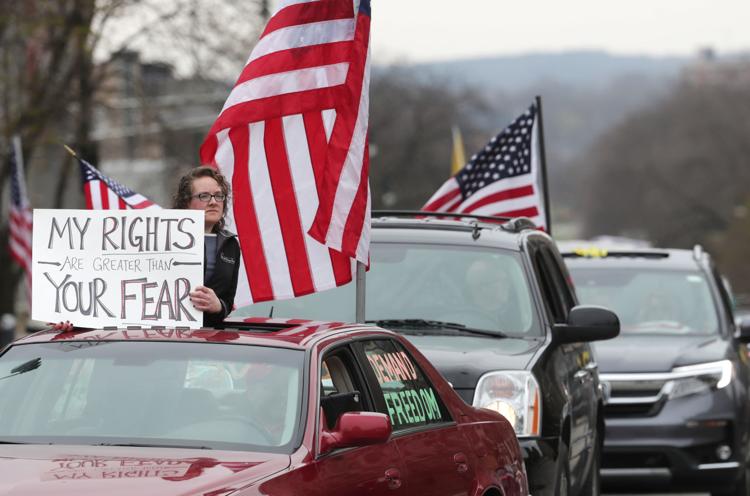 COVID-19 candle installation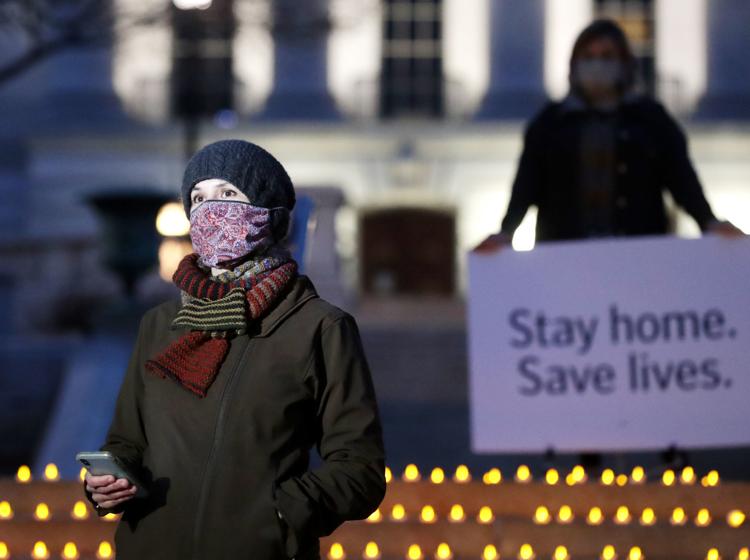 COVID-19 candle installation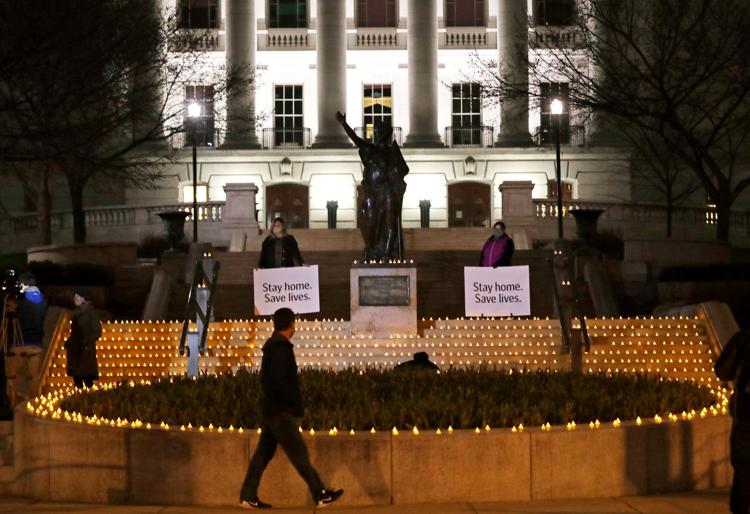 A fishing opener amid COVID-19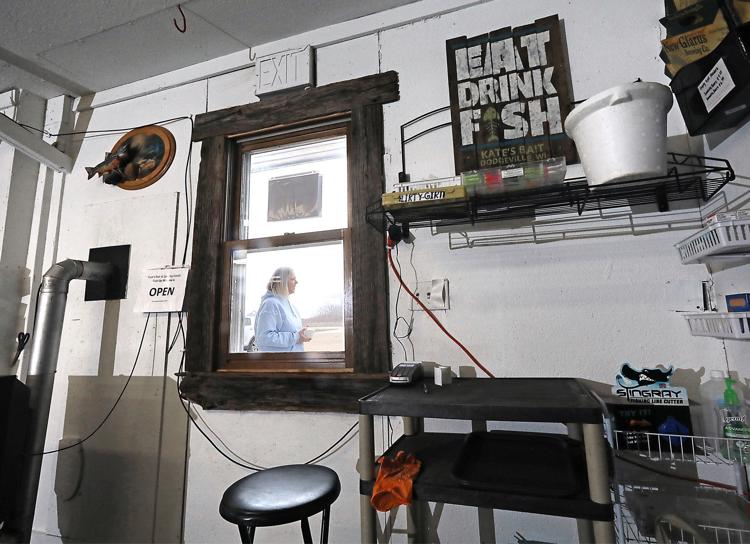 COVID-19 UW-Madison students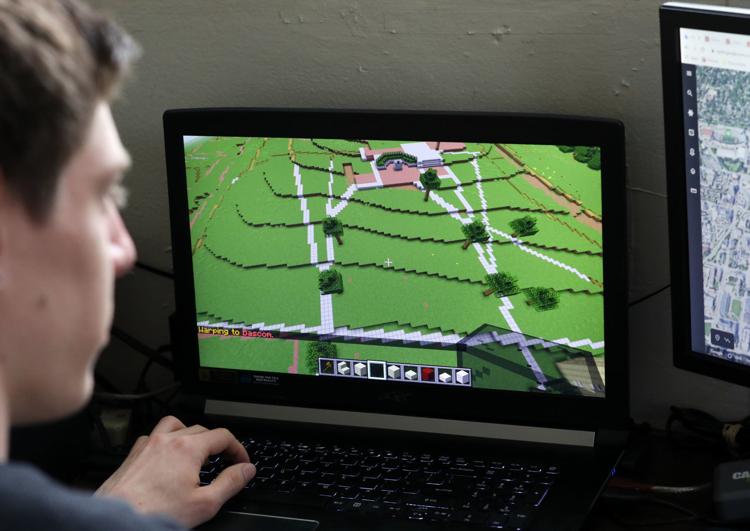 Covid Public Employees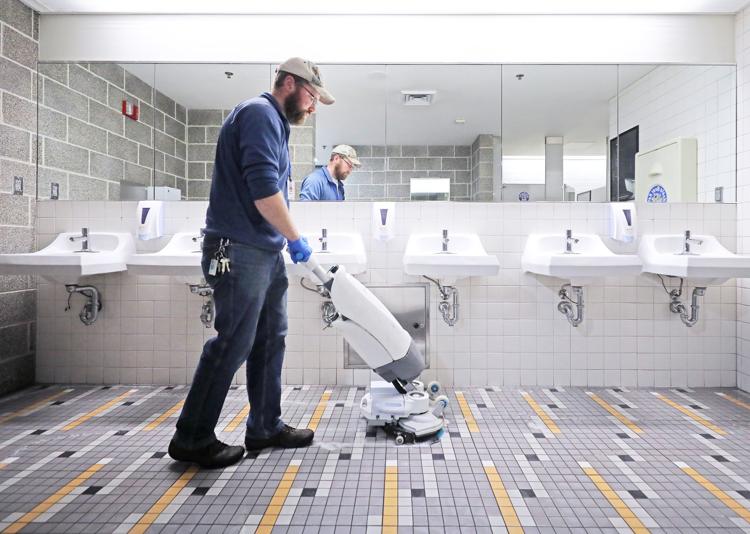 Act of Appreciation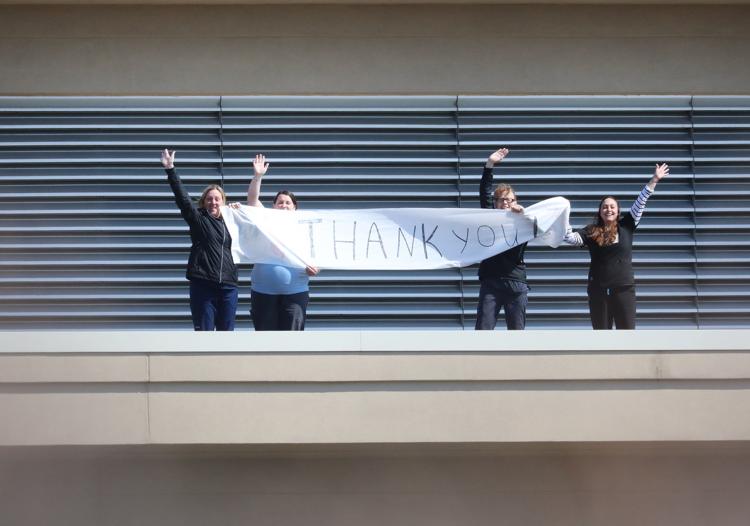 Brazelton with video screen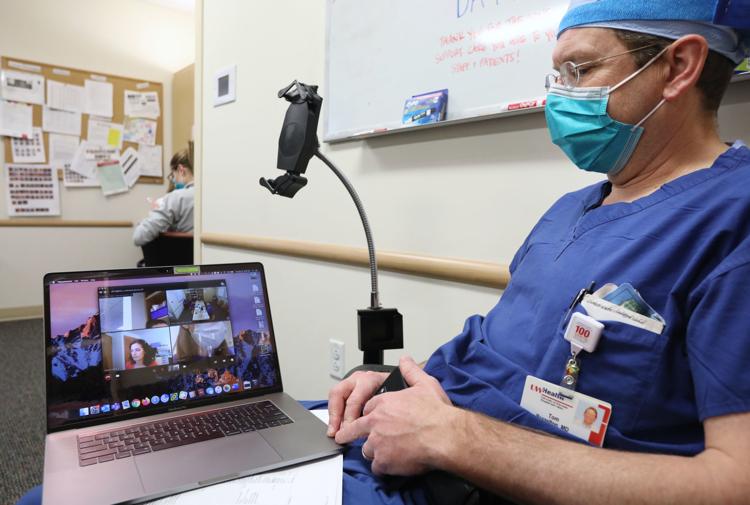 Saris stays busy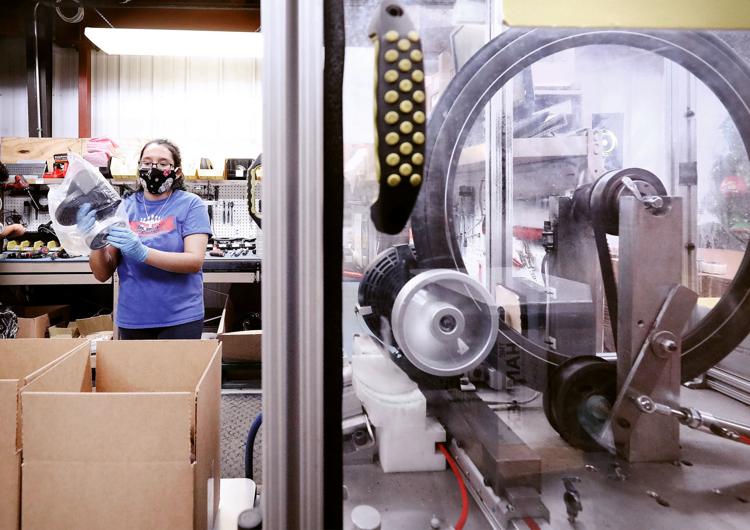 Absentee ballots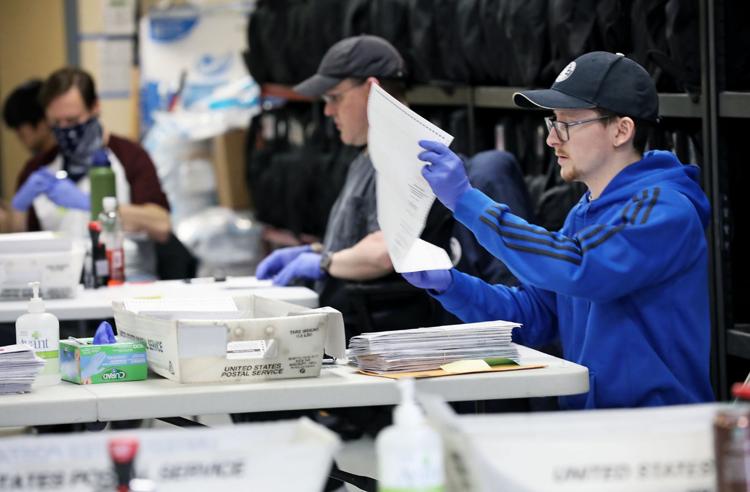 UW Covid Testing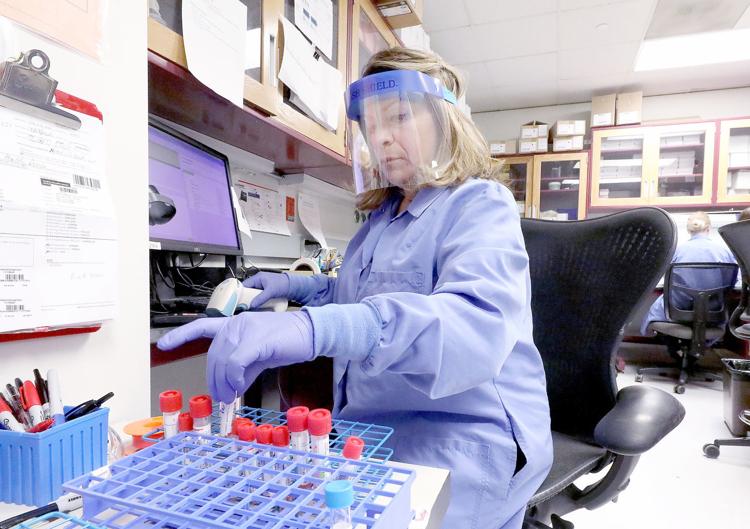 Covid State Parks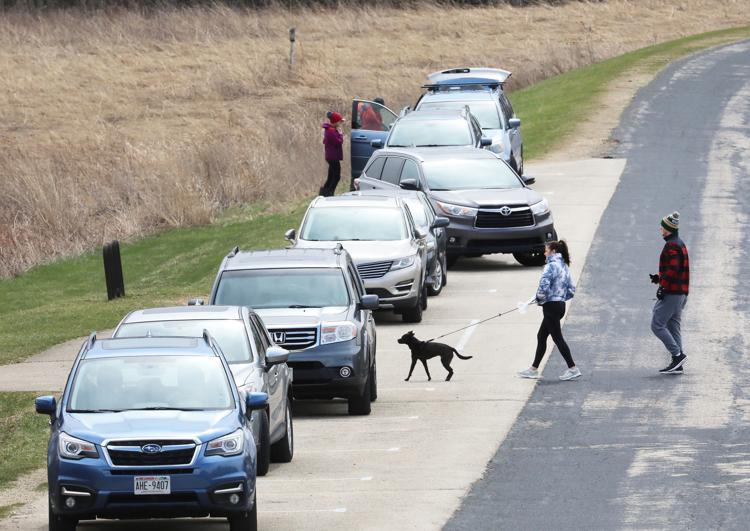 Easter baskets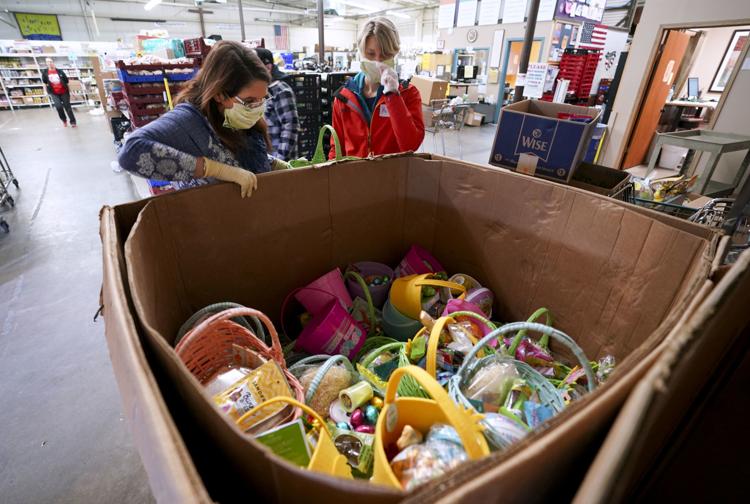 As social distancing progressed into an official order to stay in our homes, Madison has started to look more like an empty shell rather than …
Election Day with COVID-19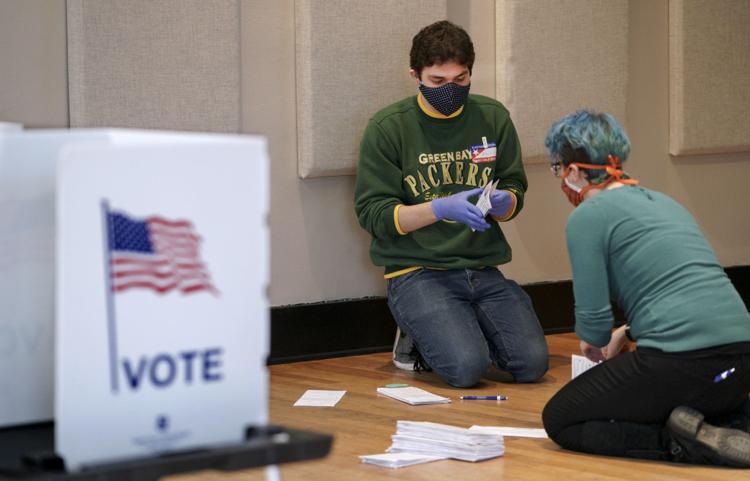 COVID-19 Journaling Project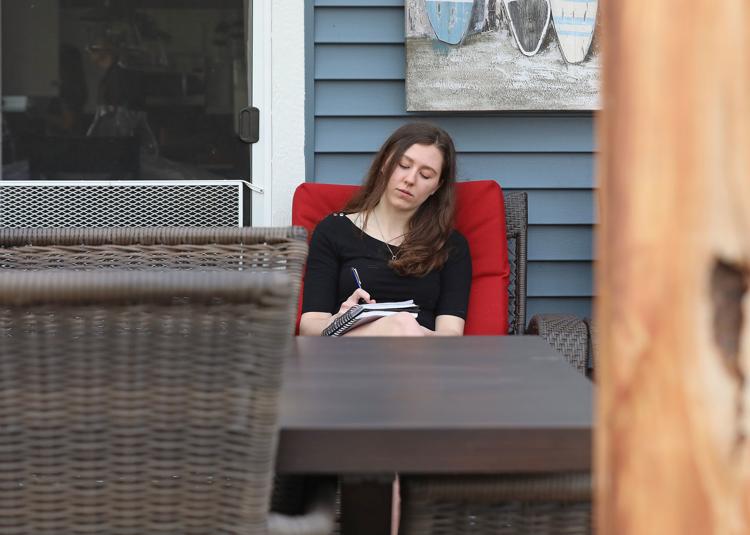 Election Day protest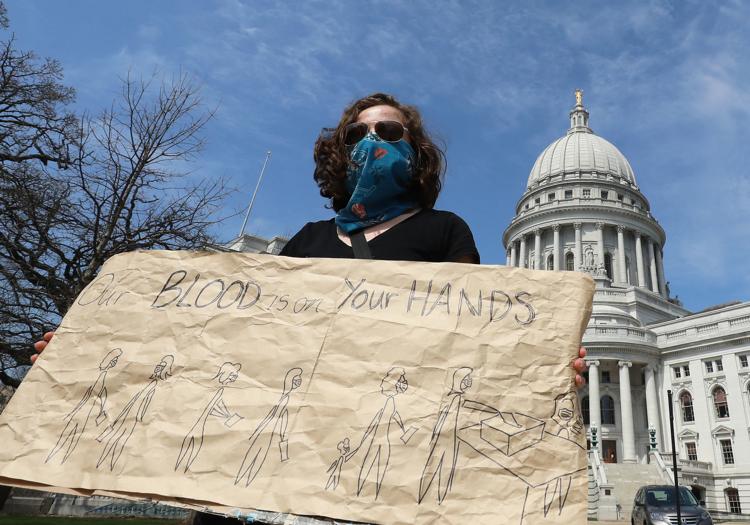 Election Day with COVID-19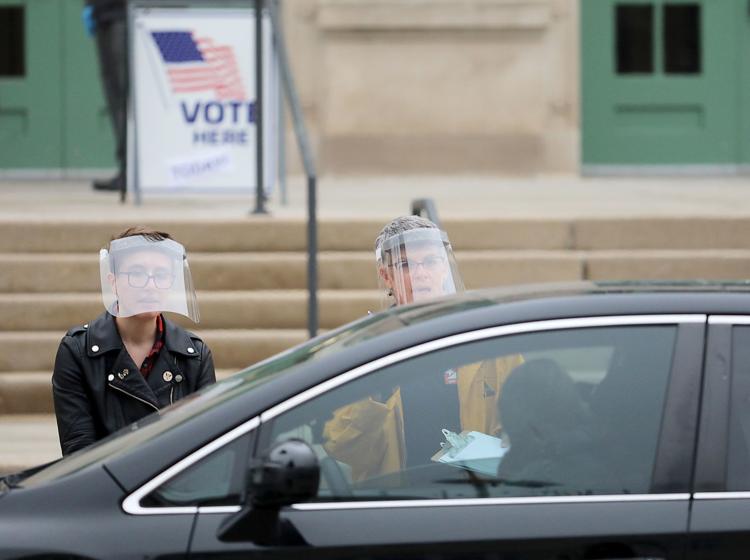 Honoring Essential Workers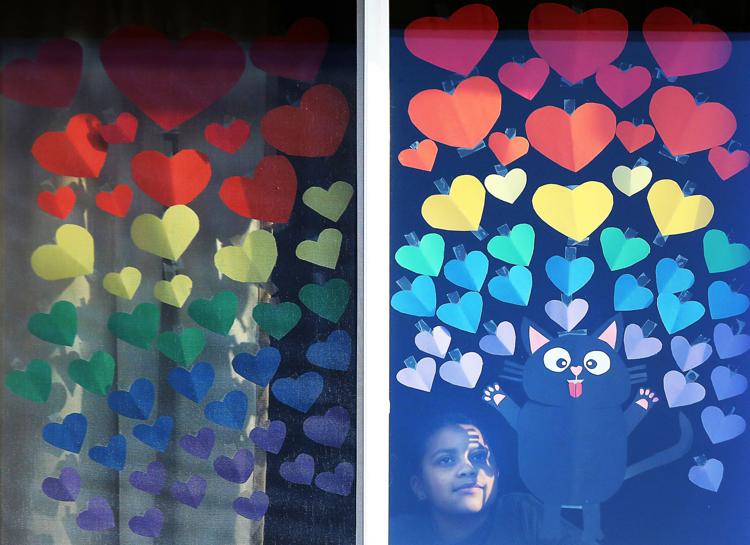 Metro Transit Butler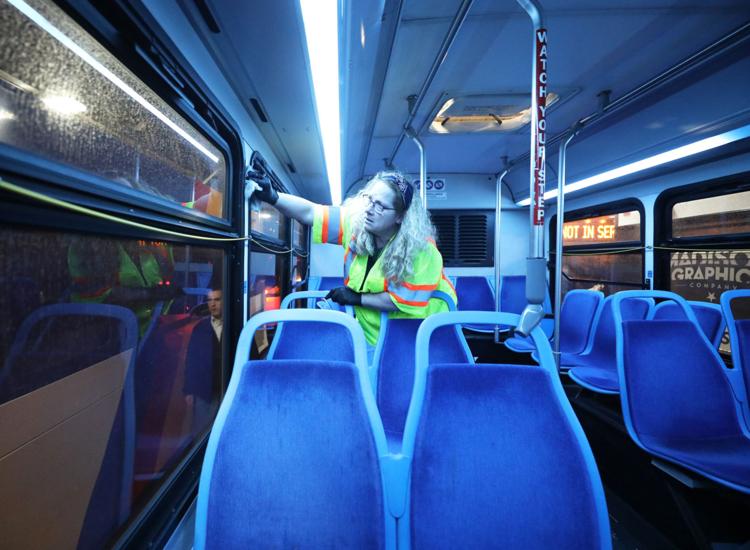 Election set for Tuesday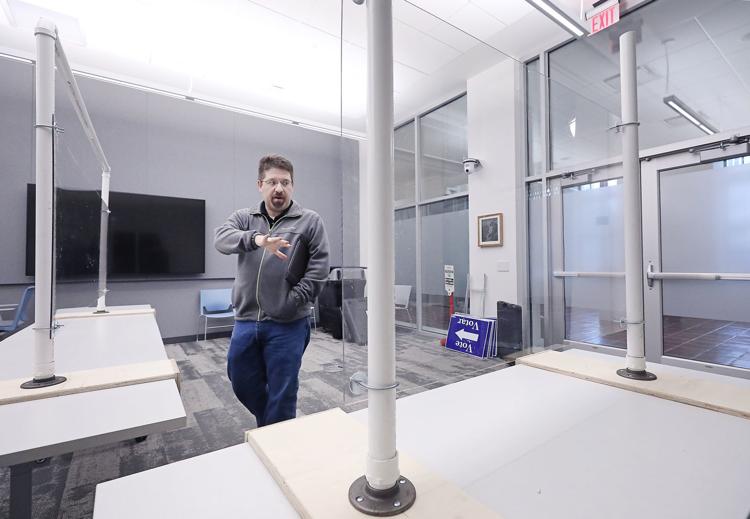 Robots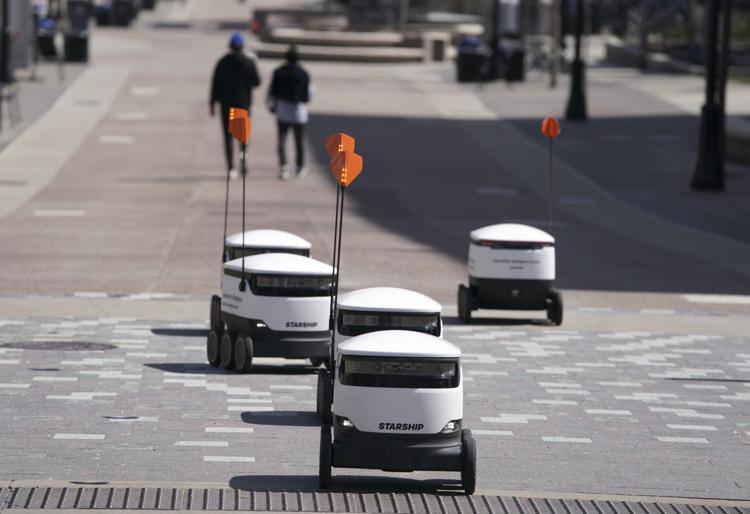 Nolan family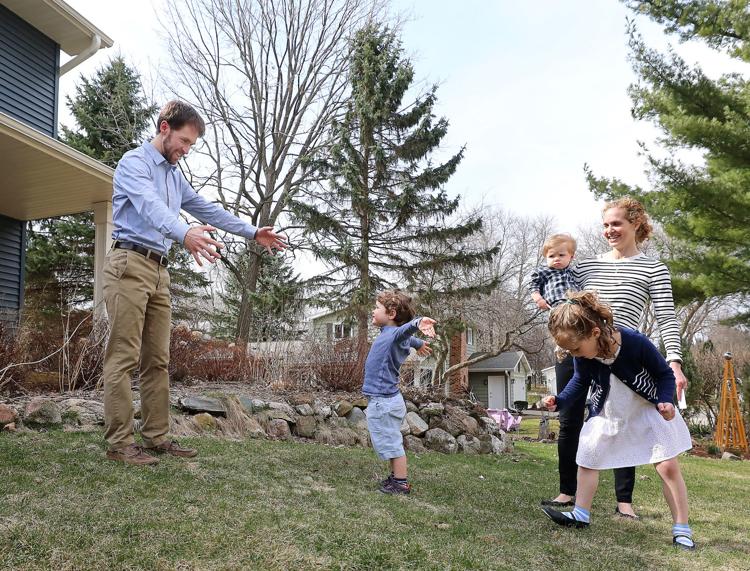 Stressed over closure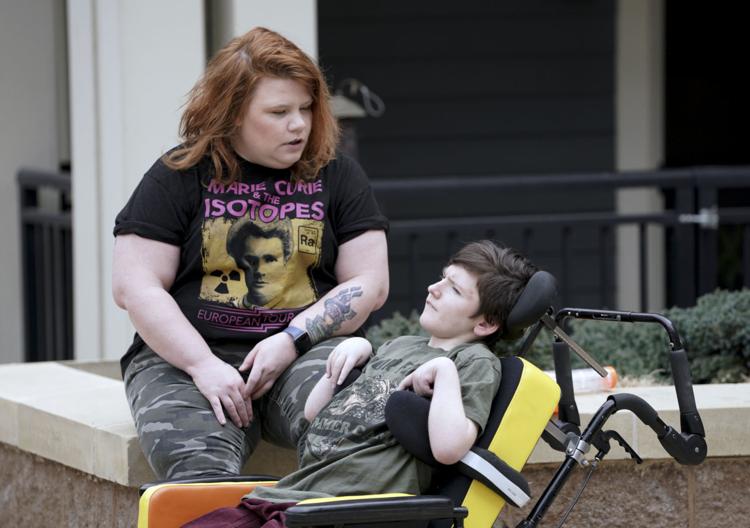 Amy Shircel, former COVID-19 patient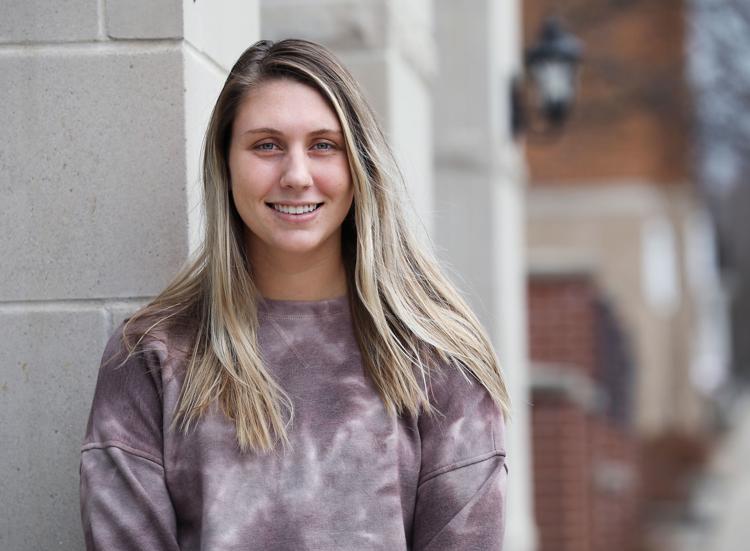 COVID-19 retail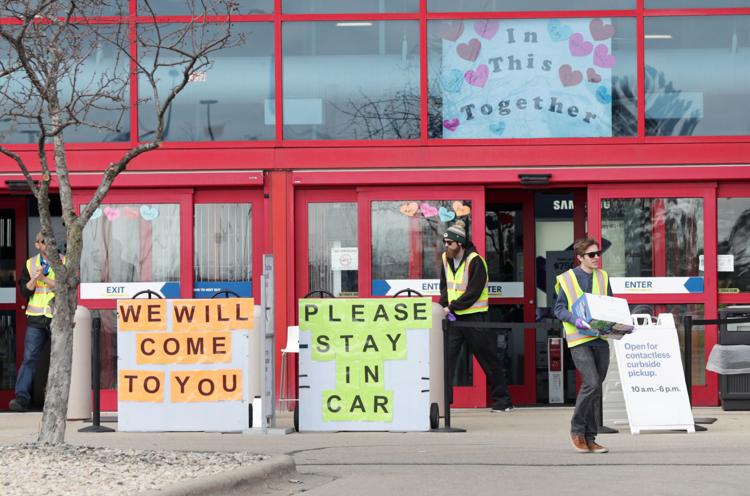 Playground closed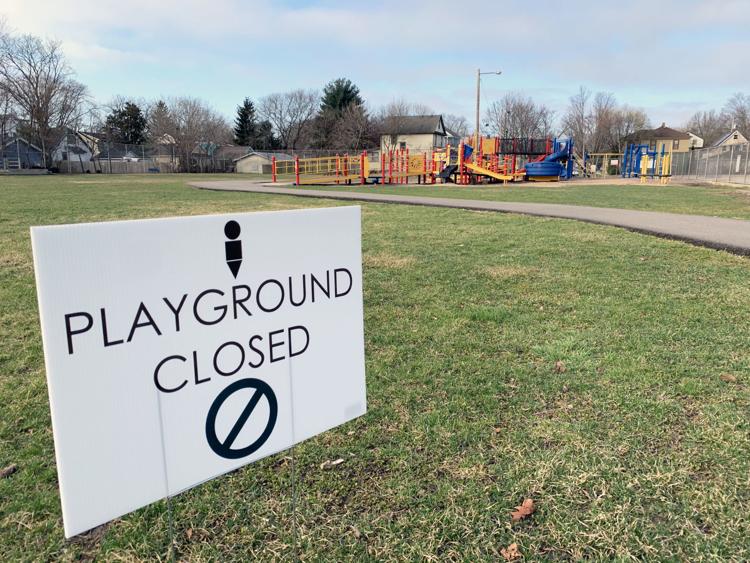 Little Library closed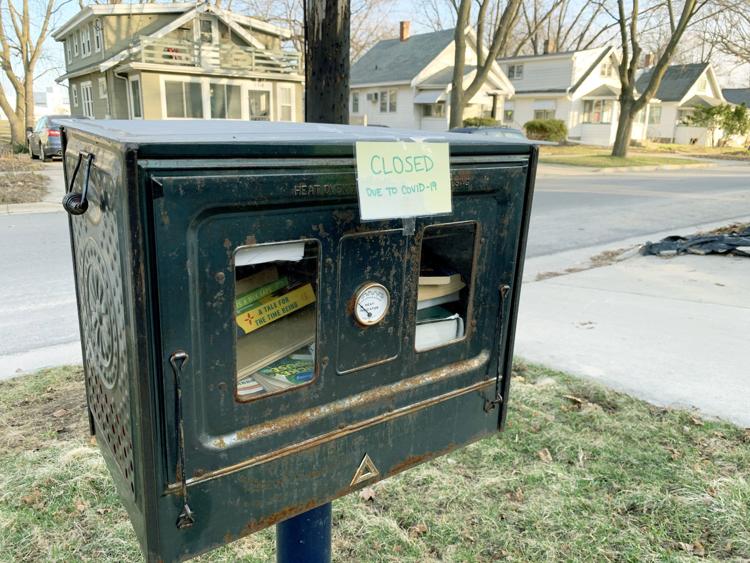 Entryway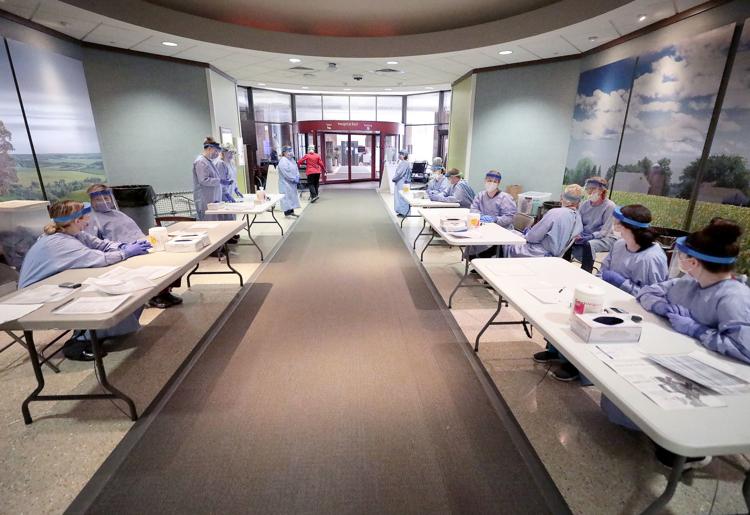 Face shields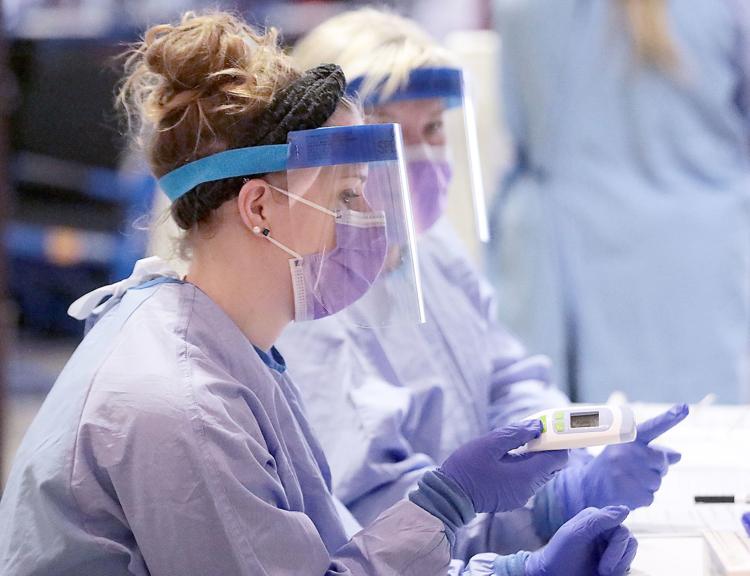 Carwash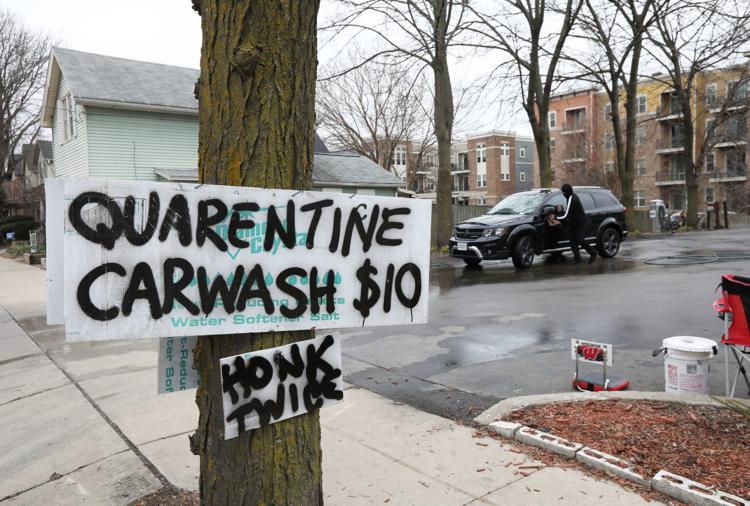 Rent strike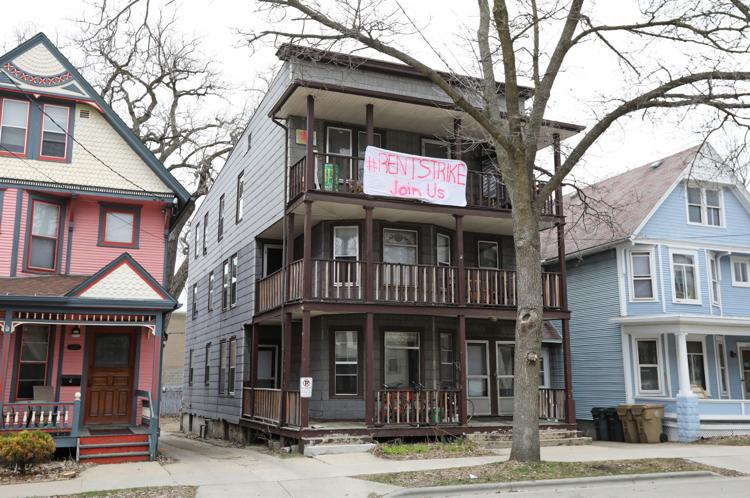 Election COVID-19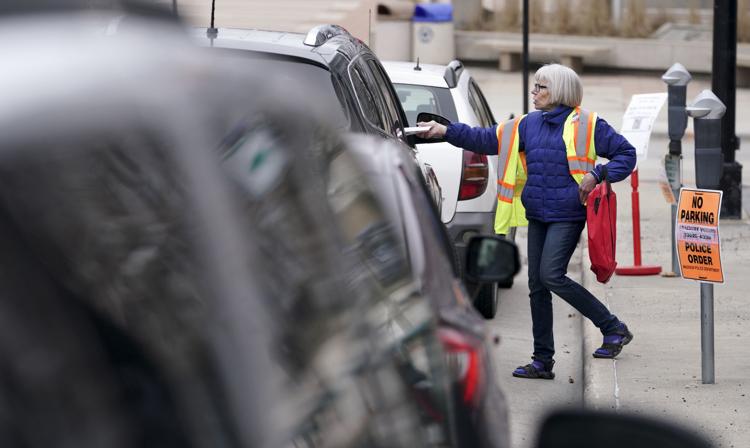 Precious Cargo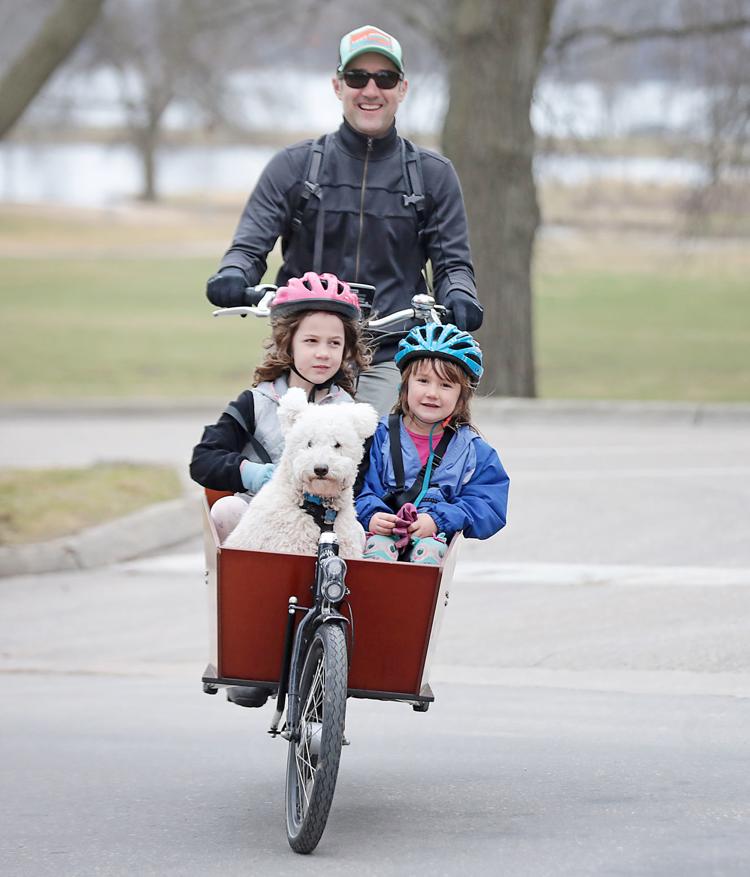 Chad Backes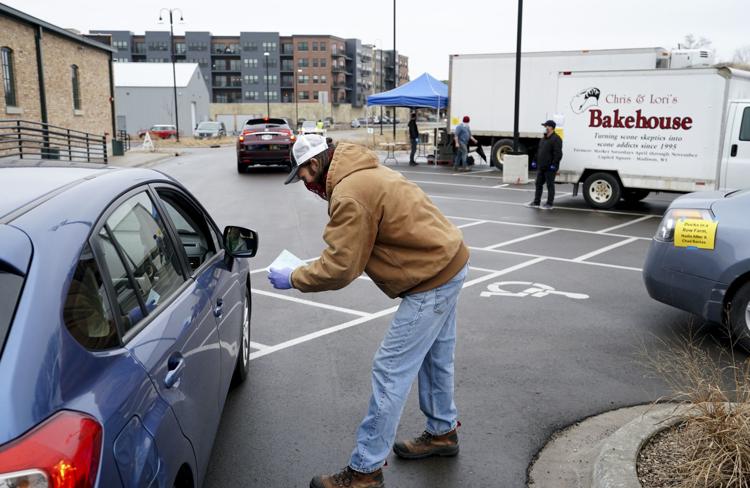 Lori and Chris Robson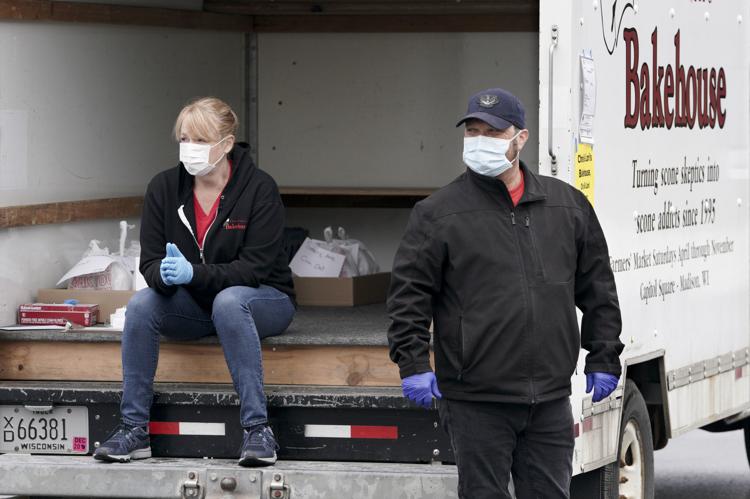 Tourism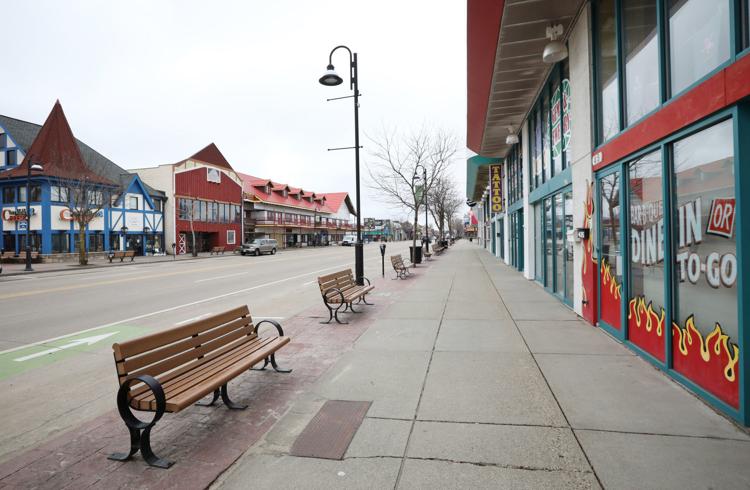 Tourism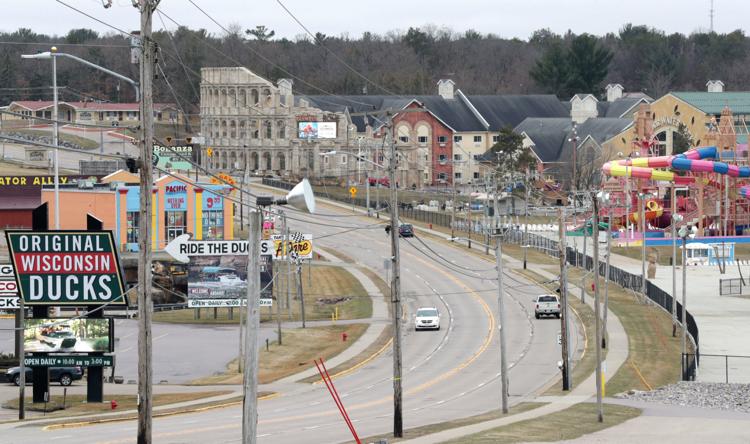 City Church live stream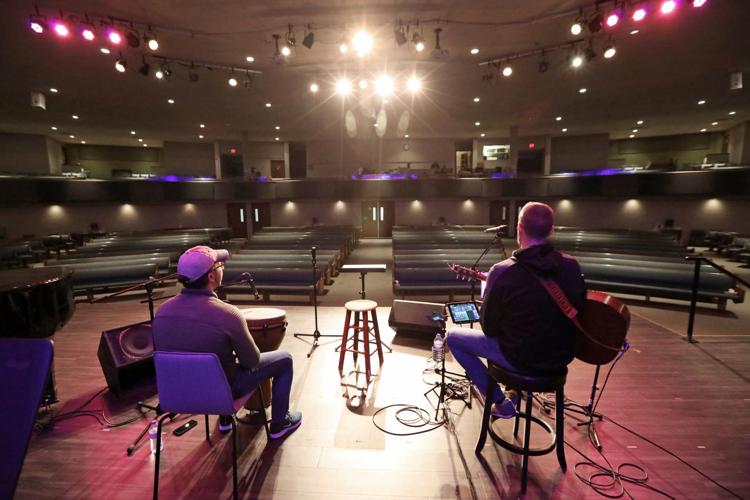 Covid Funerals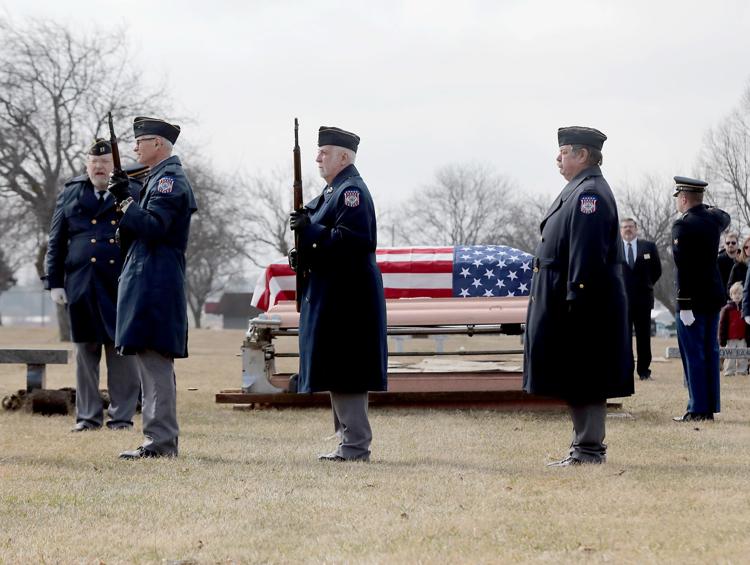 Covid Funerals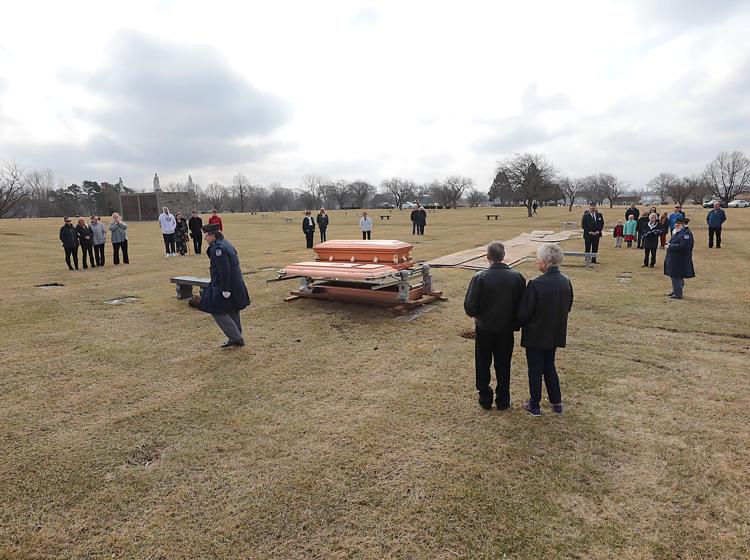 COVID-19 Sewn Masks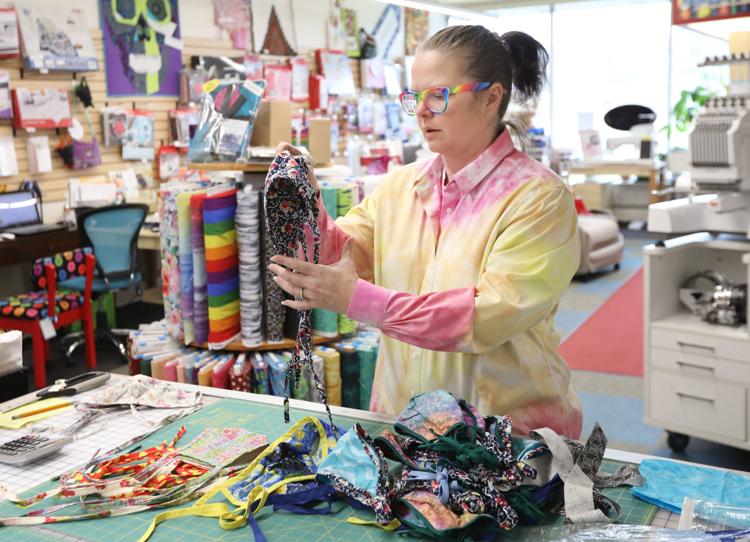 Traffic changes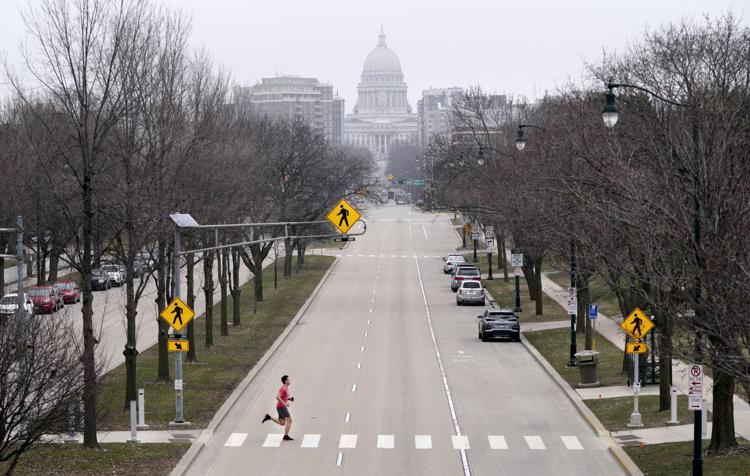 John Hicks getting a meal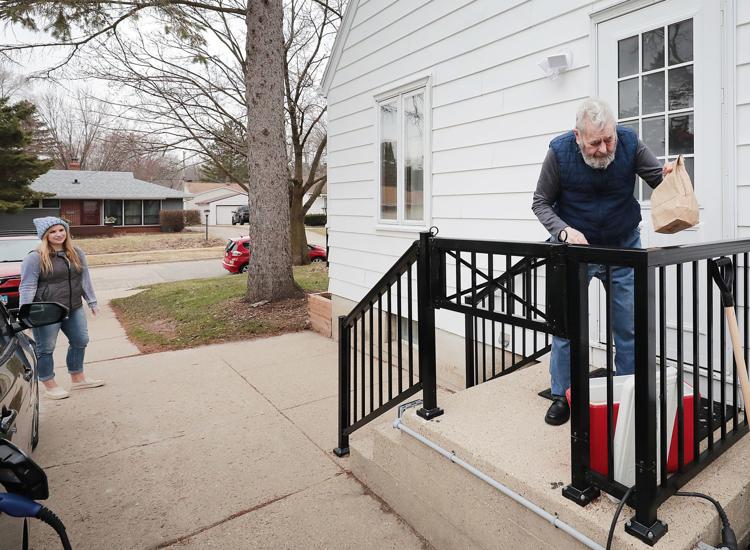 Rachel putting food in cooler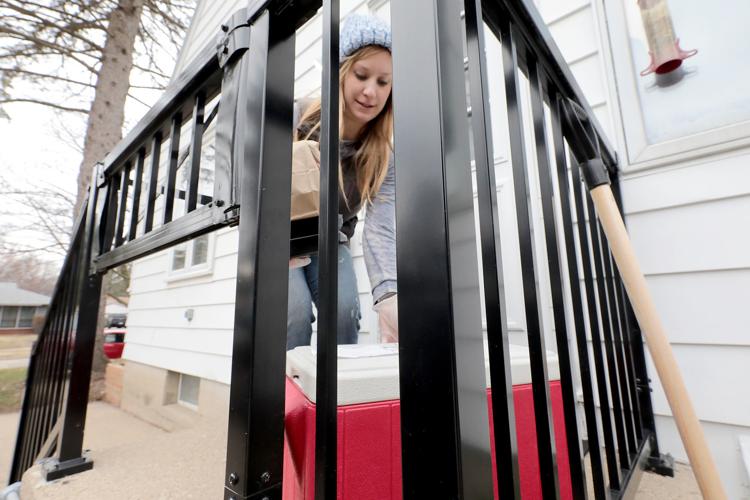 Mock Senate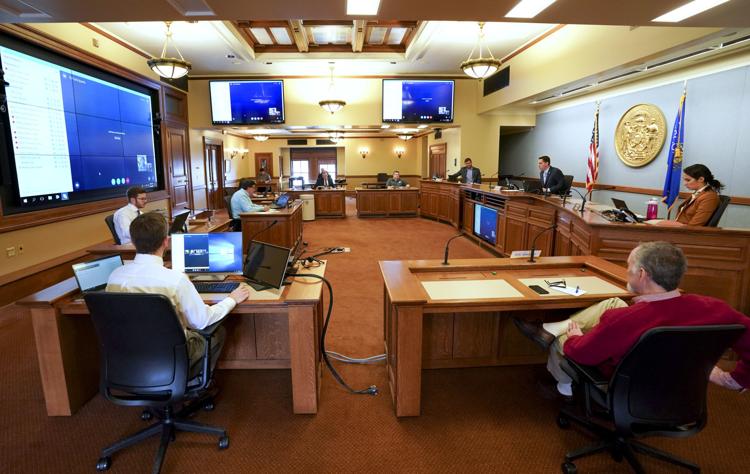 COVID-19 Ventilators 1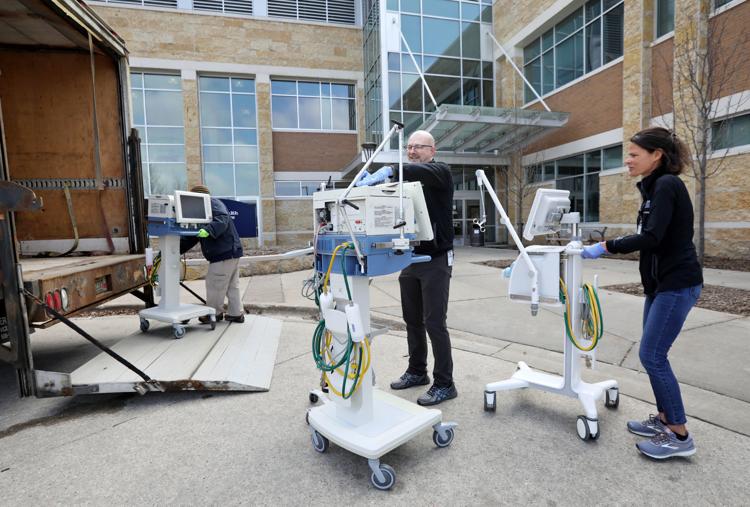 Covid Golf Courses 1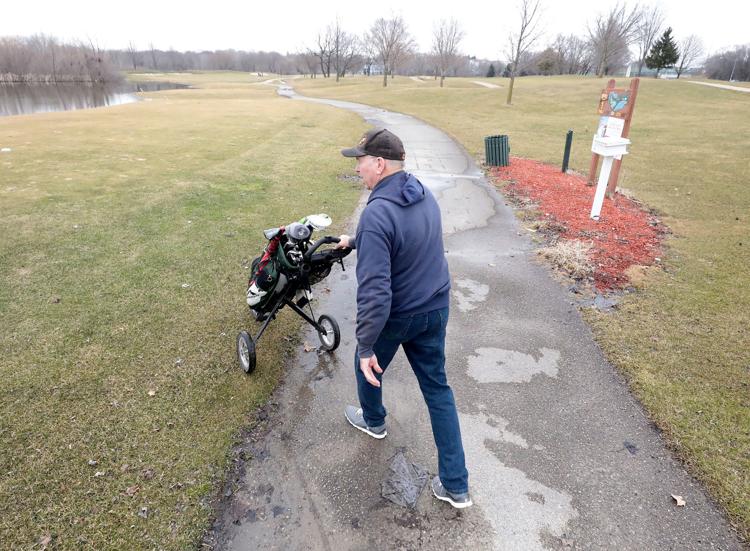 Tony Evers to order nonessential businesses to close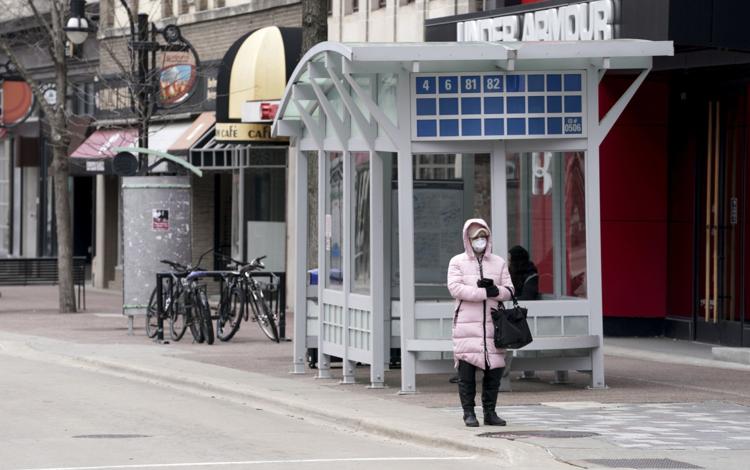 Tony Evers to order businesses to shut down to battle COVID-19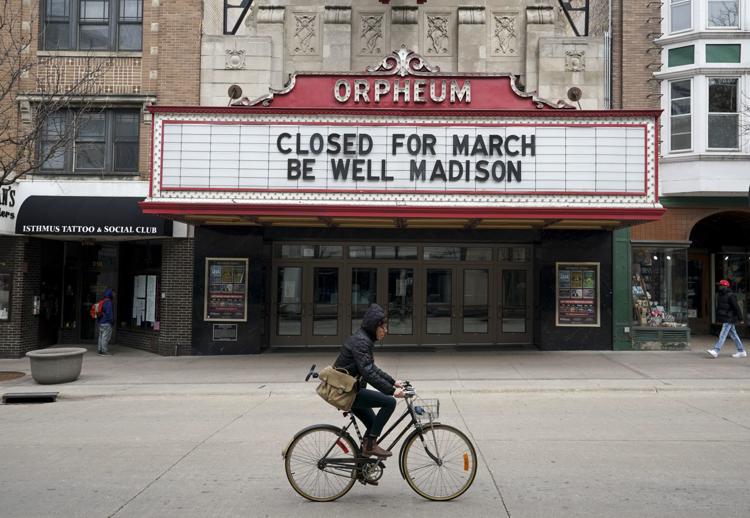 COVID-19-Bars and Restaurants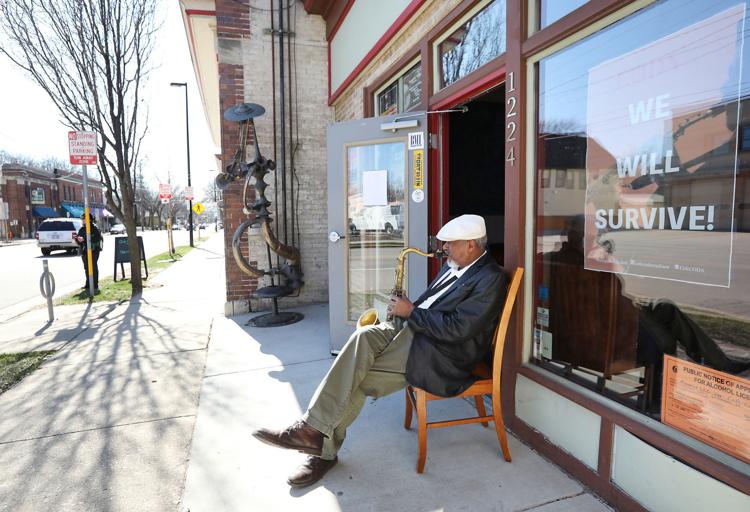 COVID-19 UW Virtual Match Day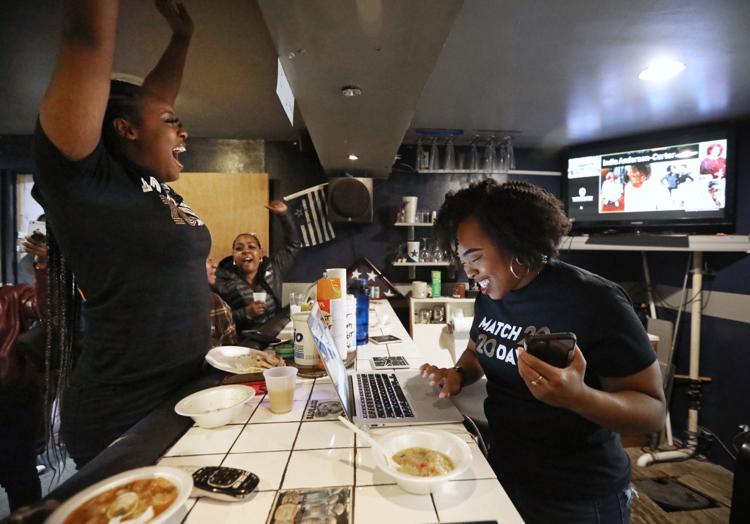 Covid State Street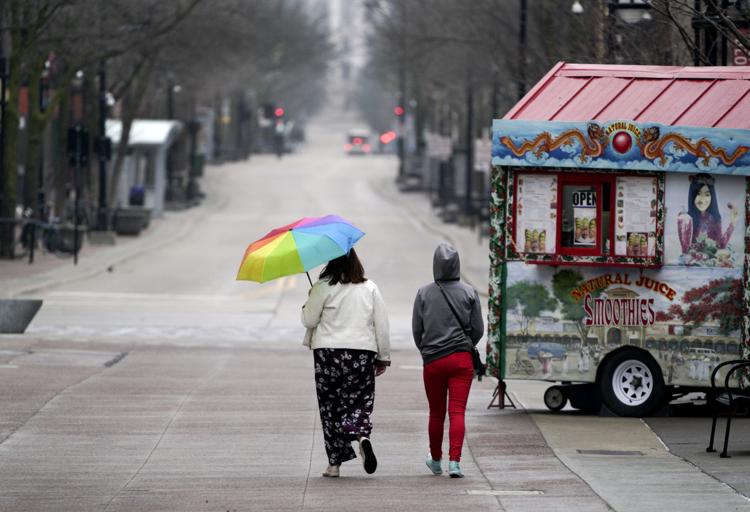 COVID-19 daycare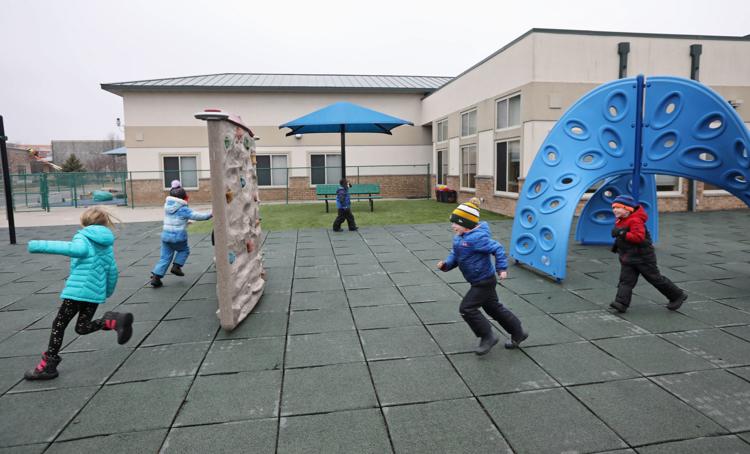 COVID-19 daycare
Barber Sherman Plaza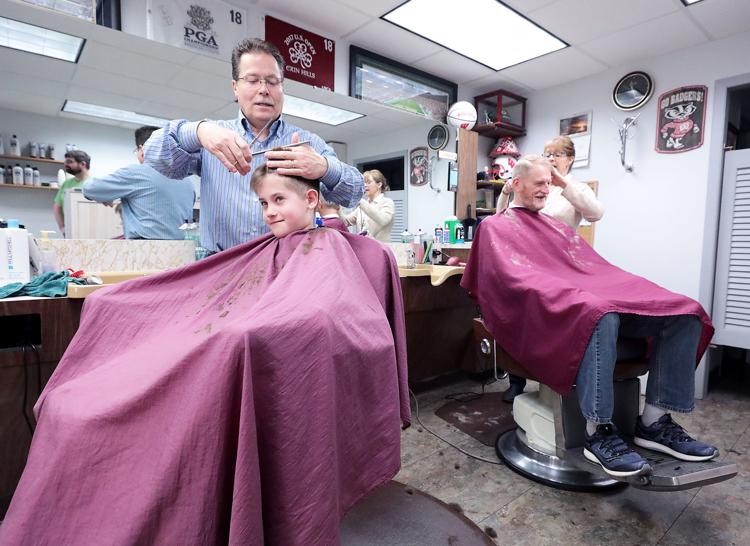 COVID-19 schools
COVID-19 schools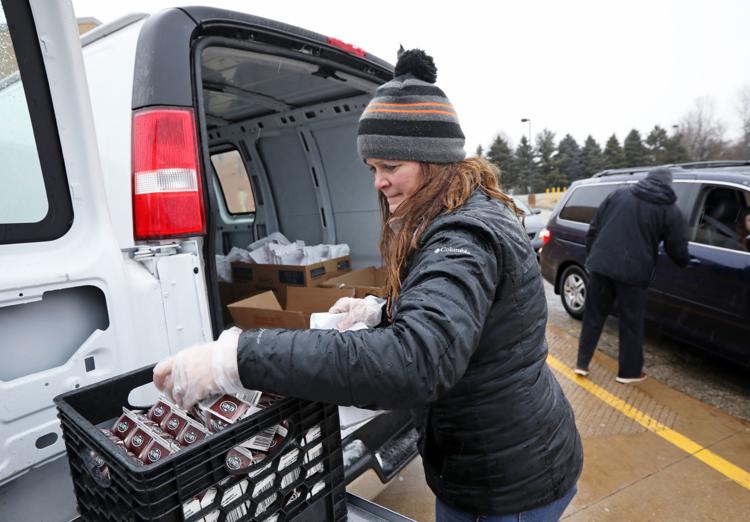 UW Moving to Online Only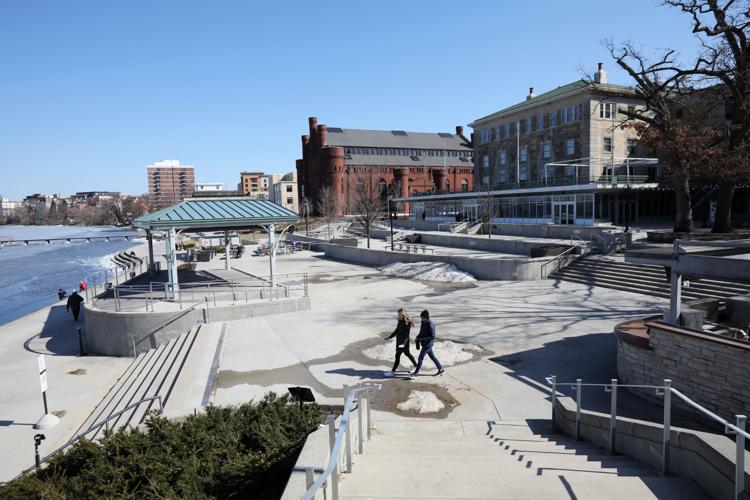 UW Moving to Online Only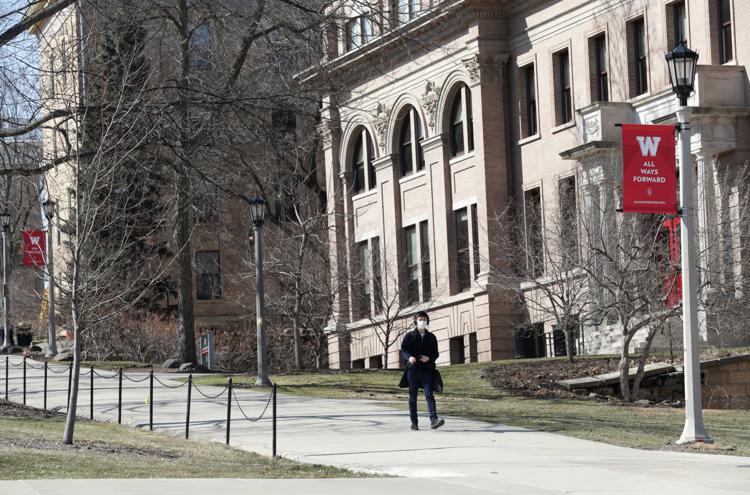 Covid Outdoors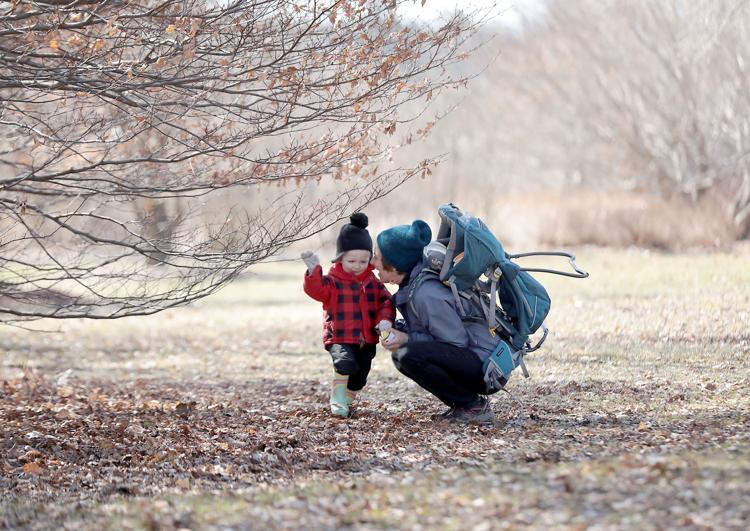 Covid Outdoors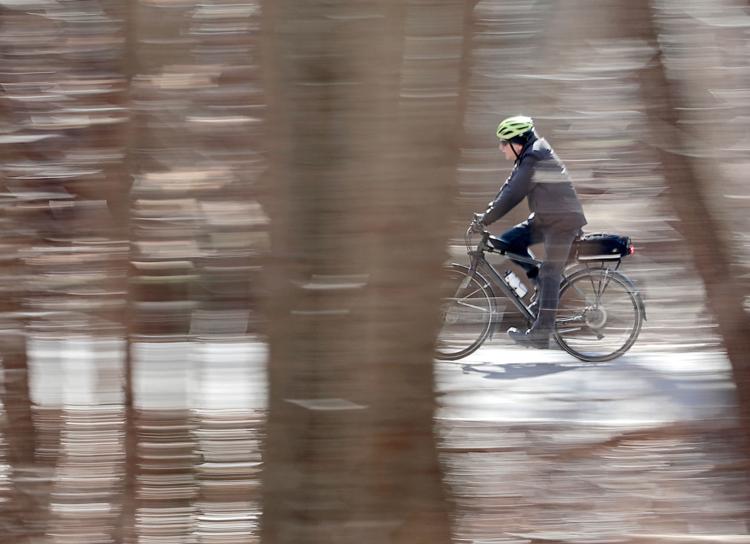 Stocking bags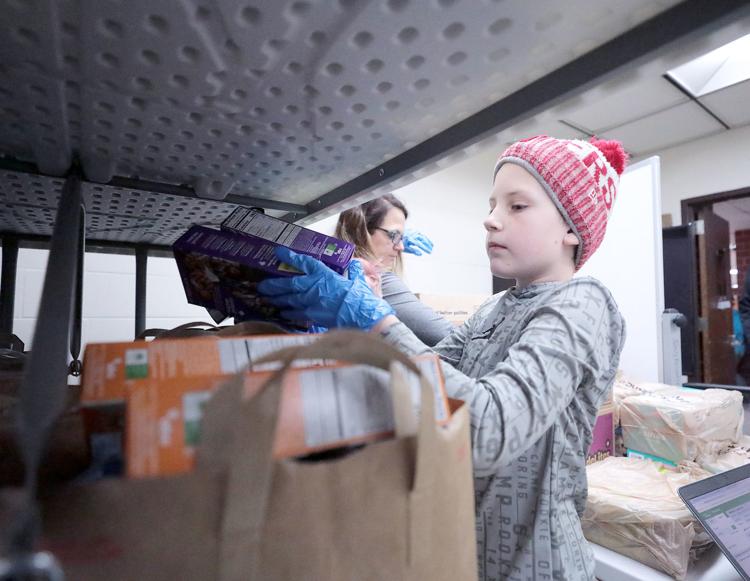 Madison school meals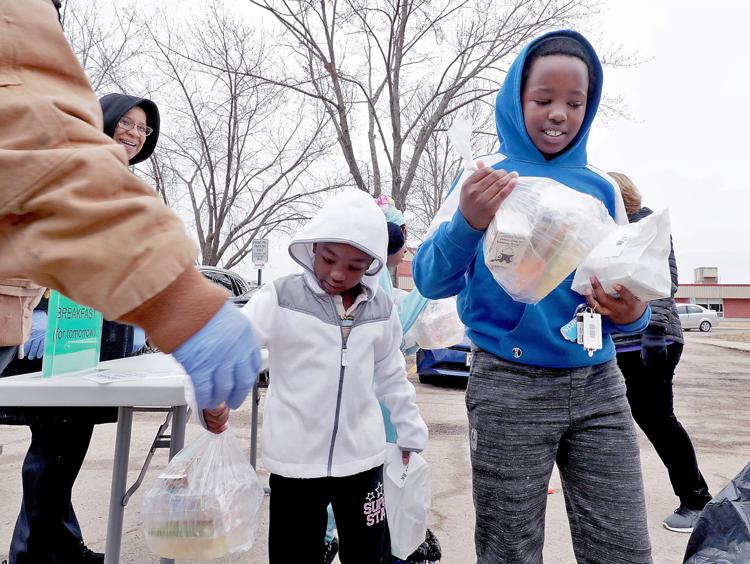 Hawk's Bar & Grill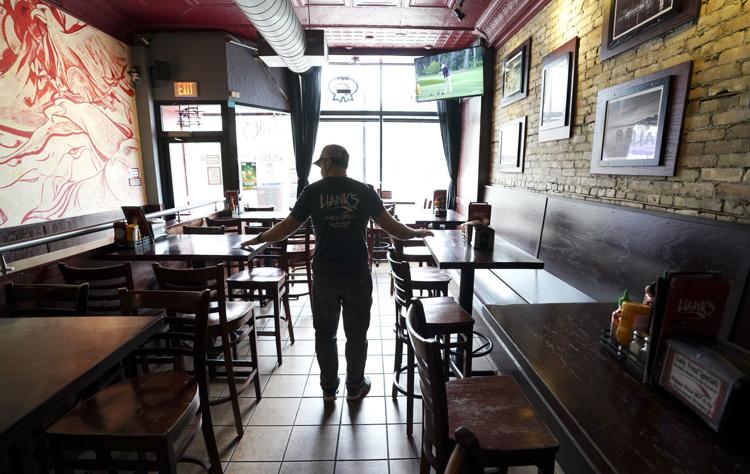 State Street -- Coronavirus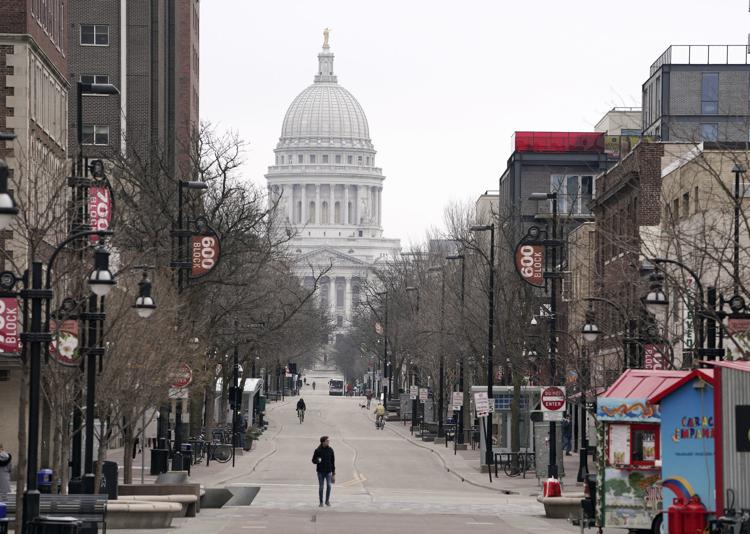 Speaking to changes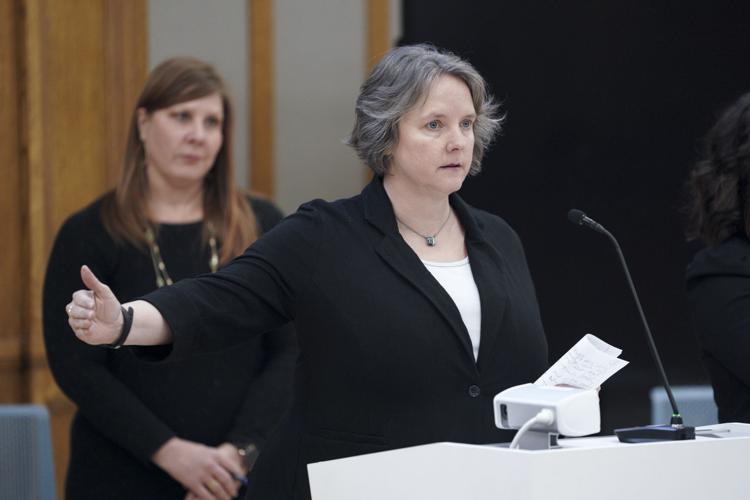 Jenifer Street Market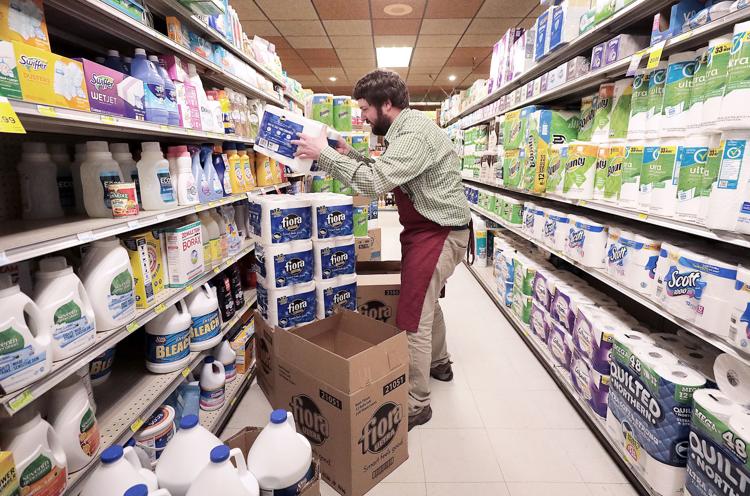 COVID-19 coronavirus UW-Madison campus dorm move-out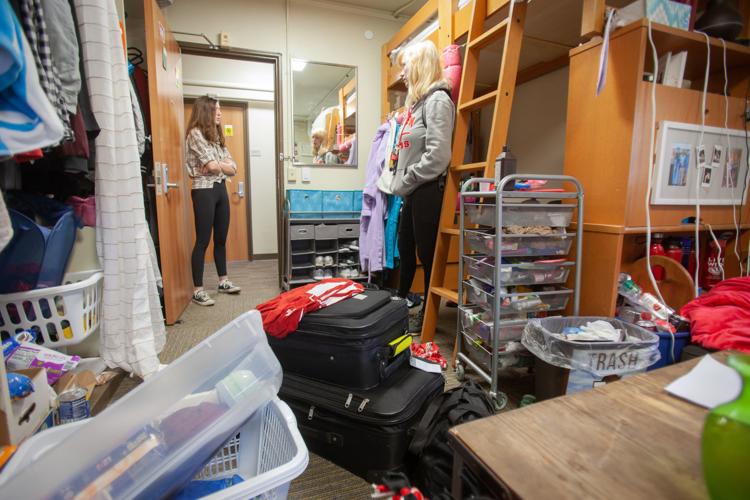 School closure news conference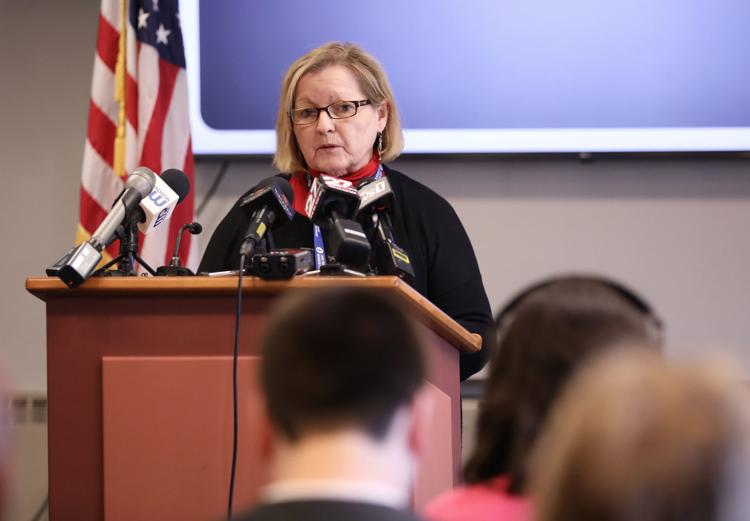 Coronavirus cleaning at UW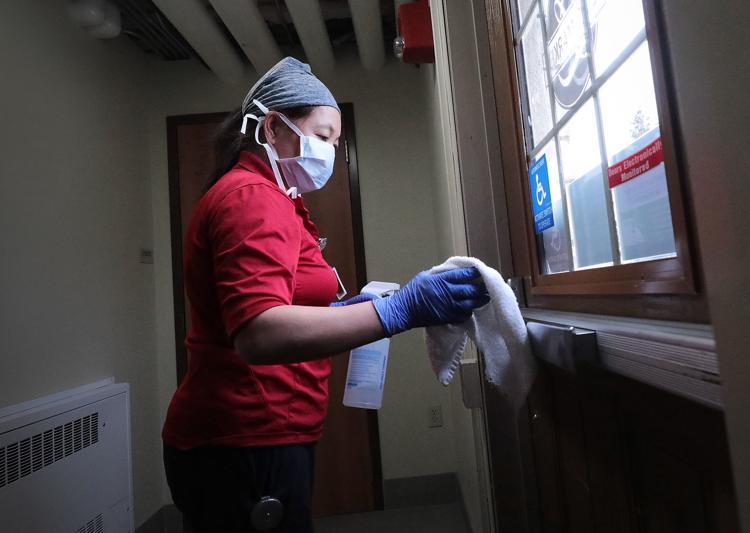 UW Spring Break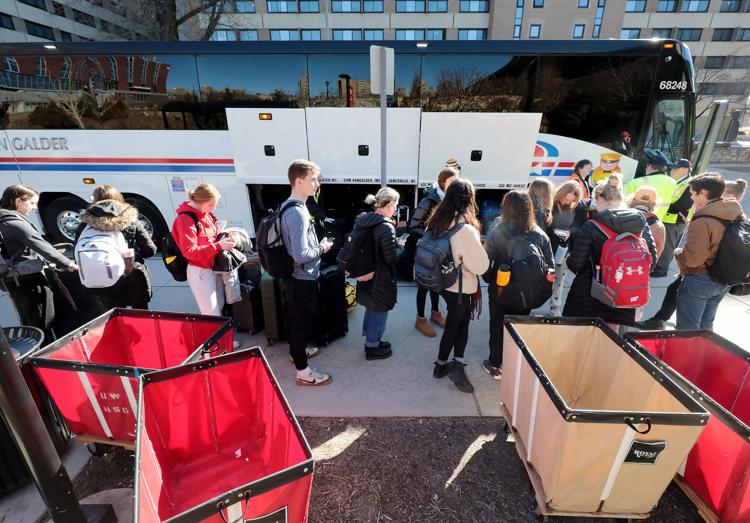 UW COVID-19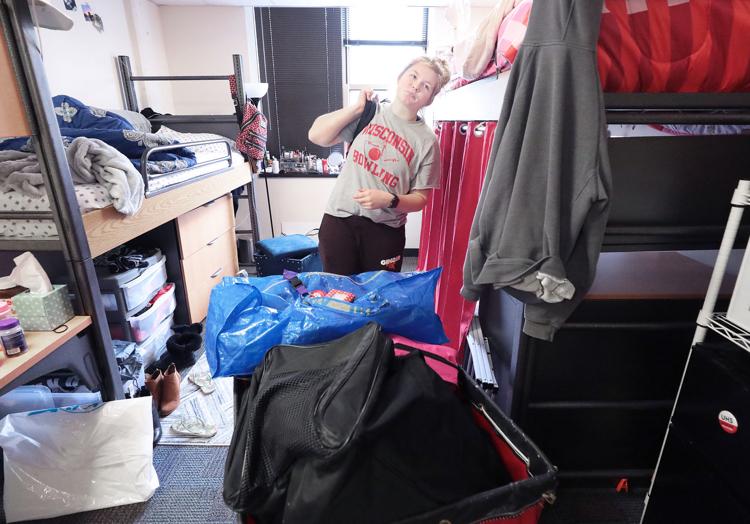 UW COVID-19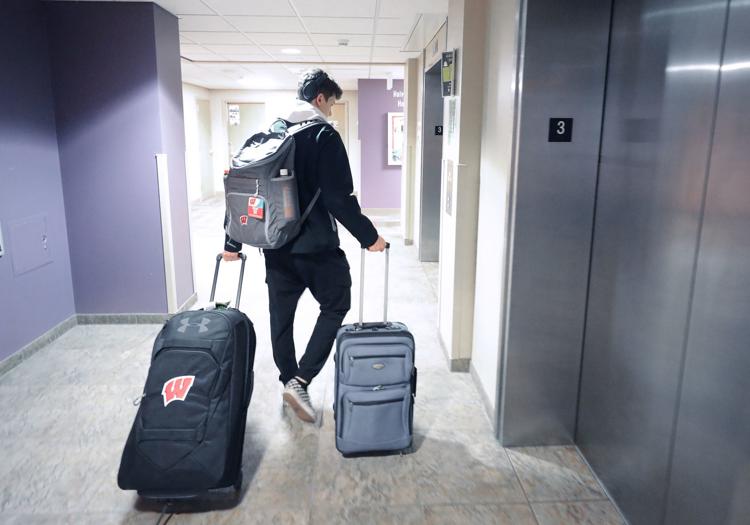 Evers news conference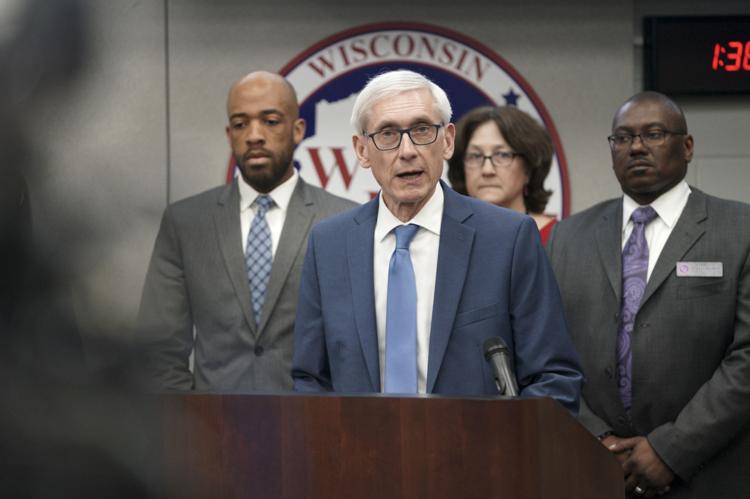 UW Covid-19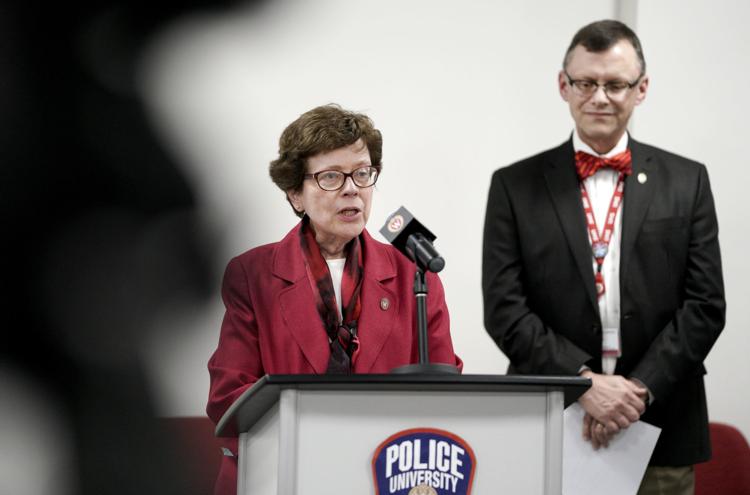 COVID-19 News conference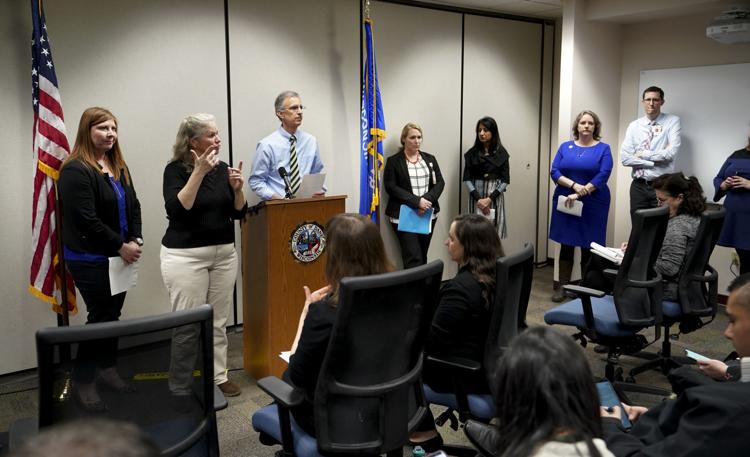 Safdar, Rhodes-Conway and Parisi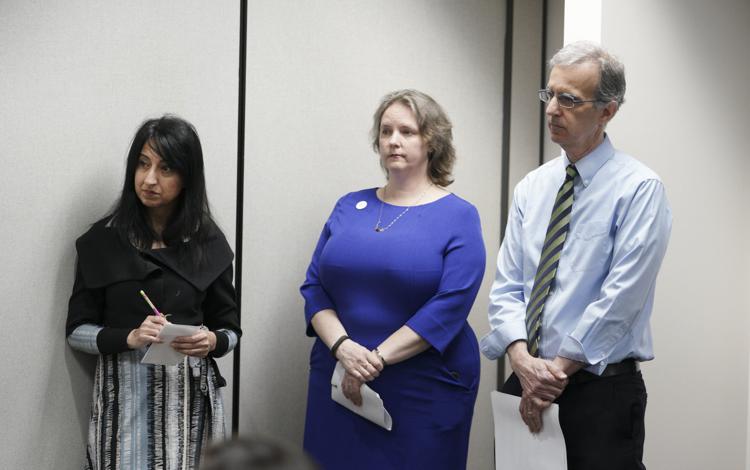 Concerned about COVID-19?
Sign up now to get the most recent coronavirus headlines and other important local and national news sent to your email inbox daily.