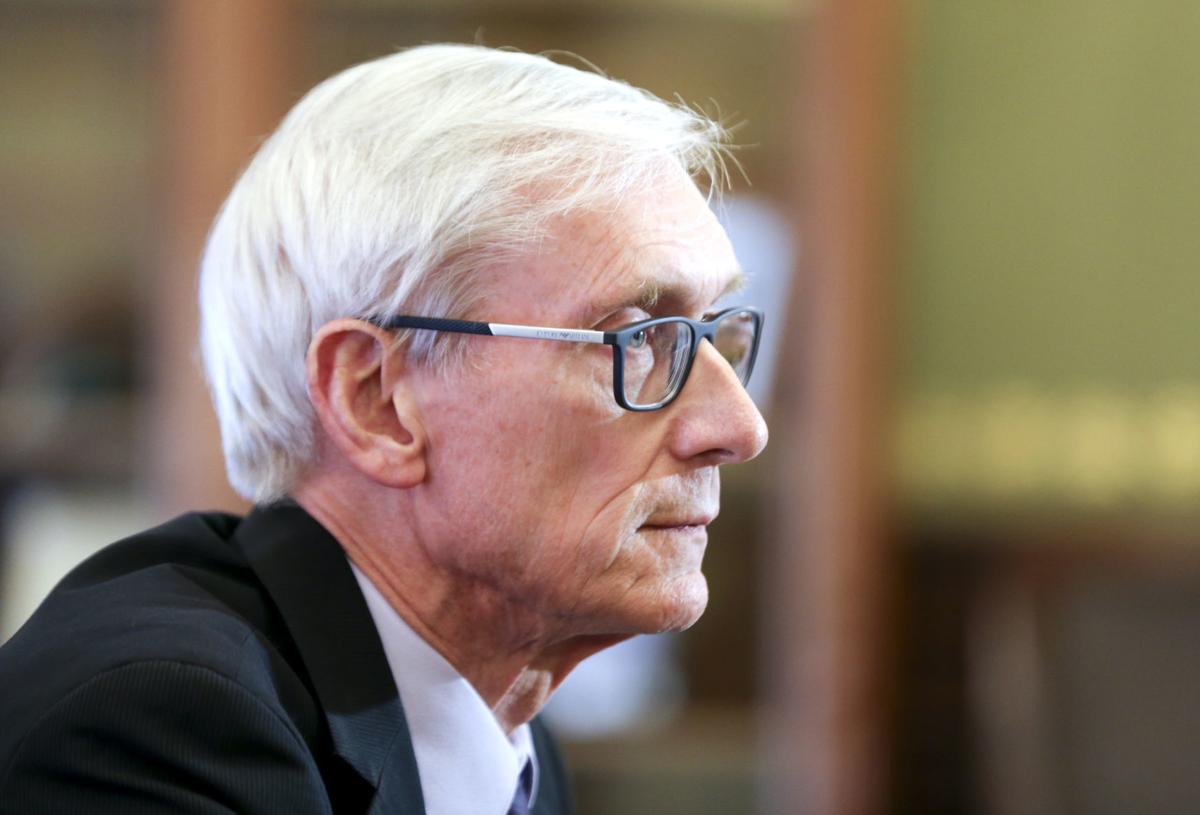 Democratic Gov. Tony Evers said Monday he would move as quickly as possible to make appointments to 82 positions that became vacant after a contentious court ruling last week.
The governor said some of those appointments could include people former Republican Gov. Scott Walker appointed and the Senate confirmed in a December session a Dane County judge deemed illegal. The appointments include those to state councils, boards and other bodies.
The governor's vow comes amid a maelstrom of legal action following a Dane County judge's controversial decision to invalidate a set of laws Republicans passed in December in an extraordinary session of the Legislature the judge ruled was unconstitutional.
Evers rescinded the appointments after Dane County Judge Richard Niess struck down the lame duck laws and vacated the appointments, which include a University of Wisconsin System regent and the chairwoman of the Public Service Commission.
"We're going to fill them as soon as we can," Evers said.
You have free articles remaining.
Evers will need to move quickly. The Wisconsin Court of Appeals is set to rule any day on whether to stop Niess' ruling from taking effect, which could suspend the governor's new authority.
"At the end of the day, that stay I don't believe is going to impact our efforts to fill those positions, but we're not going to delay," Evers added.
Evers said he may end up re-appointing many of the people who filled the positions prior to Niess' ruling, adding that many roles are nonpartisan.
The governor's move to vacate the appointments received push-back from Senate Majority Leader Scott Fitzgerald, R-Juneau, who maintained they were nominated and confirmed legally.
"If the governor plans to re-appoint these positions, then why the rush to vacate all of the appointments late on a Friday night?" Fitzgerald said in a statement Monday. "His actions created instability and chaos across committees handling all sorts of issues important to Wisconsin — from massive new utility projects to the Domestic Abuse Advisory Council."
Evers removed eight of the 13 appointments to the Advisory Council to the disappointment of Sen. Andre Jacque, R-De Pere. The council advises the Department of Children and Families and the Legislature on domestic abuse funding and policy issues.
Judge Niess' ruling gives Evers the authority to appoint a new CEO to lead the Wisconsin Economic Development Corp., but Evers said he won't do that for now.