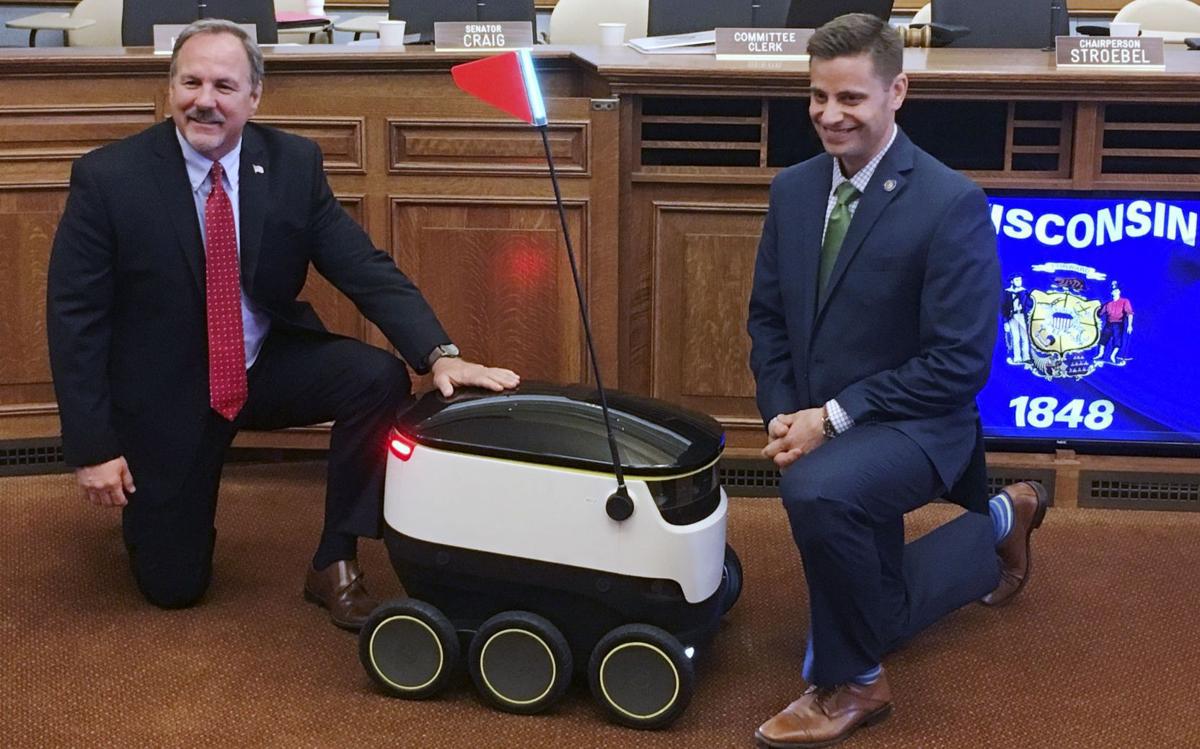 Gov. Scott Walker signed 10 bills into law Wednesday, including measures that allow delivery robots on sidewalks and end work permits for 16- and 17-year-olds.
Two of the bills drew opposition from Democrats, including one that eliminates the phrase "child labor" from statutes and replaces it with "the employment of minors." The law turns back a century-old requirement that teenagers obtain a parent's signature and permit in order to work.
You have free articles remaining.
Republicans said the bill is a barrier to employment for some low-income youth and a needless government intrusion. Democrats and labor unions said it prevents parents from being able to control the work/school balance for their children. More than 70,000 permits were issued to 16- and 17-year-olds last year.
The other bill that drew objections clarified a recently updated definition of restaurants so that venues such as brewpubs, movie theaters, concession stands and painting studios could qualify for a liquor license.
Among the eight bills that passed the Assembly and Senate without opposition is one requiring personal delivery devices to follow pedestrian rules. Such robots must be equipped with a brake system and a plate or marker identifying the name and contact information of its operator. They can now legally use crosswalks unless prohibited by local ordinance.