Nov. 2, 2010: Milwaukee County Executive Scott Walker defeats Milwaukee Mayor Tom Barrett to become Wisconsin Governor. The next day he unveils his mantra: "Wisconsin is open for business."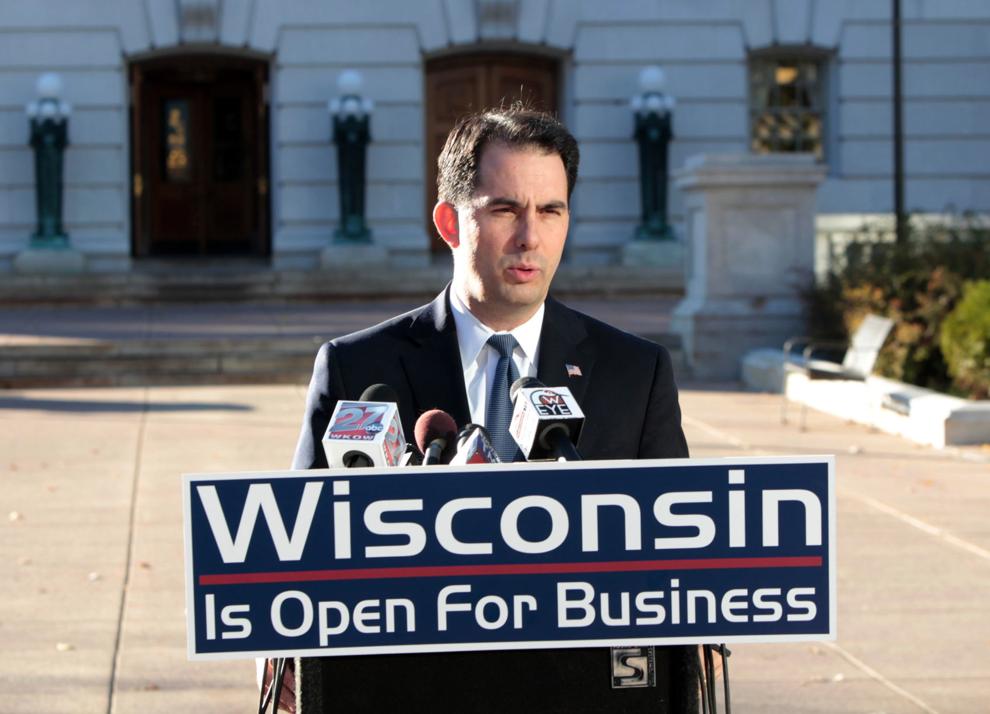 Jan. 3, 2011: Moments after being sworn in, Walker proposes bill to scuttle the state Commerce Department and replace it with a public-private corporation, the Wisconsin Economic Development Corp.
Feb. 11, 2011: A month into his first term, Walker introduces a "budget repair bill" that includes increases in public workers' benefit costs and sweeping changes to collective bargaining rights for their labor unions.
Feb. 14, 2011: Hundreds of chanting protesters fill the Capitol with what would turn out to be weeks of around-the-clock protests, that peaked with a crowd of nearly 100,000.
March 11, 2011: Walker signs the collective bargaining changes into law, known as Act 10.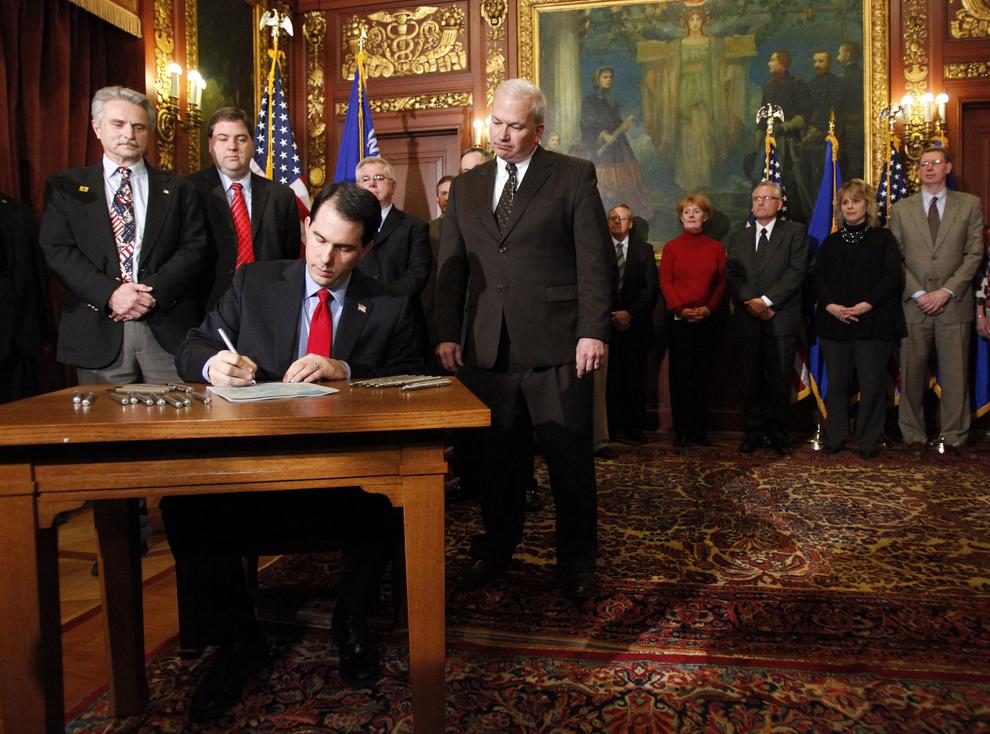 June 26, 2011: Signs his first budget, which cuts more than $1 billion from public schools and the UW System while gradually almost eliminating income taxes for manufacturers and farmers.
Sept. 14, 2011: The home of a former top aide to Walker is searched as part of a secret John Doe investigation.
November 2011: Campaign to recall Walker begins, ultimately collecting more than 900,000 signatures.
June 5, 2012: Walker survives the recall election, defeating Barrett again.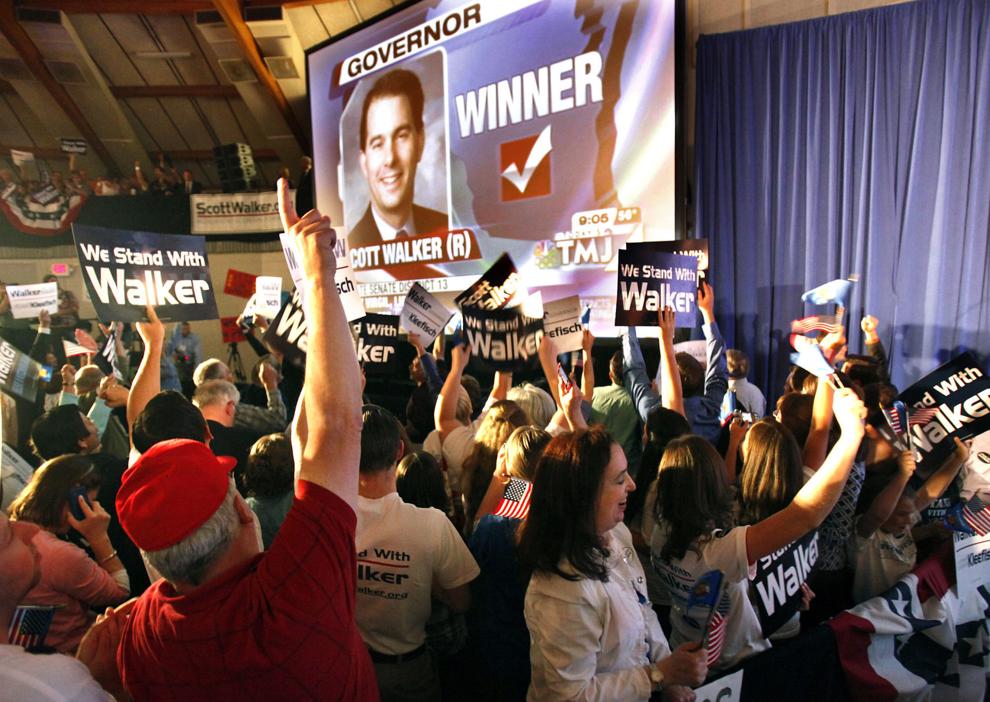 November 2012: Two former Walker aides plead guilty in the John Doe inquiry.
March 2013: The Milwaukee County DA's office wraps up its secret three-year John Doe investigation that ensnared six former aides and associates of Walker.
June 30, 2013: Walker signs second budget, cutting income and other taxes by nearly $1 billion.
July 5, 2013: Signs abortion bill requiring women to undergo ultrasounds, and changes rules for doctors.
Oct. 21, 2013: A second secret John Doe investigation, launched in February 2012, and looking into possible campaign violations related to Walker's recall election, is revealed.
Nov. 19, 2013: Walker's book, "Unintimidated: A Governor's Story and a Nation's Challenge," hits the shelves, signaling his rising national profile and a possible presidential run.
Nov. 4, 2014: Walker is elected to a second term, defeating Madison School Board member Mary Burke. Within weeks, Politico reports Walker is "taking active steps toward a presidential campaign.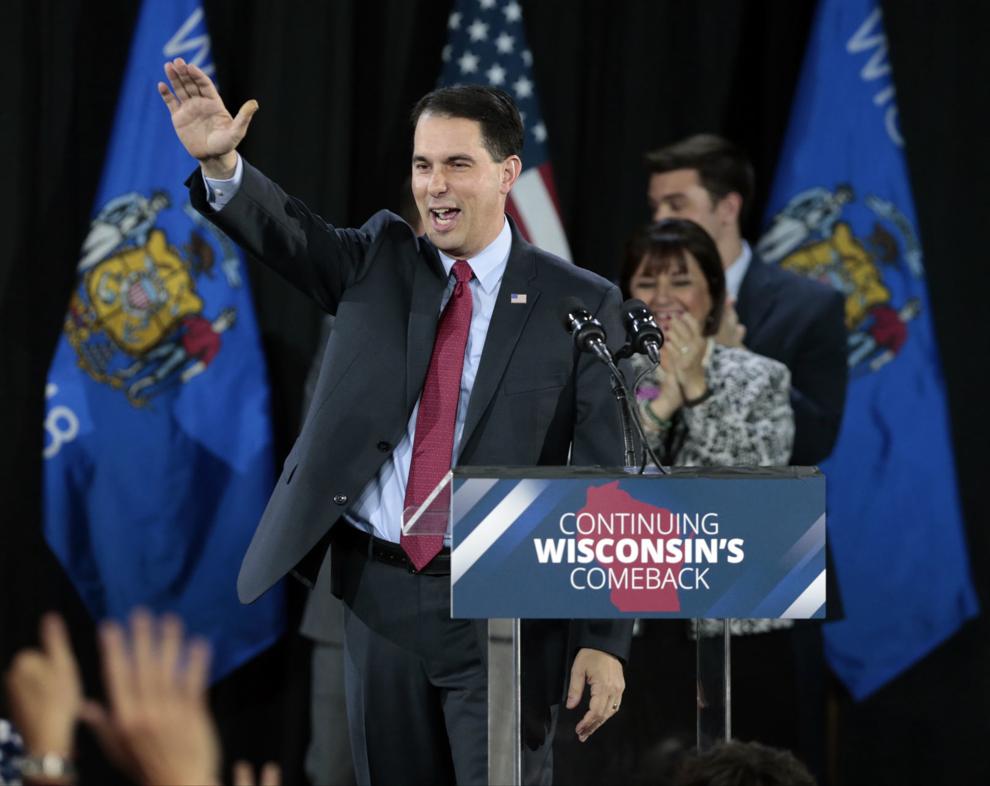 February 2015: Walker hits his presidential national polling high-water mark, topping out at 25 percent of Republican voters.
Feb. 5, 2015: Facing a massive backlash, Walker retreats from a proposal to wipe out language at the foundation of the Wisconsin Idea.
March 9, 2015: Signs bill making Wisconsin a right-to-work state after repeatedly saying it was not a priority.
May 15, 2015: Scraps WEDC loan program days before Wisconsin State Journal investigation reveals top aides pushed for a loan to a struggling company that was never repaid.
July 13, 2015: After months of testing the waters in key primary states, officially launches his campaign in Waukesha County.
July 20, 2015: Signs legislation banning abortions in Wisconsin after 20 weeks of pregnancy.
August-September 2015: His presidential poll numbers begin irreversible slide as he stumbles on presidential debate stage and an expensive campaign drains his campaign coffers.
Sept. 21, 2015: Walker drops out of presidential race.
October 2015: Walker's approval level in Wisconsin hits a new low of 37 percent.
Oct. 9, 2015: Walker names Judge Rebecca Bradley to the Wisconsin Supreme Court following the death of Justice N. Patrick Crooks.
Dec. 5, 2015: Investigators descend on the Lincoln Hills and Copper Lake juvenile prisons near Irma as part of a probe into abuse allegations that were first reported to Walker's office years earlier.
Dec. 16, 2015: Walker signs bill to end the Government Accountability Board, which had been investigating his recall campaign in conjunction with a secret John Doe investigation, until the Wisconsin Supreme Court shut it down.
Feb. 12, 2016: Signs bill overhauling the state's century-old civil service system.
July 22, 2016: Appoints Waukesha lawyer Daniel Kelly to replace retiring Justice David Prosser.
Sept. 14, 2016: Leaked records from the halted John Doe investigation show how Walker raised millions for a conservative group during recall elections.
Sept. 21, 2017: Walker signs budget that increases K-12 funding and freezes university system tuition.
Nov. 5, 2017: Launches bid for a third term.
Nov. 10, 2017: Signs the $3 billion Foxconn incentives contract.
Dec. 11, 2017: Signs a bill lifting Wisconsin's 20-year moratorium on gold and silver mining over concerns about the environmental impact.
Jan. 17: Walker tweets alarm over Democratic win in Wisconsin Senate district race.
Feb. 26: A Democratic group sues Walker ultimately forcing him to call special elections to fill legislative vacancies.
March 30: Walker signs bill to close the troubled youth prison at Lincoln Hills.
April 11: Signs bill restricting access to abortion for public employees, and nine bills that limit the state's welfare programs, including a work requirement for parents on food stamps.
June 28: President Trump joins Walker at groundbreaking for Foxconn facility in Racine County.
Oct. 18: Three ex-cabinet secretaries attack Walker's management of state affairs and endorse his opponent in upcoming election.
Nov. 6: In a stunning upset, Walker loses his bid for a third term to State Superintendent Tony Evers.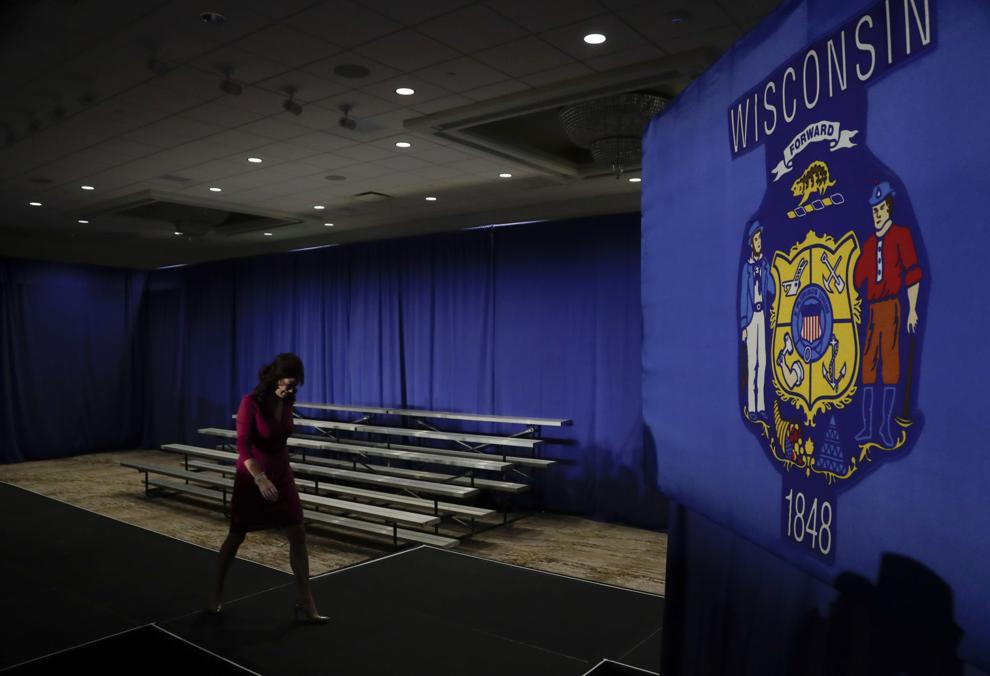 —Capital Newspapers librarian Dennis McCormick
"Our message is simple: Act swiftly. Act decisively. And pass our jobs plan by the end of February. Let us get Wisconsin working again." "We're going to start in a couple of weeks with our budget adjustment bill. The first step is, we're going to deal with collective bargaining for all public employee unions, because you use divide and conquer." "By taking on collective bargaining, we had found a way to make everyone whole — everyone, that is, except the union bosses. … They were the only ones who would get hurt in the entire process. Which was fine by me." "I've got a master's degree in taking on the big government special interests, and I think that is worth more than anything else that anybody can point to." "My record shows that I know how to fight and win. Now more than ever we need a president who will fight and win for America." "Today, I believe that I am being called to lead by helping to clear the field in this race so that a positive, conservative message can rise to the top of the field." "We didn't just do stuff on the margins. We did fundamental, transformational things that will really make a difference. … Some people don't like that. I've always felt that you're able to govern whether you win with 50 plus one, or you win with 55 percent or 60 percent. Legally, you get to govern no matter what." "If there's anywhere in the world that should be able to conduct safe and environmentally sound mining, it should be the Badger State." "We believe welfare should be more like a trampoline and less like a hammock."