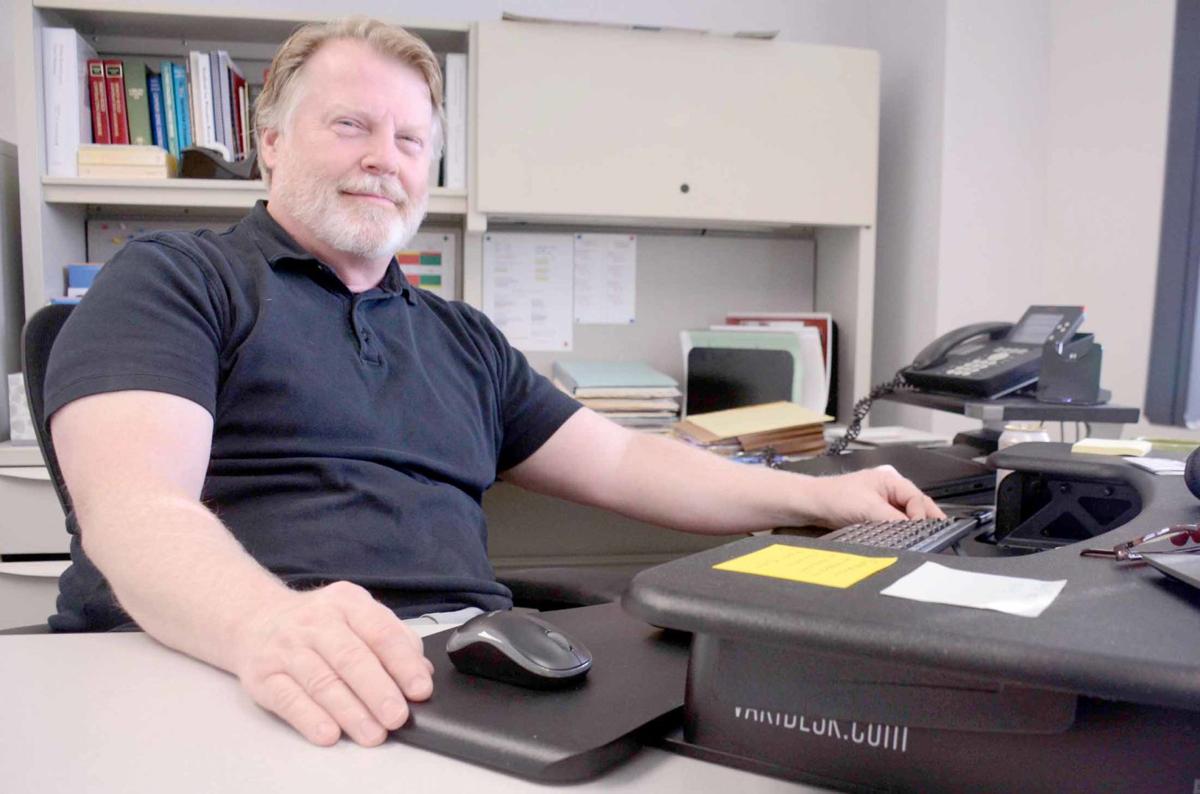 The Sauk County Board voted 30-0 to fire Corporation Counsel Daniel Olson in a special meeting May 5.
Olson who had worked for the county since 2018, said the county has not provided an explanation for his firing, but he believes it could be retaliation for his investigation of 11 supervisors and county employees for unethical and possible unlawful conduct. The attorney general stated in April that the office would not be pursuing any criminal investigation or prosecution of those named in the investigation.
"There are three kinds of people when it comes to avoiding the truth. Some people just don't care about the truth, some people are afraid of it for whatever reason and some people want to cover it up, desperately. I think the May 5 vote is an example of all three," said Olson.
County Board Chairman Tim McCumber said the county is able to terminate its contract with Olson at any time and without cause.
On May 5, Olson filed a breach of contract notice with the county's interim corporation Counsel Gary Rehfeldt, stating that the county is in breach of its employment contract with Olson, because of actions and conduct against Olson by county supervisors and employees.
The notice details what Olson states are retaliatory and defaming actions against him by McCumber and Supervisors Carl Gruber, Wally Czuprynko and Marty Krueger and County Clerk Becky Evert and former Administrative Coordinator Alene Kleczek Bolin.
Olson said he plans to file a wrongful termination lawsuit against the county.
Olson was placed on administrative leave, pending the findings of an investigation of ethics and personnel complaints filed with the county and in February he filed a suit against the county, asking the court to rescind the county's actions which placed him on the leave.
Judge Patricia Barrett determined that the court would not rule on decisions made by the county board.
"The truth's not going away, I'm not going away," said Olson. "There will be a legal claim filed against the county, that will assert what I stated in the breach of contract document, as well as wrongful termination suit. For those who think they have solved this issue and made it go away, they haven't. They've made it worse because now they've exposed the county to a wrongful termination lawsuit."
After voting to terminate Olson's employment May 5, the board offered Olson three months of salary and benefits, stipulating that he could not file any claims or complaints against the county, said McCumber.
"It's unfortunate, I think the offer was really in his best interest," said McCumber.
Olson rejected the offer.
"I believe in the truth, and they were trying to buy my silence and make me go away," said Olson. "Three months salary is insulting based on what they did to me. They don't know what they're dealing with apparently, because integrity and honesty mean a lot to me."
McCumber said the county has contracted other county employees to get the corporation counsel's office caught up on outstanding work. He said the county is looking to fill its vacant administrative coordinator position before pursuing the hiring of a permanent corporation counsel.
Get Government & Politics updates in your inbox!
Stay up-to-date on the latest in local and national government and political topics with our newsletter.