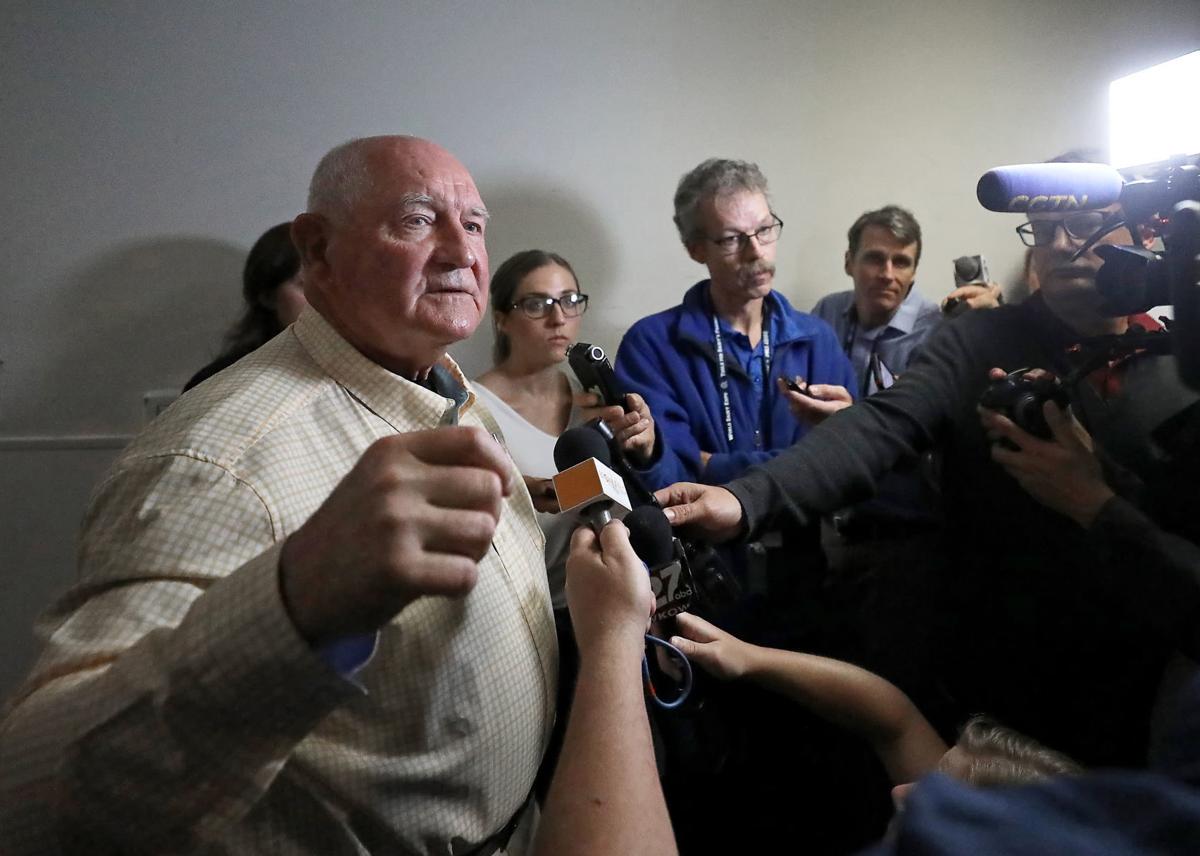 Wisconsin Republicans are criticizing comments U.S. Agriculture Secretary Sonny Perdue made on Tuesday doubting the viability of small family farms.
Rep. Travis Tranel, R-Cuba City, wrote a letter on Thursday to Perdue chastising him for comments he made at Madison's World Dairy Expo.
"I certainly appreciate (Secretary Perdue) coming to Wisconsin, but I think he needs to be reminded of the importance of all types of Ag, whether that's big, small, conventional, or organic," Tranel said. "We need all these systems to thrive if we want to have a healthy and vibrant rural Wisconsin, and rural America for that matter."
Perdue told reporters Wednesday that he doesn't know if the family dairy farm can survive as the industry moves toward a factory farm model, and that it's getting more difficult for farmers to get by on milking smaller herds.
"In America, the big get bigger and the small go out," Perdue said. "I don't think in America we, for any small business, we have a guaranteed income or guaranteed profitability."
Tranel was joined in his criticism by Democratic Gov. Tony Evers, who told reporters Wednesday he resented the fact Perdue "lambasted" Wisconsin farmers.
Wisconsin Democratic Party chairman Ben Wikler also blasted Perdue and President Donald Trump.
You have free articles remaining.
"Wisconsin farmers are in crisis, and Trump and his team couldn't care less," Wikler said in a statement. "Wisconsin Republicans now have to decide: Will they stand with family farms, or keep shilling for Trump as he breaks promise after promise to rural Wisconsinites?"
In his letter, Tranel said he wants the USDA to find ways for all farms to survive, not just the largest ones.
Also on Thursday, another Republican, U.S. Rep. Glenn Grothman, of Glenbeulah, told WKOW he was "very disappointed" by Perdue's comments and that he sees room for farmers with 100 to 300 cows to be sustainable if they are efficient.
U.S. Sen. Ron Johnson, R-Oshkosh, said Thursday at an event in Middleton he believes small dairy farms do have a future.
"I think it's a tradition that we want to do everything we can to preserve," Johnson told reporters. "I absolutely want to preserve the small family farm."
Wisconsin farmers are facing the highest bankruptcy rate in the nation, and there are concerns about suicides by farmers.
Farmers over the past several years have suffered from a slump in milk prices. Their struggles have been compounded after Trump entered the U.S. into a global trade war by imposing tariffs on steel and aluminum, prompting retaliatory tariffs on American cheese, among other things. Since then, tariffs between the U.S. and China have spiraled upward, affecting more agricultural commodities.