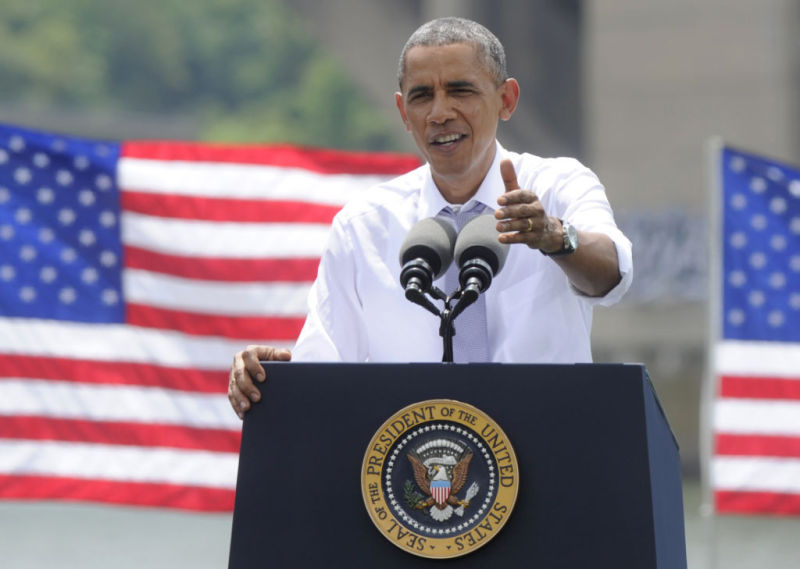 President Barack Obama's administration stepped up pressure Wednesday on states like Wisconsin that have refused to expand Medicaid eligibility under his health care overhaul, issuing a report saying expansion would improve access to care, help contain people's costs and create jobs.
The White House Council of Economic Advisers' report found that expansion in Wisconsin would mean coverage for an additional 120,000 people by 2016. The number of people facing catastrophic out-of-pocket costs would drop by 5,400 annually and the number of people borrowing to pay medical bills or skipping payments on medical bills would drop by 17,100.
Expansion would lead to 11,200 additional jobs in Wisconsin by 2017 and $2.6 billion in additional federal spending in the state between 2014 and 2016, the report said.
The Affordable Care Act gives states the option of expanding Medicaid programs to cover everyone earning up to 138 percent of the poverty level — $16,105 for a single adult or $32,913 for a family of four this year. The federal government pays 100 percent of the cost to cover new enrollees through 2016 before scaling back to 90 percent in 2020.
Twenty-four states, including Wisconsin, have refused to expand the program. Republican Gov. Scott Walker, a possible presidential contender in 2016, has said he doesn't believe the federal government would follow through on its commitment to pay for an expansion.
Walker and the Republican-controlled Legislature have instead restricted access to people whose earnings are at or below the poverty level. He expanded coverage to childless adults who had been on a waiting list, however.
According to figures the state Department of Health Services released in May, the changes will result in nearly 63,000 people who earn more than the poverty level losing Medicaid coverage. However, the net effect after childless adults join the rolls is an addition of about 19,000 more people getting coverage.
Walker spokeswoman Laurel Patrick called the White House report "wrong" in an email to The Associated Press. She said the report doesn't account for the 81,731 childless adults who now have coverage under the governor's changes. Everyone with earnings up to the poverty level has access to Medicaid, she said, and people above the poverty line can get government-subsidized insurance through the ACA exchanges or elsewhere in the private market.
State DHS spokeswoman Claire Smith said the report is geared toward states that have not expanded Medicaid but haven't come up with any other coverage options like Walker did.