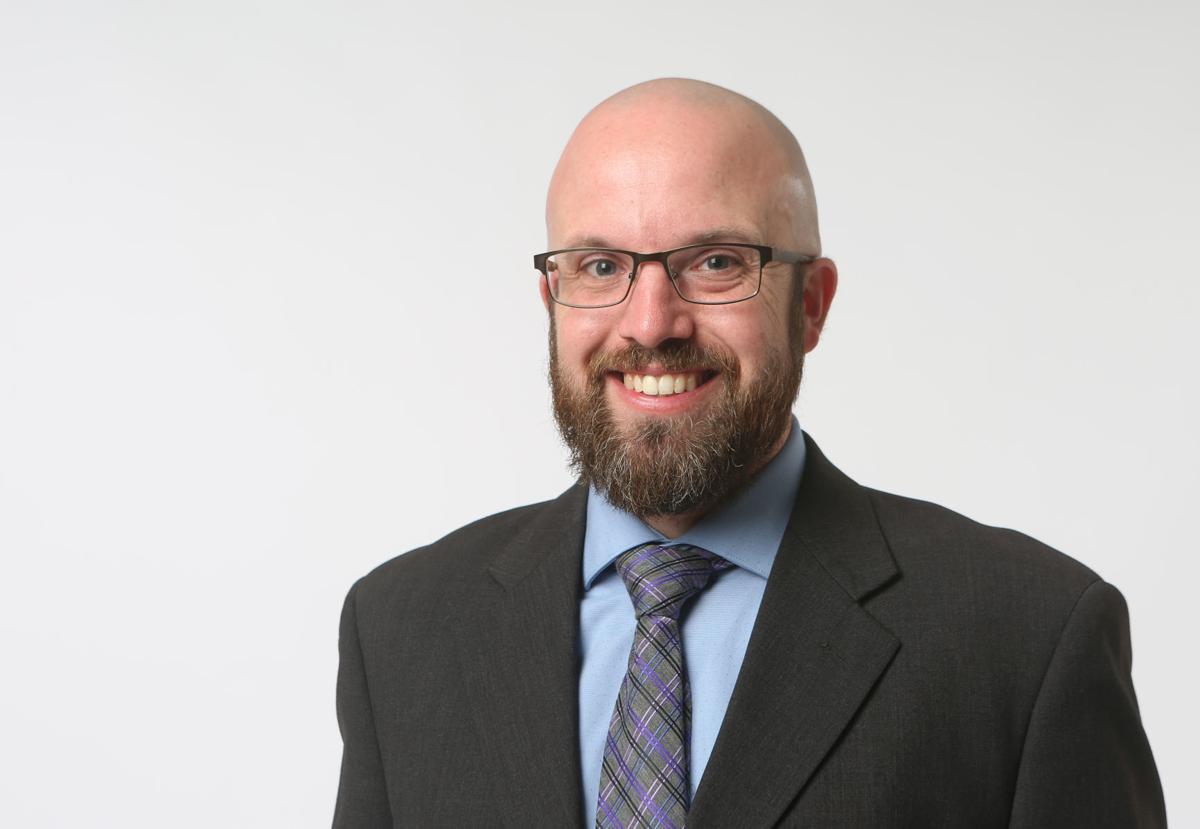 In the weeks since Tom Kamenick founded the Wisconsin Transparency Project to aid individuals and organizations in open government matters, he's already taken on five clients and given free advice to a couple dozen others. 
The 39-year-old Wisconsin native and one-man operator of his new enterprise — a project that's run out of his Port Washington home — also said he expects to file his first lawsuit in the next couple of weeks. 
The firm, which Kamenick launched this fall, seeks to provide no or low-cost legal help to individuals and groups across the state in cases involving open records and open meetings laws. 
He stayed at the conservative law firm through summer of this year, where he focused on open government issues and other topics as deputy counsel, before taking time off to officially start up the Wisconsin Transparency Project. 
Would you say your interest in open government stems from your time at WILL? 
Yeah, mostly. But even a little before that, one of the cases before the Supreme Court when I was clerking there was Schill v. Wisconsin Rapids School District, and that dealt with the question of whether teachers' personal emails were subject to the records law, even if they were sent from government accounts on government computers. But if it was, you know, an email to their spouse saying, 'Who's going to pick up the kids today?' whether or not that had to be released or not. So that started my interest. And then at WILL, we had a couple of cases really early that were focused on open meetings and open records. I kind of developed that specialty as I grew and worked at WILL. 
How would you say WILL helped prepare you for this new endeavor? 
WILL taught me a lot about working against the government. So at WILL, with one very notable exception, every single lawsuit we ever filed was against the government. And so I learned a lot about the special rules that you need to follow when you sue a government entity, learned what kind of cases allow attorney fees in the recovery as part of the award. And that's actually, if you don't mind shifting gears from the question a little bit, getting into the model for the Wisconsin Transparency Project is that because open records and open meetings laws award attorney fees to successful plaintiffs, I'm working on almost an exclusive contingency where my clients will pay me only a small amount up front and it kind of covers my out-of-pocket costs for actually filing the lawsuit ... And then I take the rest on the contingency where I only get paid at the end if we win the case. And the great thing for my clients is when we do win, they get their money back, they get paid back first out of any attorney award.
What kind of demand do you expect to see for this project? 
You have free articles remaining.
It's kind of an experiment here and my working theory is that there is enough demand out there for these services that I can earn a living off of it. The Transparency Project is not a nonprofit organization. It's my business venture. It's how I'm earning a living right now. When I was working at WILL, I just came to learn that there were lots of people who needed this kind of help because district attorneys and the state attorney general can enforce the law. They can bring lawsuits challenging violations, but they almost never do, even when people file complaints. Frankly, they're just too busy with other stuff, especially in the bigger cities. The district attorneys just don't have time for these, so they almost always turn these cases down and that leaves it up to the individual or to the local small organization to try to file a lawsuit. But lawyers are usually expensive and it's difficult to find somebody to work on a contingency on a regular basis like this. 
Where is your funding coming from to start this? Any initial investors? 
How widespread are the enforcement issues with the open records law? 
I very rarely see a district attorney file a case. Once a year, maybe you'll see one. It's very sporadic ... The problem I've seen is that our laws are good, but they're under-enforced. Your DAs and AGs aren't enforcing them very much at all. Individuals can, but it's expensive. Some of the bigger media companies do bring lawsuits once in a while: the Milwaukee Journal Sentinel, the Lakeland Times actually isn't that big, but they keep showing up in lawsuits — that's part of their philosophy; they like that a lot. But a lot of the smaller outfits and certainly individuals and small organizations, your local taxpayer watchdog group or your local environmental group that cares about the cleanup of the local local river, it's digging into records and issues. They don't have the resources to pay an attorney tens of thousands of dollars to file these lawsuits. So I'm blessed to have a wife with a steady job and that I'm in a good spot in my life where I can take a risk like this and see if this works. We're going to give this a try. 
What do you see as the mission of this Transparency Project? What do you want to accomplish and are there any changes that you're hoping to see in Wisconsin overall because of your work? 
Yeah, the goal is to kind of turn around the poor attitude we see in a lot of custodians. They frankly don't have a lot of incentive to rigorously abide by the open records and open meetings laws because they aren't being enforced very much. Nobody's putting pressure on them. So I kind of hope to change that and it's almost working at cross-purposes because if I do my job really, really well, everything gets better and the need for me goes away. But in all honesty, suing government for misbehavior — there's never going to be an end to that. So I'm not too worried that I'll work myself out of a job. 
To what extent is this a nonpartisan effort? And are you seeking to serve all parts of the state, as well as individuals, groups and media outlets? 
Open government is a completely nonpartisan issue. There's people violating on the left and the right and everywhere in between and people need the services on the left and the right and everywhere in between. So I am open to any requester seeking any records from any custodian regardless of political affiliation. I think you mentioned the three groups: Individuals, sometimes people get really invested in something that's going on, maybe it's in their school. A problem I've seen a lot is some teacher is unceremoniously let go with very little explanation and parents who have kids in those classrooms don't know what happened. And so they start digging and making requests. And those are some of the most frequently denied requests for internal  investigation records of employees for wrongdoing. But the law is actually pretty clear that once an investigation is done, those records need to be released to anybody who wants to see them. So individuals who care a lot or you've got these local groups, but then there's the media and the reporters and I really hope that they start to take the lead more on this issue, and I know it's a big question of resources for many people in organizations in the media. So I'm hoping that the model I'm providing is something that lets them take a more active role too. 
How long has this idea been in the works and why did you decide to launch it this year?
It's an idea that's been kicking around in my head for a couple years now. I've been thinking about the possibility of running a law firm that works like this. And it was a question of would a project like this fit within the Wisconsin Institute for Law & Liberty? And in the end, the answer was no because WILL isn't really set up to file large numbers of small, low-impact lawsuits. It's looking for the big cases. So it was much better if I wanted to do this, to do so on my own. So after many long conversations with my wife about how to make this work, we decided to go ahead. 
Share your opinion on this topic by sending a letter to the editor to tctvoice@madison.com. Include your full name, hometown and phone number. Your name and town will be published. The phone number is for verification purposes only. Please keep your letter to 250 words or less.