Wisconsin regulators have again extended a ban on utility disconnections, effectively guaranteeing electricity and gas service through April 15 for customers who fall behind on their bills — more than a year since shutoffs were first halted because of the COVID-19 pandemic.
But more than 10,000 households are at risk of losing water service later this fall.
Voicing concern over the ongoing public health implications, Public Service commissioners voted 2-1 Thursday to extend a disconnection moratorium that was originally put in place in March and was scheduled to expire Oct. 1.
"The number of positive cases per day continues to increase," PSC chairwoman Rebecca Valcq said, citing a three-fold increase in the average number of weekly COVID cases since the start of summer. "We're not seeing the numbers go down. We're seeing them go up."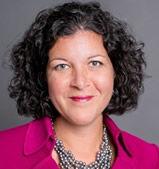 Valcq has previously argued that customers who lose utility service would be forced to seek shelter in public spaces, creating greater risk of spreading the virus.
"In order to try to stop the spread of the virus it is important that residents have access to water, electricity and gas," Valcq said.
Commissioner Ellen Nowak again dissented, arguing for a more targeted approach that would use federal CARES Act funding to help those most in need, including more than 98,000 people still waiting to receive unemployment benefits.
"It's a scattershot approach," Nowak said. "It's just problems we're pushing down the road."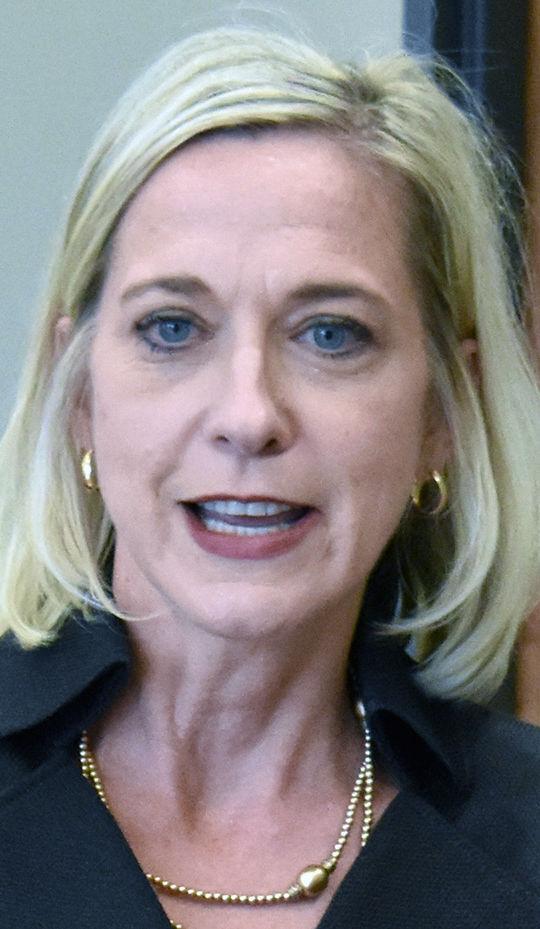 The extended emergency order will continue until the start of the statutory winter moratorium, which bars disconnection of utility services required for heating between Nov. 1 and April 15.
Water service — unless it's needed to operate a heating system — could be shut off starting 15 days after the emergency moratorium expires.
As of Sept. 10, more than 54,000 households were eligible for disconnection, including more than 10,000 at risk of losing water service, according to a PSC survey of utilities.
More than 4,000 businesses would also be at risk of disconnection.
The majority of those are customers of We Energies, the state's largest utility. Alliant Energy and Madison Gas and Electric said they have no plans to disconnect anyone right now.
In the past month more than 6,000 residents applied for help from the state's low-income energy assistance program, and 5,145 qualified for help. About 3,350 households have received crisis assistance funds.
The state has paid out nearly $116 million in energy assistance so far in the 2020 fiscal year, which ends Sept. 30.
Who foots the bill?
Amid concern about who will bear the mounting costs of those unpaid bills, the commission asked utilities to file plans early next year.
Twenty-one investor-owned utilities reported about $20.3 million in lost revenue and added expenses resulting from the pandemic. Among the 373 municipal utilities that responded, the impact was about $23.3 million.
Nowak said if utilities can't collect from some customers, all will ultimately have to pay.
"We're pushing off money on people who are paying their bills now," Nowak said. "It's creating a fundamentally unfair system."
Valcq said she wants to see plans before next spring, when the five largest investor-owned utilities will file their next two-year rate cases.
"Is it that the shareholders eat some of it? I don't know what the answer is," Valcq said. "That's why I'd like to hear from the utilities and engage stakeholders."
The five largest utilities said about 31.3% of all households were behind on their gas and electric bills in August, more than double the percentage in previous years, although the $235.7 million they owe is only 28% more than past-due balances in 2019.
The utilities reported 8% of commercial accounts were behind, compared with 2.6% last year.
Commissioner Tyler Huebner noted that past-due balances declined since August.
"Even without the disconnection threat, it seems like more people are coming in to get their bills paid," Huebner said.
This is the third time the PSC has extended the shutoff moratorium since Gov. Tony Evers authorized emergency action on March 23.
Wisconsin is one of 20 states with disconnection bans in place, according to the National Energy Assistance Directors Association, although most are set to expire in the coming weeks or months. Only six other states and the District of Columbia have banned shutoffs into 2021 or until the end of the public health emergencies.
Co-ops not covered
The moratorium does not protect customers of the state's 24 rural electric cooperatives, which are self-governed and serve about 587,000 customers.
Steve Freese, president and CEO of the Wisconsin Electric Cooperatives Association, said four of the organization's members serving about 32,000 customers voluntarily suspended shutoffs.
The others resumed disconnections after the state Supreme Court invalidated Gov. Tony Evers' "safer at home" emergency order last spring, though Freese said they are not disconnecting anyone who sets up a payment plan.
Freese said fewer than 1% of co-op customers have refused to pay, and most of those past-due accounts are for seasonal homes and campsites.
He said the vast majority of customers paid as soon as they were faced with disconnection.
"It was a lot of people not paying the bill then and there because they didn't have to," Freese said. "When the government says you don't have to pay, people don't pay. Our members are paying."