Wisconsin's presidential primary may still be a month away, but it remains a strong possibility the Democratic nomination will still be up for grabs, increasing the chances of candidate visits and advertising in a state expected to be pivotal in the November election.
The Democratic contest has narrowed from a sprawling field to a two-man sprint between former Vice President Joe Biden and Vermont Sen. Bernie Sanders.
As Biden, whose campaign took on new life following a Super Tuesday surge, and Sanders, who won the Wisconsin primary four years ago, look to begin large-scale campaign efforts in Wisconsin, they enter a battleground state that already has received ample attention from President Donald Trump.
"We are coming there," Biden's director of strategic communications, Kamau Marshall, said of Wisconsin. "I can't say when, but I feel confident enough to say that we will be there. ... It's a state that we take seriously."
Officials with Sanders' Wisconsin campaign office did not respond to requests for comment, but the senator, who beat Hillary Clinton in the state's 2016 primary with 57% support, will be looking for a repeat in 2020 in the state's April 7 primary.
Whoever receives the nomination this summer in Milwaukee will face a strong headwind from the well-funded Republican National Committee and Trump campaign, which already has more than 515,000 volunteers nationwide, said Anna Kelly, Wisconsin press secretary for the Trump campaign.
Kelly said the campaign made more than 130,000 phone calls, knocked on more than 3,000 doors and held 40 different training events for volunteers on Feb. 29 as part of the campaign's National Day of Action. Kelly said the campaign has activated more than 1,300 volunteers and staff has quadrupled since the beginning of 2020.
"While the Democrats were only recently able to find Wisconsin on a map, Trump Victory's field operation is in high gear," Kelly said in an email. "No matter which socialist emerges from this bruising primary, they stand no chance against our top-notch permanent ground game, unparalleled data program, and vast fundraising war chest that will once again propel President Trump to victory in November."
Recent visits
Both Trump and Vice President Mike Pence already have made visits to the state this year, including stops in Milwaukee and the state's liberal stronghold of Madison.
Trump's campaign, which raised more than $86 million in February alone and has more than $225 million cash on hand, has more than 800 field staffers across 23 states, with a major focus on likely battleground sites like Wisconsin, Michigan and Pennsylvania, Kelly said.
"This is something that Democrats won't be able to offer to their nominee or candidates until after enduring their months-long bloody primary," Kelly said in an email.
Marshall said the nomination remains the first goal, but Biden's primary objective is the presidency.
"Our focus has always been on Trump and it will continue to be on Trump," Marshall said.
Marshall said part of Biden's campaign will "ramp up" efforts in the state with a focus on energizing voters across Wisconsin, including those in rural parts of the state, but also African American voters in Milwaukee. While the campaign doesn't have a huge presence in the state in regard to offices, Marshall said they will build off an established network of supporters.
Whether or not those efforts will pay off in Wisconsin, where Sanders has been leading in recent polls, remains to be seen.
Polls favor Sanders
February's Marquette Law School poll found Sanders leading the state by 29%, 12 points ahead of Former New York mayor Mike Bloomberg, who still was in the race at the time but dropped out after poor showings on Super Tuesday, and 14 points ahead of Biden.
Both polls represented an increase in support for Sanders, who over the past several months had consistently polled behind Biden in the state.
Mike McCabe, director of Our Wisconsin Revolution, a nonprofit organization created after Sanders' 2016 run for president, which has endorsed Sanders' 2020 run, said it's impossible to guess who will receive the Democratic nomination, but said the two leading candidates in the field underscore how divided the party has become.
"There's great tension between those who want the Democratic Party to be a force for change and shake up the political system," McCabe said. "And then there are those who just want stability, who just want a return to normalcy. They just want things to settle down."
Stepping aside
The culling that often follows Super Tuesday began days earlier, with billionaire Tom Steyer and former South Bend, Indiana, mayor Pete Buttigieg both dropping out after the South Carolina primary. Minnesota Sen. Amy Klobuchar bowed out on Monday.
Both Buttigieg and Klobuchar endorsed Biden before his Tuesday surge.
Bloomberg's nontraditional campaign, which largely ignored the four states that vote before Super Tuesday — Iowa, New Hampshire, Nevada and South Carolina — while spending more than $500 million of his own money, failed to gain traction. The billionaire announced Wednesday he too was dropping out of the race and endorsing Biden.
On Thursday, Massachusetts Sen. Elizabeth Warren also announced she had suspended her campaign, but she did not make an endorsement.
Bloomberg, who had about 60 campaign staffers in Wisconsin before Super Tuesday, has pledged to keep campaign offices open in key general election battleground states to help Democrats defeat Trump. He also said he plans to continue to fund field offices in Arizona, Florida, Michigan, North Carolina, Pennsylvania and Wisconsin.
The effort will operate independent of existing campaigns and aides still are figuring out the legal details of the organization.
Officials with Bloomberg's Wisconsin offices said they could not comment on campaign efforts in Wisconsin leading up to Super Tuesday, or what his endorsement of Biden means for staff.
Aides to Sanders have said they do not want the former New York City mayor's funding, and Bloomberg has said he may not spend to help him.
Political spending projections for the 2020 election by Advertising Analytics, which tracks political advertising, shows that Wisconsin is expected to see more than $60 million in campaign spending.
Advertising Analytics projects presidential spending to reach about $2.7 billion nationwide.
"About two-thirds of spending will come from President Trump and the Democratic nominee in the general, with the remainder spent in the Democratic primary," according to the firm.
State parties
As campaigns begin mobilizing efforts in Wisconsin, operatives with the state's two major political parties said they've been preparing for the 2020 election for years now.
Ben Wikler, chairman of the Democratic Party of Wisconsin, said the party has built a presidential campaign for whomever receives the nomination.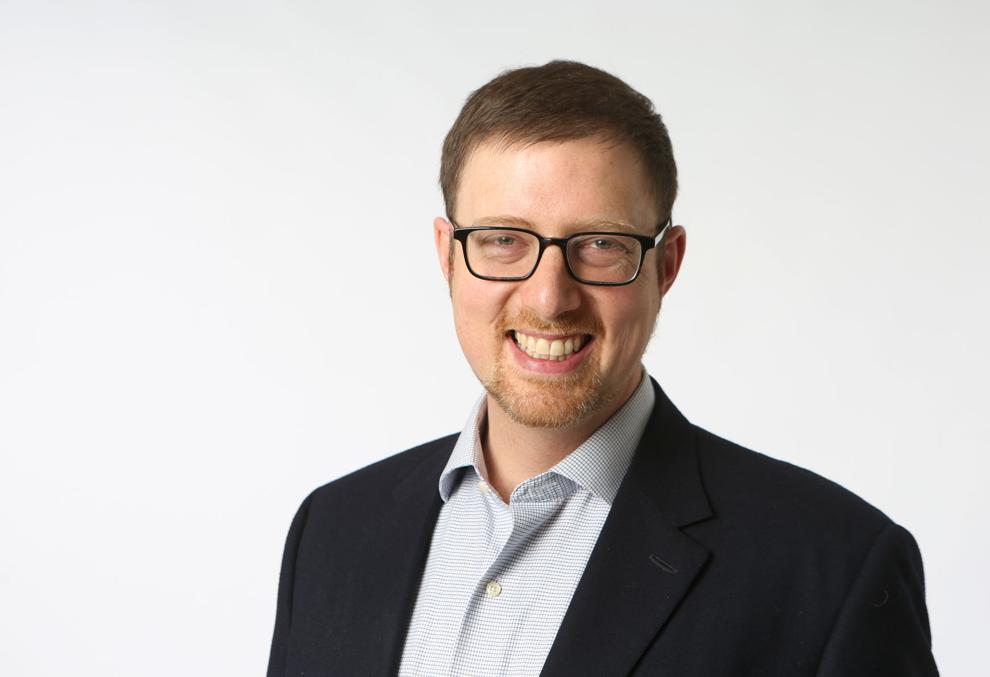 "When we have a nominee we will click the state infrastructure we've been building with the national infrastructure that the nominee brings to the table and hit the turbo button," Wikler said.
Until that happens, Wikler said the focus is on grassroots campaigning and building a bank of staffers and volunteers across the state.
"The important thing is that Democratic nominees are exciting voters and turning people out and getting volunteers engaged and we're seeing an unprecedented level of interest in this election," Wikler said. "Democrats want to defeat Trump and many people are still making up their minds on who they'll support in the primary, but there's no question they will come together for the general election."
With the Republican National Committee and Trump campaign operating as a single, well-organized unit, the charge for the Republican state party is a little more simple compared to 2016 when more than one dozen Republicans were vying for the nomination at one point, said Mark Jefferson, executive director of the Wisconsin Republican Party.
"This time it's a little bit different in the sense that most of our energy is spent exclusively on harnessing the energy that is out there and putting it toward its most productive use," Jefferson said. "It's really an advantageous position to be in."
Jefferson said the party's approach is not likely to shift dramatically when a Democratic nominee is selected.
"There's so much enthusiasm on the ground because of President Trump," Jefferson said. "So to some degree, because we know he's going to be on the ballot, there's probably going to be a minimal effect based on who the Democrat is. Whether it's Sanders or Biden or somebody else, people have still seen the process and they've seen how far left the Democrats have gone during the course of their nominating process and that's going to stick no matter who it is."
The Associated Press contributed to this report.
"There's great tension between those who want the Democratic Party to be a force for change and shake up the political system. And then there are those who just want stability, who just want a return to normalcy. They just want things to settle down." Mike McCabe, director of Our Wisconsin Revolution
"There's great tension between those who want the Democratic Party to be a force for change and shake up the political system. And then there are those who just want stability, who just want a return to normalcy. They just want things to settle down."

Mike McCabe, director of Our Wisconsin Revolution