The jostling for a pair of open congressional seats in Wisconsin stepped up pace on Monday, with one Republican state senator indicating that he's poised to enter the race in northern Wisconsin, and two others saying they won't run.
Also, the 25-year-old son of former Gov. Scott Walker broke his silence about his possible first bid for office in the suburban Milwaukee congressional district.
Sen. Jerry Petrowski, R-Marathon, who mulled a bid for Sean Duffy's seat, and Sen. Dale Kooyenga, R-Brookfield, who considered a run for Jim Sensenbrenner's, announced Monday they wouldn't pursue campaigns.
The development slightly narrows the list of GOP candidates vying to represent two of the strongest Republican districts in the state. A number of Republicans have expressed interest in both seats, although the list for the Sensenbrenner's 5th Congressional District, in southeastern Wisconsin, is much longer.
Duffy said he will resign in late September to help care for his soon-to-be-born ninth child, who has a heart defect. Sensenbrenner last week announced he'll retire once his current term ends in early 2021.
Because Duffy is resigning, a special election will be called, likely for early next year, to fill his seat. Gov. Tony Evers has yet to announce exactly when it will be. Whoever runs to replace Sensenbrenner will face an August 2020 primary ahead of the general election in November.
Both districts are solidly Republican, leading many in the party to weigh runs.
Petrowski's announcement that he won't seek to represent Duffy's 7th Congressional District covering much of northern Wisconsin clears the way for state Sen. Tom Tiffany, R-Hazelhurst, who appears likely to launch a campaign for the seat in coming days. Tiffany said he plans to tour the district on Tuesday and be there Wednesday "for a special announcement."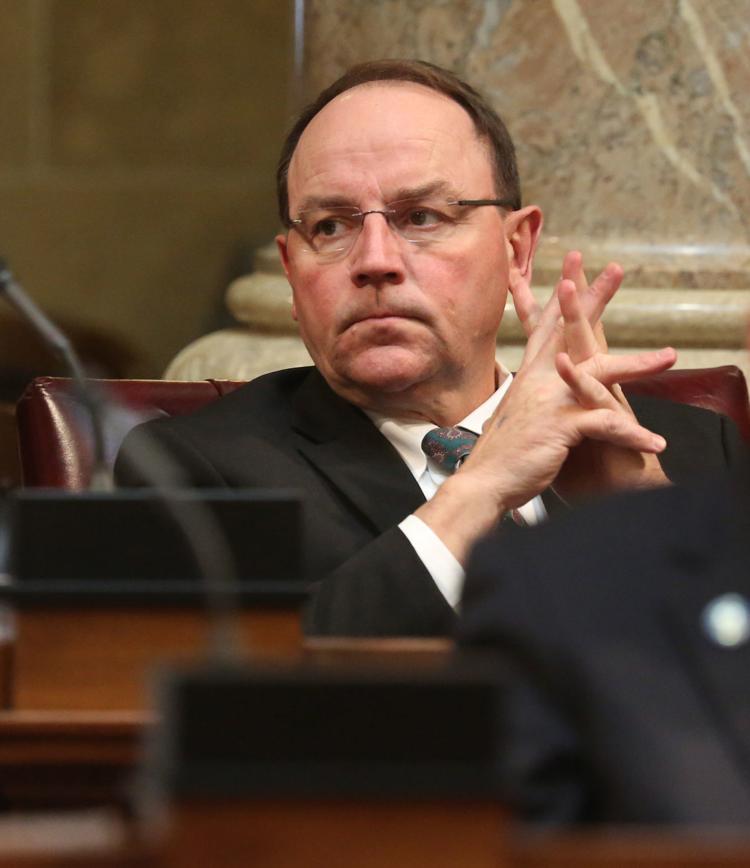 Petrowski, in a statement, said he's turning down a bid because he can do more for his constituents in the Wisconsin Legislature.
"Can I make a greater difference representing my constituents in Washington?" Petrowski said. "After giving it considerable thought and talking to other legislators, the answer is no."
Rep. Romaine Quinn, R-Barron, could also launch a bid in the GOP-friendly district. Potential Democrats include Rep. Nick Milroy, D-South Range, and Sen. Janet Bewley, D-Mason, among others.
Kooyenga's decision not to run to replace Sensenbrenner slightly narrows a crowded field of potential GOP candidates for a strongly Republican seat considered to be a golden ticket to staying power in Washington.
The list of Republicans considering a bid to represent the 5th Congressional District in southeastern Wisconsin is long, and includes Senate Majority Leader Scott Fitzgerald, R-Juneau; former Sen. Leah Vukmir, R-Brookfield; Sen. Chris Kapenga, R-Delafield; Rep. Adam Neylon, R-Pewaukee; Waukesha County Executive Paul Farrow; and Matt Walker, the son of former Gov. Scott Walker.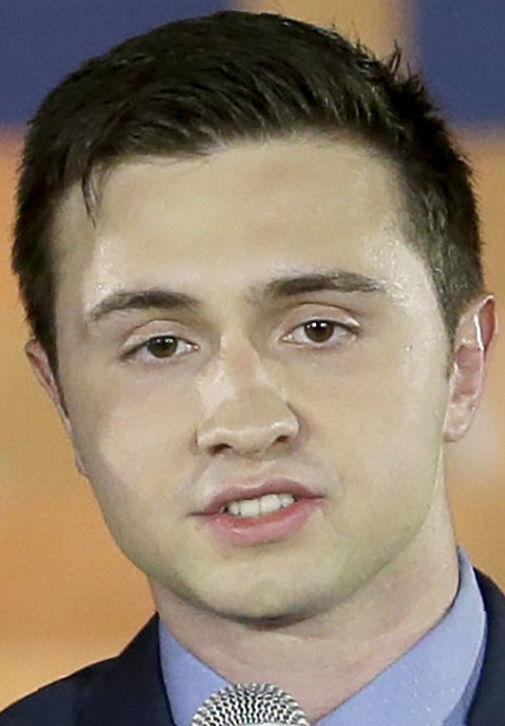 In a post on Facebook over the weekend, Walker said he's "uniquely positioned to provide a fresh perspective on the 21st-century problems facing our nation."
Democrat Tom Palzewicz, an entrepreneur and Navy veteran who lost to Sensenbrenner in 2018, is also running.
Kooyenga in a tweet said he won't launch a bid because he can serve his country better from Wisconsin.
(1/2) I appreciate the inquiries and expressions of support regarding the 5th CD seat. I will not be a candidate for the seat. The strength of our Republic does not flow from D.C., but instead is rooted in families, local communities and ground-up leadership.

— Dale Kooyenga (@DaleKooyenga) September 9, 2019
The Associated Press contributed to this report.
Get Government & Politics updates in your inbox!
Stay up-to-date on the latest in local and national government and political topics with our newsletter.