The consolidated Department of Motor Vehicles center on Madison's Far West Side is set to open Jan. 22, just days after the two current locations close, the Wisconsin Department of Transportation announced Tuesday.
The new office, 8417 Excelsior Drive, will offer the services provided at each of the closing DMV offices in its 11,820-square-foot building, which is planned to have more than a dozen service desks, a lobby for 100 people, two conference rooms, space for several test computers and parking for at least 162 vehicles.
The DMV Odana Renewal Center, 6514 Odana Road, will close at 6 p.m. Jan. 18. The Hill Farms office, 4802 Sheboygan Ave., will close at 4:45 p.m. Jan. 19.
"The new, larger location is easy to find, offers customers free and close by parking, and is large enough to accommodate the customers who currently use the DMV offices at Odana Road and Sheboygan Avenue," the DOT said in a statement.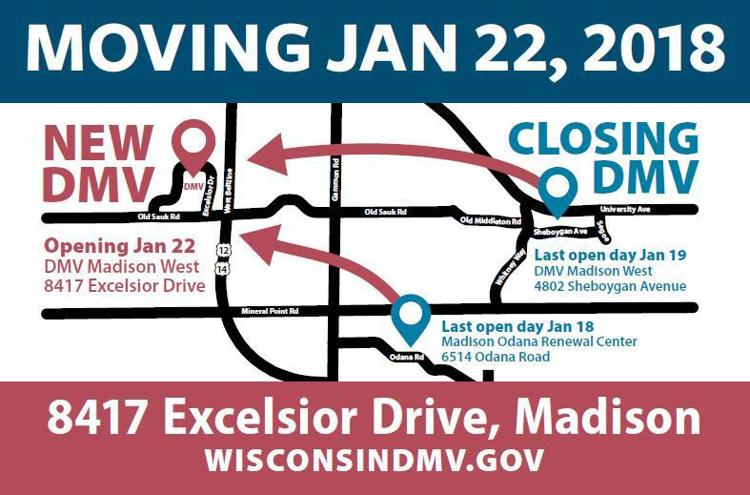 The Excelsior Drive location is several miles west of the two current locations, but the DOT said it "provides an opportunity to better serve the Greater Madison Area and growing areas of Dane County and beyond."
The new location is the closest five-day-per-week location for residents in Wisconsin's southwestern counties — although there are several offices in those counties that offer service 20 hours per week.