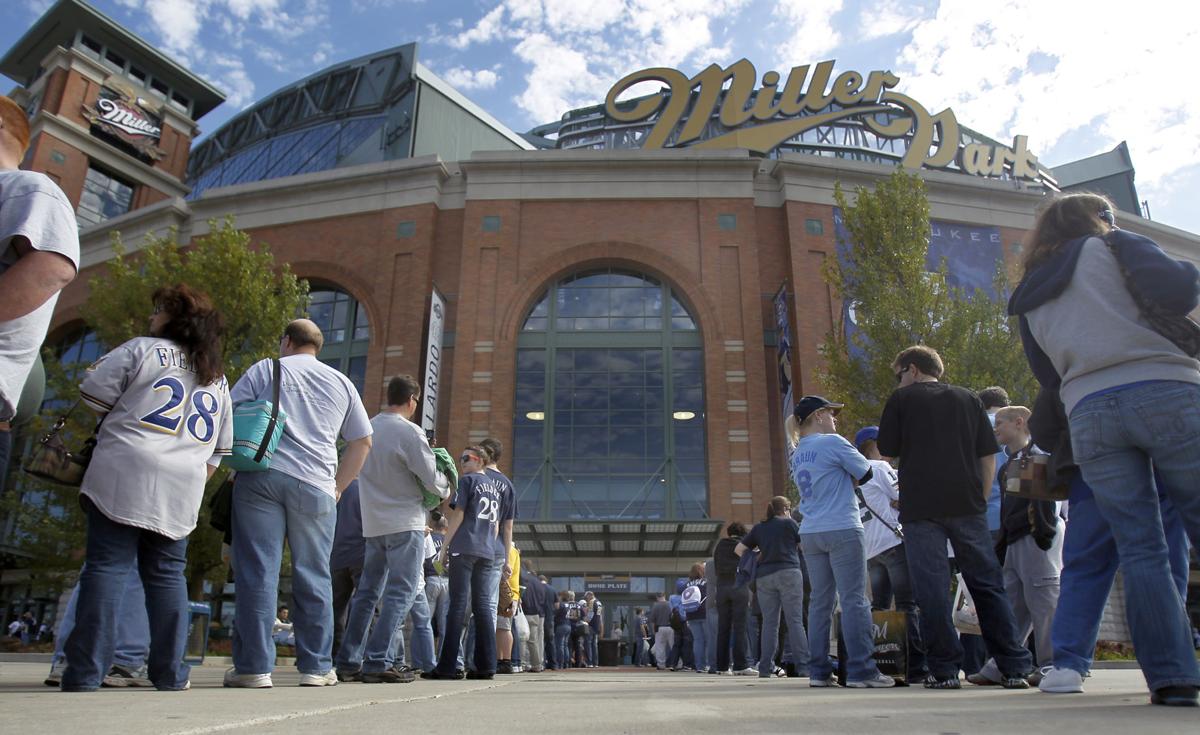 RACINE COUNTY — With American Family Insurance planning to take over the naming rights of Miller Park, some might wonder if the deal affects the Miller Park sales tax.
In short, it doesn't. But an end to the tax is getting much closer and will likely arrive before the name changes in 2021.
The 0.1 percent Miller Park tax, of which Racine County is included in, is scheduled to end later this year or early in 2020.
On Tuesday, the Milwaukee Brewers announced that American Family Insurance bought the naming rights to Miller Park, outbidding MillerCoors.
Mike Duckett, executive director of the Southeast Wisconsin Professional Baseball District, said the name change likely won't have any impact on the tax.
"As you can imagine, the new naming rights agreement will require the replacement of significant Miller Park ballpark signage and Miller Park logo displays," Duckett said. "The (tax) district will not incur any costs related to the ballpark renaming. The costs of such ballpark signage and logos will be part of the agreement by and between the Brewers and American Family Insurance."
In March 2018, the Baseball District announced it had collected more than $31 million in revenue from the tax.
The sales-tax revenue from Racine, Milwaukee, Waukesha, Ozaukee, and Washington counties have contributed to the Baseball District.
Duckett said MillerCoors' "commitment to the Brewers, the new ballpark and the State of Wisconsin was instrumental in allowing the Miller Park project to move forward and reach fruition."
"While we will miss the name Miller Park, it is equally rewarding and exciting to see a new good friend join the team," Duckett said. "American Family Insurance is a tremendous Wisconsin company with a strong Wisconsin presence.
"They will offer a solid partnership for the Brewers, the District, the ballpark and the State of Wisconsin for many years to come. In addition, we are confident that MillerCoors will also continue to retain a strong presence in the ballpark for many years to come."
The 0.1 percent sales tax helps pay off the debt incurred in building the stadium, which opened in 2001.
When it approved the sales tax in the mid-'90s, the state projected the district would receive $30 million much earlier — by 2005 or 2006, Duckett said in a past interview. With those predictions, officials originally estimated the tax would end in 2014.
Sales tax revenues, instead, were mostly flat after 2003. And after the Great Recession took hold in 2008, revenues actually declined in three of the next five years. The projected end date of the tax, as a result, was pushed back five years.
The tax costs each resident in the five-county area an estimated $11 each year, according to previous estimates.
Get Election 2020 & Politics updates in your inbox!
Keep up on the latest in national and local politics as Election 2020 comes into focus.