For the first time in nearly two years, drivers for Madison's public bus service got to stop playing mask cop Tuesday, a day after a federal judge struck down an oft-extended federal mask mandate for travelers.
"Wearing masks is now optional on Metro Transit buses and at its facilities," the city-run bus service said in a statement in which it thanked riders for their "cooperation during the extended time this mandate was in place."
With most businesses and workplaces closed and few places to go during the early months of the pandemic, Metro sharply cut back service, let people ride for free, capped the number of passengers who could be on a bus at any one time at 15, required riders to enter and leave by the back door and, beginning in late April 2020, required riders, employees or both to wear masks under the authority of various local, state and federal public health orders.
The mask requirement from the Centers for Disease Control and Prevention was the only such restriction left and had been set to expire May 3 when the Donald Trump-appointed judge in Florida ruled the agency had failed to justify the mandate and hadn't followed proper rule-making procedures in creating it.
Metro spokesperson Mike Rusch said staff were working to remove signs on buses, transfer points and elsewhere that alert passengers to the mask requirement. Passengers at the East Transfer Point on Milwaukee Street Tuesday seemed neither overly enthusiastic nor overly concerned about it going away.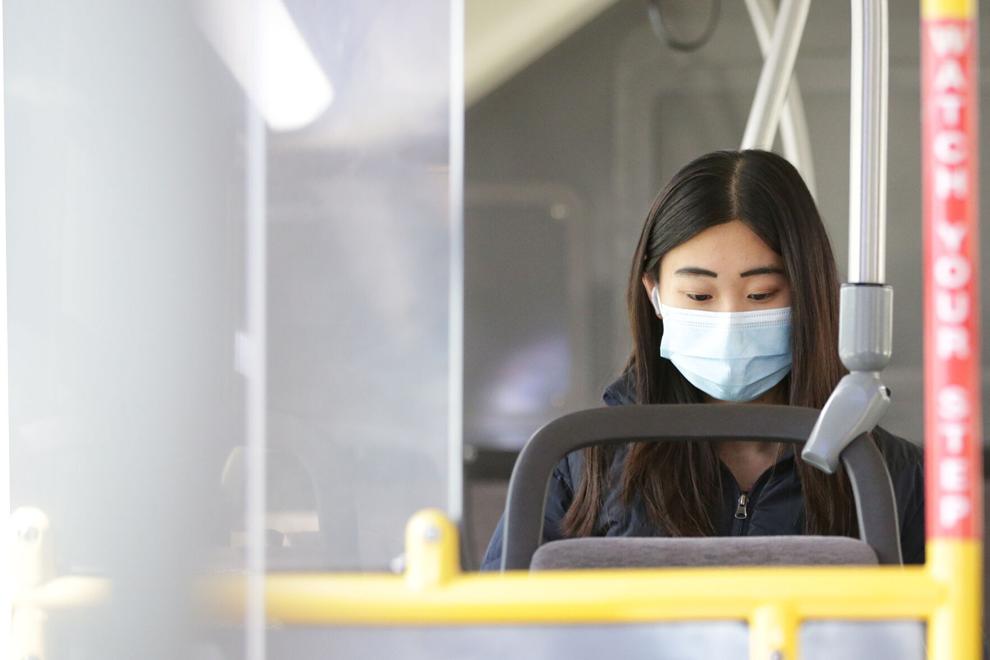 Angela Flowers, 50, said she'd been taking the bus to work every day for the last two months after her car broke down, and while she described herself as "50-50" on the side of the mask mandate, she was OK with masks being optional.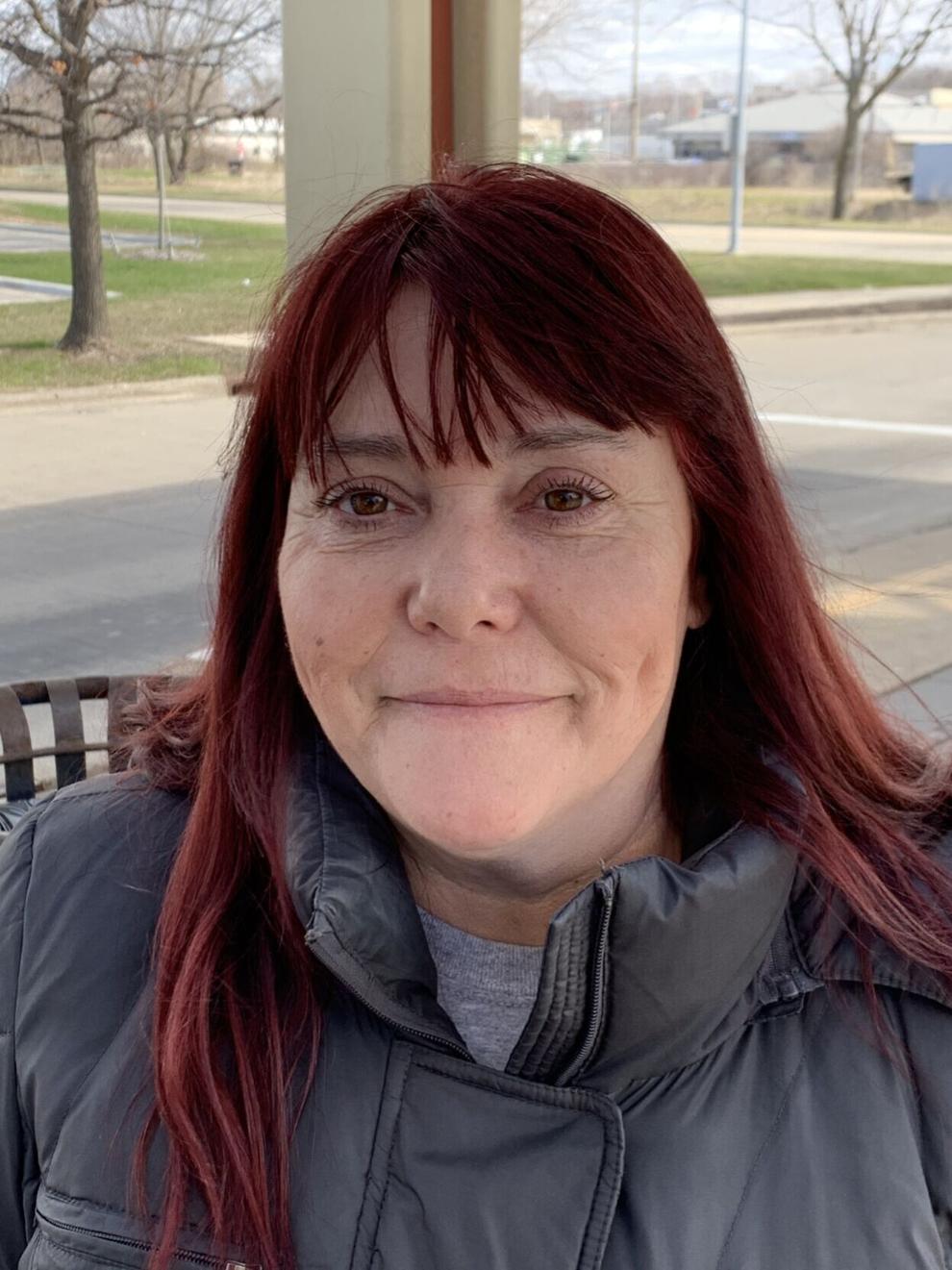 "It's still my choice to wear the mask when I feel uncomfortable and there's a lot of people around," she said. "But if there's not that many people on the bus, then I'll go ahead and just won't wear it."
"My opinion is I think everyone's going to get COVID sooner or later and it's just better just to sort of get it out of our system," said Mike Dryden, 54, who hadn't been aware of the mandate ending and didn't have an opinion on whether it should.
Less ambivalent was Derrick Welton, 43, who takes the bus to get to work, shop and to see his mother. He declined to remove his Chicago Bears face covering for a photo.
"This COVID thing is still going on," he said. "I don't think the masks should be taken away because this COVID thing could start all over again. ... I'm not trying to get sick by nobody."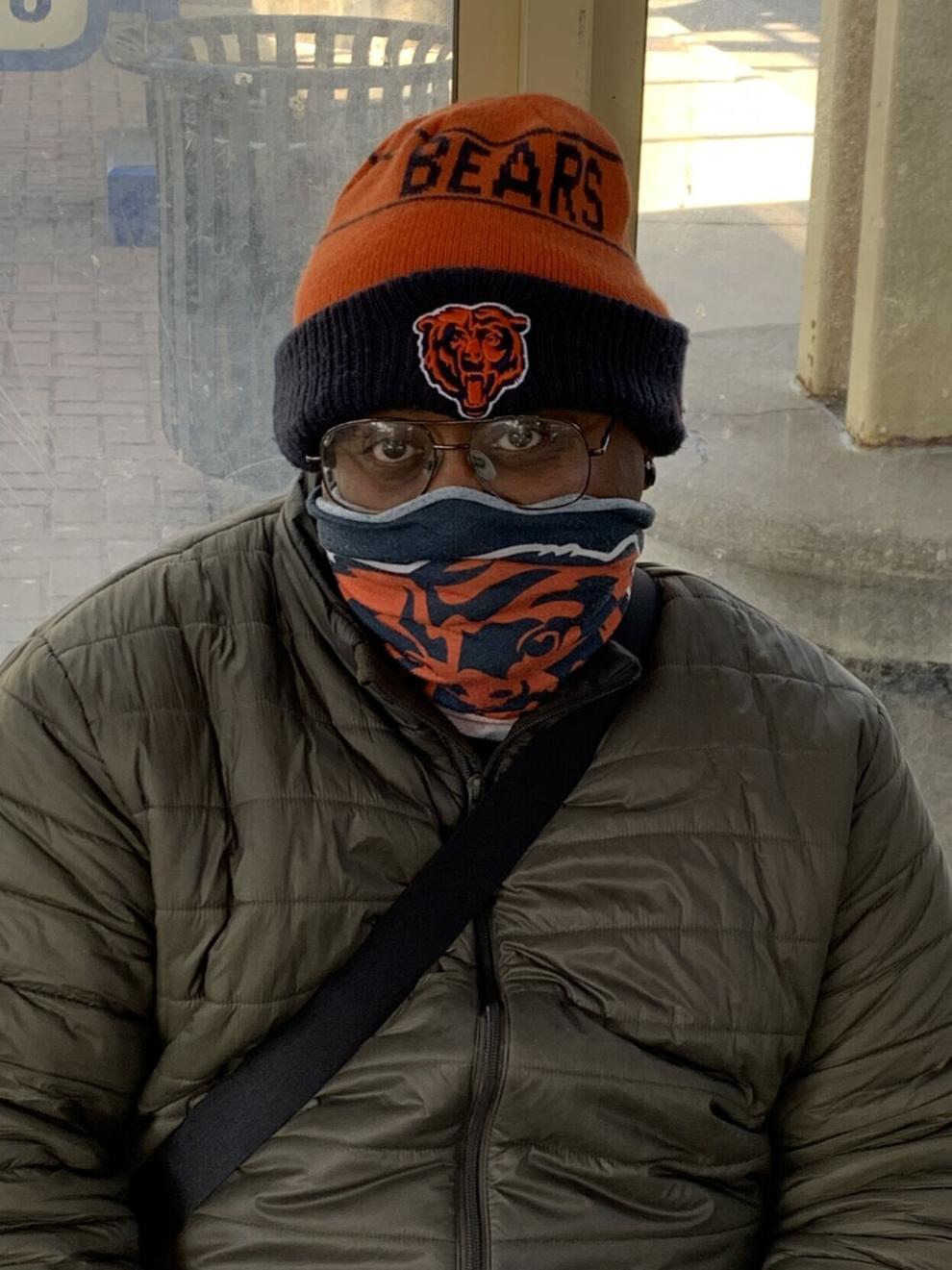 Friction on board
The CDC order struck down Monday has been a point of contention for some passengers, especially on commercial airlines, and the nation's largest flight attendants union had recently taken a neutral position on the mask mandate after a spate of sometimes-violent disputes with airline passengers who refused to wear masks. Some airlines in March also called for the mandate to end.
Such resistance could be seen on Madison's buses, too, although it didn't usually end in violence.
Metro driver and driver instructor Adam Corbin said riders unwilling to wear masks were an "almost daily" hassle, although it often depended on the route, with those serving UW-Madison's sprawling campus less likely to see uncooperative riders, possibly because the campus long had strict mask requirements in place.
The mandates "were really difficult to enforce for some passengers," he said. "It was a stressor for drivers."
Metro has been keeping masks on board for passengers who don't have one, and will continue to do so even now that the mandate has ended, Rusch said.
"Our direction to drivers has always been, if someone is not wearing a mask, let them know that it's a requirement and offer a mask if they don't have one," he said. "Of course, not everyone was always willing to comply."
Handling that noncompliance varied by circumstance, Rusch said. Sometimes people were allowed to ride without masks, and "we've always encouraged de-escalation as an approach, but that obviously is not something that was going to be completely effective in dealing with each situation."
'Mixed bag'
The county's indoor mask mandate expired March 1, but the Madison School District last week extended its requirement until at least May 6. The district, the county's largest and most diverse, has been the slowest in the county to reopen schools to in-person learning and drop COVID-19 mitigation requirements.
Milwaukee County also announced Tuesday that despite the end of the federal public transit mask mandate, its transit system would continue to require mask-wearing on its buses.
Corbin — who praised Metro management for installing plexiglass shields to protect drivers and adding air-filtration systems on buses — called the end of the mask mandate a "mixed bag."
It will be nice not to have to enforce it anymore, he said, but at the same time drivers are putting faith in their co-workers and riders to police themselves, and choose not to come to work or get on a bus if they're sick.
But a lot of the work drivers do is public relations and customer service, he said, and that can be hard with masks in the way.
"I'm excited to see people's faces again," he said.
---