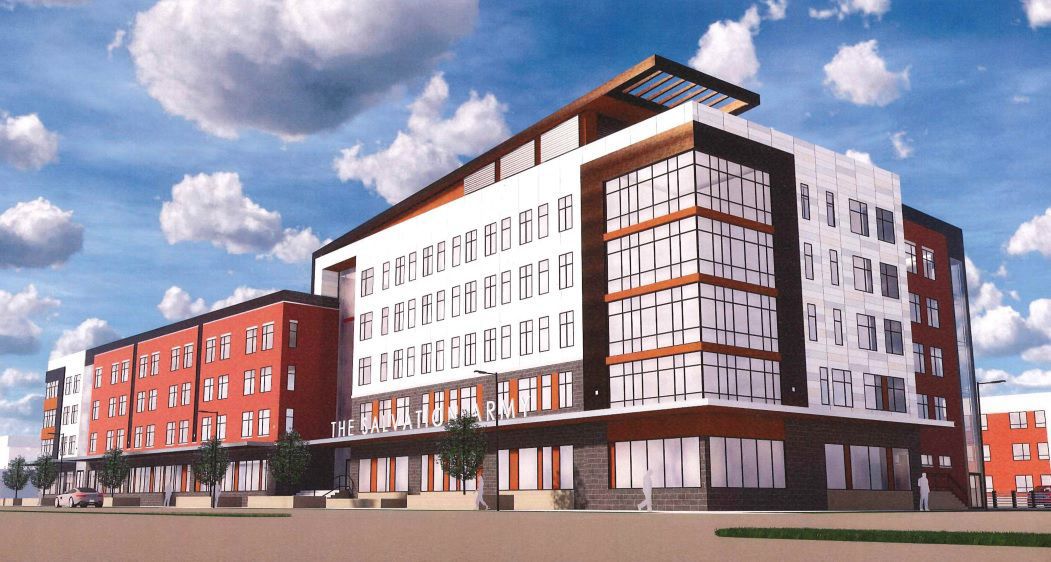 Neighbors failed to meet criteria to appeal the Madison Plan Commission's recent approval of the Salvation Army's $25 million project to build an expanded homeless shelter and develop low-cost housing on the Near East Side, city staff say.
In a memo Monday, city Planning, Community and Economic Development director Nan Fey said petitions submitted by neighbors were not signed by the required 20% of owners within 200 feet of the Salvation Army's project site in the 600 block of East Washington Avenue.
The City Council will formally receive the appeal request on Tuesday, and staff recommend that it be refused, Fey wrote.
The neighbors contest the recommendation.
"We are disappointed by the decision and have requested to be provided the math the city used to make its decision," said homeowner Kyle Ripple, who signed a petition. "The memo only states the 20% threshold wasn't met. No justification was provided. For transparency we need to be provided details regarding the decision-making process."
Opponents say the redevelopment, which would increase the normal capacity of the shelter from about 150 people to 350, would draw more crime to the area.
The Salvation Army has said the project is desperately needed because its current facility at 630 E. Washington Ave., originally designed as a Catholic school, is outdated, at capacity and the shelter must refuse as many homeless people as it takes in.
The Plan Commission on Nov. 12 gave demolition and conditional-use approvals for the redevelopment, which includes a five-story building with emergency shelter and transitional housing at East Washington Avenue and Blount Street; a one-story attached gymnasium/auditorium/chapel with mezzanine-level track, outdoor playground and separate entry behind the main building in the center of the block; and a three-story apartment building, with 40 to 45 units at North Blount and East Mifflin streets.
On Nov. 21, neighbors submitted petitions asking the council to reverse the commission's approvals, contending the commission failed to consider if the approvals would be "detrimental to or endanger public health, safety and welfare." The petition says police calls to the existing property rose steadily from 208 in 2014 to 396 in 2018.
The petition also says the commission did not conduct a study to determine if property values would be impaired.
On Nov. 25, the city told the neighbors that staff were unable to verify the appeal in its original form, and asked them to submit an amended appeal by the end of the business day on Nov. 27. The neighbors did so.