In remote northern Kenya, the Samburu Girls Foundation is a safe harbor for girls who have fled child marriage and female genital mutilation. The foundation was formed by one of their own, a Samburu woman who escaped child marriage herself.
In Madison, a pediatrician, the Hip Hop architect, a University of Wisconsin professor and her students are eager to chip in.
Collectively, they'll help the girls design a kitchen, find a path to income and claim self-worth. Their efforts will come together at a May 5 fundraiser at the University Club, 803 State Street. The event includes a silent auction, appetizers, drinks and presentations.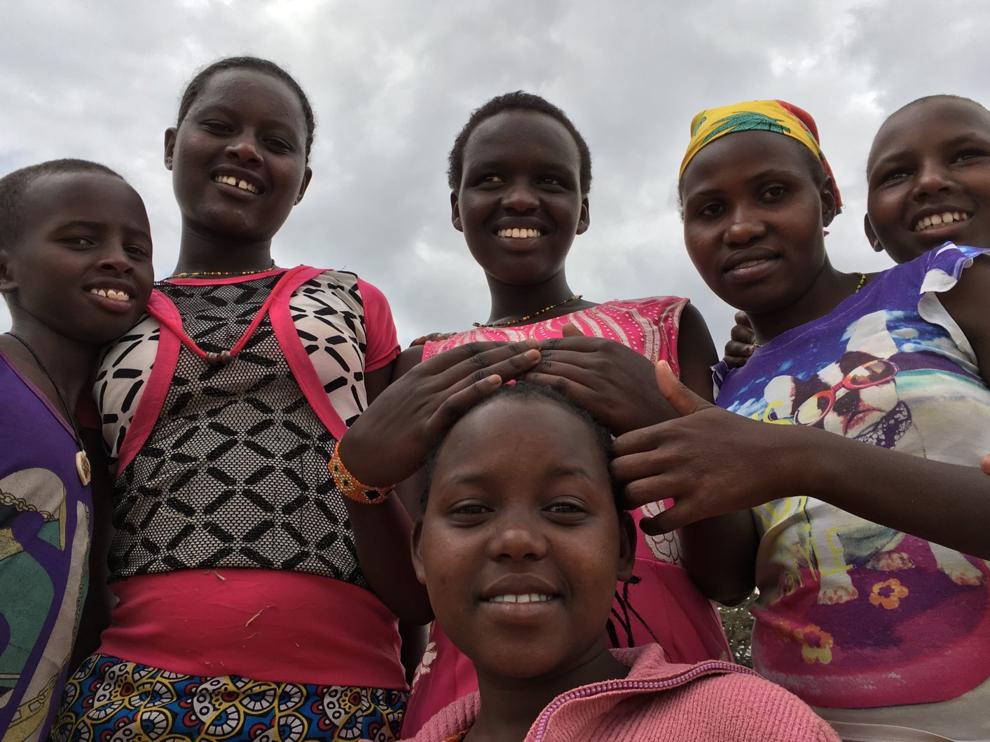 Josephine Kulea is the founder and executive director of the Samburu Girls Foundation. She has picked up international awards for her work and President Barack Obama name-dropped her in a speech in 2015.
Kulea grew up in the Samburu region of northern Kenya, where girls can be married off as early as 6, even though child marriage and FGM are illegal in Kenya. That can have devastating effects on their emotional and physical health, the ability to obtain an education and get a job.
Thanks to her parents and the help of a local priest, Kulea was able to attend boarding school in a neighboring area and avoid child marriage. She then became a nurse and used her salary to rescue several of her cousins from child marriage and send them to boarding school.
To date, Kulea has rescued over 1,000 girls and is currently supporting over 300. The foundation provides a safe place to live as well as clothing, food and boarding school fees. It also offers a counselling and reconciliation program for girls to be able to reach a restored, healthy relationship with their families.
But space is cramped. Girls sometimes sleep three to a bed, food is made in an outdoor kitchen, power is limited and the center is run by Kulea and other unpaid volunteers.
The dream is to set up a full school, significantly lowering the costs of boarding school fees. Before that can happen, the campus needs significant improvements like an indoor kitchen, living quarters for teachers and additional dormitories.
But first, they need water, hence the May fundraiser name: "Step One: Water." The area is too arid for a well, so funds will purchase hydropanels from Zero Mass Water that collect water vapor and condense it into clean drinking water.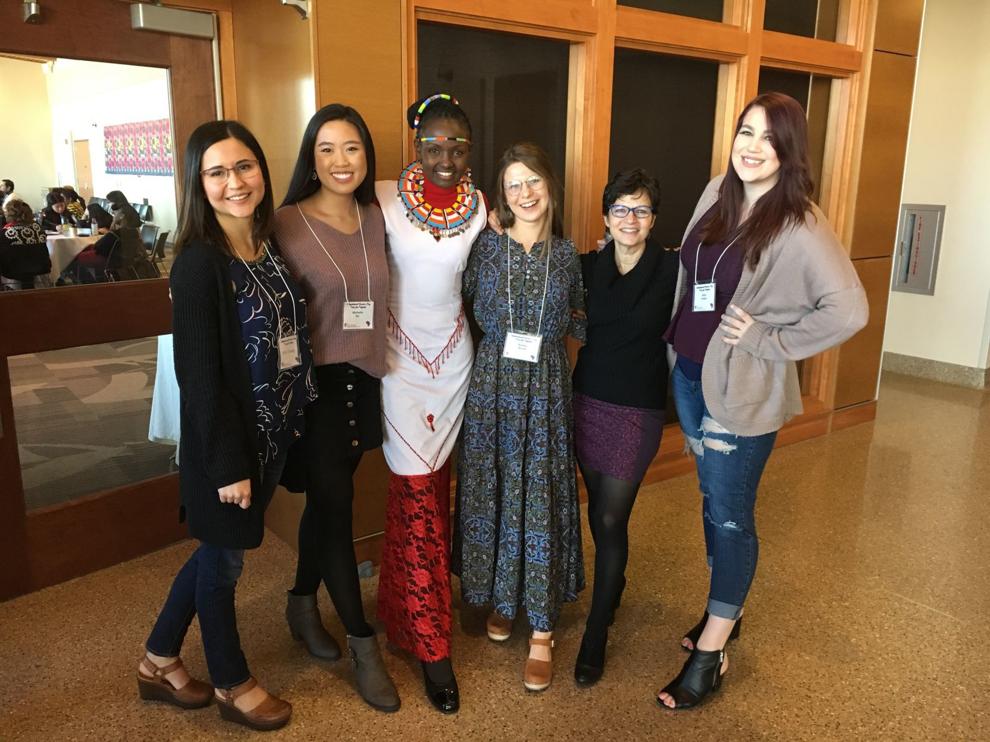 MADISONIANS ROLL UP THEIR SLEEVES
Lesley Sager, a faculty associate in the School of Human Ecology at UW-Madison, started working in Kenya years ago and formed Merry Go Strong, a nonprofit organization with a mission to "nurture sustainable grassroots development."
Sager connected with Kulea and now her organization supplies girls with locally sourced beads, wire and clasps to help the girls utilize their traditional beading skills as a source of income.
Sager has pulled students in her classes, interns and volunteers to help, and some of the students will travel to visit the foundation in May.
Several students won a Wisconsin Idea Fellowship award and will teach the Samburu girls to make water vests. The vests equally distribute water around the body so they don't have to carry containers on their head or back, which can bring headaches and back problems. The vests are made from old sails used on sailboats owned by the Memorial Union's Hoofers sailing club. Another student group created a workbook to help the girls realize their self worth and learn about topics like power dynamics.
The student workbook is based on another Madison connection, a book by pediatrician Jasmine Zapata.
Zapata is always looking for innovative ways to promote health, and to that end launched Beyond Beautiful, an international girls empowerment movement. It's based on her book "Beyond Beautiful: A Girl's Guide to Unlocking the Power of Inner Beauty, Self Esteem, Resilience, and Courage."
Zapata met Sager by chance — they were assigned to booths across from each other at the Madison Women's Expo, with Sager selling Merry Go Strong goods and Zapata selling books. Sager took Zapata's book with her to Kenya, where she read portions to the Samburu girls, who loved it.
Now, Zapata's books have been translated into Swahili, and Zapata will be designing mental health and empowerment curriculum for the girls. She's in the process of filming inspirational video lessons.
"When they come here for school, we really have to focus on their mental and emotional health," she said.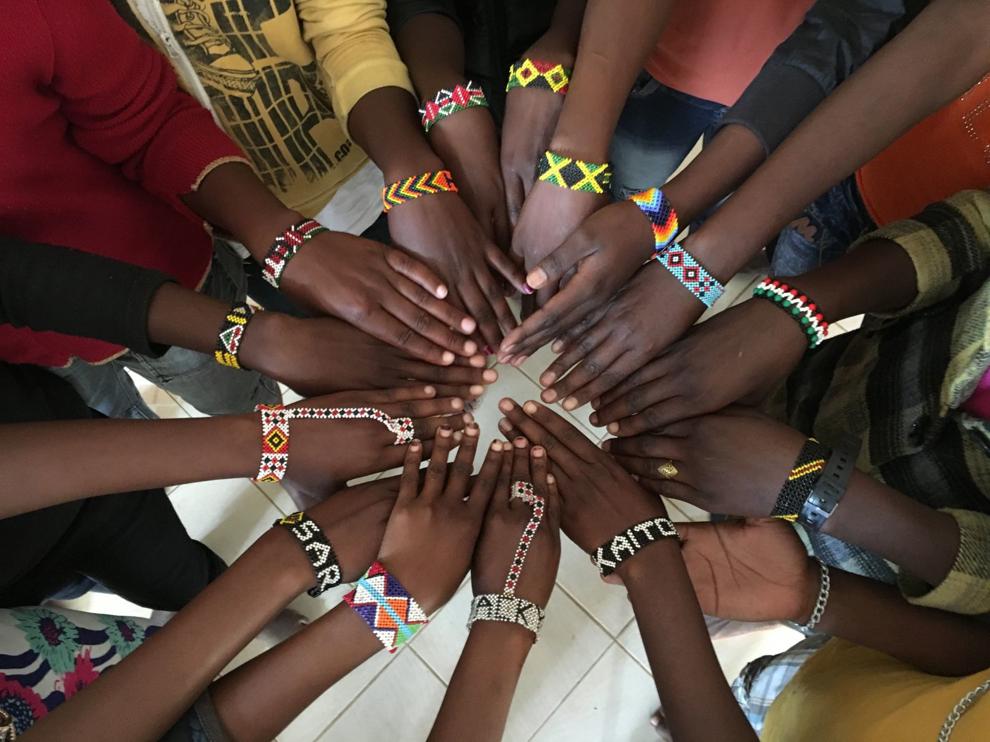 But before the foundation can provide healing, it needs a school. Before that, it needs an indoor kitchen. That's where Michael Ford, an architectural designer known as the Hip Hop Architect, comes in. Hip-Hop Architecture emphasizes innovation and engaging with the community that will be served by a space in its design. His camps have spread throughout the country.
Ford also found out about the Samburu Foundation through a chance meeting with Sager. She was the only staff available one day in the School of Human Ecology to help him use the laser cutter.
"(The Samburu) mission is to create spaces for young women to thrive ... It's my mission as well to try to help create spaces here in the U.S. to escape some of the things we're faced with," especially African-American males, Ford said.
Thanks to that chance meeting with Sager, Ford will be running his first ever international Hip Hop Architecture camp with the Samburu girls in May.
It will be the first camp that goes beyond the theoretical to plan an actual physical structure, Ford said, part of a new initiative named Hip Hop 4 Humanity. Campers will help design, and later help construct, a kitchen for the campus.
Ford's going to encourage the Samburu girls to use the patterns and colors found in their culture so it's "not this Western world coming in and dropping in this alien structure." He'll host hands-on workshops and ask them to sketch out ideas for a master plan of the campus.
Everyone involved wants to help Samburu through grassroots efforts. All of Sager's students learn about the importance of empowering, sustainable design.
"It's all about the people and everything we can do to empower people to find their own solutions," said Michelle Ho, a senior studying community and nonprofit leadership. "Realistically you can't go into some place, and say, 'All right I'm going to do this, this and this, and all your problems will be solved.'"