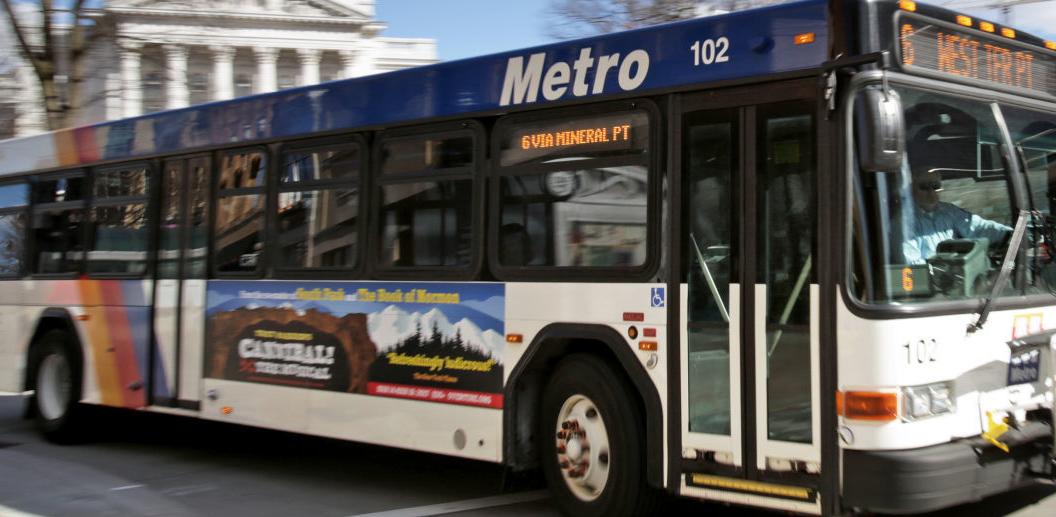 Flanked by leaders from the local business, education, environmental and social justice communities, Madison Mayor Satya Rhodes-Conway on Wednesday announced the launch of a $200 million-plus effort to get more people riding the bus.
Dubbed MetroForward after the city's bus system, Metro Transit, the initiative includes offering additional subsidized bus passes, moving to an all-electric bus fleet, modernizing the city's bus facility and adding a new one, and implementing a bus rapid transit, or BRT, system.
"By the year 2050, we are projecting that in Dane County there will be an additional 85,000 new jobs, 100,000 new residents and an additional 800,000 new trips on our roads," Rhodes-Conway said. "We need to get ahead of this growth now and build a modern rapid transit infrastructure that lifts our growing economy."
The mayor's office pegged the capital costs of the plan at $200 million "or more," with about half of that expected to be covered by federal grant money. About two-thirds of MetroFoward's spending would be for bus rapid transit, a high-frequency, high-capacity, limited-stop service that would run on city streets or dedicated lanes and could reduce travel times by up to 25 percent.
The city plans to apply for federal grant money next year to help develop an initial east-west BRT route using East Washington and University avenues and either Mineral Point or Odana roads, and to have a system fully in place by 2024. Some 12,000 to 13,000 people a day are projected to use the initial route. The entire Metro system today provides about 13 million rides a year.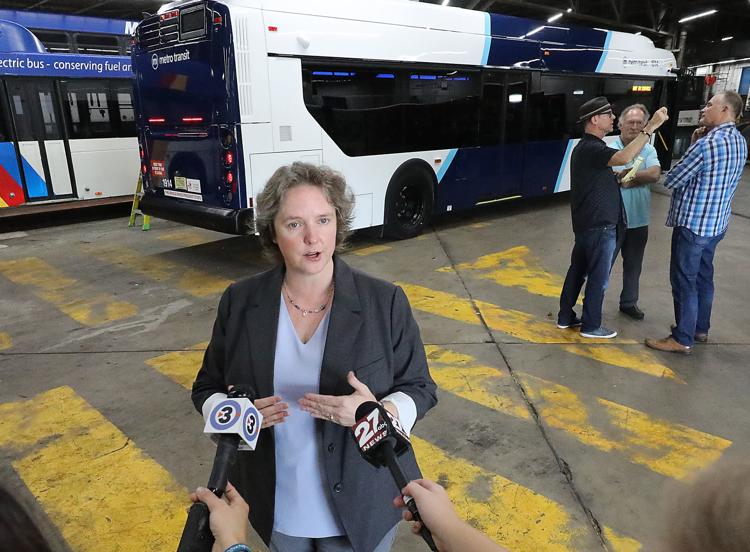 At a press conference unveiling the plan at the city's bus barn on East Washington, leaders noted that public transit is not only key to reducing traffic congestion and getting people to jobs, but to the city's efforts to create more equity between whites and people of color.
YWCA Madison CEO Vanessa McDowell pointed to data showing that blacks are significantly more likely to have to transfer buses during trips using Metro, and to take trips that are more than 45 minutes long.
"The communities that are most impacted by inadequate transportation are communities of color," she said. "There are racial disparities even in transportation."
You have free articles remaining.
In an attempt to address inequities, MetroForward includes subsidizing additional bus passes, providing free summer passes for eligible youth who need to get to jobs or extracurricular activities, more weekend and evening service, and new routes to the city's historically more racially diverse and lower-income South Side.
The city is also renovating its bus barn and plans to add a satellite facility — moves that will allow Metro to increase its stable of buses from the 218 it has now. Metro also intends to start piloting all-electric buses next year and start converting the entire fleet to electric in 2023.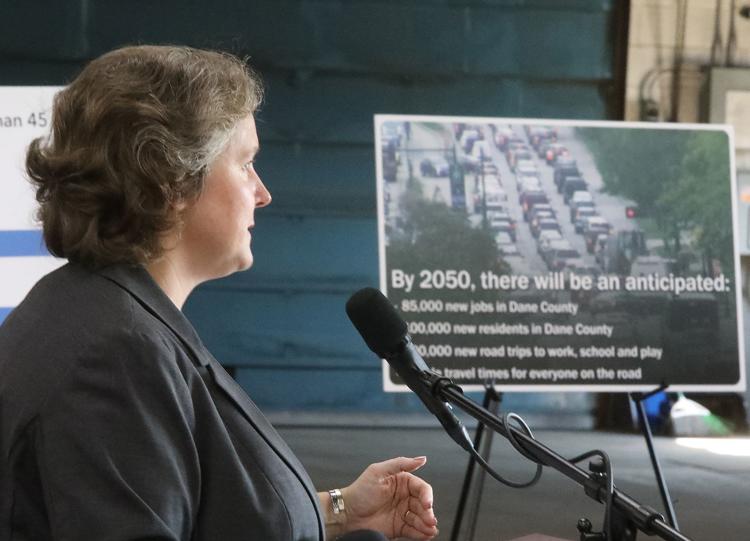 Metro already serves every municipality around Madison but Monona, Rhodes-Conway said, and Metro is in talks with that city now. Most recently, Sun Prairie added Metro service in late August.
"I think all of our surrounding communities are interested in how we can make sure that the bus rapid transit lines don't stop at the city of Madison borders but actually serve our neighbors as well," she said. "It is definitely the long-term vision that this be a regional system."
Dane County executive Joe Parisi said the county has "just begun conversations" about whether to put county money into BRT development. An upcoming terminal expansion at the Dane County Regional Airport would be "a really great opportunity" to accommodate BRT, he said.
"We're committed to multi-modal transportation," Parisi said.
Noting that when she first moved to Madison her employer handed her a bus pass, Rhodes-Conway encouraged employers generally to "offer transit as a benefit of employment." She lauded the Madison School District for providing passes to students.
"If kids ride the bus early, they figure out how to use the system, they understand what a benefit it is, what a better experience it is, and if we give them the service that they need, they will stay bus riders," she said.
Boosting public transit — and BRT in particular — was a main plank to Rhodes-Conway's campaign for mayor. She defeated longtime incumbent Paul Soglin in April.
"It is about understanding the benefit of the (bus) system," she said Wednesday, "how it makes your life better, how it makes our collective lives better and how it can actually be the best way to get around."