Shuttering stores, restaurants, theaters and other privately owned public spaces has put thousands of local cooks, waitresses, entertainers and others out of work.
Shuttering schools, the Alliant Energy Center, Monona Terrace, the county courthouse and other publicly owned public spaces has not put government employees out of work.
While the University of Wisconsin System and some UW campuses last week announced employee furloughs to save money in the face of looming recession-related reductions in state and local tax collections, many local governments in Dane County are making sure their employees get their hours, with some adjustments.
"One of our goals in our response to the pandemic is to keep our employees safe and working," Madison Mayor Satya Rhodes-Conway said. "Most departments have adjusted work responsibilities internally. In some cases, we are redeploying employees to other departments. While we do have folks on leave, very few are on administrative leave related to COVID-19."
The city, which has closed most offices to the public, continues to provide basic services such as police and fire protection, garbage pickup, and a scaled-back Metro Transit schedule, and is trying to deliver other services in a way that protects residents and employees, the mayor said.
School districts
The Madison, Sun Prairie and Middleton-Cross Plains school districts are among those that have decided to keep paying all employees regular wages. For instructional staff, that means they're teaching online. But the duties aren't as clear-cut for teaching aides, security staff, custodians and others whose jobs largely rely on bustling schools.
In Madison, special-education assistants — who provide much of the one-to-one support in schools for students with disabilities — are working with teachers "to provide support for families and students with exceptional educational needs," according to Doug Keillor, executive director of Madison Teachers Inc., the Madison teachers union.
Keillor was not aware of what union school security staff were doing, and district spokesman Tim LeMonds did not respond to requests for comment about what they and school custodians are currently responsible for.
Madison school crossing guards, who work under Madison police, are on paid leave per a directive from the mayor's office, police spokesman Joel DeSpain said.
In Sun Prairie, district human resources director Chris Sadler said custodians are "on call" for building-related needs, but also help distribute deliveries still coming into the district.
He said about 200 of the district's 1,300 employees "are really, really connected to schools," meaning if the schools are empty, there's less for them to do.
Take playground supervisors, he said. "If there's no kids there, obviously there's not much to supervise."
In such cases, he said the district is asking staff to complete online professional development courses.
Middleton-Cross Plains spokesman Perry Hibner said some food services staff and bus drivers are helping with the district's meal-delivery program. Bus drivers — who are district employees, not contractors — "do receive the wages they would have received for their before- and after-school routes," he said.
Sadler and Middleton-Cross Plains School Board President Bob Green said a recognition that employees depend on their paychecks was important in the decision to keep staff on, despite shuttered schools. Madison School Board President Gloria Reyes did not respond to a request for comment on the reasons for avoiding employee furloughs.
Dane County
Dane County similarly made a decision to keep its approximately 2,500 regular employees working during the pandemic, according to county administrative director Greg Brockmeyer, even though the county-owned Alliant Energy Center is mostly closed and there are far fewer flights at the Dane County Regional Airport.
"They're trying to find work for them, obviously," Brockmeyer said of Alliant employees.
Airport director Kim Jones said the airport is "considered an essential part of the national air transportation" and required to remain open.
"Most of our airport terminal business partners are continuing to operate in a limited manner and we have construction underway in the terminal to expand the seating areas and the restrooms," she said.
She and Alliant Center interim director Sharon Corrigan said employees at both facilities are engaged in extra cleaning and building maintenance and repairs. Alliant Center parking attendants and other limited-term employees are not working or being paid, Corrigan said, but center sales staff are working to reschedule canceled events.
"While the center isn't producing the revenue we would hope, we're proud to be here in good times and bad for Dane County," she said.
The Dane County Courthouse in Downtown Madison is far less busy after the state Supreme Court postponed all in-person court proceedings through May 22, although a limited number of family court proceedings continue there. Hearings in criminal cases are being held over videoconferencing and streamed live to YouTube. Bailiffs, who are under the authority of the Dane County Sheriff's Office, continue to work as much as they did before the virus outbreak, and several weapons-screening staff continue to work the courthouse's main entrance.
Among bailiffs' new duties is taking laptops to the jail or juvenile lockup to help with live-streaming court appearances, according to Sheriff's Office spokeswoman Elise Schaffer. She said some bailiffs are cross-trained for other duties in the Sheriff's Office and could be deployed outside the courthouse if not needed there.
City services
In the city of Madison, "every department has had to adjust their operations as a result of the pandemic, and the type or level of service to the public has changed for most departments," Rhodes-Conway said. "We have been focusing on keeping as many of our services available as safely as possible."
City transportation director Tom Lynch said he has some positions that are not as busy or have been reassigned. Examples include the enhanced cleaning of buses, and parking attendants helping with the election and clerk's office.
"We still are developing plans, servicing signals and lights, running transit," Lynch said. "But now we have the added activities that address the COVID-19 crisis."
Monona Terrace convention center staff have not been furloughed, but with no events scheduled the audio-visual stagehands and guest services, gift shop, part-time and other employees are either not working or have moved to other roles, executive director Connie Thompson said.
Some have helped plant trees, eliminating the need to hire an outside vendor. Others helped the city clerk's office with absentee ballots or lent their audio-visual skills to running online City Council and committee meetings.
"Sales and marketing are working on new sales materials touting our audio-visual and virtual meeting capabilities," Thompson said. "They are also working with Destination Madison and others to develop strategies to help market Madison as a destination and bring back the conference and convention business to help the city economically."
If anything, Madison's Streets and Forestry division services are in higher demand because people are staying home, streets superintendent Charlie Romines said.
"We have made some adjustments to how we work to allow for social distancing among our staff," he said. "While most of our services have not been negatively impacted, we have had to build in some inefficiencies to allow for that safety."
Madison is not planning any furloughs at this time, but is closely monitoring revenues and expenditures and may have to implement a series of administrative actions, including limits on hiring and lower-priority purchases, Rhodes-Conway said.
"Other actions may be necessary as more information becomes available regarding the extent of any short- and long-term budget shortfalls," she said.
Reserve funds
The city of Madison, Dane County and the Madison School District have large reserve funds they can draw upon to pay salaries and cover other costs during times of financial strain. At the end of last year, Madison's rainy day fund was $52 million, or about 15% of its $341 million annual operating budget. Dane County's was $43 million, or about 9% of the county's general fund. The district had a general fund balance of about $61 million at the beginning of the current school year. It's budget for the current school year is $479.3 million.
In late March, city finance director Dave Schmiedicke projected that providing services at current levels and a steep decline in revenue would drain about $16 million from the city's fund balance by the end of 2020. The Finance Department has not updated projections.
Still unclear is how the economic downturn will affect the next two-year state budget, for 2021-23, and the money it sends to local governments, as well as the amount of any federal stimulus local governments can expect to receive.
Democratic Gov. Tony Evers and the Republican leaders of the Legislature have so far not announced any proposals to furlough state employees to deal with a coming budget crunch, as happened in the aftermath of the 2008 recession.
"At this point we do not know if or how much state revenues may decline," state Rep. John Nygren, R-Marinette and co-chairman of the Legislature's budget committee, said in a statement. "The only indication we have is Gov. Evers saying revenues will be down over $2 billion."
Evers' office did not respond to a request for comment.
---
Photos: A look at how COVID-19 is affecting Wisconsin
Requiring masks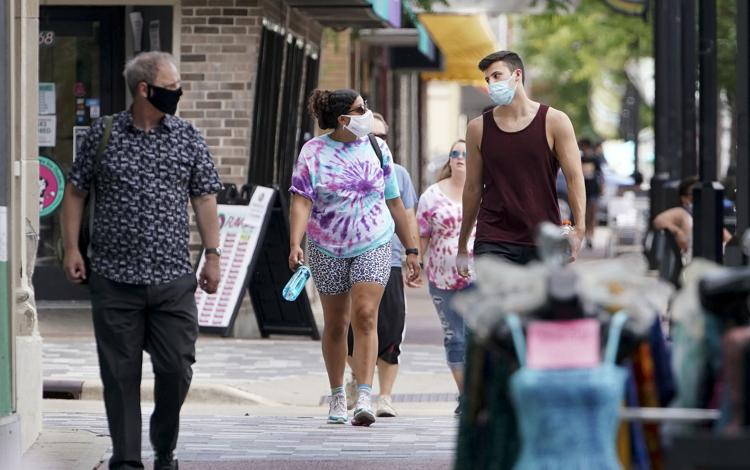 In-person absentee voting begins
Middleton High drive-up graduation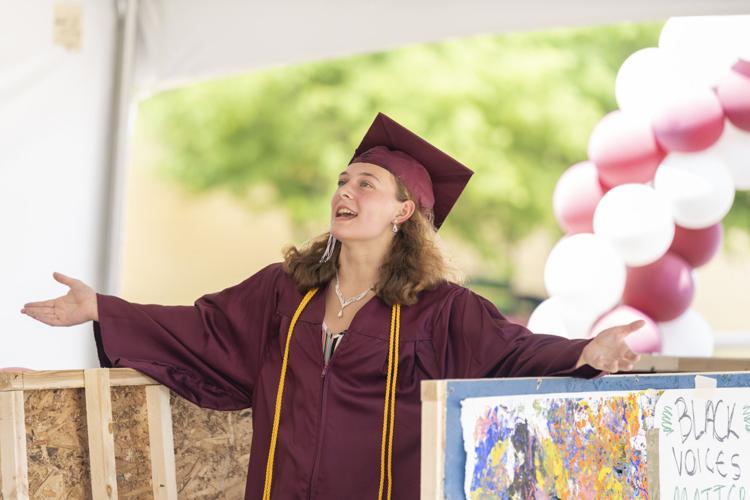 Anti-mask protest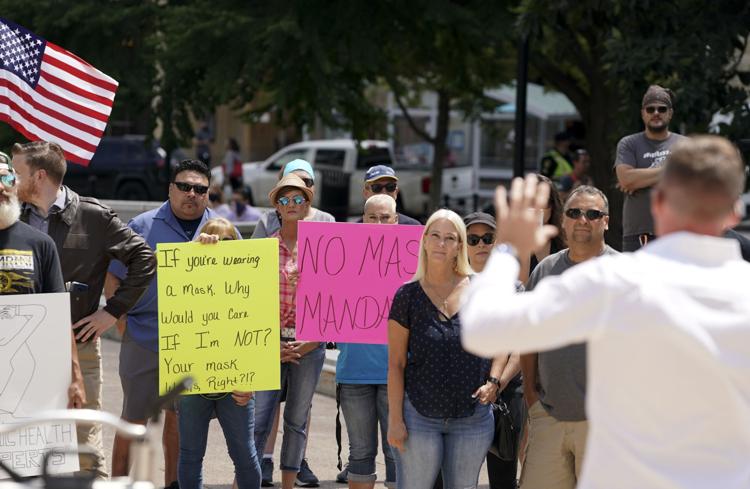 Making COVID-19 masks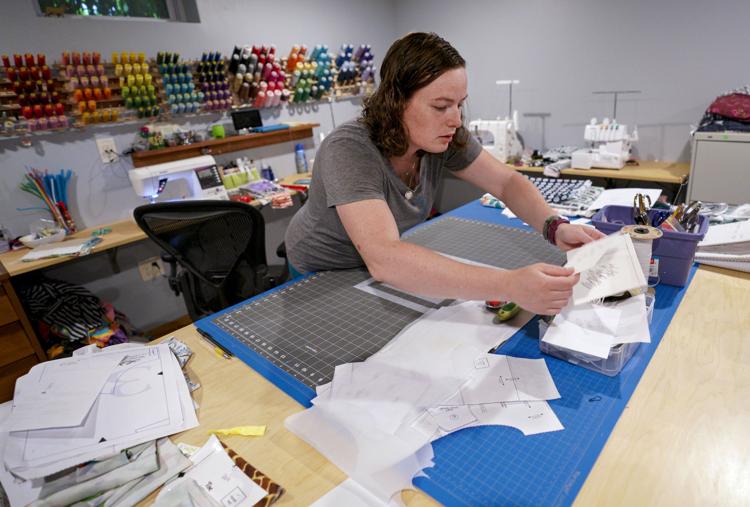 Shortage of coins
Goodman Pool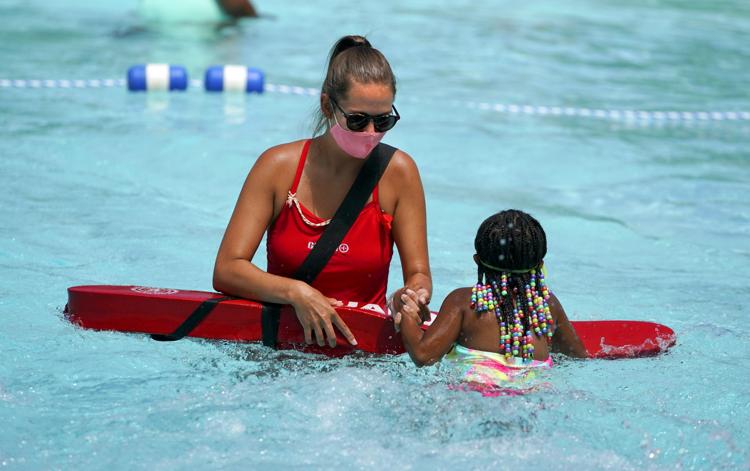 Goodman Pool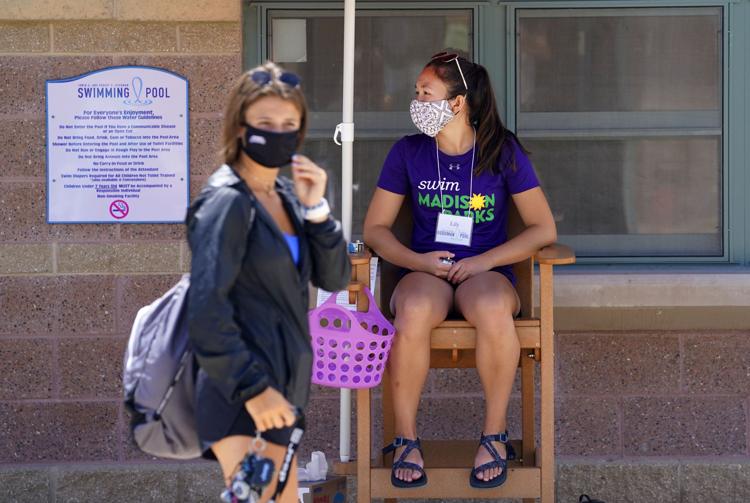 YMCA summer camp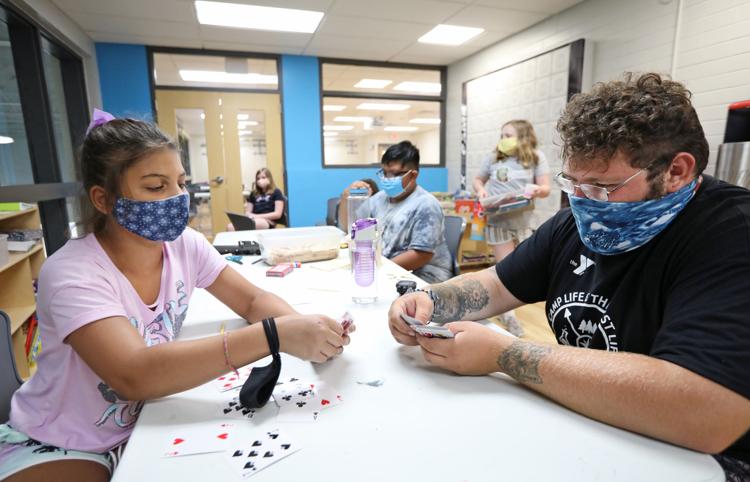 100,000 masks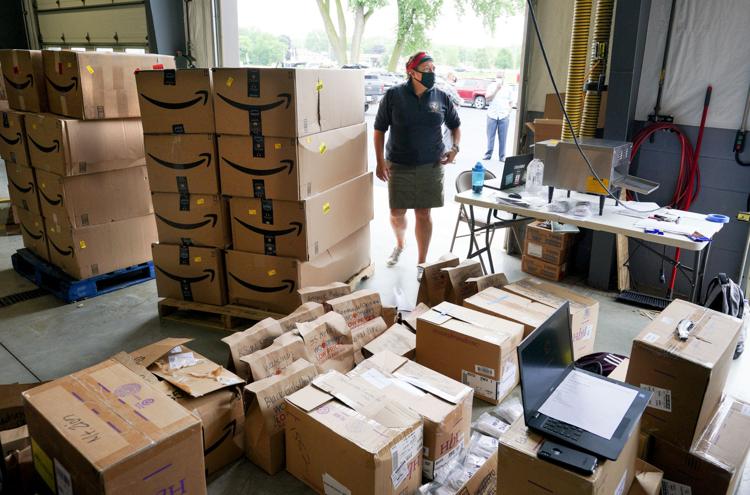 Contact tracing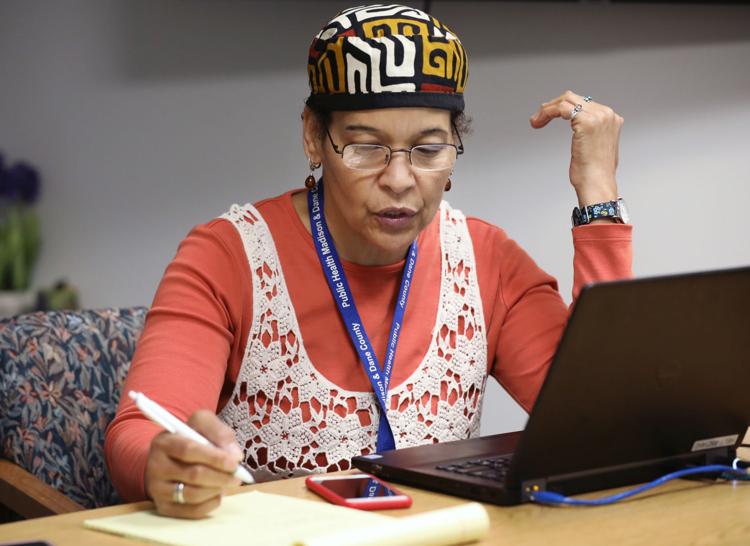 Doctor talking to patient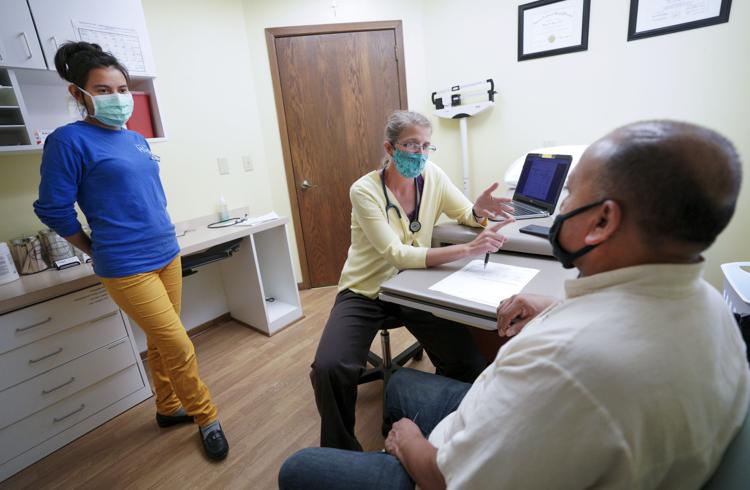 Outdoor class at Pinnacle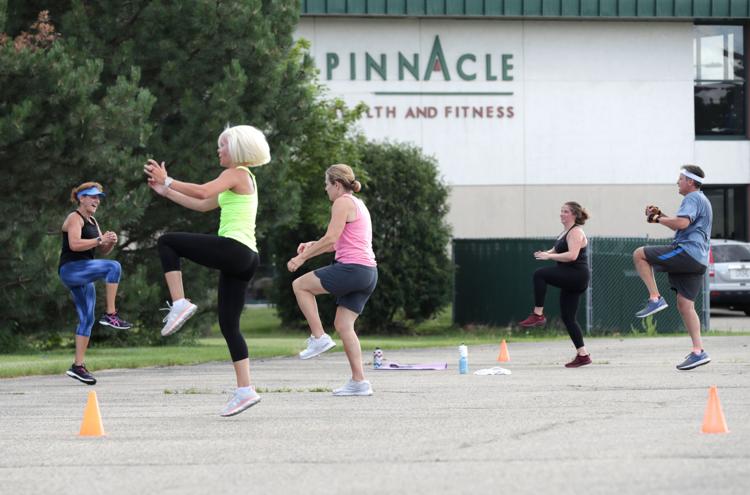 Punching bag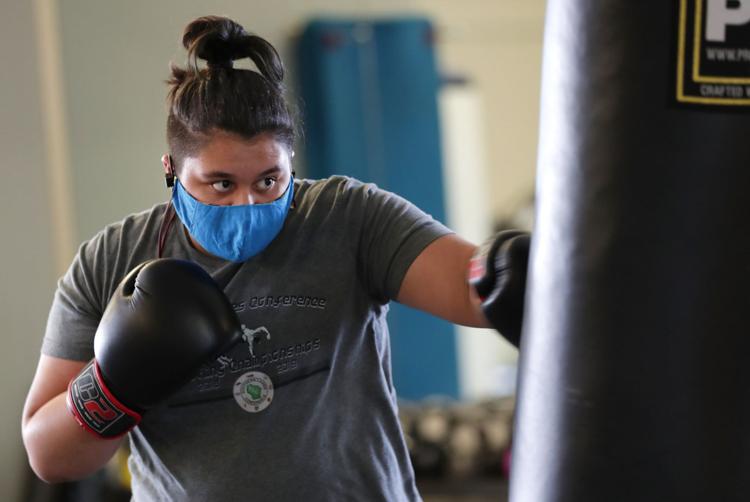 Starlite 14 drive-in theater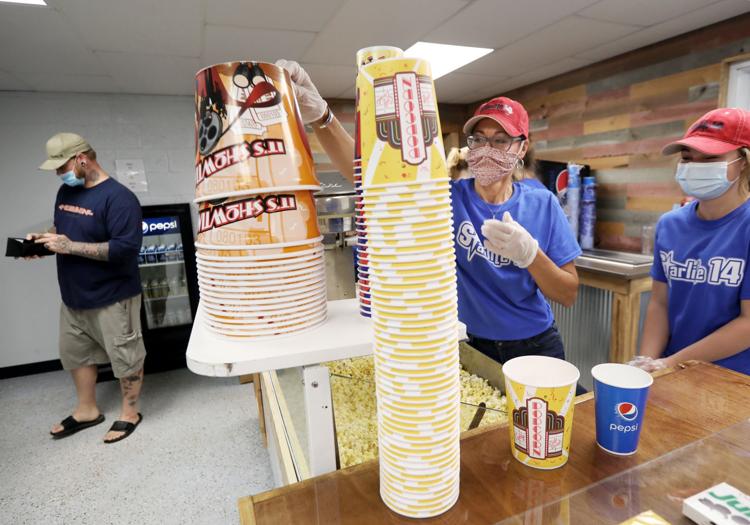 Starlite 14 drive-in theater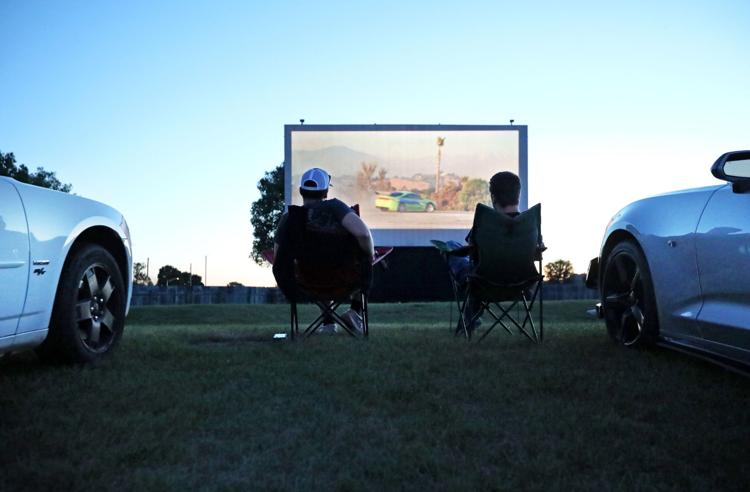 Masks to be required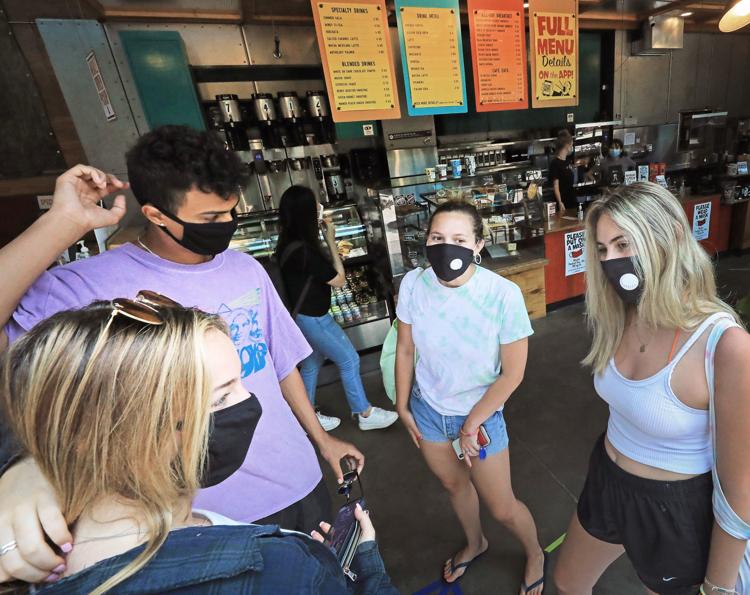 News conference on masks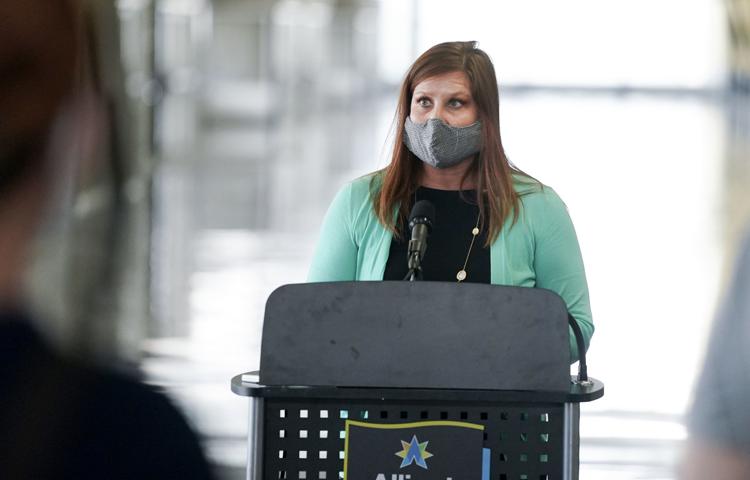 Covid cleaning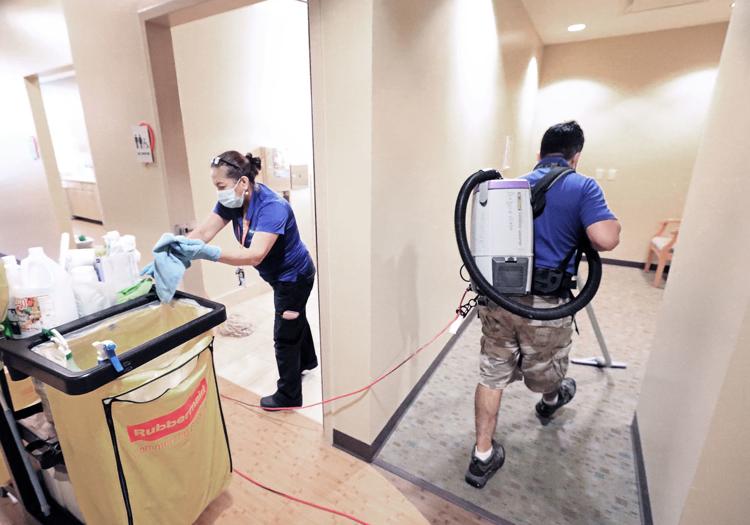 Bar closings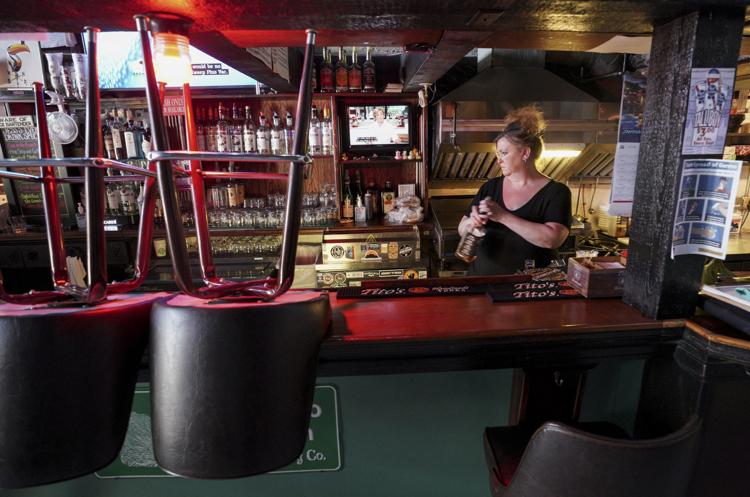 Homeless camps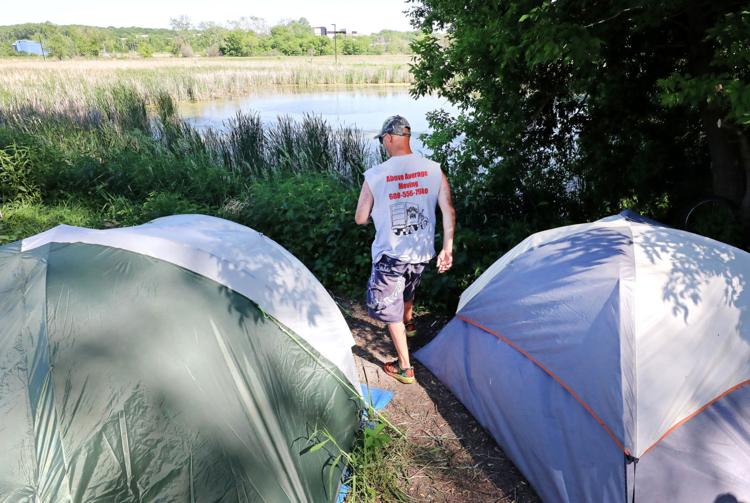 Homeless camps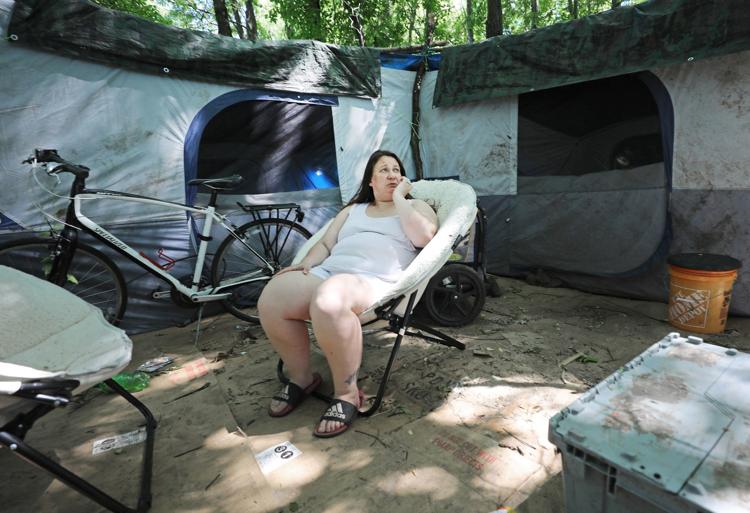 Virus testing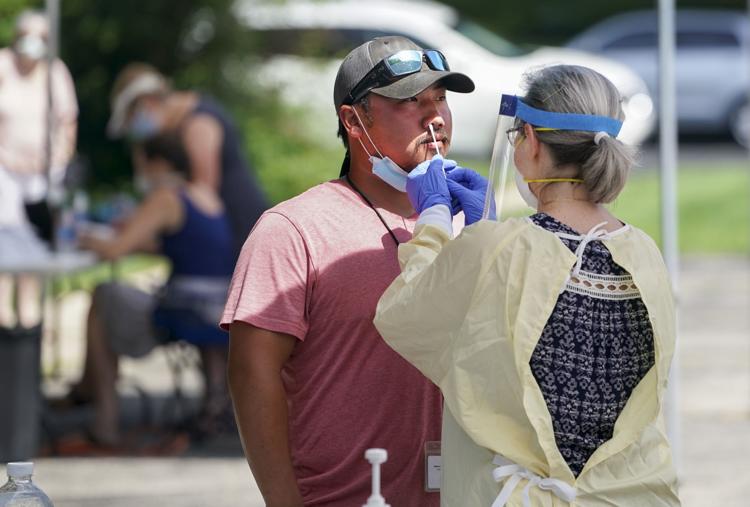 Testing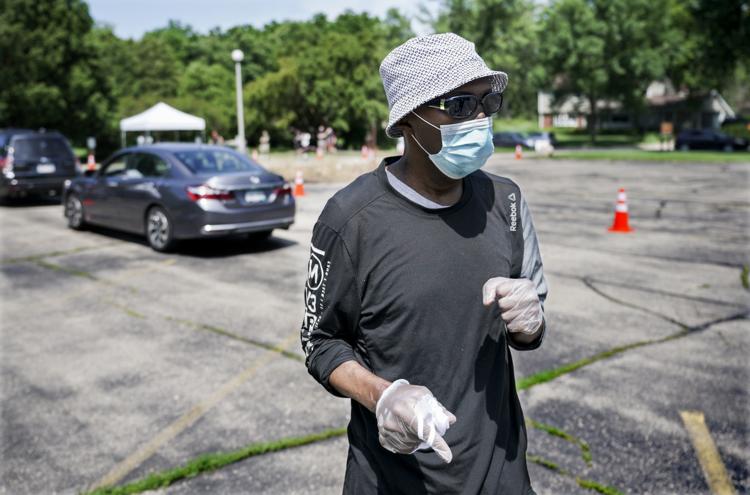 Testing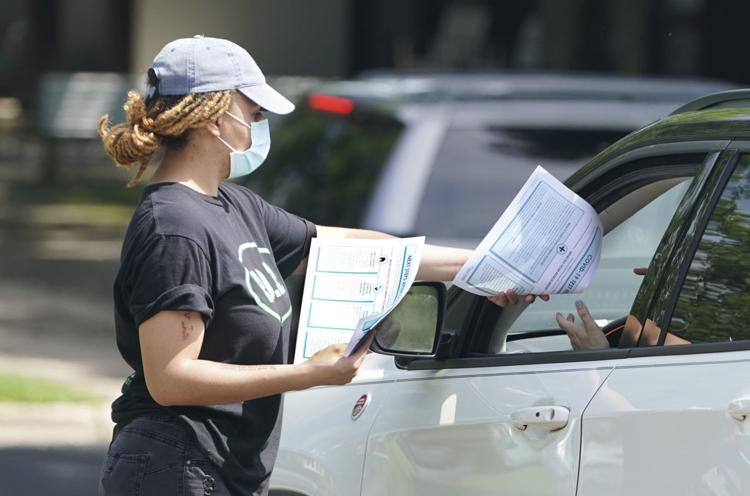 Henry Vilas Zoo reopens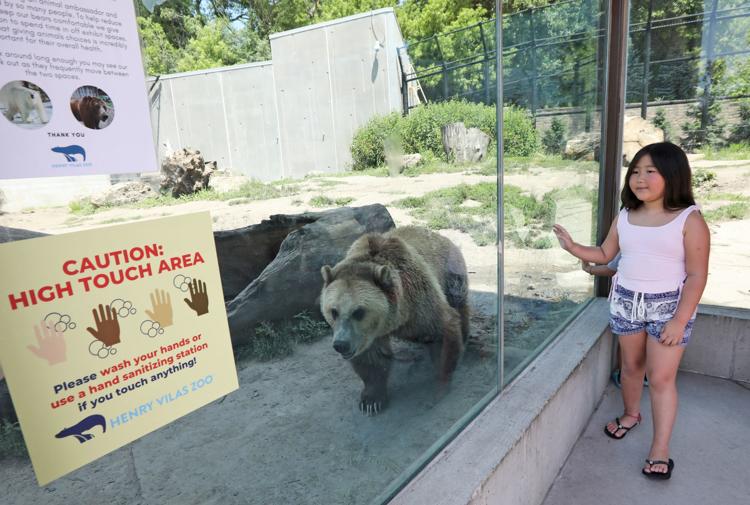 Union Terrace reopening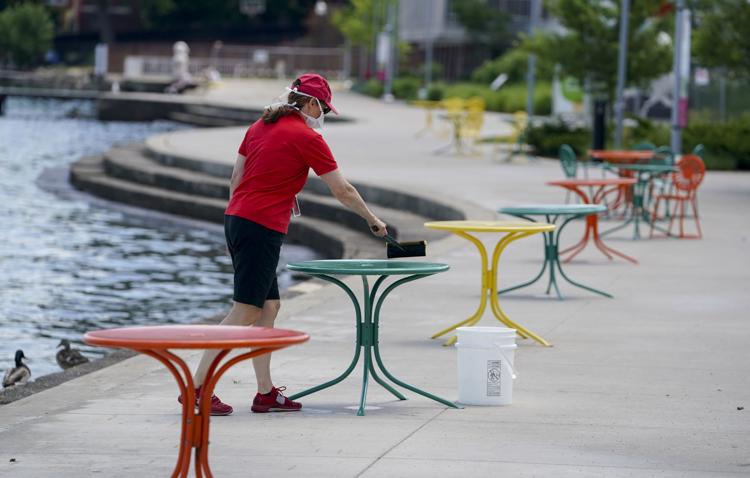 A Day to Remember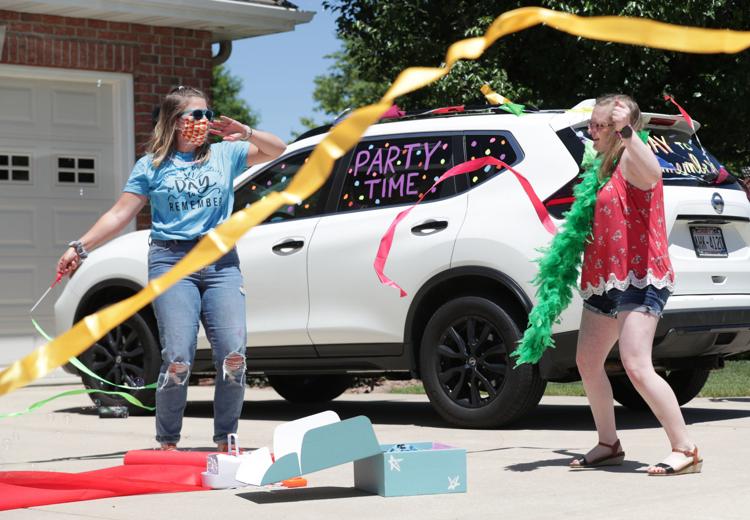 West High grads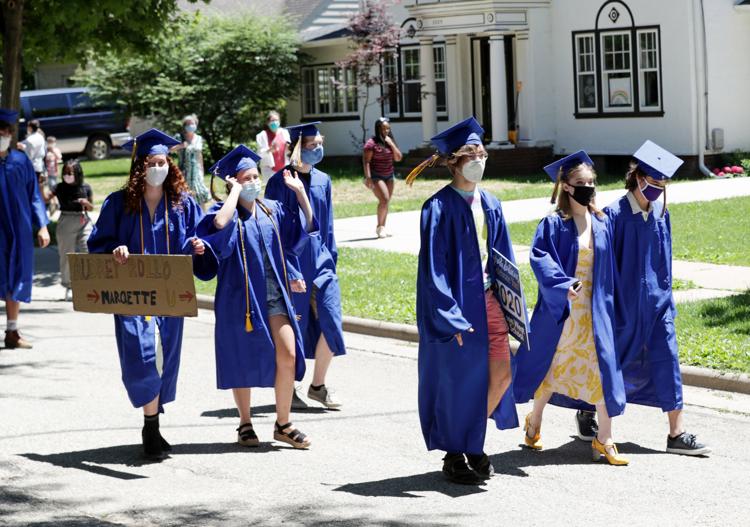 Pool openings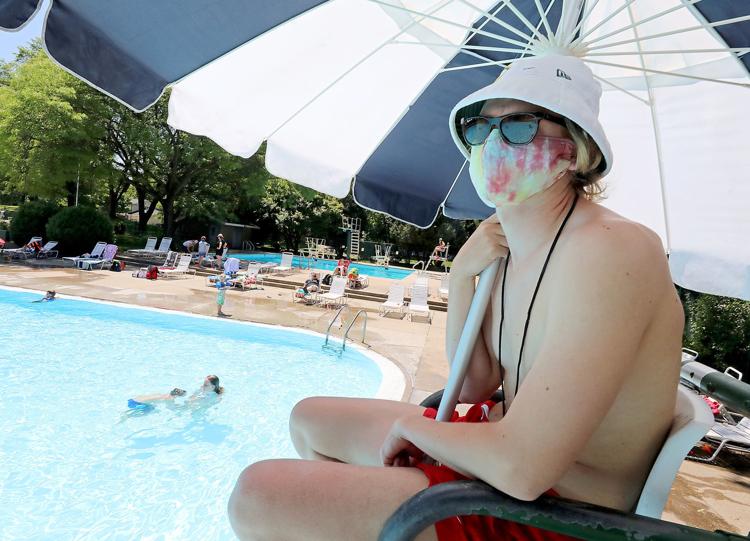 Grads on the Yahara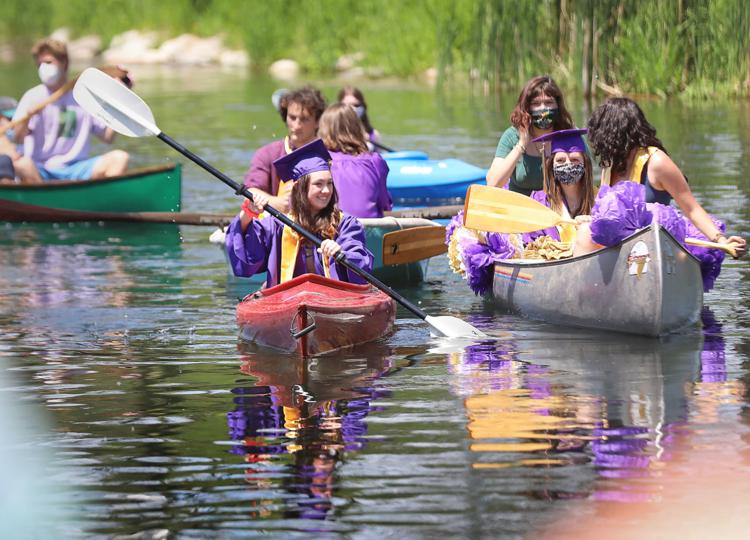 Fifth-grade graduation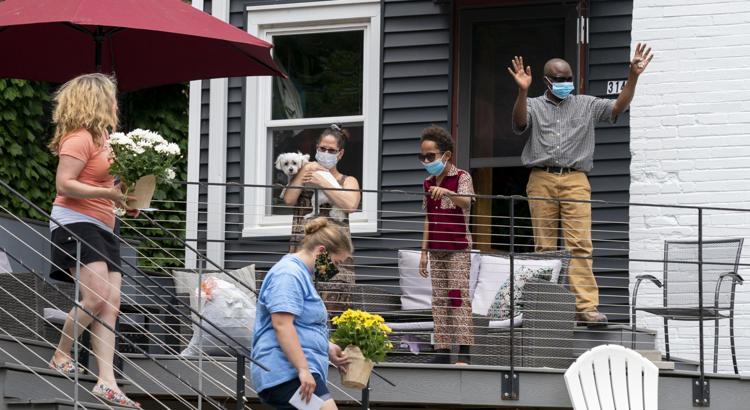 Tribes battling steep losses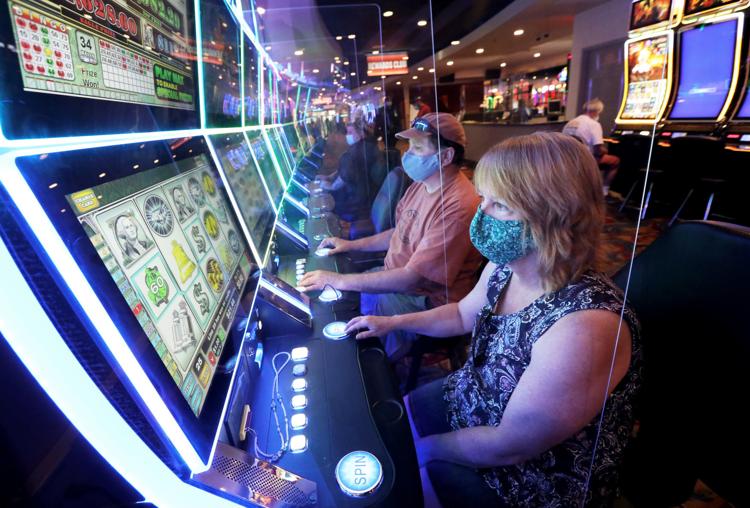 COVID-19 openings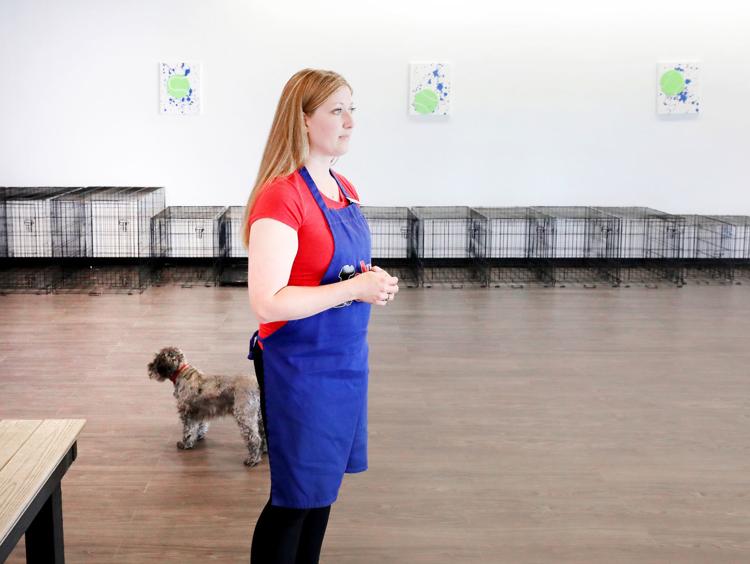 Picking up belongings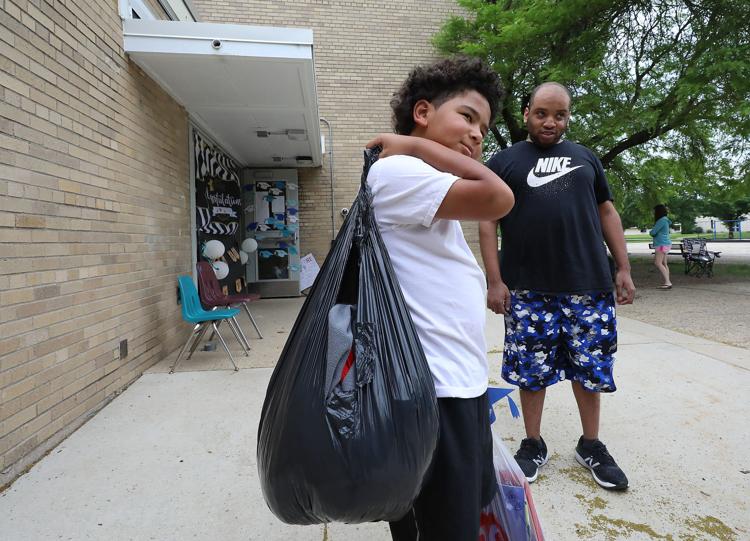 Downtown Businesses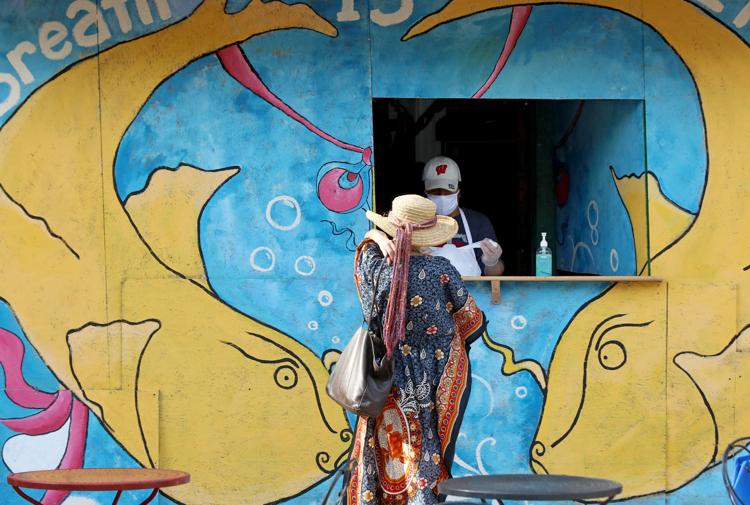 Covid transportation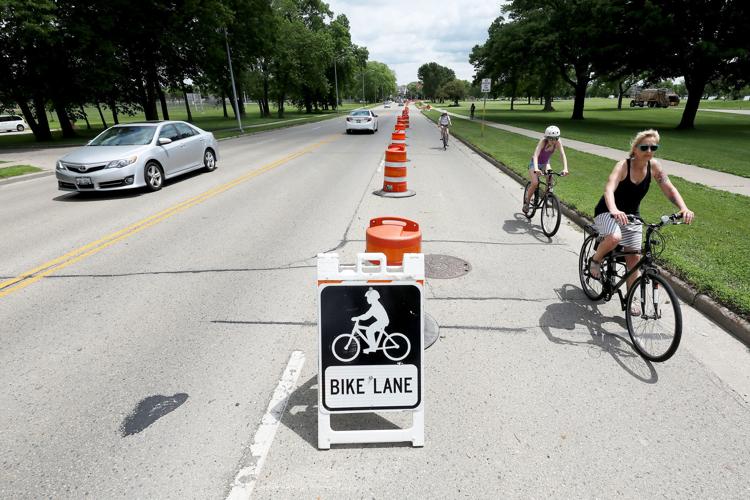 Church capacities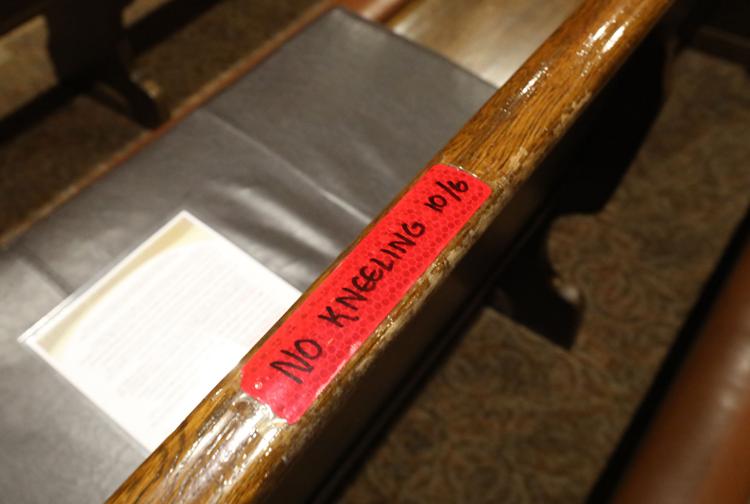 Church capacities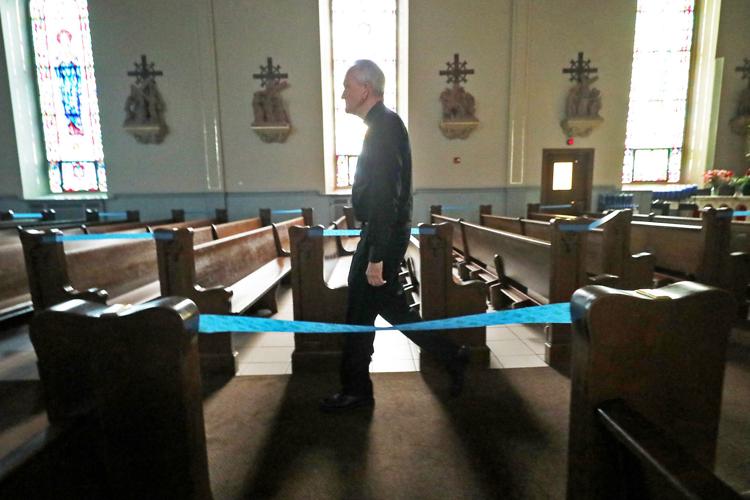 Prepping for reopening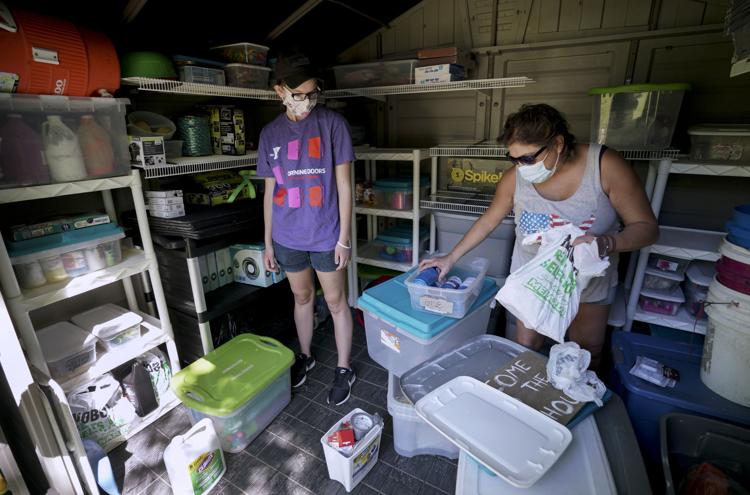 Warner Park - screening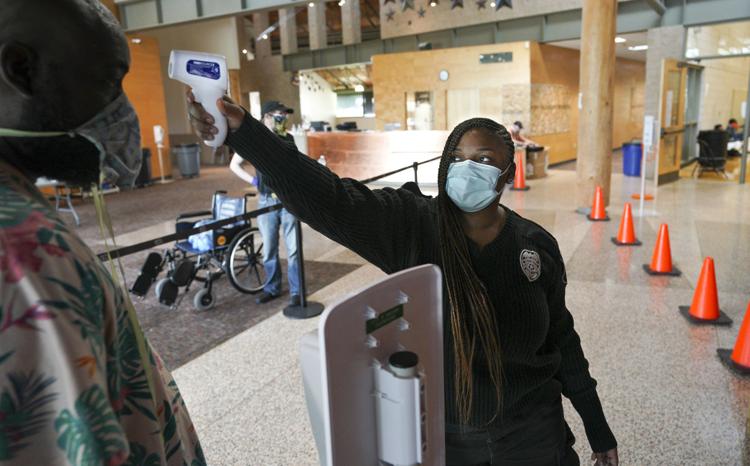 Outdoor Dining East Main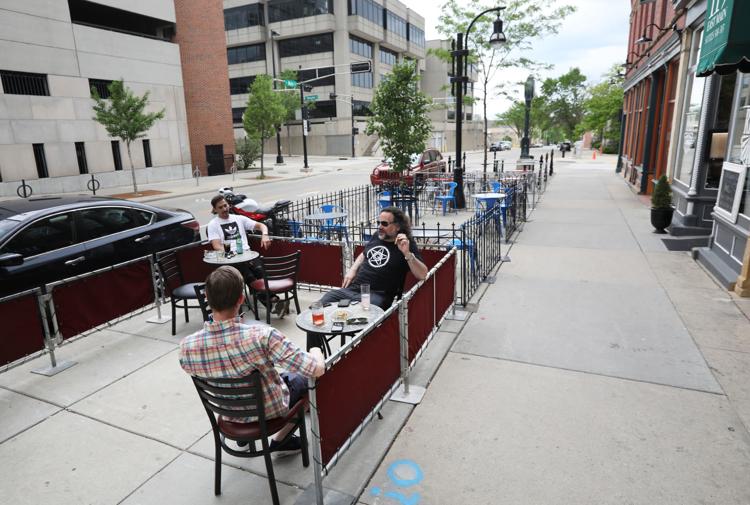 Spacing out customers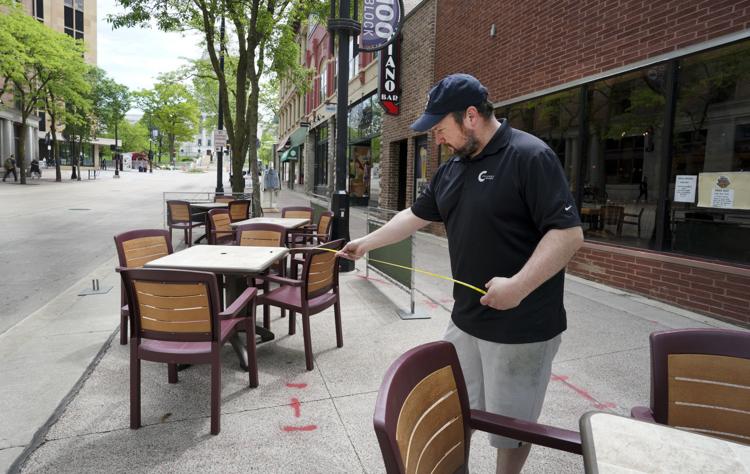 Getting a tattoo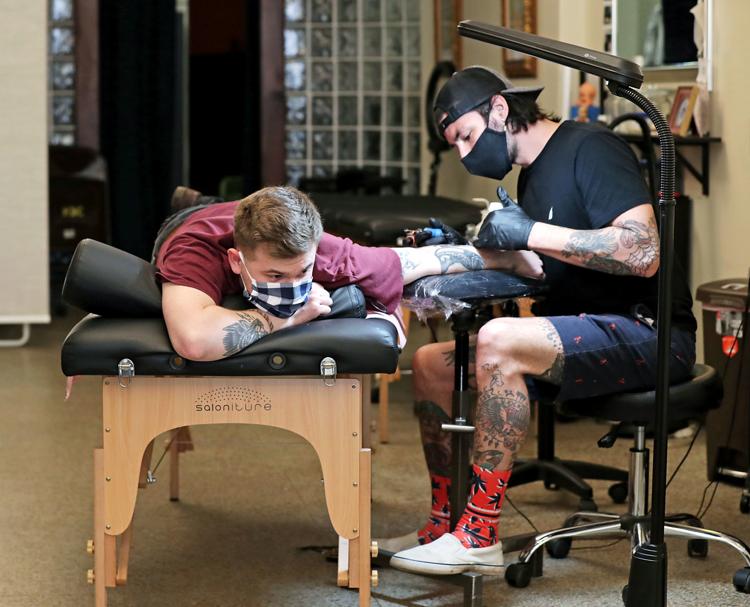 Memorial Day ceremony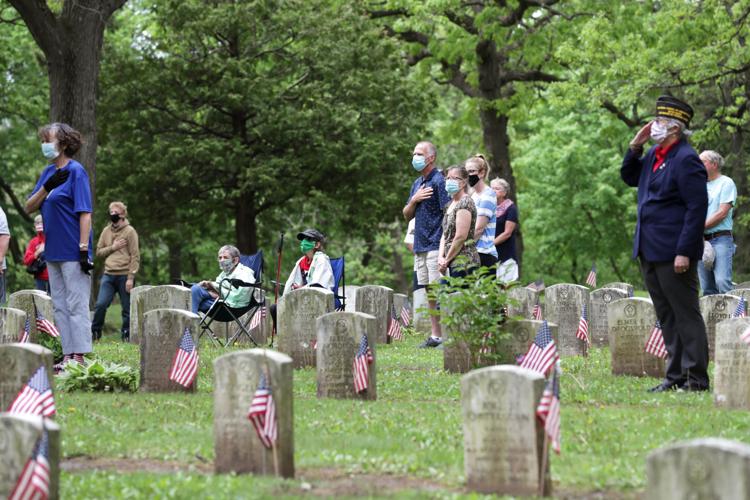 Memorial Day weekend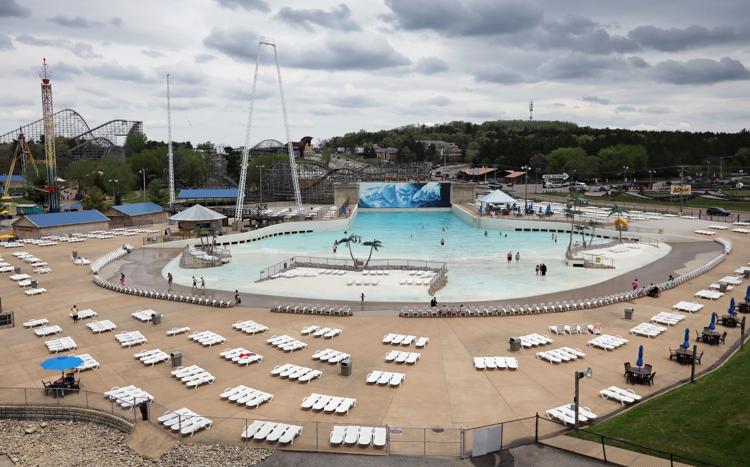 Tom Diehl, Tommy Bartlett Show not opening 2020, State Journal photo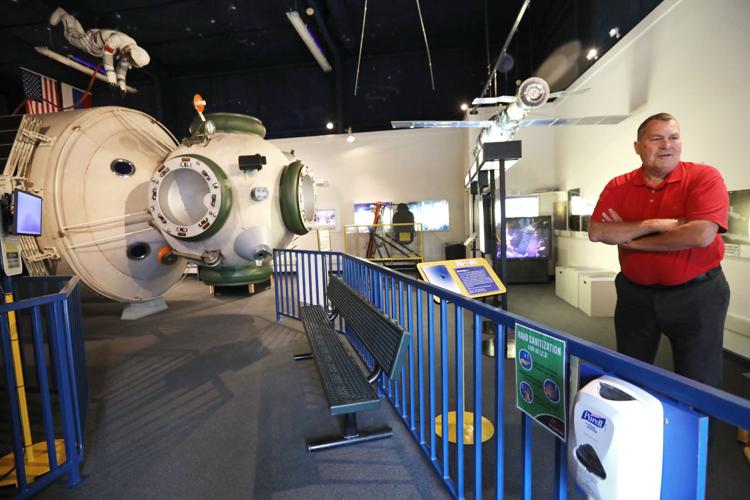 Salons Opening
Fitness openings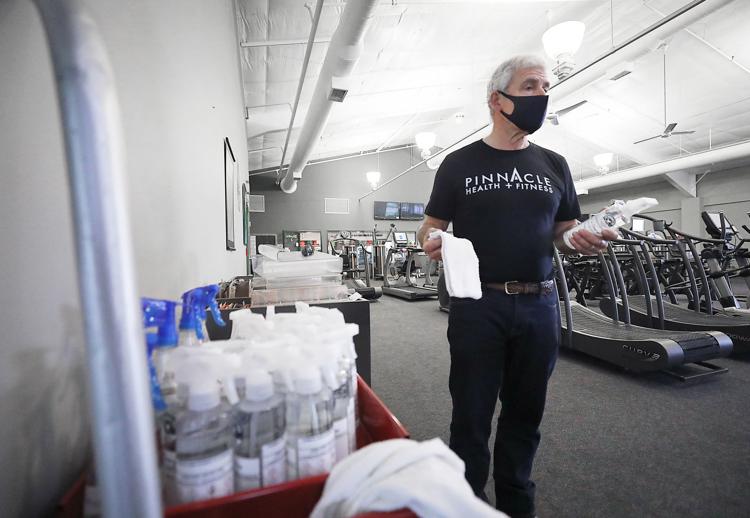 Duck Pond Drive-In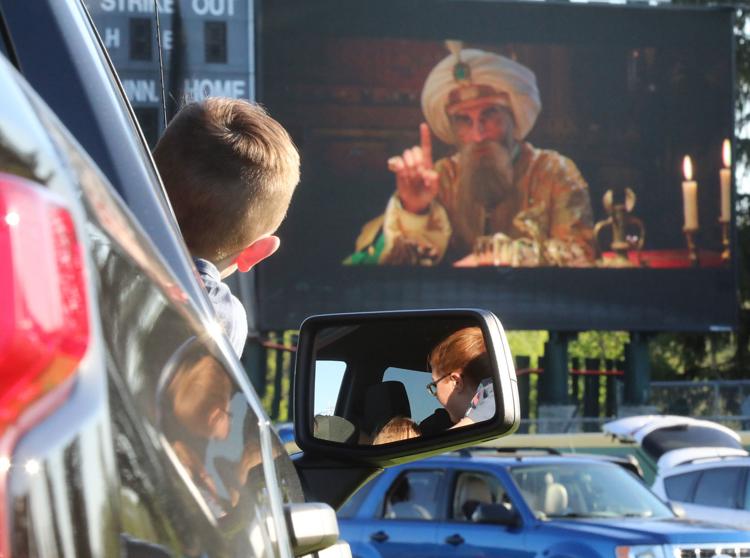 Memorial Union crowd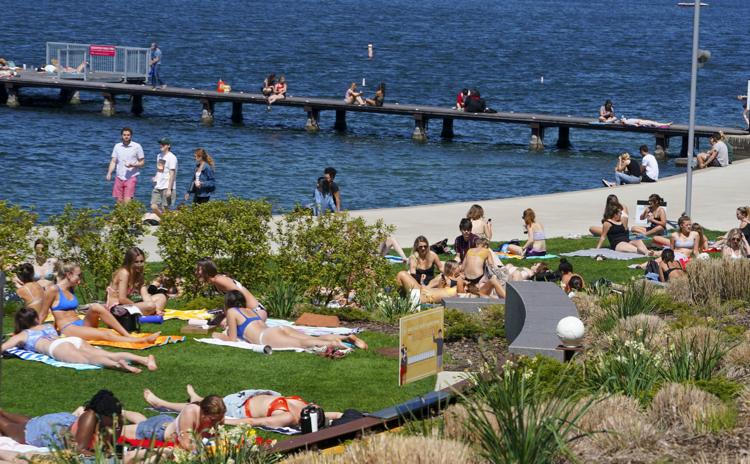 Child care at YMCA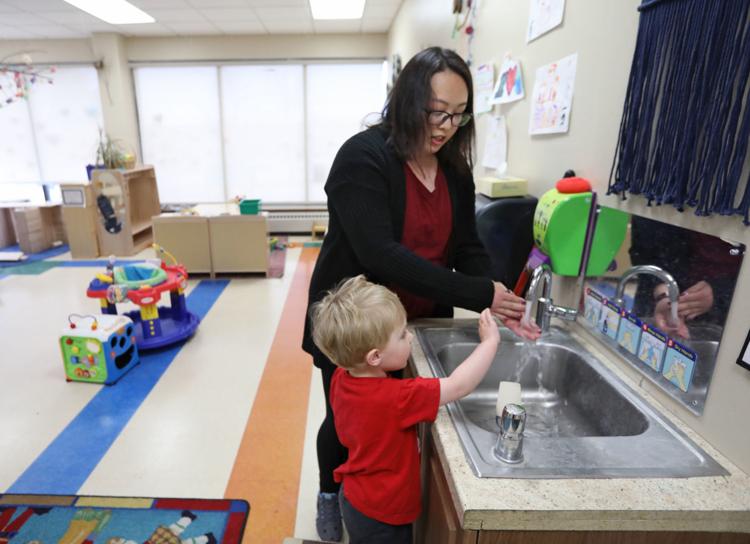 Bikers on Arboretum Drive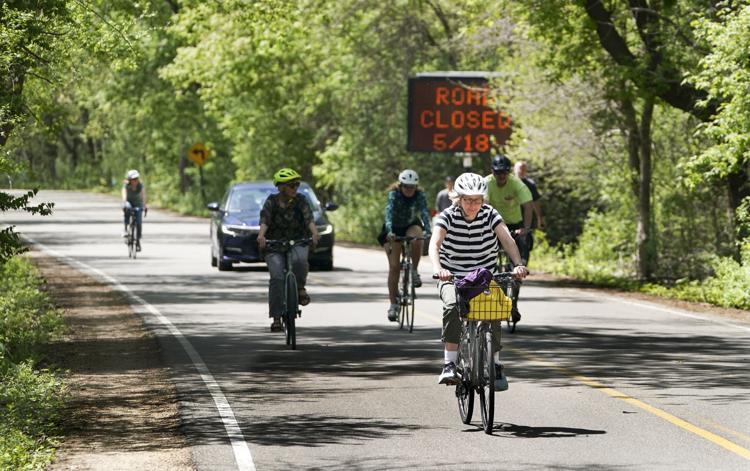 Brittingham Boats
Restaurant open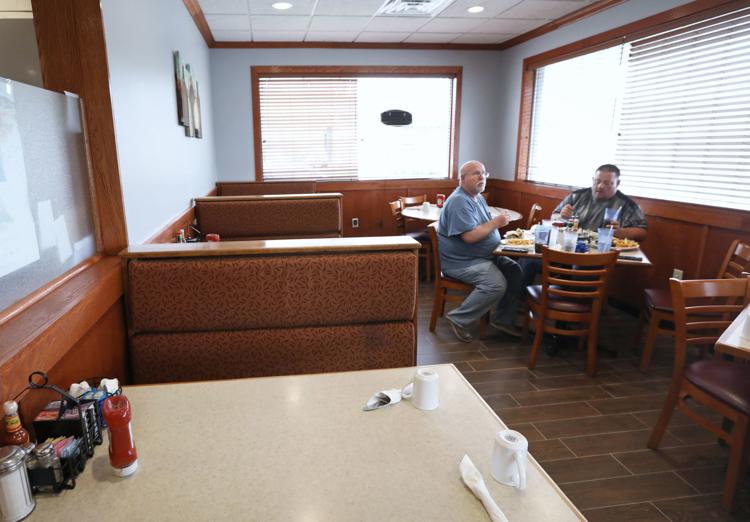 COVID-19 businesses reopen
Restaurant, bars reopen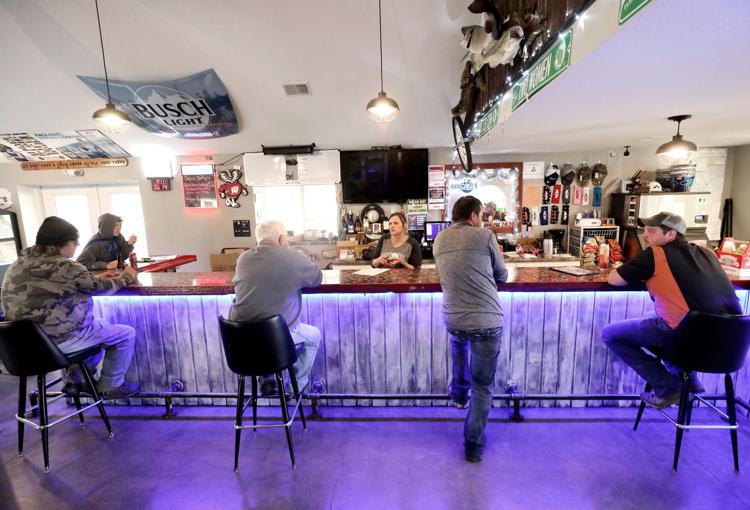 Dentist with patient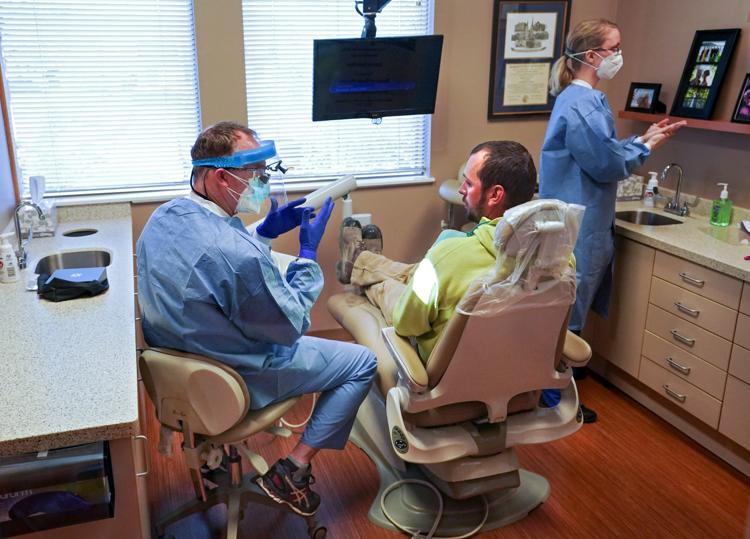 Dane County institutes order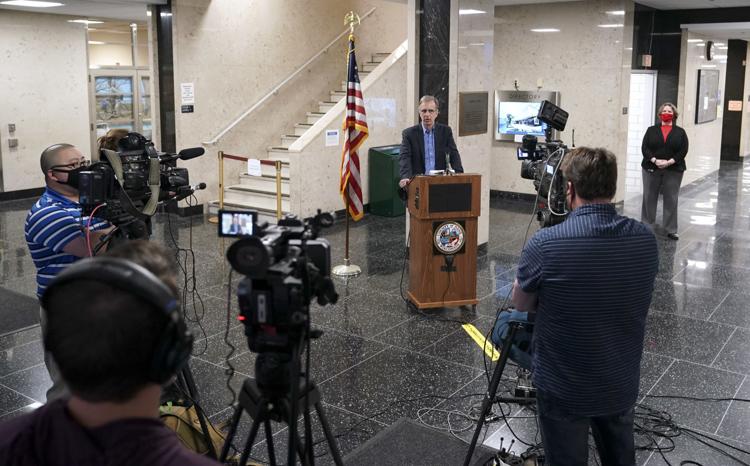 Carry-out food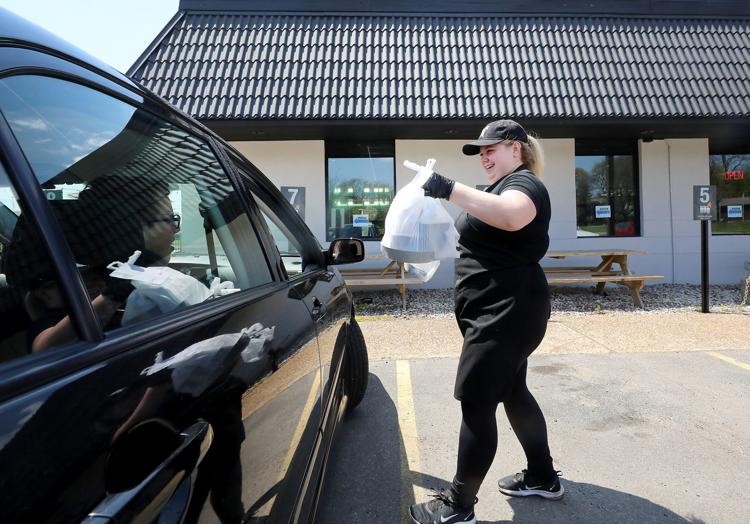 Small retailers reopening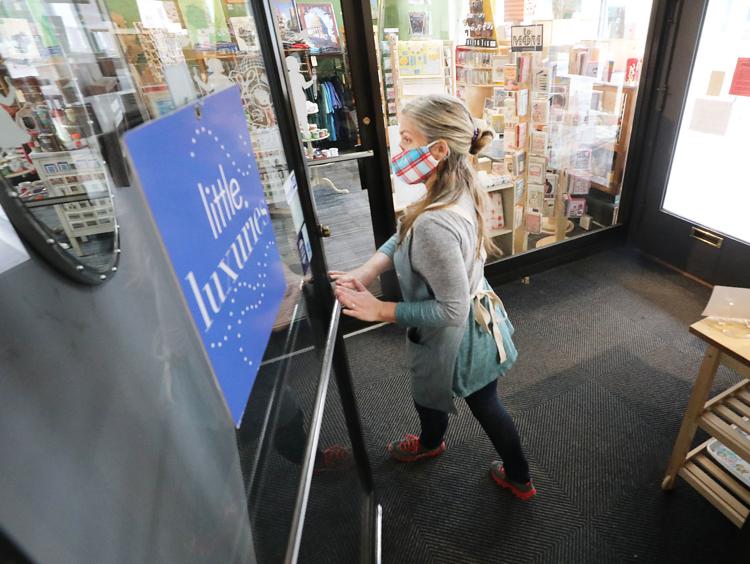 Shoe store reopening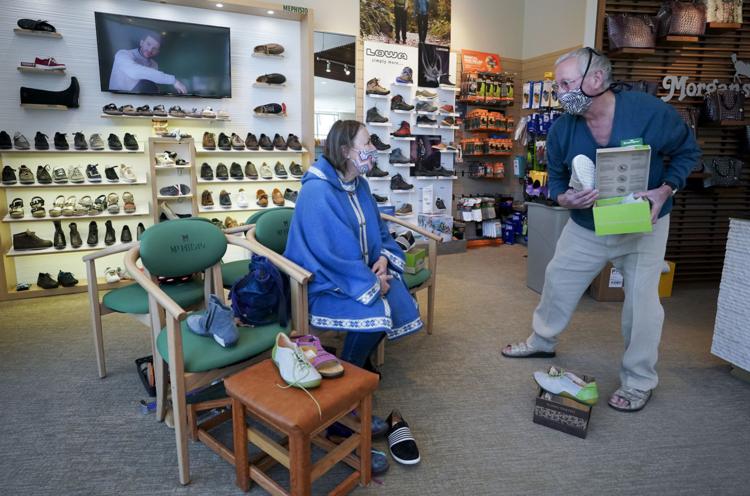 COVID 19 testing site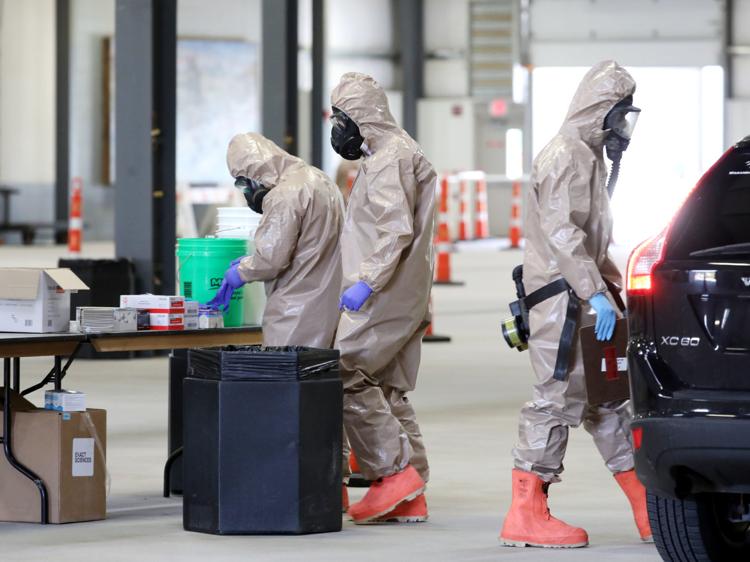 COVID 19 testing site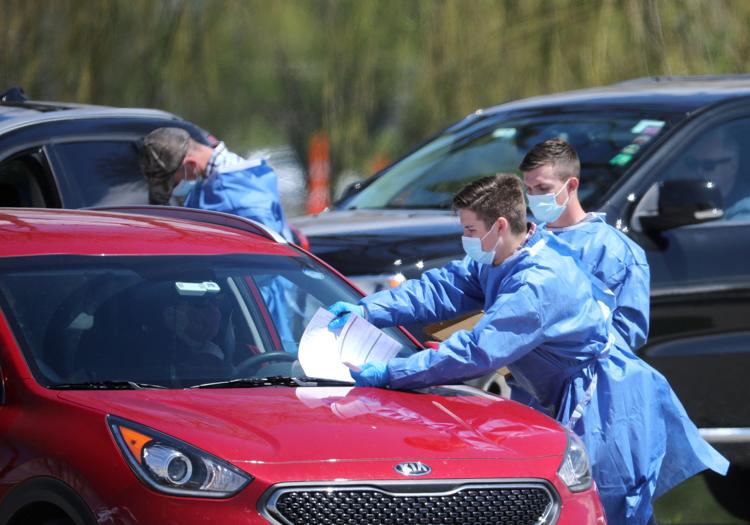 UW-Madison virtual graduation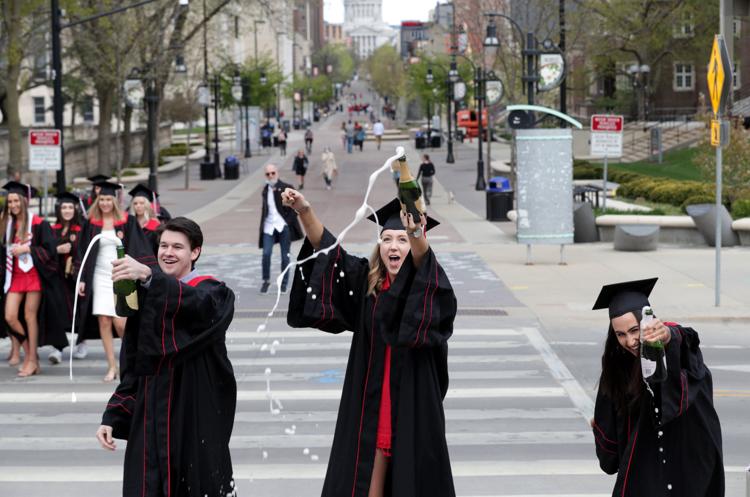 Monona Library Curbside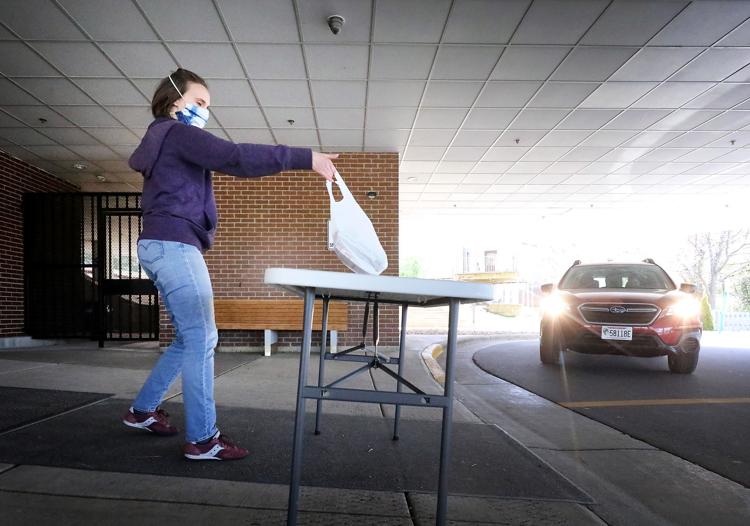 COVID-19 meat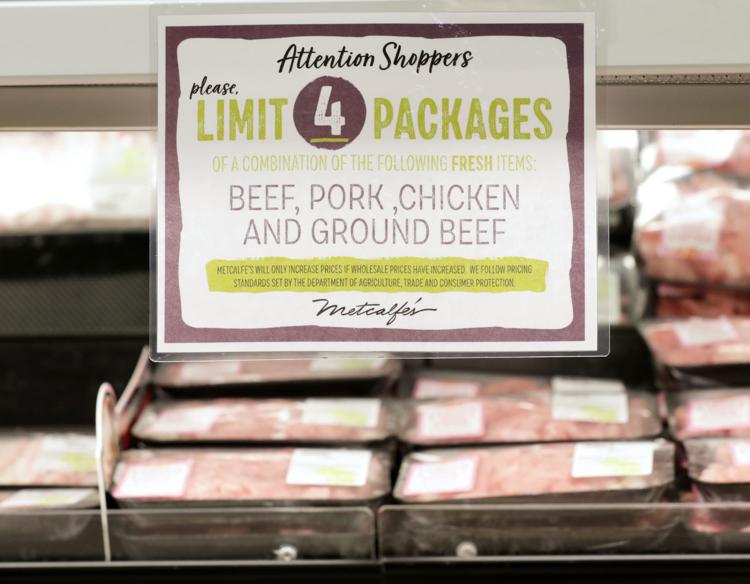 Homeless in parks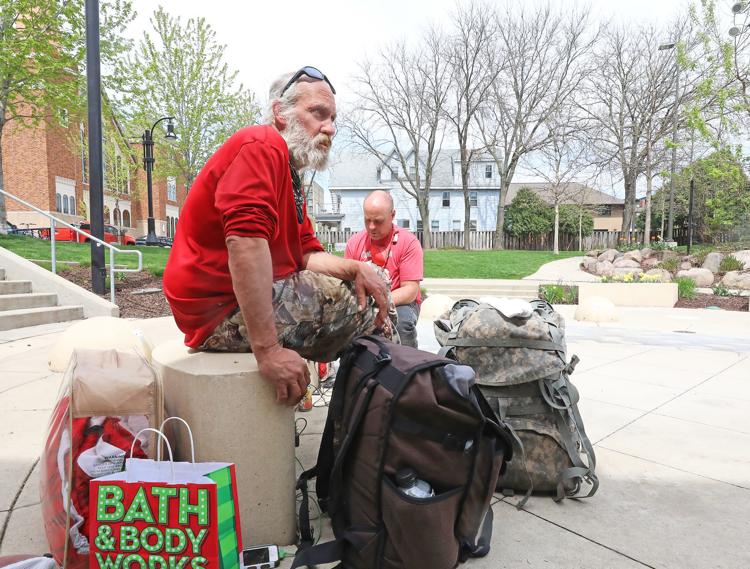 UW Commencement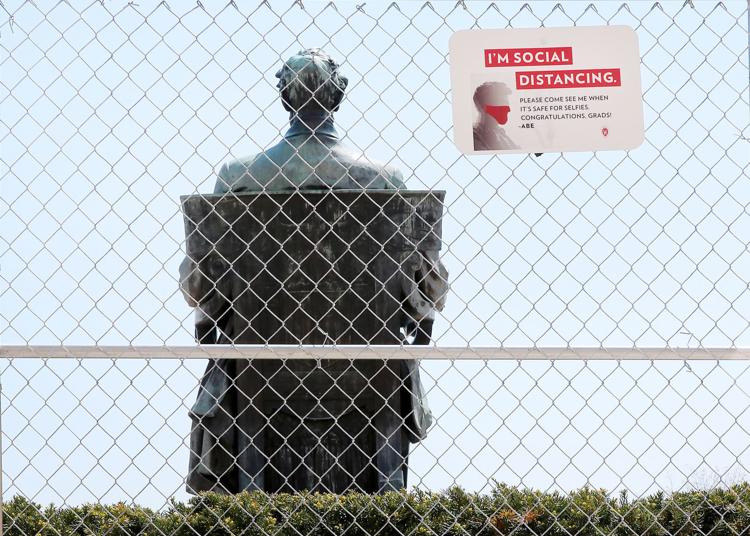 River Food Pantry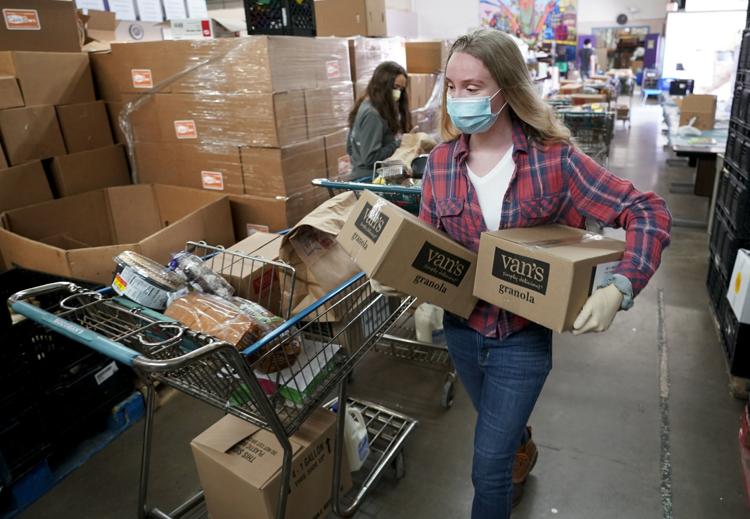 Dane County tourism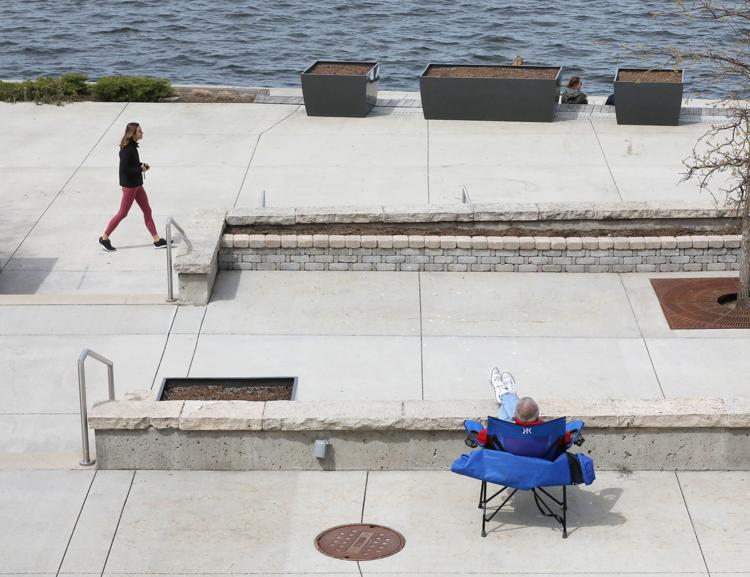 "Outside Looking In: A Drive-Thru Exhibition"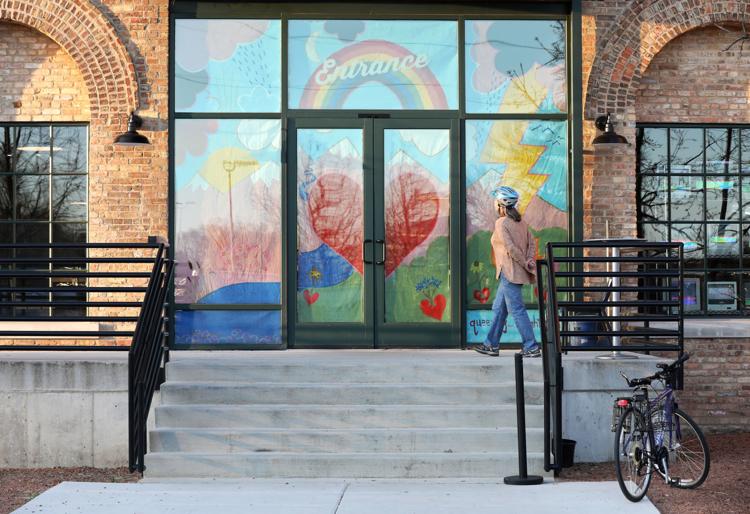 COVID-19 Menards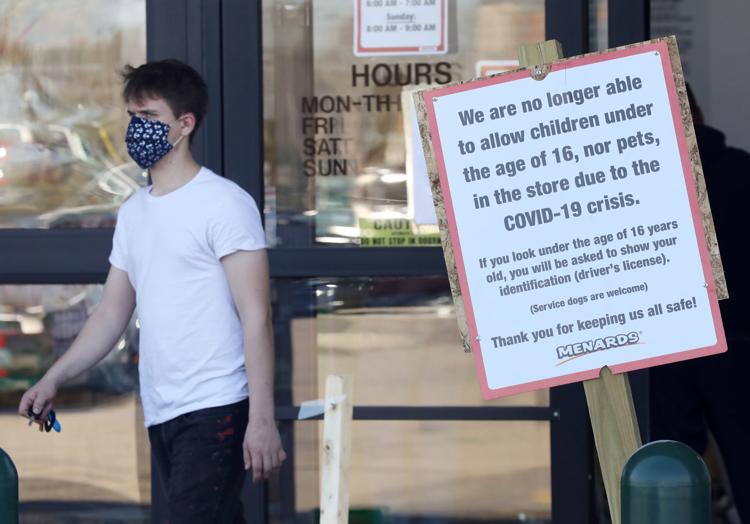 Covid Assembly Hearing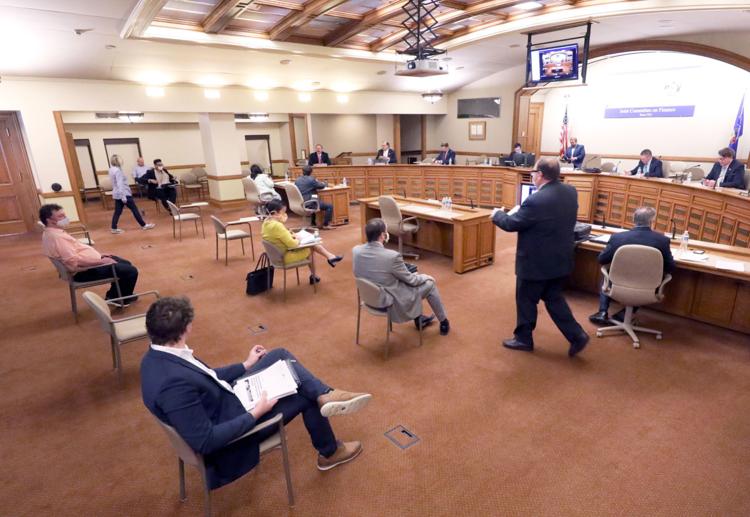 UW furloughs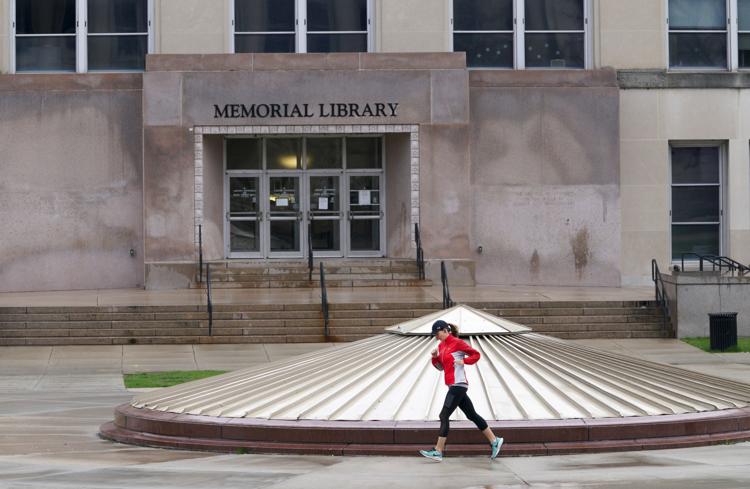 Stay safe, Badgers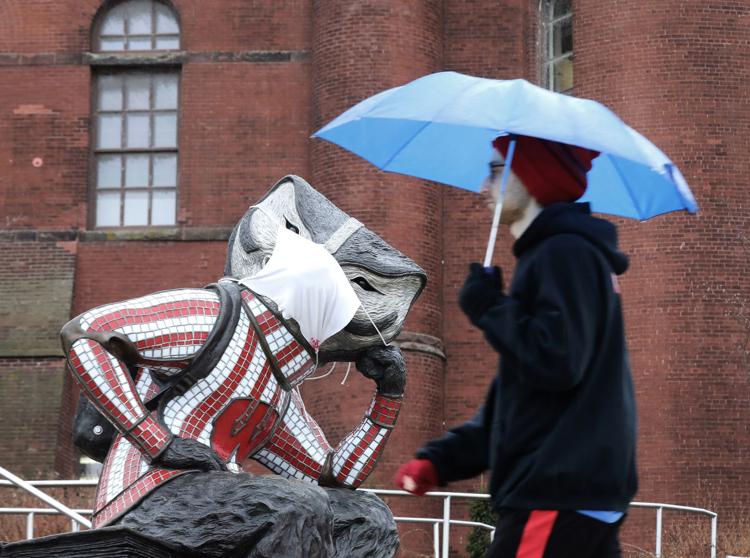 Celebrating 103 - From a distance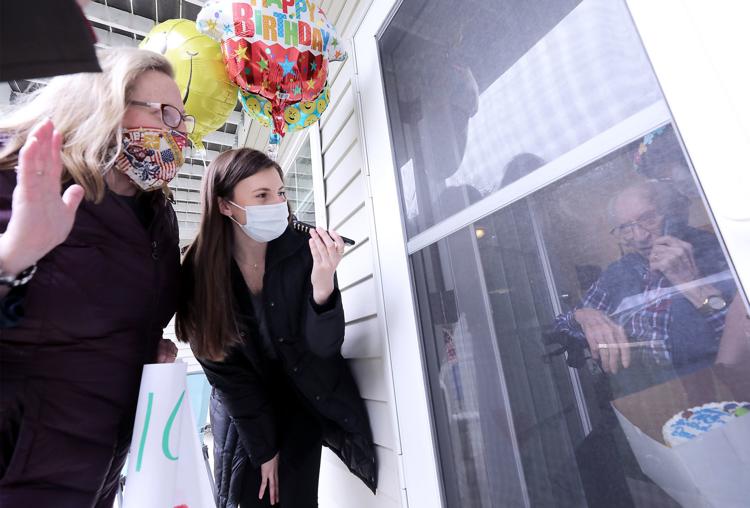 COVID-19 protest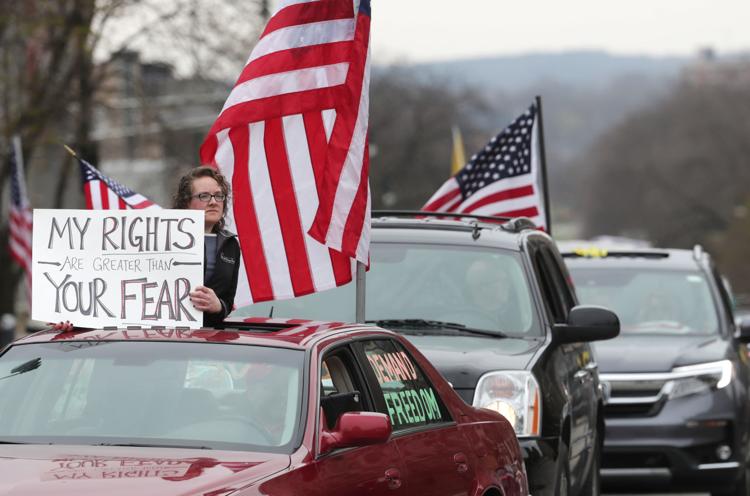 COVID-19 candle installation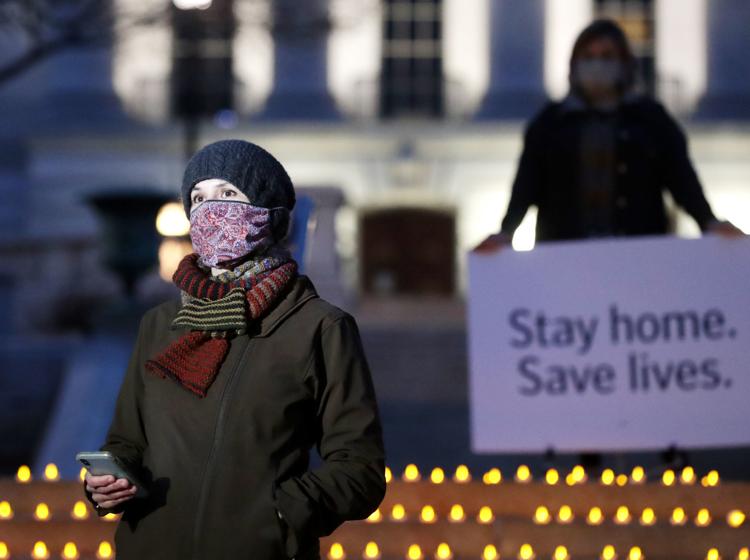 COVID-19 candle installation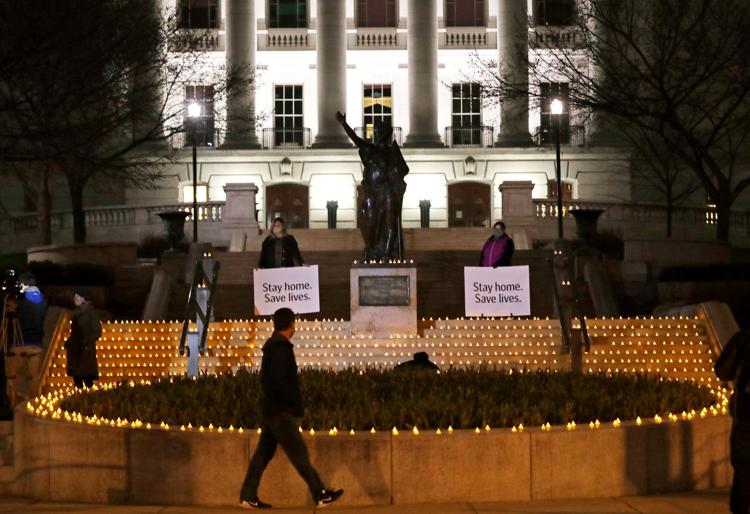 A fishing opener amid COVID-19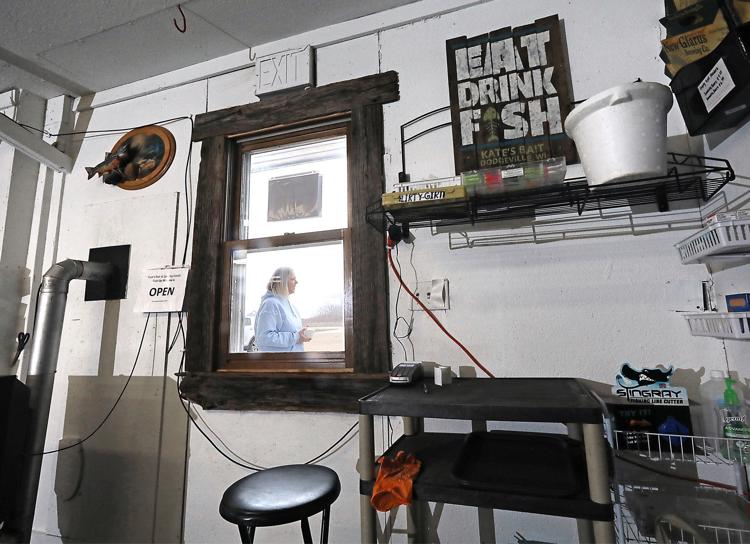 COVID-19 UW-Madison students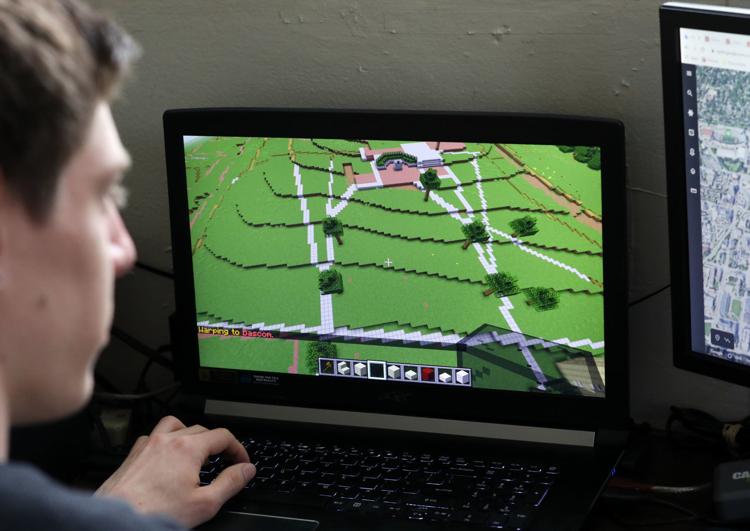 Covid Public Employees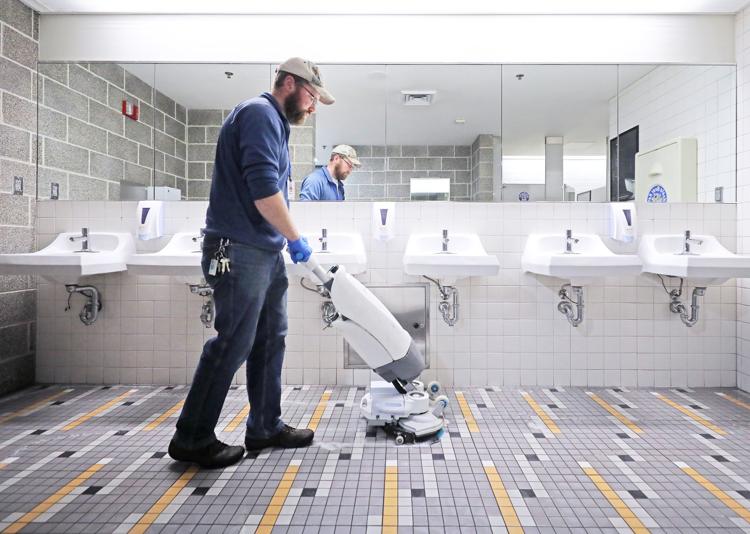 Act of Appreciation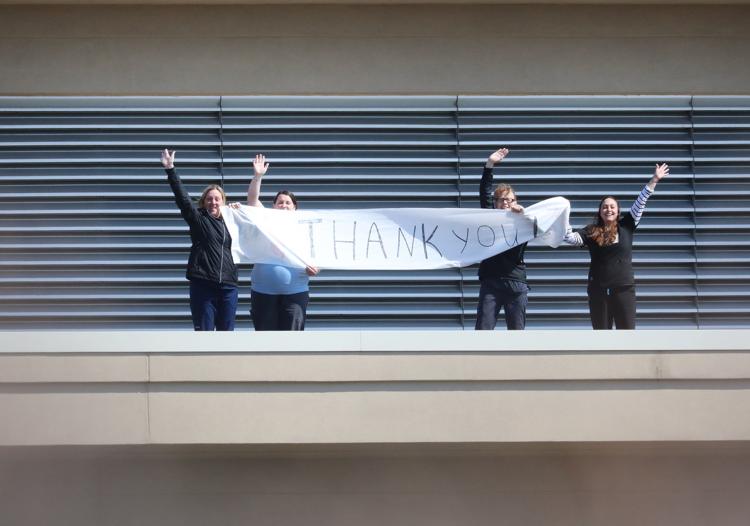 Brazelton with video screen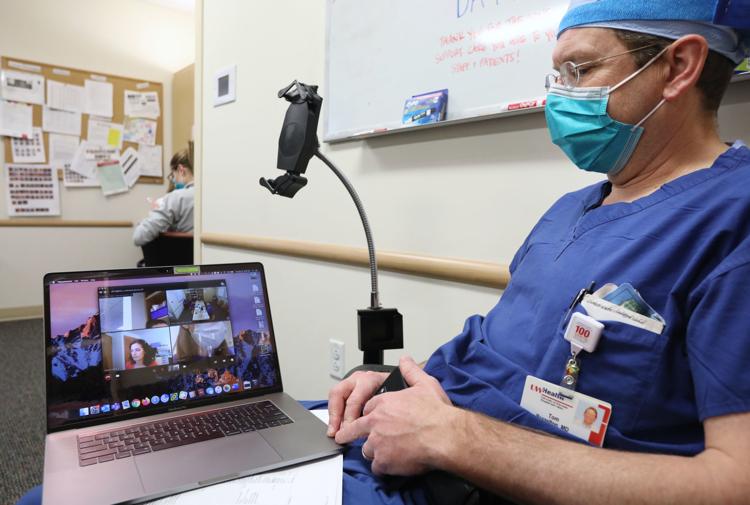 Saris stays busy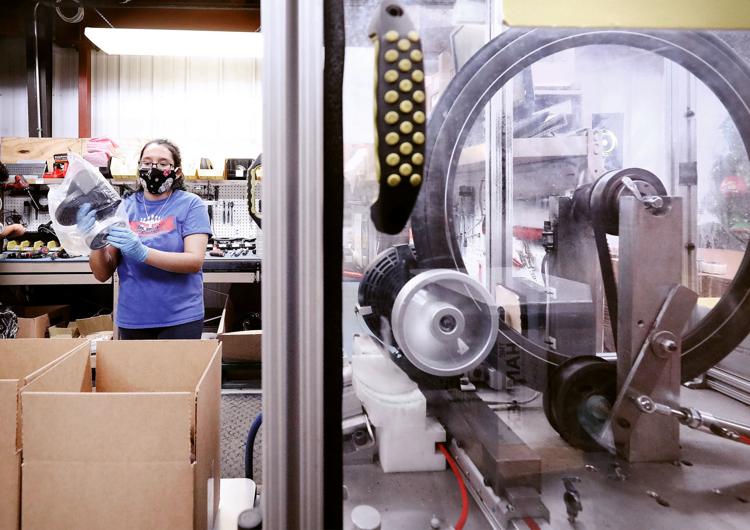 Absentee ballots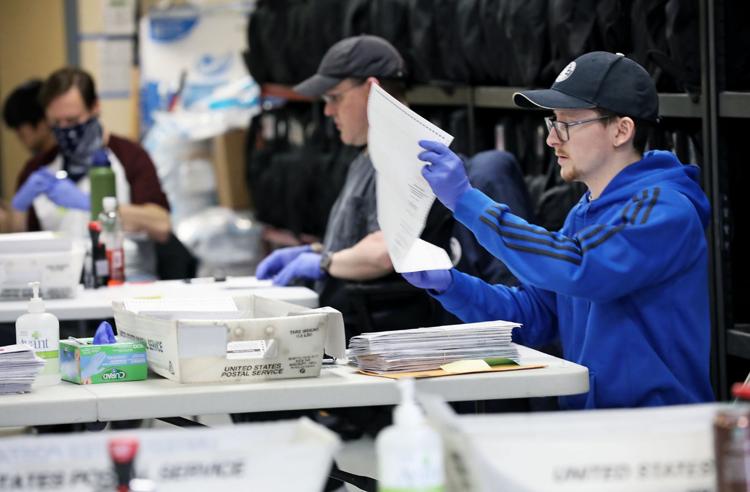 UW Covid Testing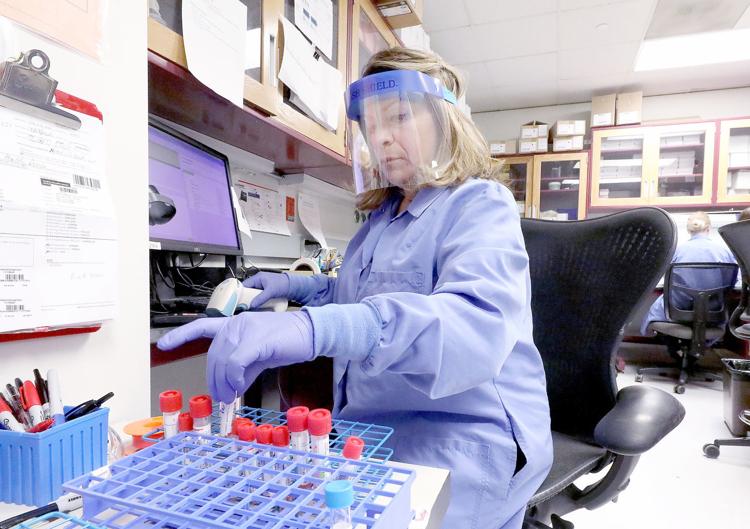 Covid State Parks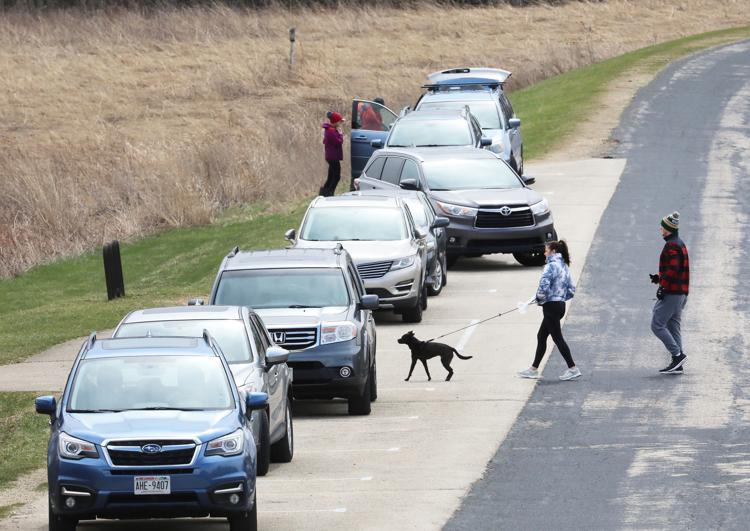 Easter baskets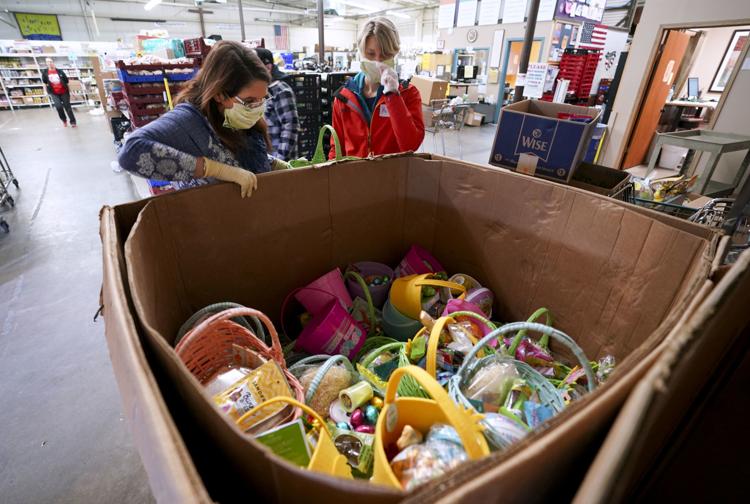 As social distancing progressed into an official order to stay in our homes, Madison has started to look more like an empty shell rather than …
Election Day with COVID-19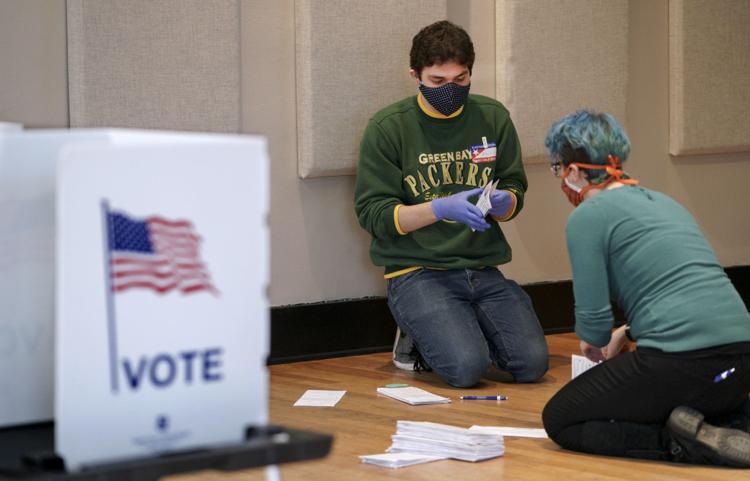 COVID-19 Journaling Project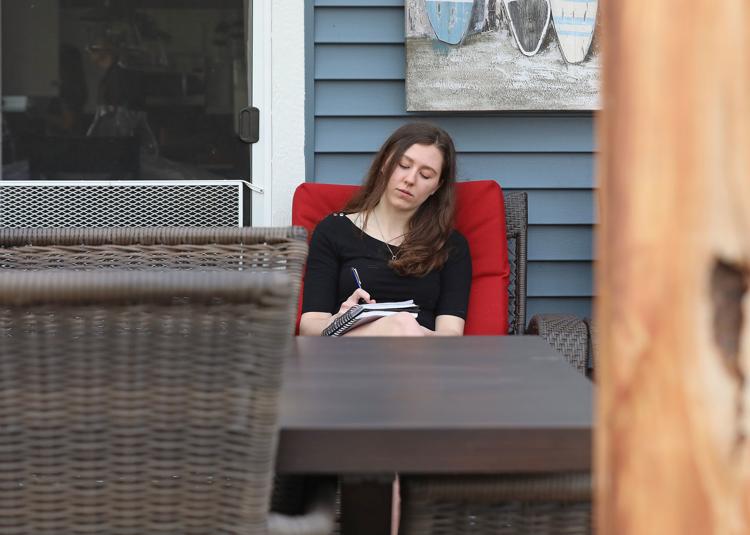 Election Day protest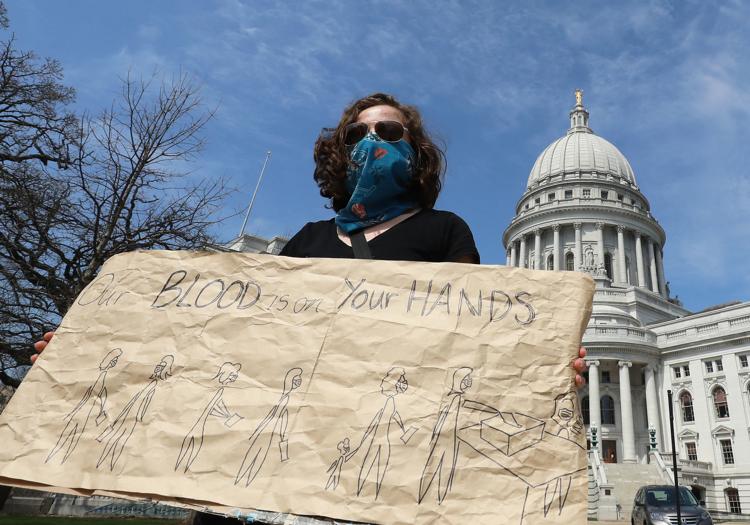 Election Day with COVID-19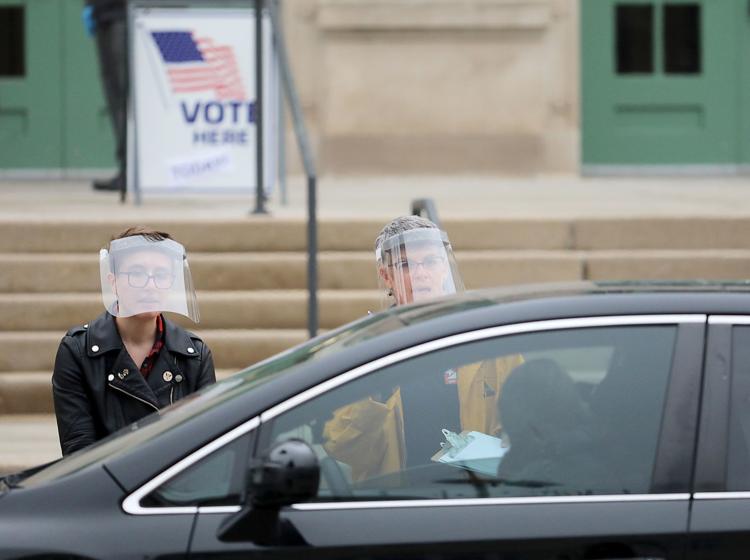 Honoring Essential Workers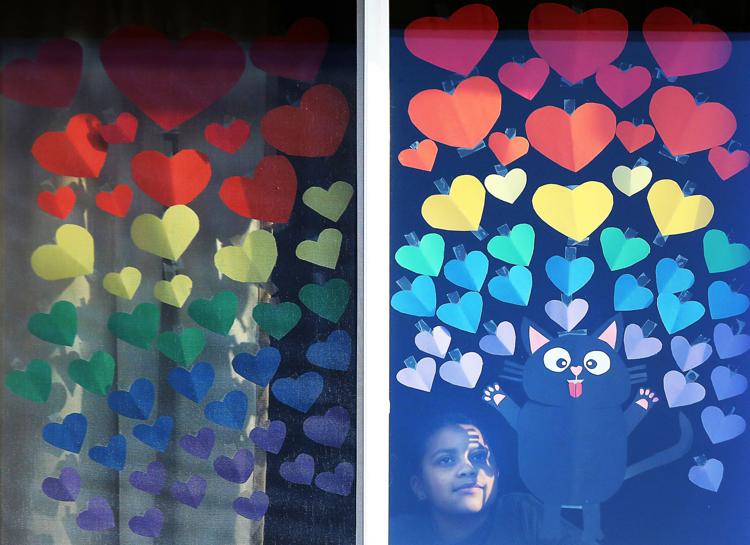 Metro Transit Butler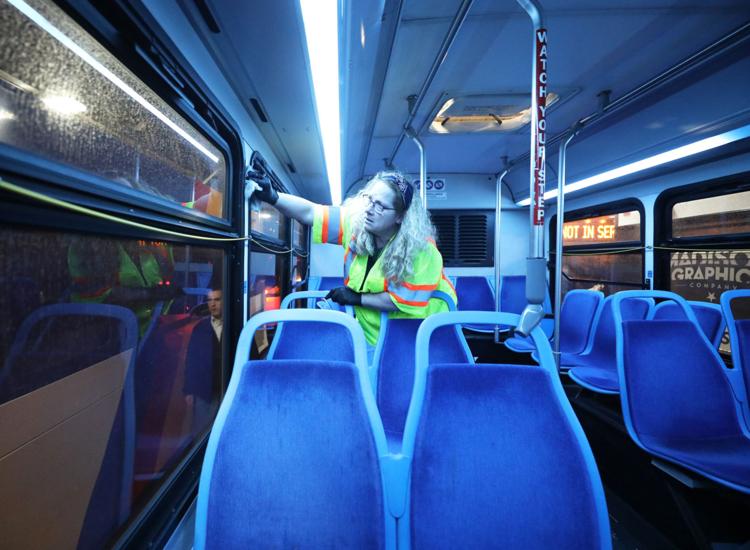 Election set for Tuesday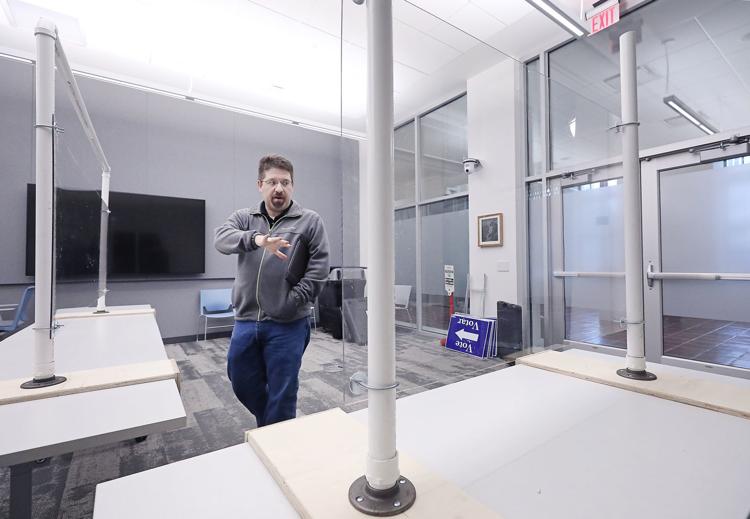 Robots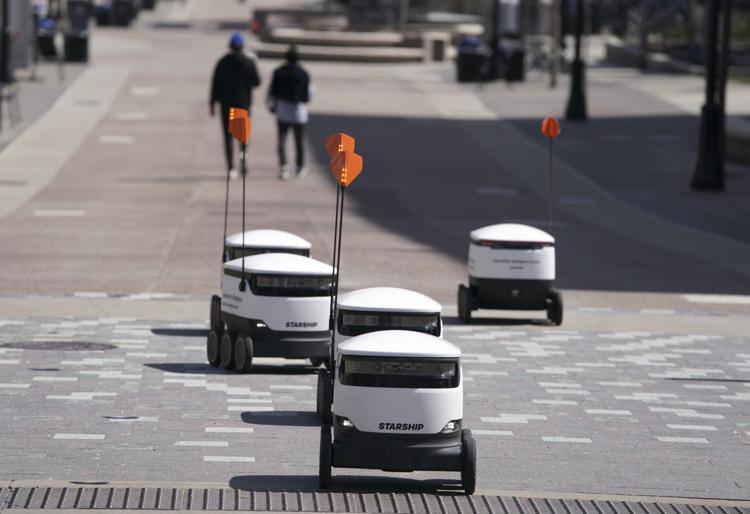 Nolan family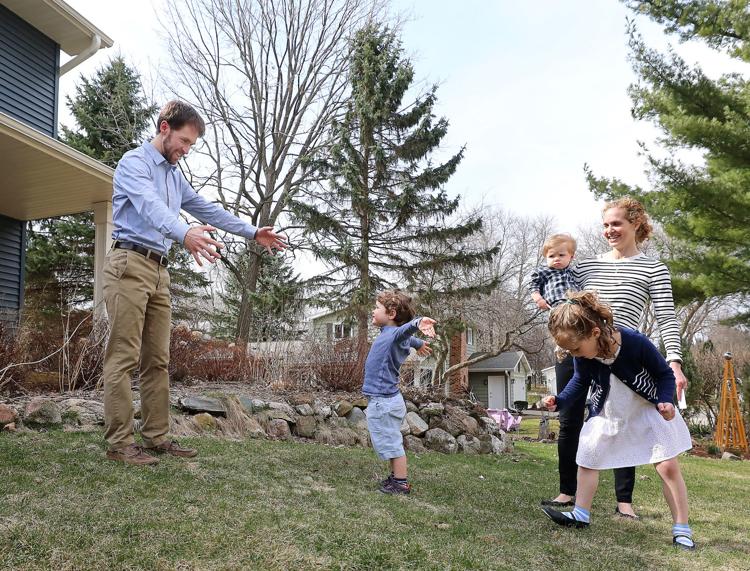 Stressed over closure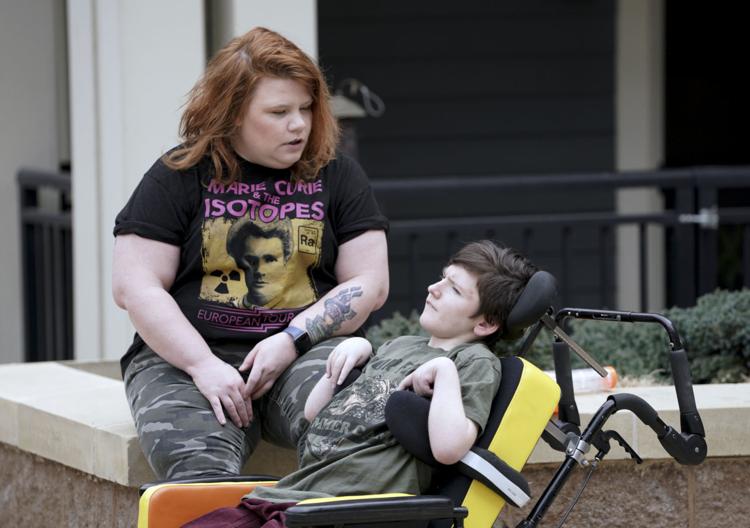 Amy Shircel, former COVID-19 patient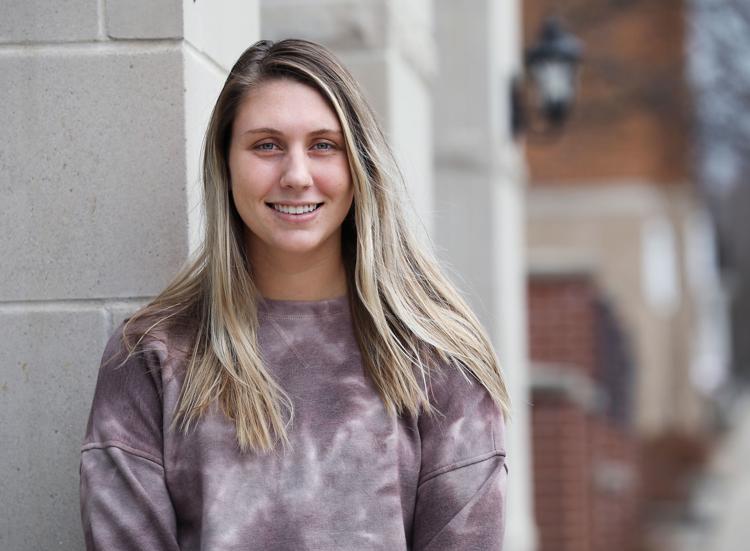 COVID-19 retail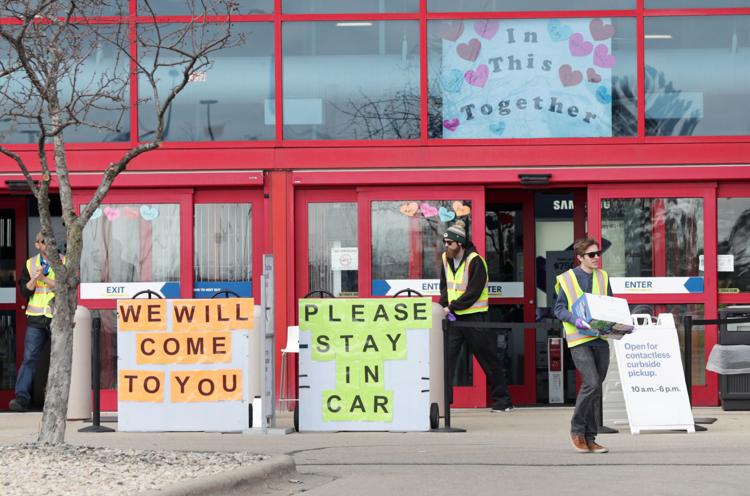 Playground closed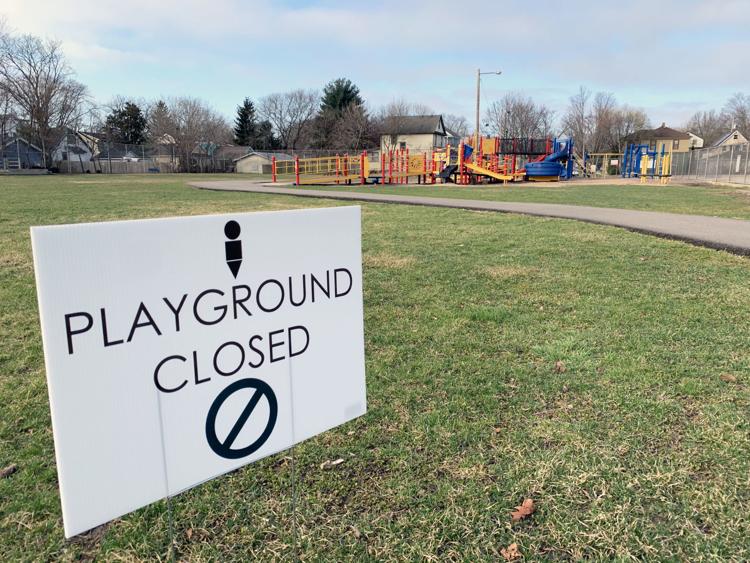 Little Library closed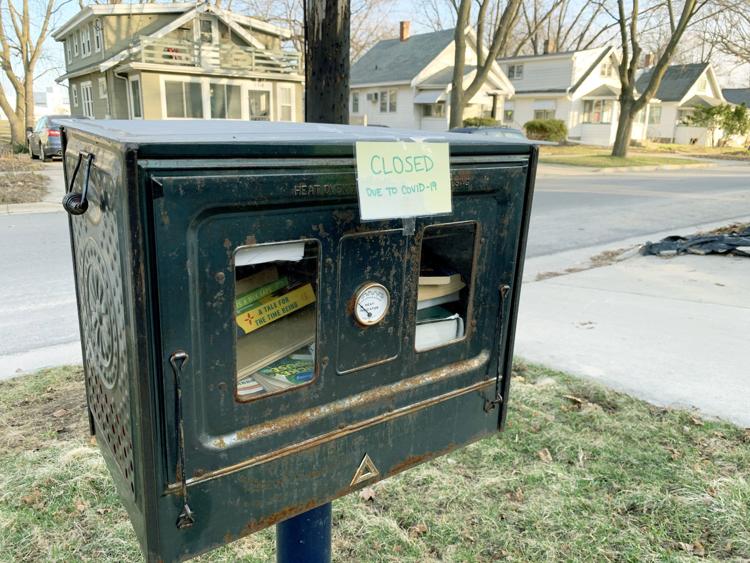 Face shields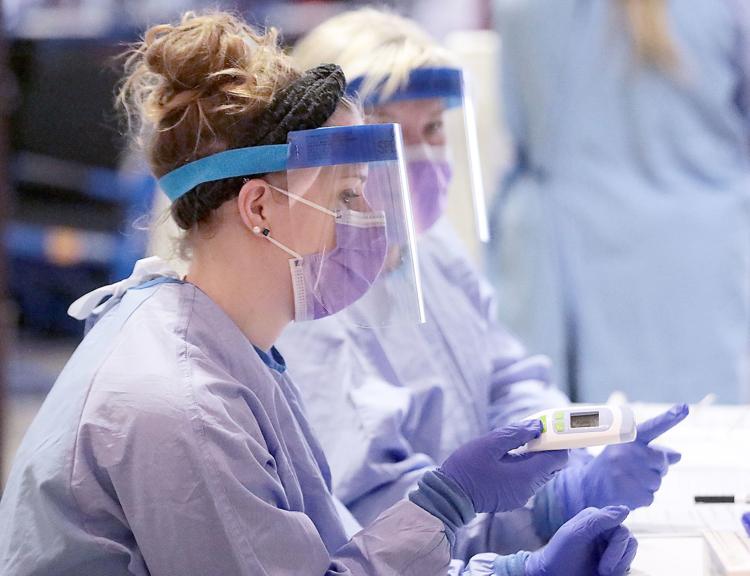 Entryway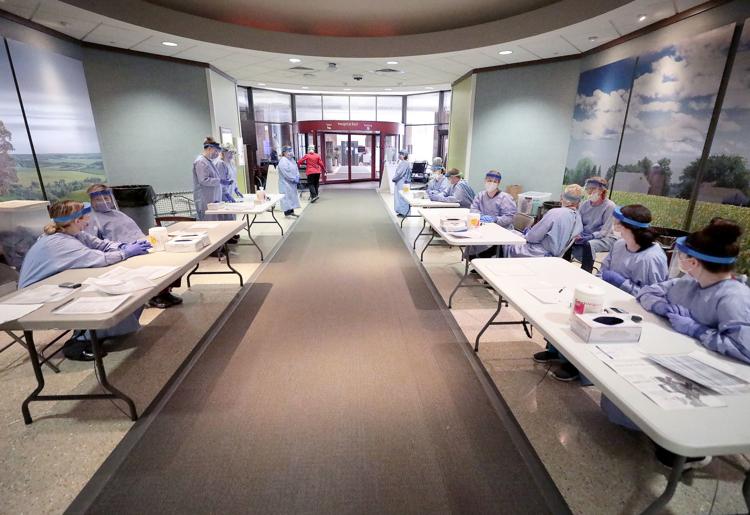 Carwash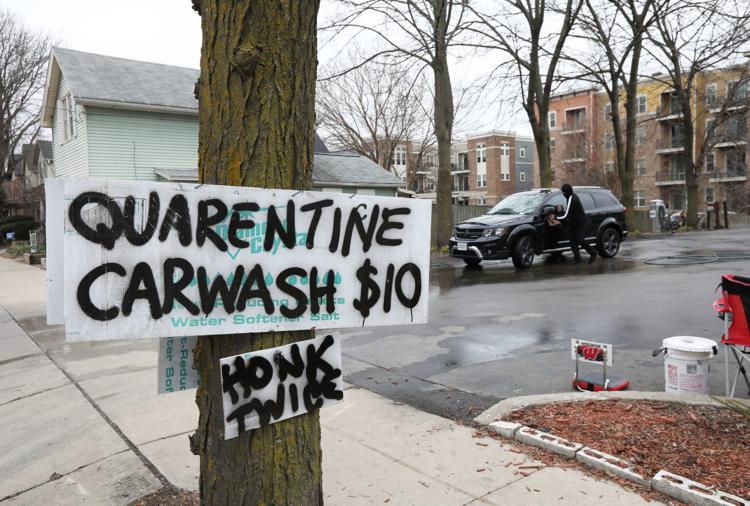 Rent strike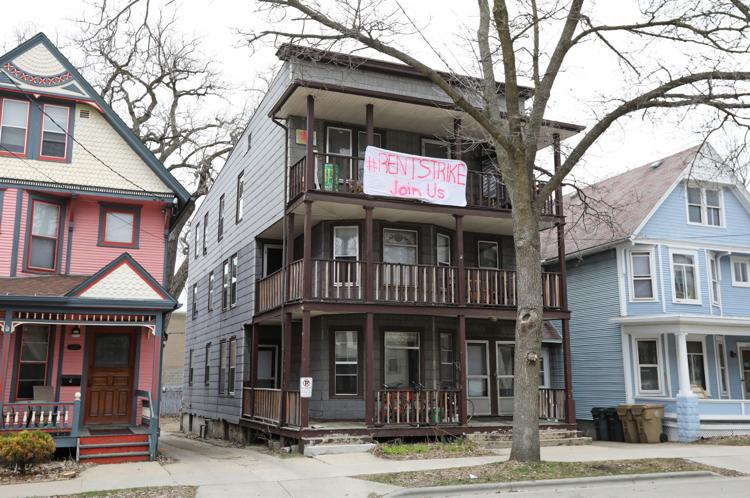 Election COVID-19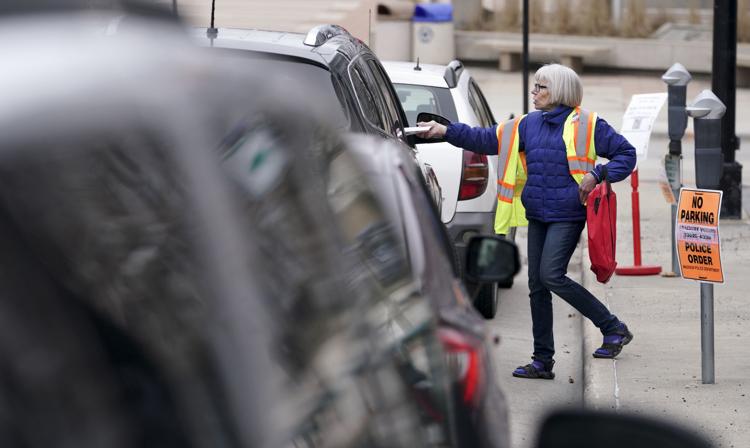 Precious Cargo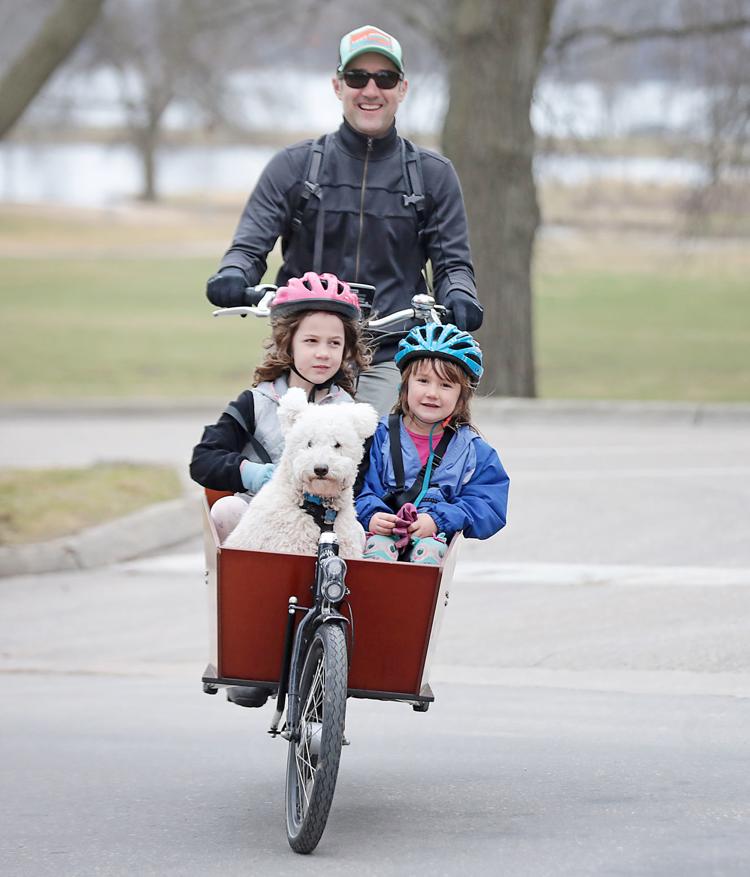 Lori and Chris Robson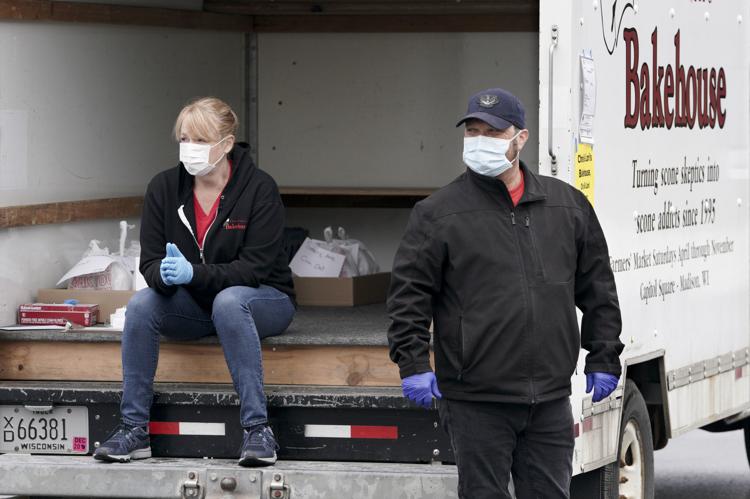 Chad Backes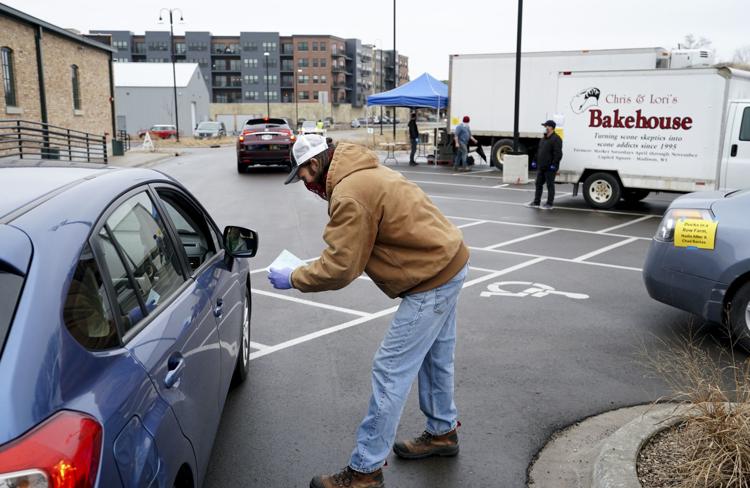 Tourism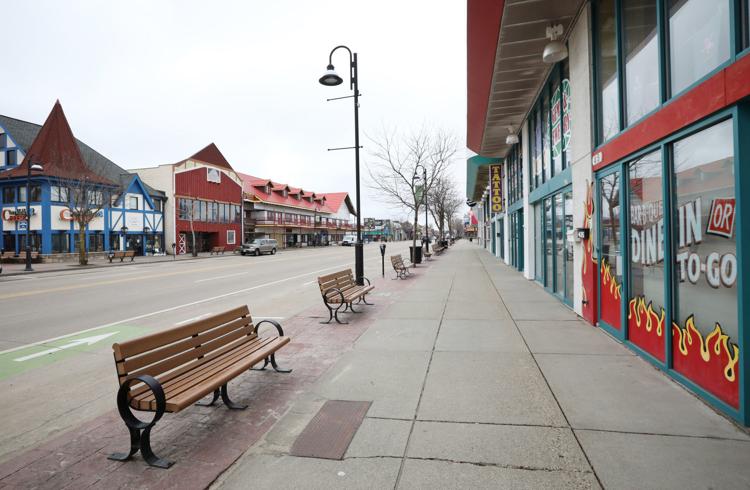 Tourism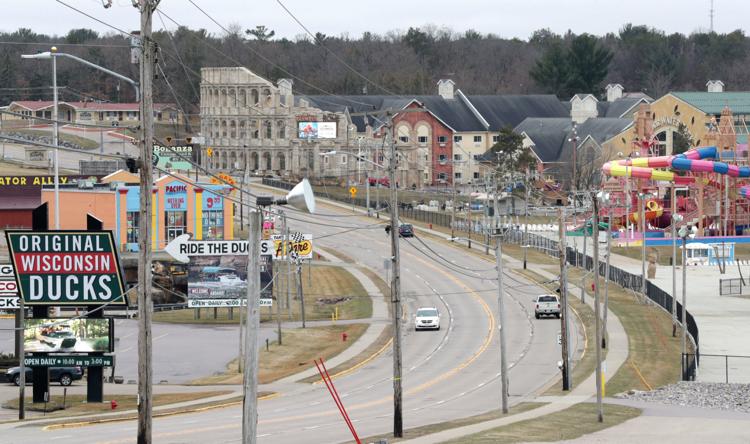 City Church live stream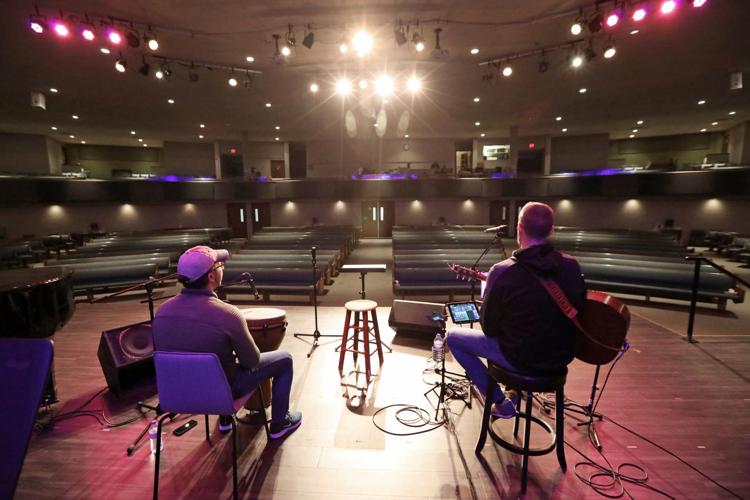 Covid Funerals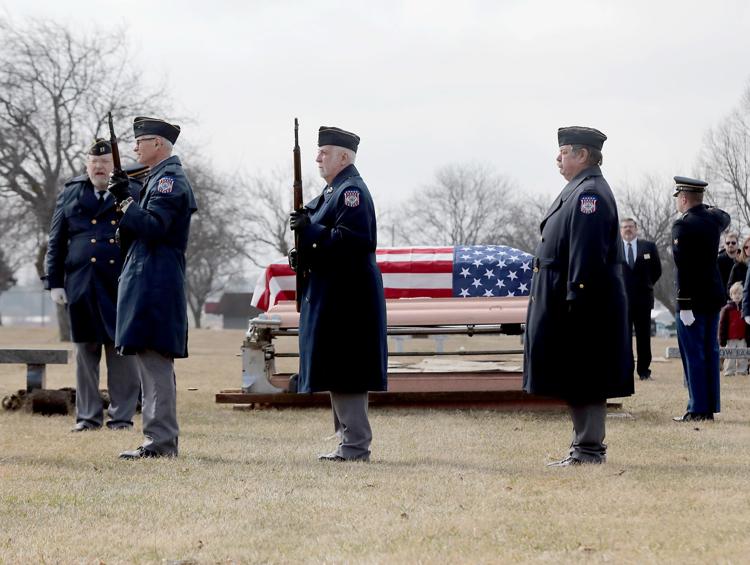 Covid Funerals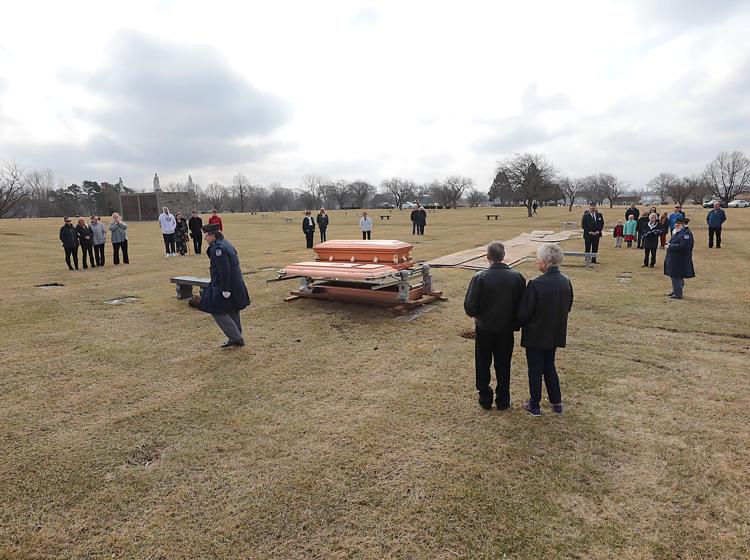 COVID-19 Sewn Masks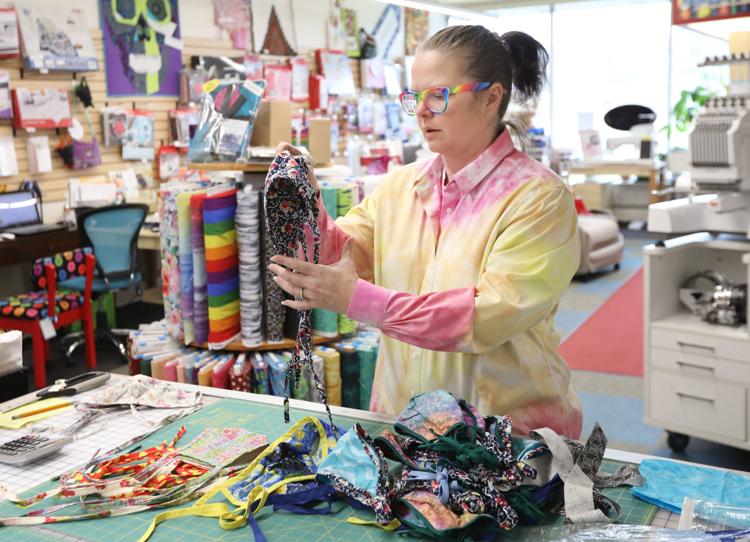 Traffic changes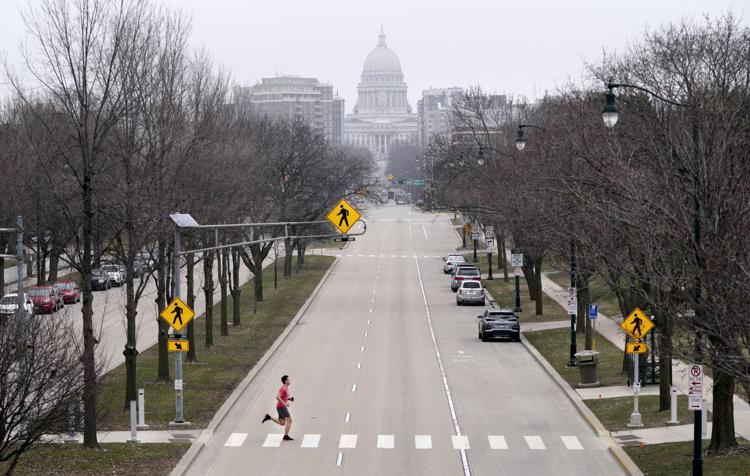 John Hicks getting a meal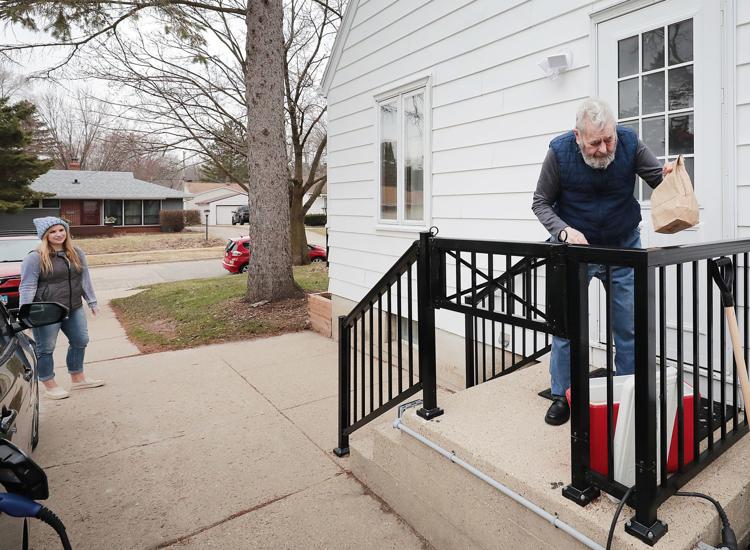 Rachel putting food in cooler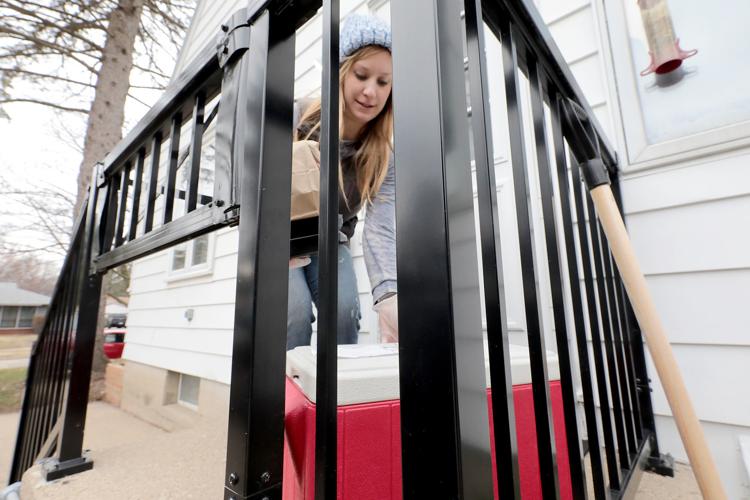 Mock Senate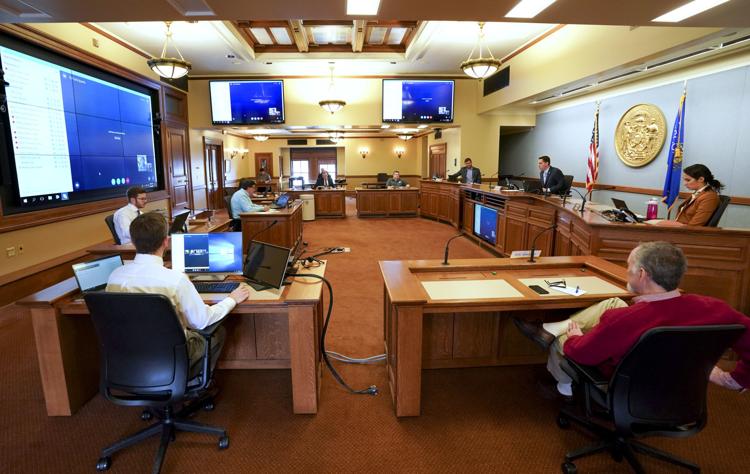 COVID-19 Ventilators 1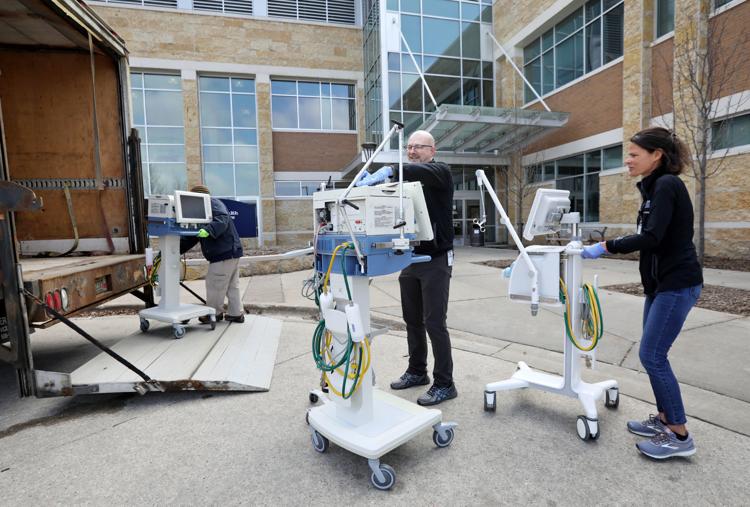 Covid Golf Courses 1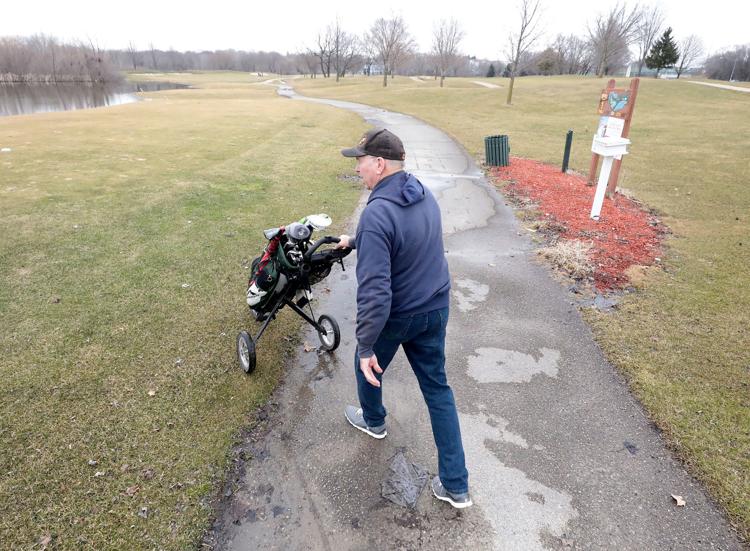 Tony Evers to order nonessential businesses to close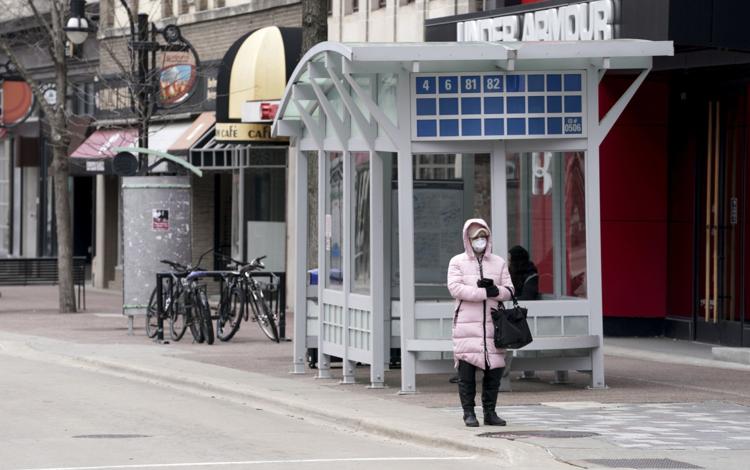 Tony Evers to order businesses to shut down to battle COVID-19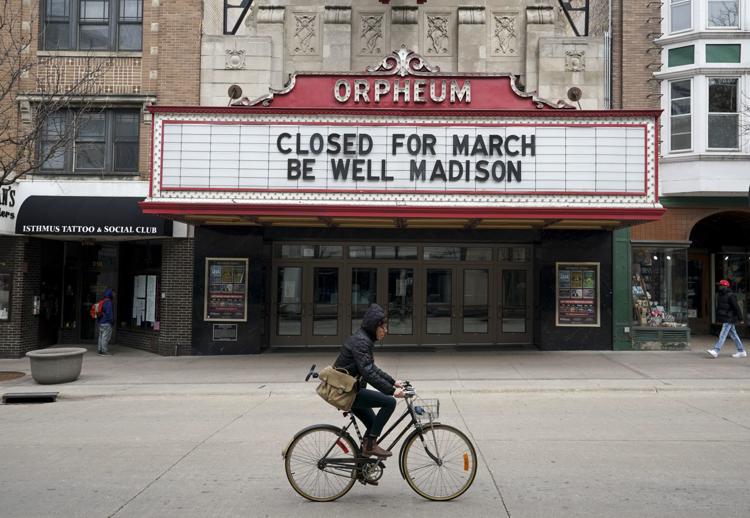 COVID-19-Bars and Restaurants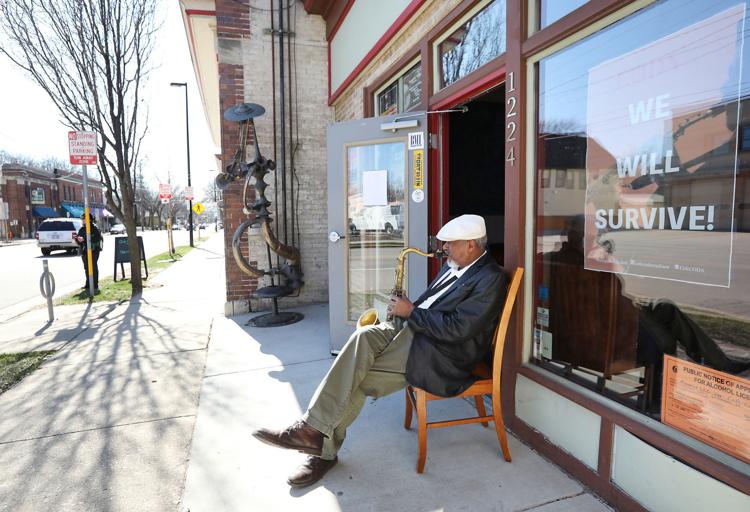 COVID-19 UW Virtual Match Day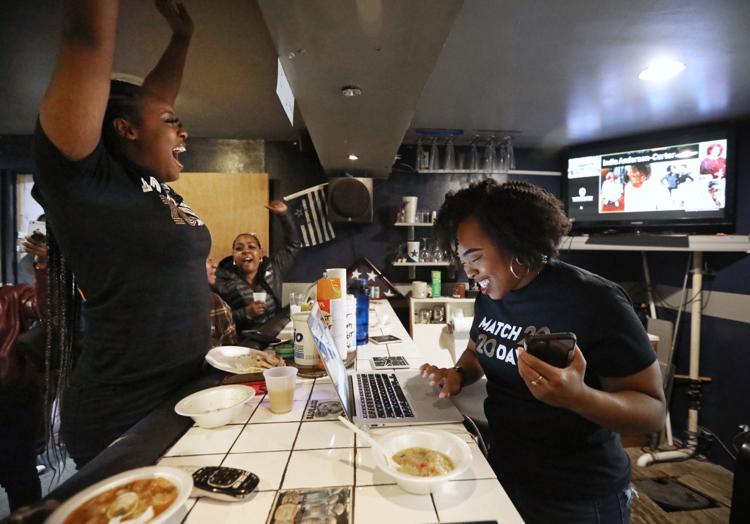 Covid State Street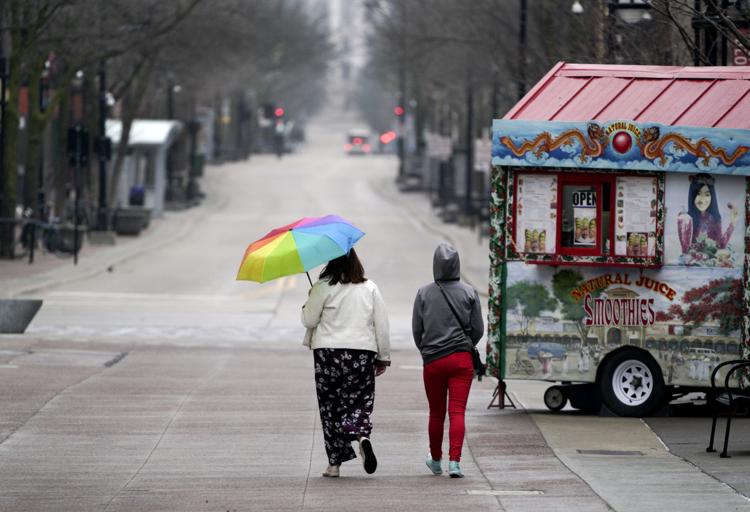 COVID-19 daycare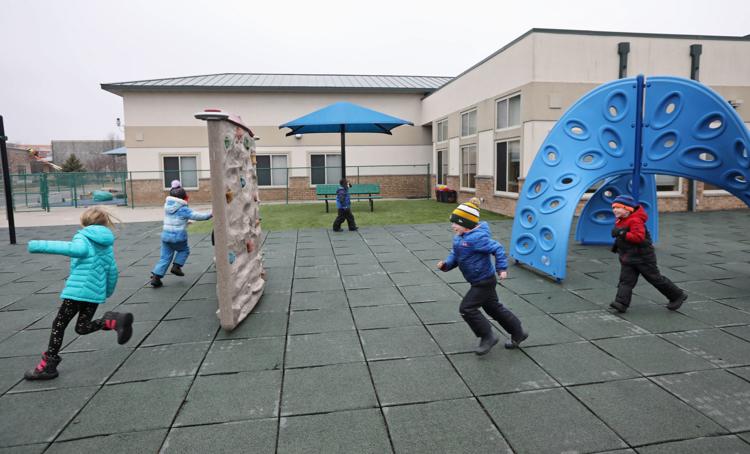 COVID-19 daycare
Barber Sherman Plaza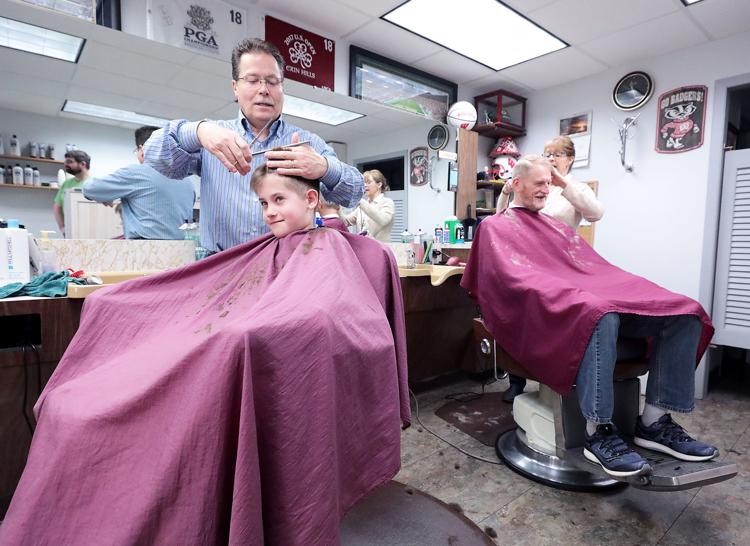 COVID-19 schools
COVID-19 schools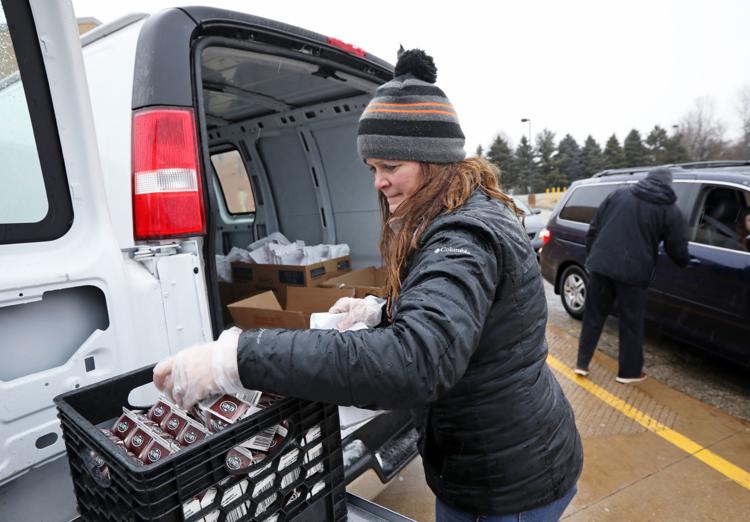 UW Moving to Online Only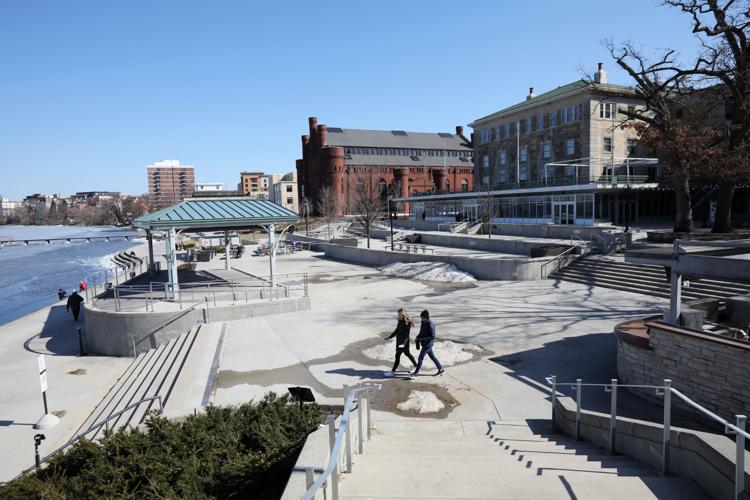 UW Moving to Online Only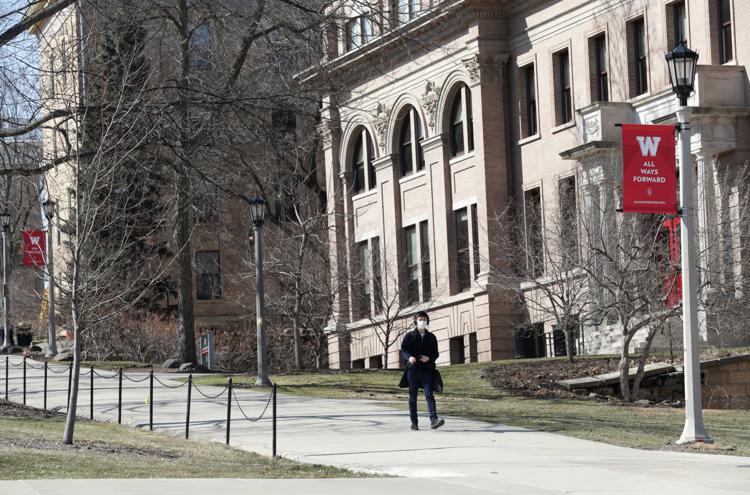 Covid Outdoors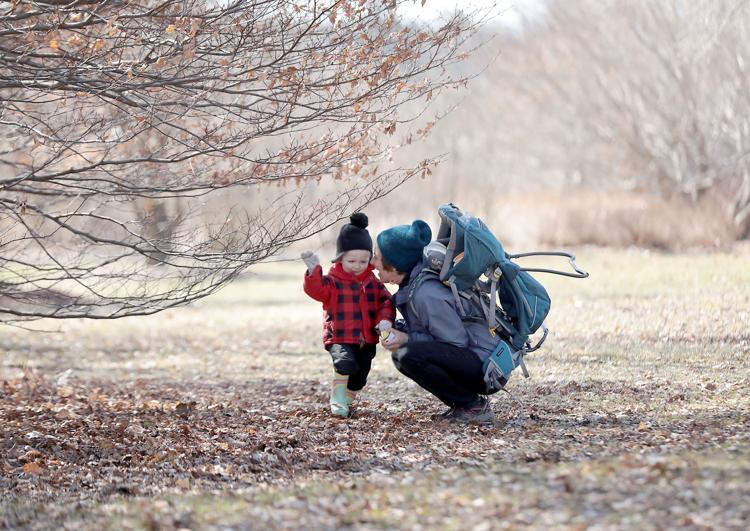 Covid Outdoors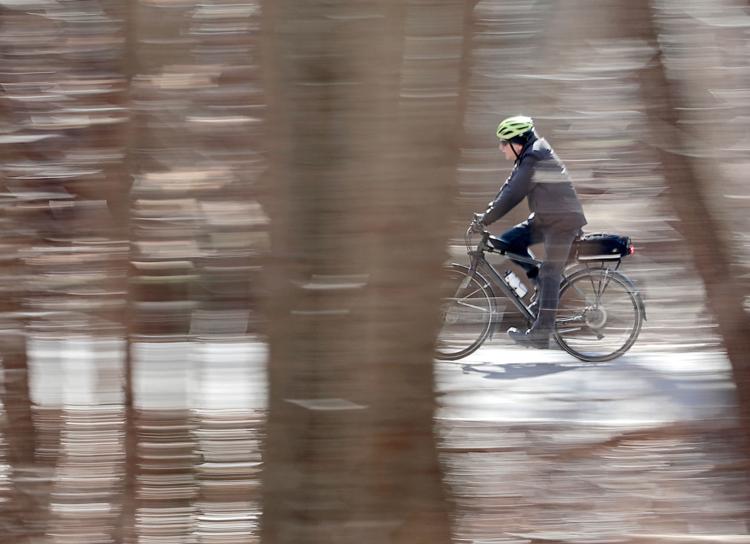 Stocking bags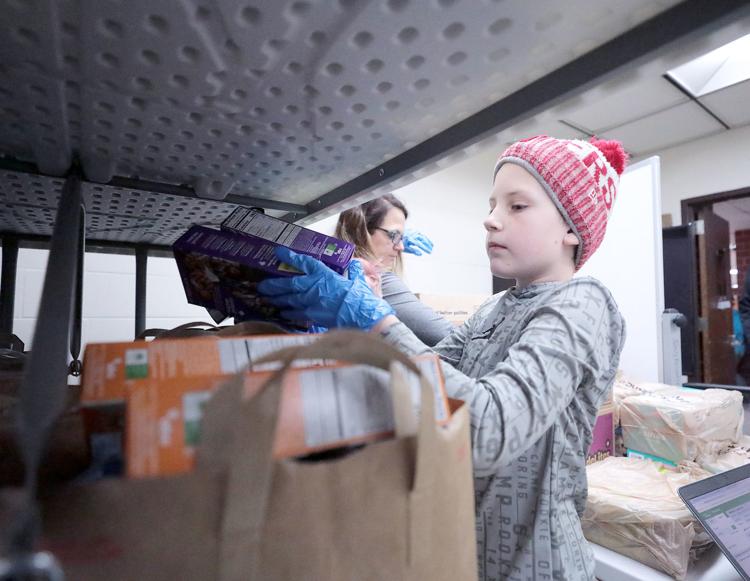 Madison school meals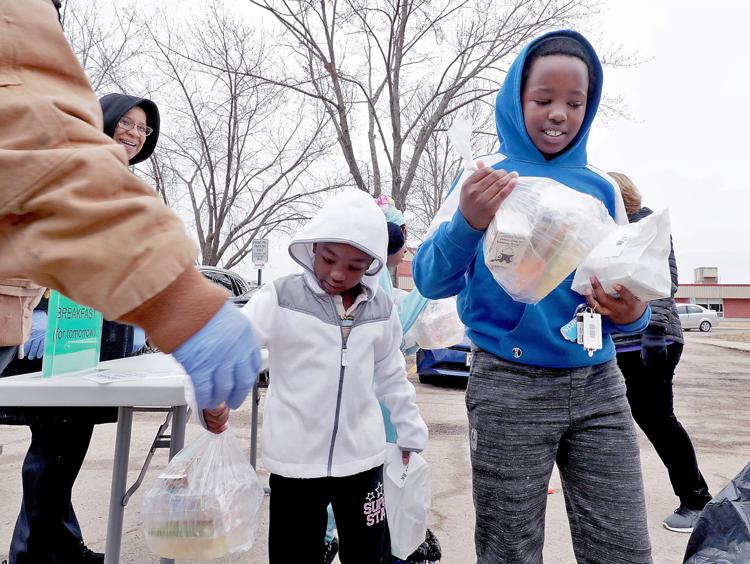 Hawk's Bar & Grill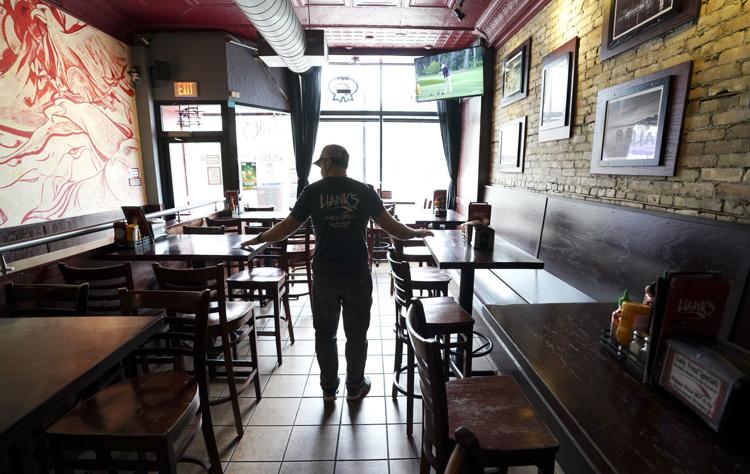 State Street -- Coronavirus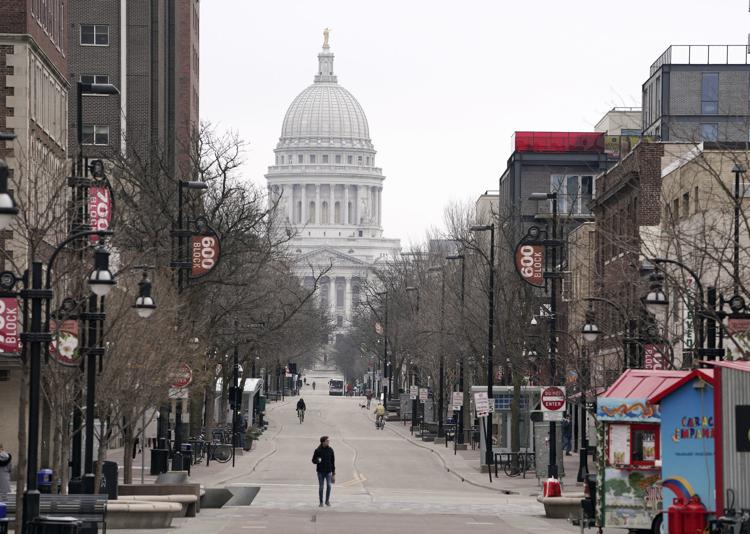 Speaking to changes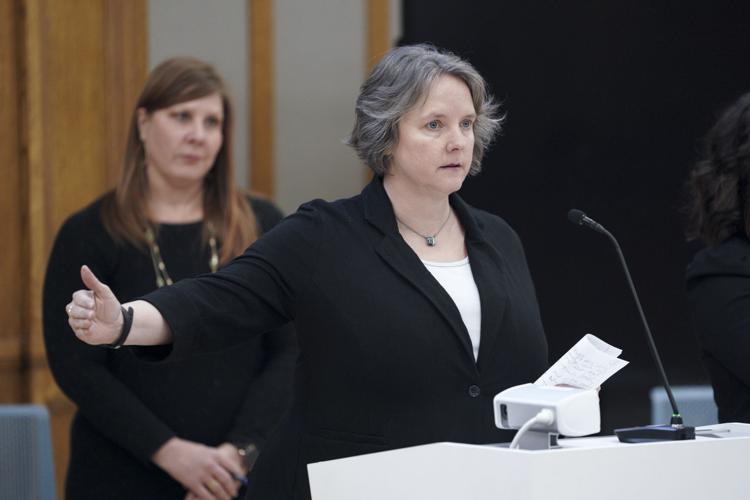 Jenifer Street Market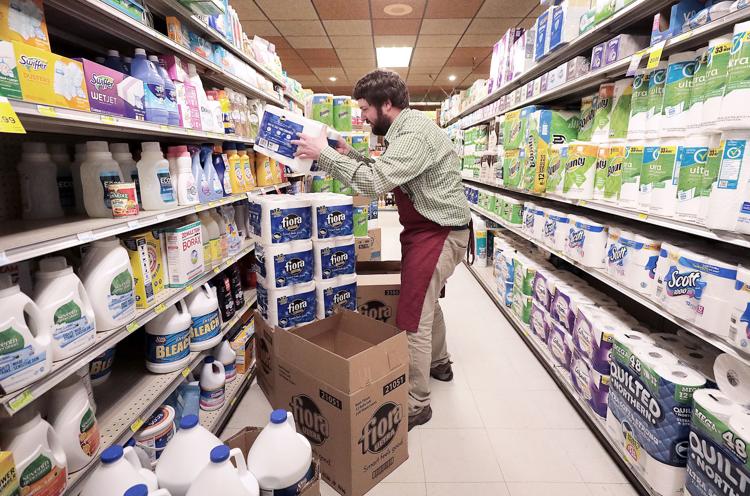 COVID-19 coronavirus UW-Madison campus dorm move-out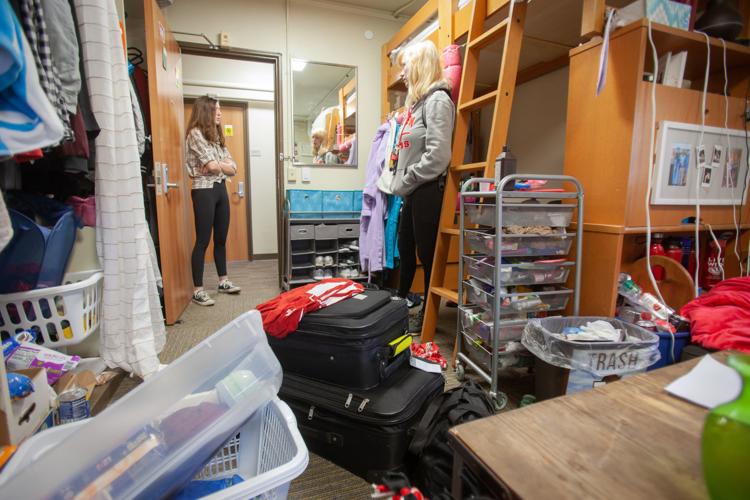 School closure news conference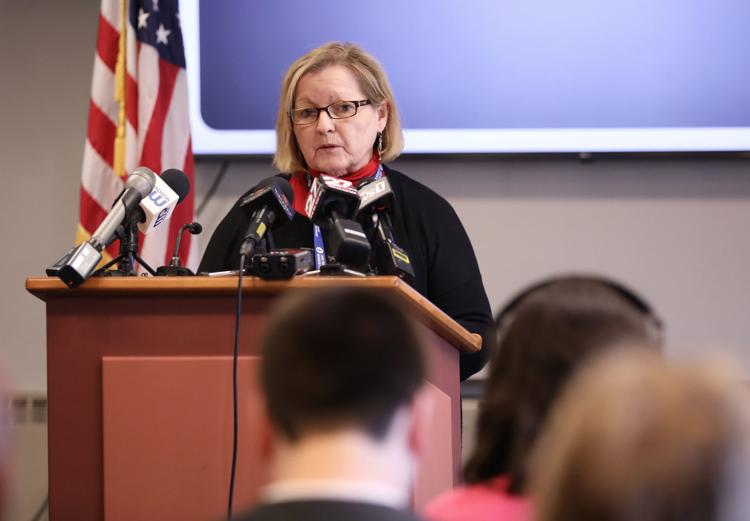 Coronavirus cleaning at UW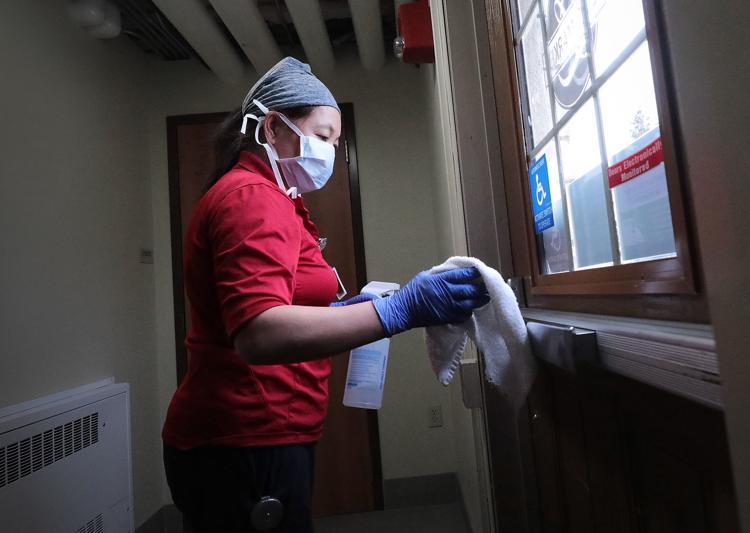 UW Spring Break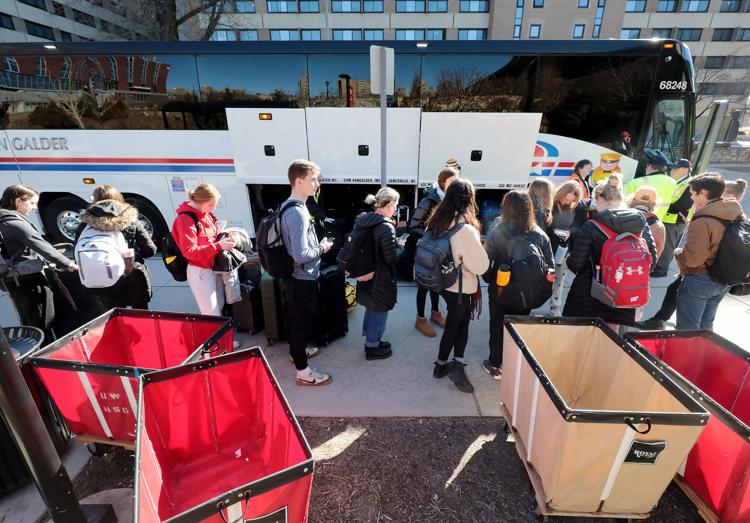 UW COVID-19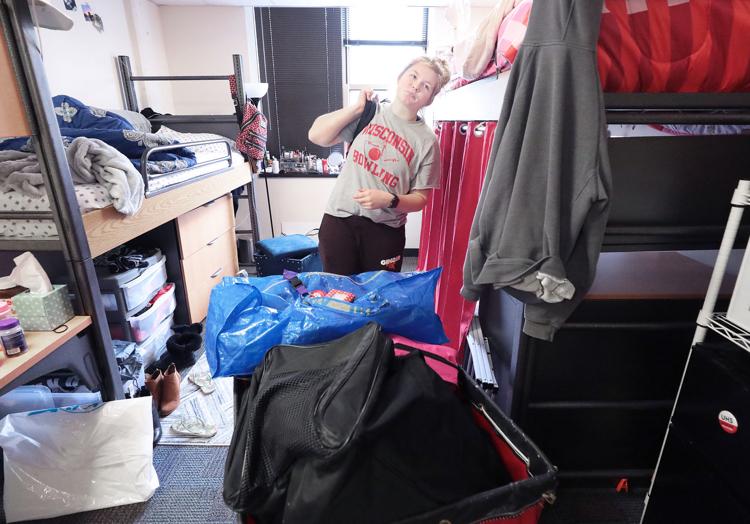 UW COVID-19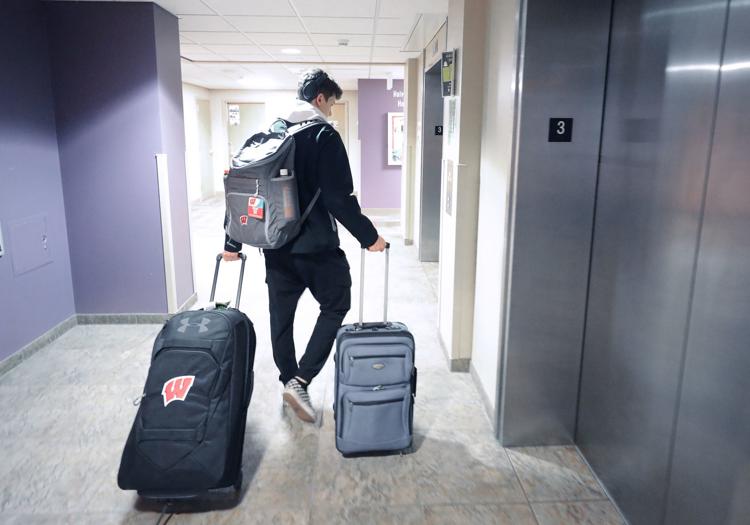 Evers news conference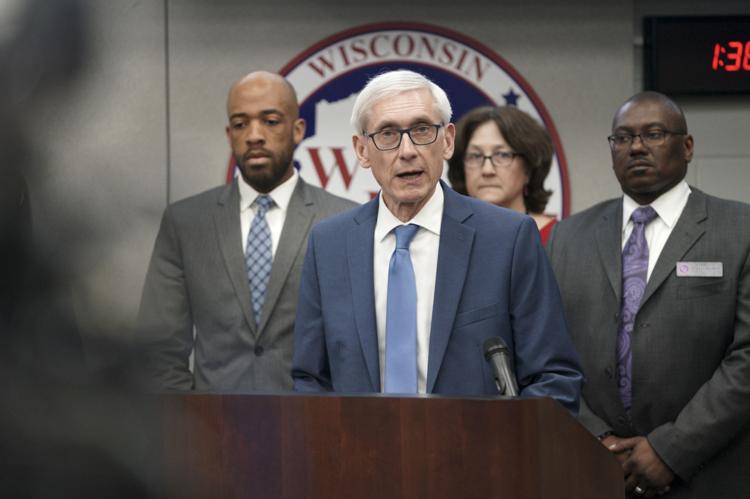 UW Covid-19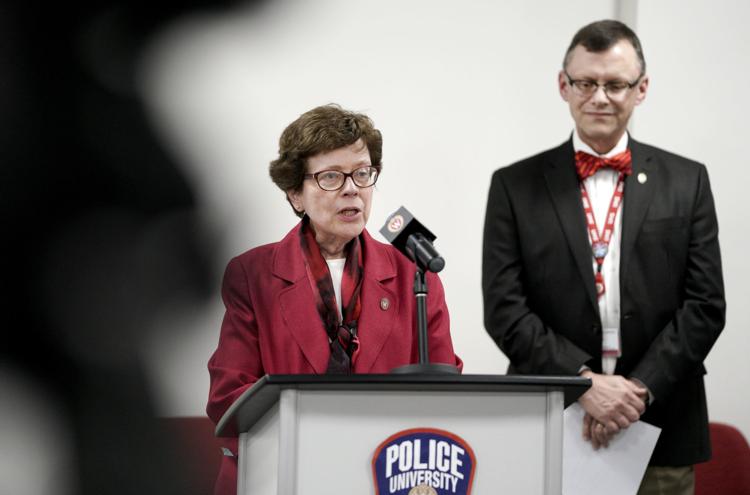 Safdar, Rhodes-Conway and Parisi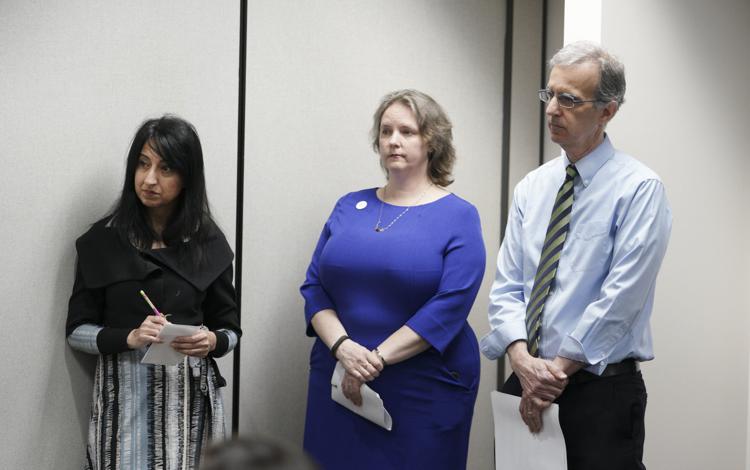 COVID-19 News conference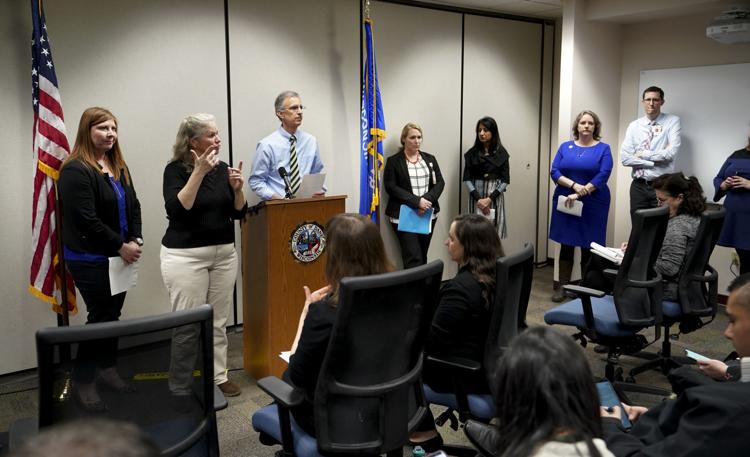 Concerned about COVID-19?
Sign up now to get the most recent coronavirus headlines and other important local and national news sent to your email inbox daily.