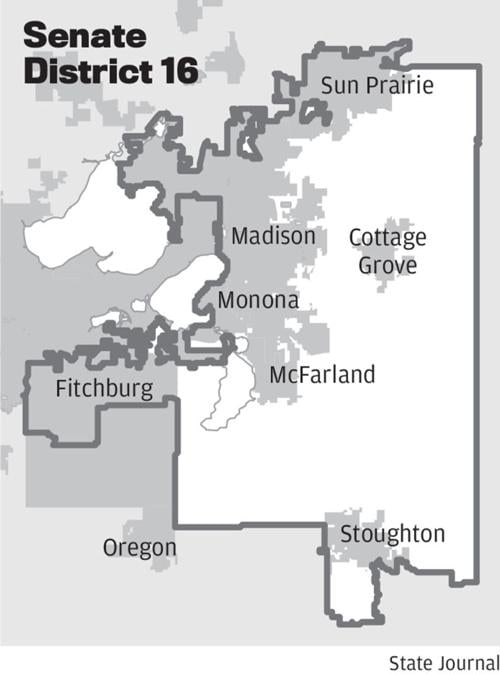 A four-term veteran of the state Assembly and the president of a local school board will face off in the Aug. 11 Democratic primary to represent Wisconsin's 16th Senate District, a deep blue district that covers parts of Madison's North and East sides, as well as Monona, Fitchburg, Stoughton and Sun Prairie.
Monona Grove School Board president Andrew McKinney and Rep. Melissa Sargent, D-Madison, are vying for the Democratic nomination. Current office holder Sen. Mark Miller, D-Madison, is retiring in January.
The winner of the August Democratic primary will go on to face Republican Scott Barker, a firefighter from Sun Prairie, in the November election. Because the district is heavily Democratic — Hillary Clinton won 71% of the vote in 2016 — the winner of the Aug. 11 primary is almost certain to win the seat.
McKinney, who is African American, came to Wisconsin with his mother in high school to escape the pollution and limited opportunities in his low-income neighborhood in Gary, Indiana. Upon moving to the Madison area, he and his family had to live with his cousins after not being able to find stable housing.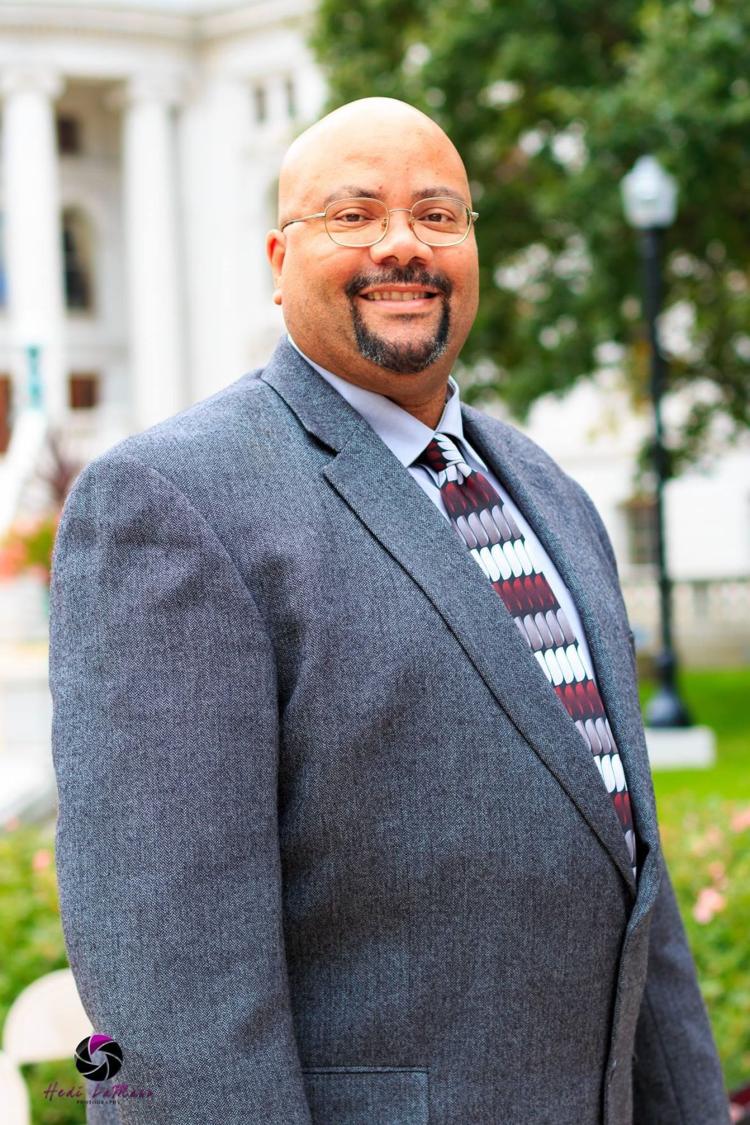 After a brief attempt at higher education at Madison College, McKinney spent more than six years in the Army, with tours in South Korea and Saudi Arabia, before a medical discharge.
He then became homeless for about 18 months. He described how landlords wouldn't even look at his application unless he had been stably employed for at least a year.
McKinney eventually graduated with a bachelor's degree, and a master's in counseling, and now works as a community school site coordinator at CH Bird Elementary School in Sun Prairie and also serves as president of the Monona Grove School Board.
McKinney said he's running to help struggling kids and families in the Madison area.
"This may be my only chance, so I decided to run, because I want to see some changes, and I believe as a Black man who has been around the world, who has seen the ugliness of the world, I believe that I am the candidate for Wisconsin, and I believe I can be the beacon of the changes," he said.
Sargent, who grew up in Madison, has represented the North and Far East sides of the city in the Assembly since 2013. In her time in the Assembly, she's served on numerous committees, including those for mental health and substance abuse and prevention.
She has received a raft of local Democratic Party endorsements, including U.S. Rep. Mark Pocan, Mayor Satya Rhodes-Conway, County Executive Joe Parisi and Sheriff Dave Mahoney.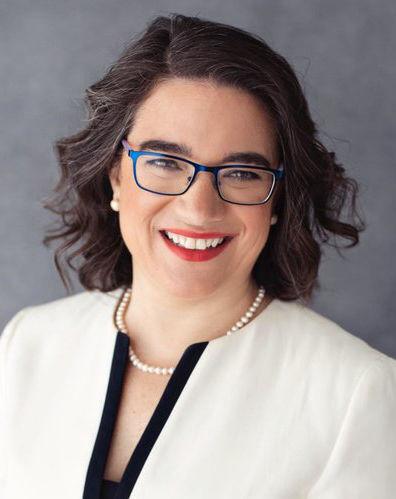 In the Legislature, Sargent became well-known for her advocacy for legalizing marijuana. Before her time in the Legislature, Sargent served on the Dane County Board. She also owned a digital art reproduction business with her father.
As a single mom of four boys, Sargent said it was a big decision whether to run for the Senate, but she couldn't turn down the opportunity to expand the number of people that she serves.
"I am hopeful a smaller body of colleagues, to be able to form more strong relationships with them and to build that trust, is really needed in order to move Wisconsin forward," Sargent said.
If elected, McKinney said he would make addressing racial disparities his top issue, chiefly through making changes to the criminal justice system to alleviate the disproportionate incarceration of Black adult males.
To do that, McKinney wants to allow convicted felons and immigrants to vote. He also wants to expand stable housing for minorities and low-income families in middle class neighborhoods, and increase the number of Black staff in the state's educational system to alleviate disparities, as well as safeguard the country's veterans. He also wants to expand job training for single-parent households.
McKinney said he would support re-allocating some police funds to more community outreach programs, but voiced more general support for law enforcement.
"I'm not going to let a few bad apples destroy a whole police unit," McKinney said.
McKinney originally wanted to run as an independent candidate, citing frustration with partisanship, but opted to run as a Democrat because he does typically side with Democrats on issues.
He says he would look at potentially increasing the sales tax to help fund schools.
To address the ongoing COVID-19 pandemic, McKinney said he would work across party lines to implement an economic recovery plan that would prioritize businesses, workers' safety, affordable health care, as well as paid sick, family and medical leave.
Sargent's top priorities if elected are supporting health care and front line workers, overhauling the state's unemployment insurance system and providing assistance to working families during the COVID-19 pandemic.
To address a looming budget shortfall, Sargent said she would first look to increasing revenues before making cuts. She said the state could dip into, but not deplete, its $600 million emergency fund.
"If living through a pandemic isn't an emergency purpose, I don't know what is," Sargent said.
She also said the state should take the federal Medicaid dollars state Republican lawmakers have continuously denied, as well as legalize cannabis to bring in new tax revenue. She said she would also consider rolling back some tax credits, such as those for Foxconn, but keep incentives for the state's small farmers.
Sargent's major budget priorities are funding public schools and addressing groundwater quality.
On criminal justice, Sargent supports banning choke holds, regulating other methods of potentially deadly force, ending warrants that allow law enforcement to enter a property without notifying the residents, investing in restorative courts, funding services that address addiction, and providing infant and maternal child health services. She also supports a $15 minimum wage.
She also wants to seek changes to the state's unemployment insurance system to be able to more efficiently handle claims.