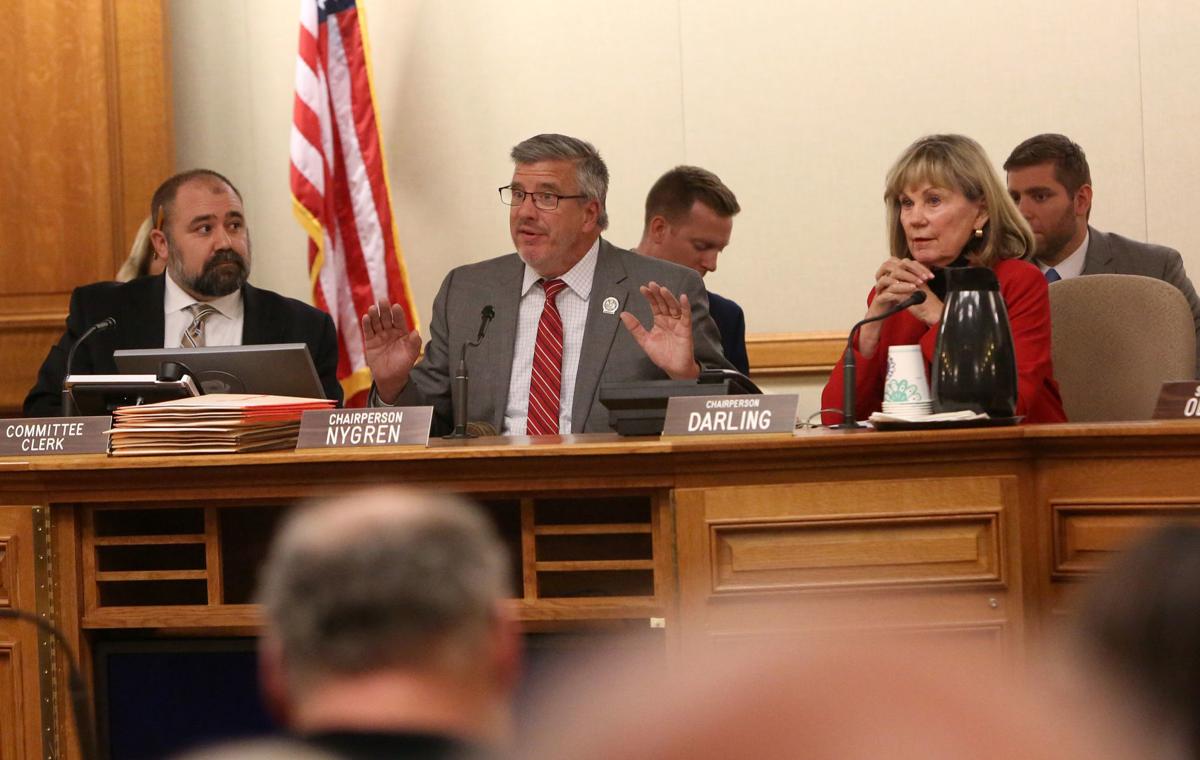 A legislative committee with oversight over the state Department of Justice will meet Wednesday afternoon to consider a number of lawsuits the DOJ claimed were stalled due to committee inaction.
The meeting of the Republican-controlled Joint Finance Committee, which could occur behind closed doors, comes the week after an unprecedented spat between the committee and Democratic Attorney General Josh Kaul over the process for approving lawsuits under new state law.
The committee on Wednesday is set to consider seven minor cases that wouldn't directly affect state taxpayers.
Under Republican laws passed during a lame-duck session in December — or after former Republican Gov. Scott Walker lost his re-election bid but before Democratic Gov. Tony Evers took office — Kaul is required to seek the budget committee's approval to reach settlement agreements in certain cases.
The committee last week couldn't decide on a confidential process for reviewing and approving the agreements. Kaul wanted each committee member to sign a nondisclosure agreement, but all lawmakers on the committee rejected the proposal for different reasons.
The DOJ released a memo showing that a least a dozen lawsuits that could award the state millions of dollars are sitting idle while the Legislature's budget committee mulls over a process to review them. Republican lawmakers have countered that they are awaiting more information about the cases from the DOJ.
Last Thursday, the committee's co-chairs, Rep. John Nygren, R-Marinette, and Sen. Alberta Darling, R-River Hills, proposed hiring an attorney at taxpayer expense to sign a confidentiality agreement applying to all committee members. Kaul has not yet said whether the proposal meets legal muster, but a memo from the nonpartisan Legislative Reference Bureau said members of the committee may only be sworn to secrecy if they sign confidentiality agreements individually.
The DOJ is scheduled to meet with the committee's attorney Wednesday morning to discuss the matter.
Many of the highest-profile cases are not up for consideration Wednesday. Those include a case against a Medicaid dental provider who could owe the state up to $8 million and a case against former UW-Oshkosh officials accused of illegally funneling $11 million to a private foundation.
Last week's dispute erupted after Kaul said the committee needed to act quickly upon an undisclosed case potentially involving other states. On Thursday, after Republicans said they would hire a taxpayer-funded attorney, the DOJ said urgent action was no longer needed.
It isn't clear whether the cases before the committee Wednesday require the same confidentiality guarantees as the higher-profile cases.
Get Election 2020 & Politics updates in your inbox!
Keep up on the latest in national and local politics as Election 2020 comes into focus.