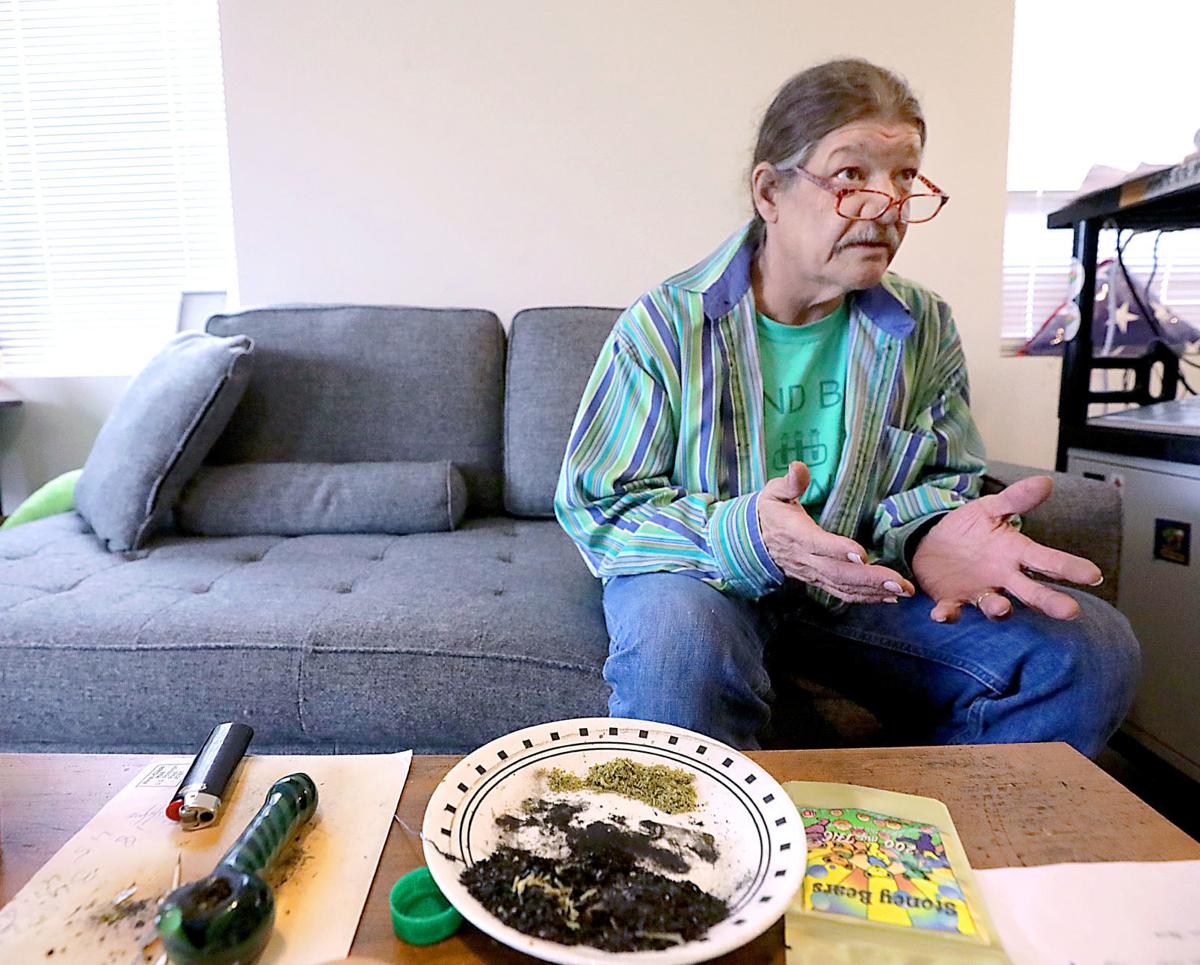 A group of Republican and Democratic lawmakers on Friday introduced a bill that would legalize medical marijuana in Wisconsin.
The bill, the first bipartisan effort to legalize cannabis for medical use since 2001, has a tough chance of passing in the immediate future. But with a Republican sponsor, the legislation may represent a changing tide on an issue that has yet to gain traction in Wisconsin despite the widespread legalization of medical and recreational marijuana in surrounding states.
Marijuana advocates say the bipartisan legislation represents a pragmatic step toward the full legalization of marijuana.
"Overall it is a really good shot," said Alan Robinson, executive director of the Wisconsin chapter of the National Organization for the Reform of Marijuana Laws (NORML). "It means to me that partisanship isn't the only language that is spoken in the Capitol. It means that there are some legislators that are willing to work toward the common good of the people."
The introduction of the legislation by Sen. Jon Erpenbach, D-West Point; Sen. Patrick Testin, R-Stevens Point; and Rep. Chris Taylor, D-Madison, comes after Republican leaders derailed an effort by Democratic Gov. Tony Evers in the state budget process to decriminalize small amounts of marijuana and legalize its medical use.
Republicans said they were wary of Evers' plan because it would create a pathway to legalizing recreational marijuana, something they oppose.
Despite their action in the budget, Republicans have appeared increasingly open to medical marijuana. Speaker Robin Vos, R-Rochester, has said he's open to legalizing medical marijuana and that he'd like a discussion on the topic this fall. A Vos spokeswoman said the speaker's office is reviewing the bill.
Still, any medical marijuana bill faces significant hurdles. Senate Majority Leader Scott Fitzgerald, R-Juneau, who has long opposed medical marijuana and is now running for Congress in a conservative district, splashed cold water on the proposal.
"Everyone knows that medical marijuana leads to legalized marijuana," Fitzgerald said in a statement. "We've already seen that some states with easier access to marijuana have seen an increase in emergency room visits and impaired driving accidents. I don't support this plan and I think that it's going to be a tough sell to a majority of my caucus."
Robinson admitted he's not holding out hope for the bill's passage anytime in the near future.
"I think we have a very long way to go," he said.
The bill introduced Friday would create a regulated process for medical marijuana that would require a recommendation from a doctor with whom a patient has an established relationship. It also would require the Department of Health Services to create a registry system for people allowed to use cannabis, and the Department of Agriculture, Trade and Consumer Protection to create a licensing system for growers, producers and sellers to ensure safety and quality.
Medical conditions that may qualify include cancer, glaucoma, AIDS or HIV, Crohn's disease, hepatitis C, Alzheimer's disease, post-traumatic stress disorder, opioid addiction or other conditions that cause severe pain, nausea, seizures or muscle spasms, among other things.
The bill would not allow cannabis consumption for people without a valid registry identification card or for those who drive while under the influence of marijuana.
"Growing up, my grandfather was one of my heroes. I watched as cancer robbed him of his strength and vitality," Testin said. "I saw him make the decision to go outside the law to seek treatment with medical marijuana. It restored his appetite, and I believe it added months to his life. Doctors and patients, not government, should decide if cannabis is the right treatment."
Democrats have supported legalizing medical marijuana for years. Recently, both Michigan and Illinois legalized marijuana for recreational use.
Get Government & Politics updates in your inbox!
Stay up-to-date on the latest in local and national government and political topics with our newsletter.