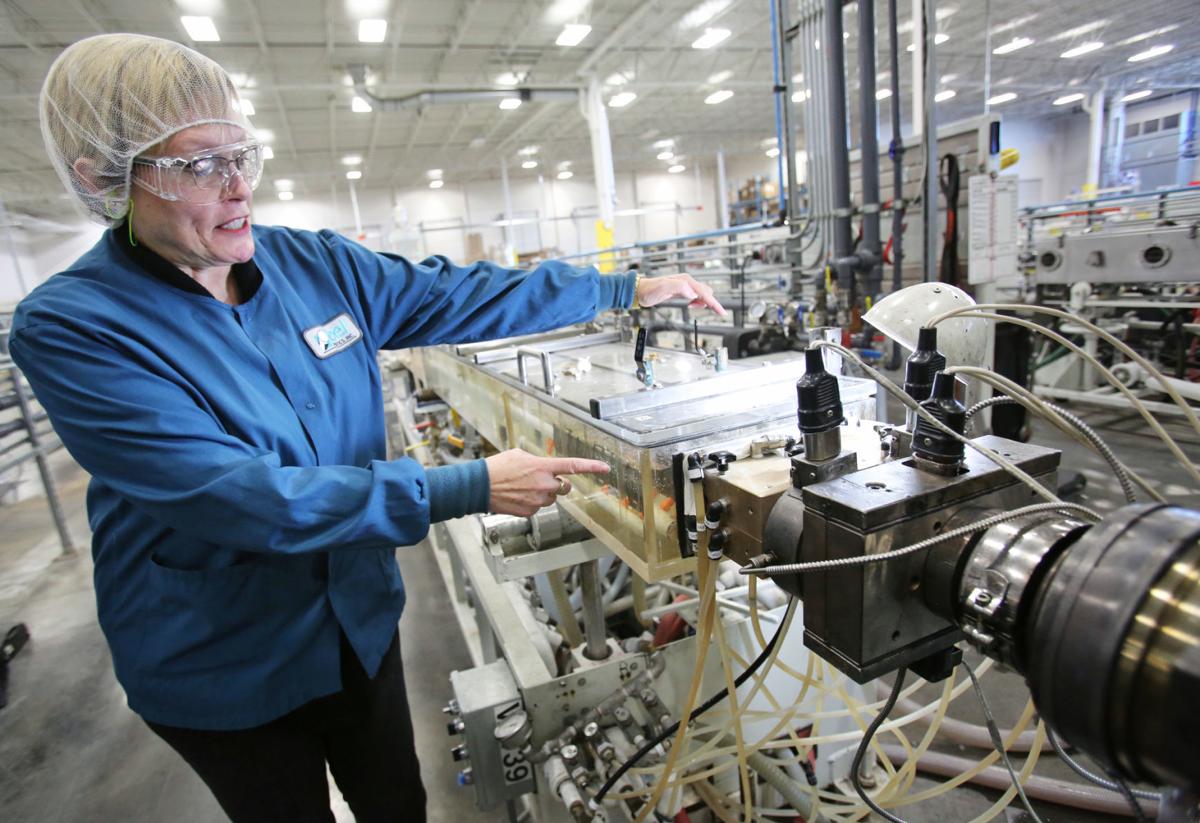 The latest seasonally adjusted employment data continues to project a decline in Wisconsin factory jobs.
In addition, U.S. Bureau of Labor Statistics data released Thursday shows Wisconsin added 12,300 private-sector and 11,400 total non-farm jobs since September 2018. The unemployment rate last month was 3.2%, the fourth straight month it has ticked up.
The projected drop in manufacturing employment was entirely within the durable goods sector, which includes products such as vehicles or appliances. Employment among durable goods manufacturers dropped by 6,900 jobs since last year, according to CES data.
Meanwhile, non-durable or soft goods, which includes items that have a lifespan of fewer than three years, such as light bulbs or paper products, gained 100 jobs, CES data shows.
Industry experts have pointed to international trade disputes and the rising cost of materials brought on by tariffs as a key factor behind uncertainty in Wisconsin's manufacturing market.
When manufacturers face uncertainty in the economy they tend to brace themselves, rather than make new capital investments.
Kurt Bauer, president and CEO of Wisconsin Manufacturers & Commerce, earlier this month estimated that about half of WMC's 3,700 members have reported being negatively impacted by tariffs, while many also support tariffs as they relate to China.
Economists have said while the CES data is the best estimate for recent months, an upward revision in manufacturing data is anticipated when the survey data is compared with the Quarterly Census of Employment and Wages next spring.
The QCEW, which runs about six months behind the survey data and has been referred to as the "gold standard" for tracking job creation in the state, has yet to show a significant year-over-year decline. It found the state had 480,926 manufacturing jobs in March, nearly 12,000 more than the previous March.
The last QCEW year-over-year decline came in February 2017.
Preliminary CES data last month showed a loss of 5,200 jobs in the August after a year-over-year loss of 3,300 jobs in July. On Thursday, revised CES numbers for August showed a 3,200 drop in manufacturing jobs compared with August 2018.
Wisconsin's manufacturing industry is the state's largest employer, representing nearly 16% of the state's workforce.
Get Government & Politics updates in your inbox!
Stay up-to-date on the latest in local and national government and political topics with our newsletter.