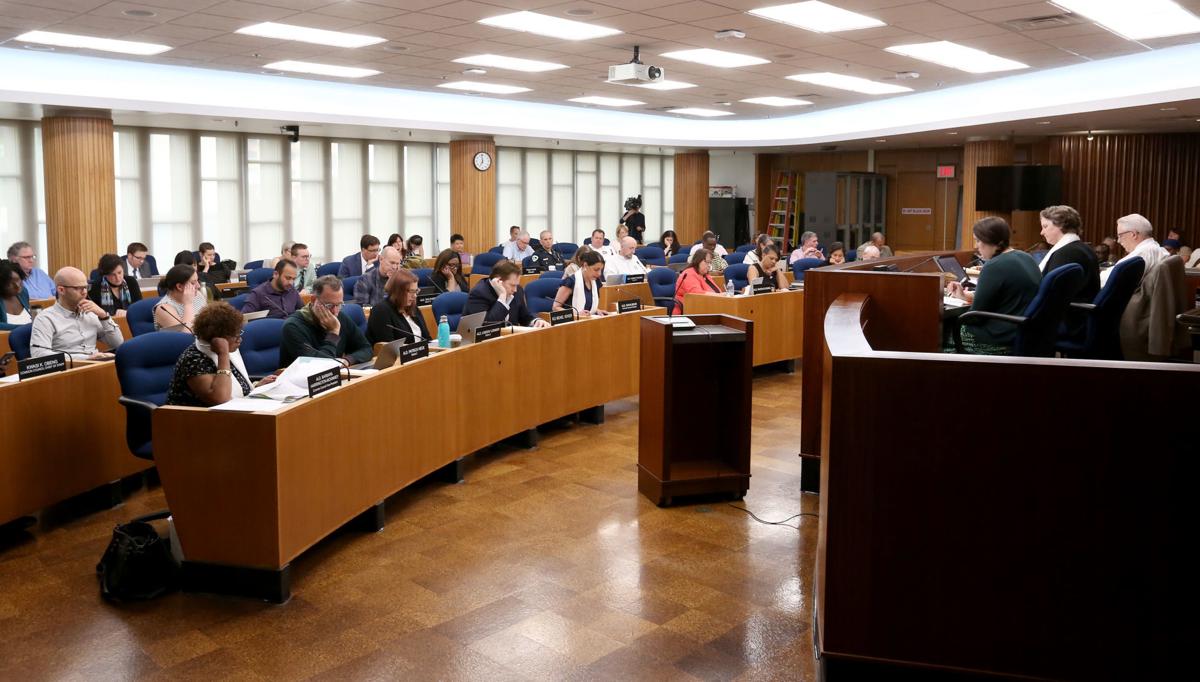 City officials are encouraging Madison residents to come to a meeting Tuesday and bring thoughts and suggestions on how city government could work better for all Madison residents, especially people of color and those with low incomes.
For the past 18 months, a task force has been taking a hard look at the structure and processes of the mayor's office, city council and the city's various committees, boards and commissions to see what could be improved.
Called the Task Force on Government Structure, the 11-member committee has been gathering input from thousands of Madisonians to answer the question: "Does your city government work for you?"
Tuesday's meeting will be an open house on the task force's progress and the last chance for residents to give input before the task force comes out with its final report.
"This is one last opportunity that residents have to come and meet with us and talk with us, take a look at what the questions and the issues are, and tell us what they think," said Eileen Harrington, chairwoman of the task force.
Harrington said the task force has been analyzing whether the City Council is the right size, if council members should be part time or full time, whether there should be more districts or fewer districts and whether there are too many committees, commissions and boards.
One problem the task force found is some of the city's more than 100 boards, commissions and committees no longer have a purpose or still meet even though their work has been completed, Harrington said. And because there are so many committees it is challenging for council members and city staff to attend everything.
You have free articles remaining.
"This costs money," Harrington said. "The time spent by city staff is not free."
Another problem, Harrington said, is that people of color and low-income residents are underrepresented on the committees.
Since the task force started in 2018, it has had about 80 public meetings where it has heard feedback from residents living in all areas of Madison, Harrington said. The task force also conducted a survey of city residents, and got feedback from a couple thousand people.
Harrington said the task force has made special efforts to reach out to residents who are "less often heard."
One common desire of residents was wanting ways to engage with city government online, instead of having to attend public meetings in person to speak, Harrington said. Residents were interested in being able to send video comments to council members or voice their opinions via text message.
"People really want … to be engaged," Harrington said. "But some of the ways that we offer citizens and residents the opportunity to be involved just don't work for people who aren't time-rich and money-rich."
She said it can be harder for people with lower incomes to attend city meetings and give their input because parking Downtown can be expensive, the right buses might not be running and it is challenging to get childcare.
Childcare and dinner will both be provided at Tuesday's meeting.
The task force's final report, which will include a list of recommendations for how Madison's government can improve, is due at the end of this year, but Harrington said she expects it will be done by mid-to-late November.