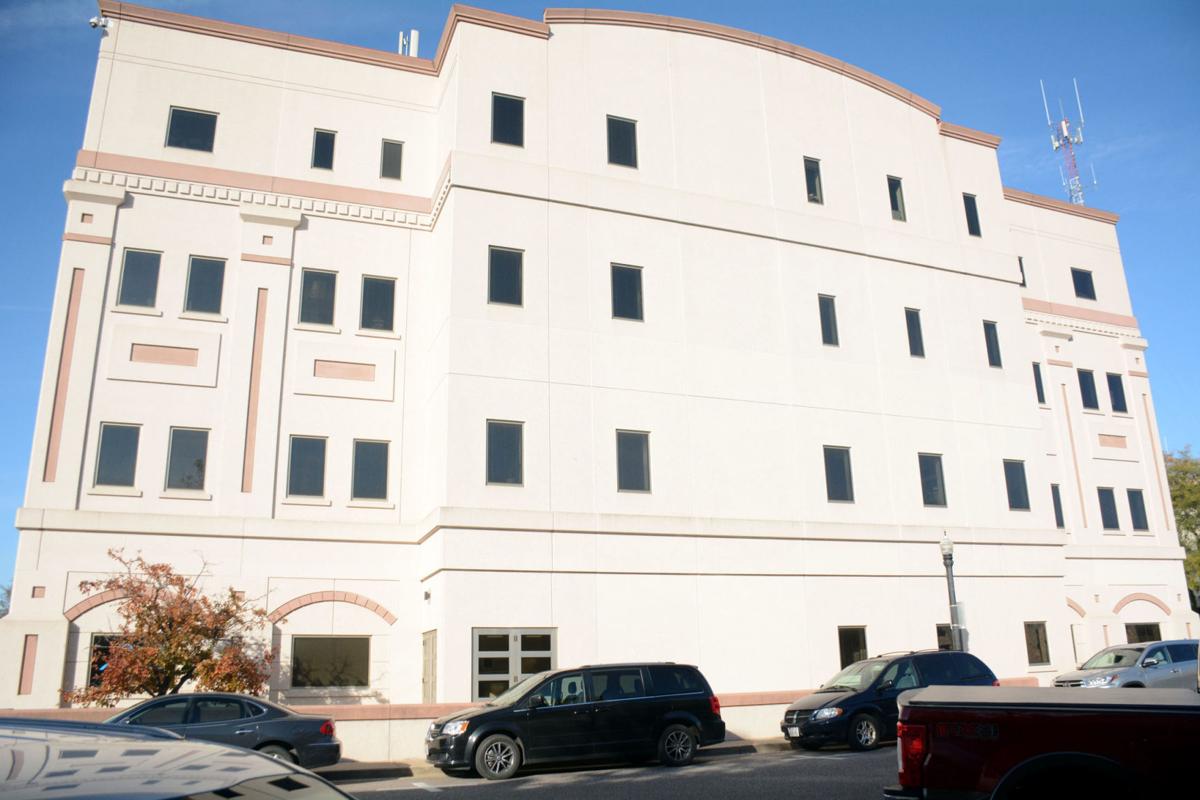 Sauk County Board Supervisor Tim McCumber believes he, along with a handful of other county supervisors, are the subjects of an investigation headed by the county's attorney, after the supervisors began questioning and looking into the lawyer's conduct.
Sauk County's Corporation Counsel Daniel Olson asked the county's Executive and Legislative Committee at its Dec. 10 meeting for permission to investigate 11 employees and elected officials.
Olson gave a "Special Report" at the meeting, which cited legal concerns such as violating confidentiality requirements, non-compliance with open meetings laws, misuse of public comment periods by senior staff members and an unauthorized investigation of a department head by a county supervisor as reason for the investigation.
Supervisor Wally Czuprynko expressed concerns regarding Olson conducting this investigation himself, stating that it was a conflict of interest as some allegations involved the corporation counsel's office.
"Seems to me a lot of these problems involve you and if we're going to be examining them we probably need to have someone from the outside come in to do this," Czuprynko said at the December committee meeting.
Complaint filed with attorney general
McCumber was in attendance at the December meeting, although he is not on the committee and also expressed in an email to the entire county board on Jan. 9 that he thought it was a conflict of interest for Olson to be conducting this investigation as well.
"I remind you that Mr. Olson reported to the E&L committee last month that he could independently lead an investigation against board members and employees because while it involved the 'office,' it did not involve him personally," McCumber wrote.
But McCumber said he has filed a complaint with the state attorney general about Olson's failure to provide records and comply with open records statutes.
"As you can see from my complaint to the attorney general's office, my requests specifically involved him," said McCumber in the email. "I believe I have demonstrated that Mr. Olson has a conflict of interest."
In the complaint McCumber alleges that Olson continuously blocked requests for information about the attorney's job performance, denying the release of his six-month and one-year performance evaluations, which were made by McCumber and other supervisors. He also alleges that Olson has been fraudulently submitting time sheets, and misreporting hours worked, vacation and sick time.
McCumber also notes that Olson argued against the release of these documents for months following the requests, saying that supervisors were not entitled to see confidential information such as payroll data and key fob swipes, which McCumber had sought through open records requests.
The complaint says that Supervisor Carl Gruber received a seven-page response from the corporation counsel as to why the records in a request he made were not subject to release, despite having a differing legal opinion from the attorney general's office that due to the nature of Gruber's status as an official his request was not subject to the same criteria as other employees.
McCumber also states in his complaint that Olson accused him of conducting an unauthorized investigation and threatened legal sanctions.
Czuprynko also voiced concerns regarding conduct of the corporation counsel's office, saying that departments and employees were experiencing long wait times when requesting legal opinions from Olson.
Committee meets behind closed doors
At the December E&L committee meeting, members voted to go into closed session regarding specific individuals and incidents Olson was referring to in his special report, as they could not discuss the matter in open session, as it would risk the confidentiality of those involved.
The committee held the closed session meeting on Jan. 7 to discuss specifics on Olson's report.
At the Jan. 7 E&L committee meeting Czuprynko brought forward a consideration that if any department heads needed a legal opinion, and needed to engage outside legal opinion, because of delays in the corporation counsel's office, any fees for that should be deducted from the corporation counsel's budget.
Sauk County Clerk Becky Evert said in an email to the News Republic on Jan. 8 that "The corporation counsel removed several elected officials, including myself," from the closed session meeting on Jan. 7.
In McCumber's Jan. 9 email to the county board regarding his complaint against Olson, he said he requested a copy of any records used in the closed session meeting but was denied and was told that he was a subject of the meeting. The email also said that other elected officials were removed from the meeting for the same reason.
"No one was notified in advance of these allegations and we are now being denied access to the 'evidence'," said McCumber in the email.
Following their closed session discussions at the Jan. 7 meeting, the committee met in open session where members voted on a motion to send the corporation counsel's allegations to the Sauk County district attorney's office and the state attorney general's office for further investigation, said Peter Vedro, committee and board chairman.
With the motion, the committee also granted Vedro the power to subpoena and send to court members of the county board and Sauk County staff at the committee's discretion.
County Board asked to respond
McCumber's Jan. 9 email addressed this closed session outcome as well, stating that giving the county board chairman that power will cause further damage to the workplace and environment of Sauk County.
"The outcome of this meeting was to not only allow Mr. Olson to refer these matters to the district attorney, but authorized 'the subpoena authority of the chair,'" said McCumber in his email. "Are we seriously going to allow the county board chair the legal authority to subpoena members of this board and staff? This can only lead to fear and further hostility in the workplace. If Mr. Olson has the evidence, we do not need political or retaliatory gamesmanship."
McCumber requested in his email that the board discuss and take possible action on two proposed agenda items at their Jan. 21 full board meeting. His requests include "to require the corporation counsel to forward any evidence in his possession as of January 8, 2020 regarding any alleged criminal and/or ethical violations to the district attorney's office with a recommendation to refer those matters to the attorney general's office and to further deny the use of subpoena powers by the county board chair as chair of the Executive and Legislative Committee as it relates to these matters."
His second agenda request is to discuss and take possible action on placing the corporation counsel on paid administrative leave pending any determination from the attorney general and appointing Jim Witecha as interim corporation counsel. That could legally be done in closed session, he says. If any action is taken on this matter, it will be taken in an open session, McCumber concluded.
The agenda for the board meeting is still pending approval.
What's next?
Vedro said the next steps in this process following the committee's vote are to have an outside investigation of the allegations made by Olson, through sending the documents to the county's district attorney and the state's attorney general.
"What we're doing is engaging the next process, which is an outside evaluation of the allegations that have been made, that are substantiated to ensure that the process has integrity and the outcome has integrity."
Vedro said handling situations like these has been a major challenge for the county and board since the change of leadership following the April 2018 election. He said the county and board are committed to ensuring that they have an open and transparent government, and he believes that having Olson's allegations investigated by outside legal counsel is a step in that direction.