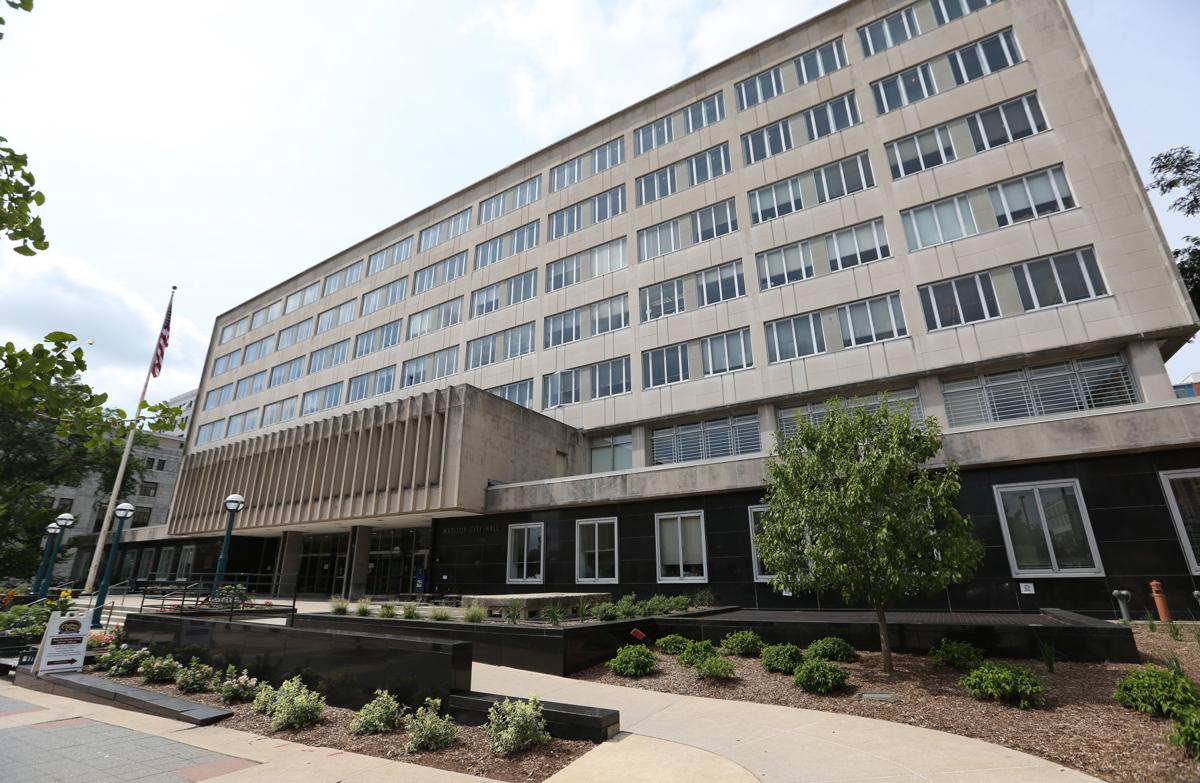 Traffic fatalities occurring within the last month are prompting Madison alders to consider funding short-term fixes at high-injury intersections in the city.
One of these incidents occurred Oct. 10 when a driver, who was not impaired and traveling the speed limit, struck and killed a pedestrian who ran in front of a car near the intersection of East Washington Avenue and Baldwin Street, according to a police report.
On Monday, members of Madison's Finance Committee discussed an amendment to the 2020 operating budget that would have added $160,000 for traffic safety enhancements like signage, pavement markings and speed reductions. Longer-term solutions would come later and likely be funded through the capital budget.
"It's a really critical public safety enhancement that we can do for relatively little money as a start and then next year, come back with a more robust plan," Ald. Rebecca Kemble, District 18, said.
The amendment ultimately failed as the Finance Committee began to reach state-mandated limits on spending during the marathon budget deliberation meeting. But it could make a reappearance when the full City Council offers amendments and deliberates the 2020 capital and operating budgets during the week of Nov. 11.
Kemble and Ald. Grant Foster, District 15, sponsored the amendment and expressed an urgency to address this public safety issue.
"If we are serious about public safety, we know we can do something this year," Foster said.
From 2014 to 2017, 44 fatalities and 399 incapacitating crashes occurred in Madison. There were also 3,096 non-incapacitating juries and 5,617 crashes with a possible injury.
"Sometimes you just think, 'Enough is enough. Let's just start doing something,'" Transportation Director Tom Lynch said.
The amendment would move the city forward in an initiative called Vision Zero, a strategy to eliminate all traffic fatalities and severe injuries and increases safe, healthy and equitable mobility for all.
Madison has not officially joined the initiative, which requires creating an action plan and creating a task force. Lynch said he is interested in moving the effort forward in the spring.
A Vision Zero advance plan would provide safety improvements at some of Madison's highest severity crash intersections. For all crashes, these intersections include Stoughton Road and East Washington Avenue; US Highway 12 & 18 and Millpond Road; US Highway 12 & 18 and Brandt Road; Campus Drive and Farley Avenue; and Acewood Boulevard and Cottage Grove Road. 
For crashes involving pedestrians and cyclists, intersections with the most incidents include North Stoughton Road and East Washington Avenue; Blossom Lane and East Buckeye Road; Commercial Avenue and North Sherman Avenue; North Lake Street and Mendota Court; and Ridge Street and University Avenue. 
Amendments proposed by City Council members are due Nov. 6. The first day of City Council budget hearings is Nov. 12. 
Share your opinion on this topic by sending a letter to the editor to tctvoice@madison.com. Include your full name, hometown and phone number. Your name and town will be published. The phone number is for verification purposes only. Please keep your letter to 250 words or less.