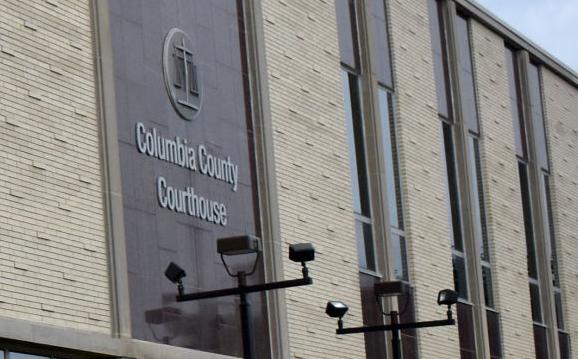 The Columbia County District Attorney's Office has two vacancies according to the county's website, but when the positions became open or why is not known.
An assistant district attorney position and a victim witness coordinator role are listed as "vacant" on the district attorney's web page.
Mary Ellen Karst and Marnie Thome, who had occupied those roles, were not listed by name. A phone number that had been listed for Thome's office went to a voicemail message that identified her as a victim witness coordinator.
The county's human resources director, Joseph Ruf, is on vacation out of state this week, his office said. He was not available to confirm the employment status of Thome and Karst.
The Daily Register messaged an email address listed for Thome but did not receive a response. Karst also could not be reached for comment Tuesday.
District Attorney Tristan Eagon was not available Tuesday to comment.
Eagon was appointed by former Gov. Scott Walker and stepped into the role Jan. 6 after former District Attorney Jane Kohlwey resigned midway through her final term.
You have free articles remaining.
When the county's Board of Supervisors' Judiciary Committee met Tuesday morning, there was no representative from the district attorney's office in attendance.
Several county board and judiciary committee members expressed concern about moving forward on the committee's expenditure reports and the district attorney's 2018 annual report without representation from the district attorney's office.
An assistant from the human resources office left the judiciary committee meeting Tuesday morning to request the district attorney's presence. She reported back to the committee minutes later that Eagon told her the office was "short-staffed" and Eagon would not make it to the final minutes of the meeting.
The committee ended up voting to approve the expenditure reports unanimously and also approved the annual report with one dissenting vote. Follow-up questions were tabled until May 14, when the committee reconvenes.
Karst retired from the Dane County District Attorney's Office before she began working at the Columbia County District Attorney's Office.
In March 2017, the Wisconsin State Journal reported Karst was one of several attorneys involved in a lawsuit filed against the Dane County District Attorney's Office following an election.
Bob Jambois, a former assistant district attorney there, alleged that Ismael Ozanne and his staff harassed him for unsuccessfully running against Ozanne in an election.
A $350,000 settlement was reached in September 2018.