Elections for state Supreme Court, while often noisy affairs in Wisconsin, are not usually noted outside the state. But this year's contest, which will be narrowed by a primary later this month between two liberals and two conservatives, is drawing the eyes of a divided nation, with implications for abortion rights and a slew of ongoing legal and political battles in the perennial battleground state.
"This is going to be, most likely, the most expensive judicial election ever in the United States," said UW-La Crosse political science assistant professor Anthony Chergosky. "It might also be one of the most-watched judicial elections ever in the United States."
The stakes could hardly be higher.
Liberals view the election as a means to restore abortion rights, which have become mostly a state-by-state issue after the U.S. Supreme Court overturned the constitutional right to an abortion in June, and to redraw the state's legislative maps. Conservatives are seeking to protect the 4-3 majority they've held on the high court for most of this century.
Battles over other major issues like redistricting and voting laws are shifting to the judiciary branch in Wisconsin because of "a legislative and executive branch that are either unwilling or unable to cooperate," Chergosky said.
Adding to the interest in the race beyond Wisconsin is the state's outsize role in politics.
"We have seemingly countless ways that we are politically relevant on the national scene," Chergosky said, mentioning, for example, presidential races where Wisconsin's results shift the election one way or the other — and the fact that any potential challenges to Wisconsin's 2024 presidential election results could be settled by whoever wins this year's high court race.
The conservatives in the race are former Wisconsin Supreme Court Justice Dan Kelly and Waukesha County Circuit Judge Jennifer Dorow. The liberals are Dane County Circuit Judge Everett Mitchell and Milwaukee County Circuit Judge Janet Protasiewicz.
While clearly divided ideologically, the race is technically nonpartisan and all four candidates will appear on the same primary ballot on Feb. 21, with the top two vote-getters advancing to the April 4 election.
To liberals, the race is "the culmination of an end goal that was identified as early as 2011, during the early days of the (Republican Gov. Scott Walker) administration and its attacks on working people, ridiculous gerrymanders and, even back then, attacks on women's reproductive freedom," Democratic strategist Joe Zepecki said.
To conservatives, the race is about protecting those Republican gains.
"We are looking at a situation where they are trying to elect an activist justice to roll back a lot of the reforms that we've seen in the last 25 years," Republican Party of Wisconsin chair Brian Schimming said, saying liberals want to roll back Walker's Act 10 legislation, which largely eliminated collective bargaining for most public employees; the private school voucher program; photo ID requirements for voting; and the state's current legislative maps.
'The chosen one'
Among the liberal candidates, operatives on both sides say the candidate to beat is Protasiewicz (pronounced "pro-tuh-SAY-witz").
"She clearly is the chosen one on the left," Schimming said. "And that shows in the endorsements and where the money's flowing. ... She's the one (liberals) want to get through, and they are spending resources to make sure that she does."
Protasiewicz has received endorsements from liberal Wisconsin Supreme Court justices Ann Walsh Bradley and Rebecca Dallet, dozens of judges statewide, dozens of current and former legislators, former Democratic Gov. Martin Schreiber and several unions. Mitchell has received endorsements from former Democratic Gov. Jim Doyle, several current legislators and several Dane and Milwaukee County judges.
Zepecki said it would take "something extraordinary" for Mitchell to come out ahead in this month's primary, adding that Protasiewicz's 10-to-1 cash-on-hand advantage over Mitchell may have tipped the race in her favor when it became public last month.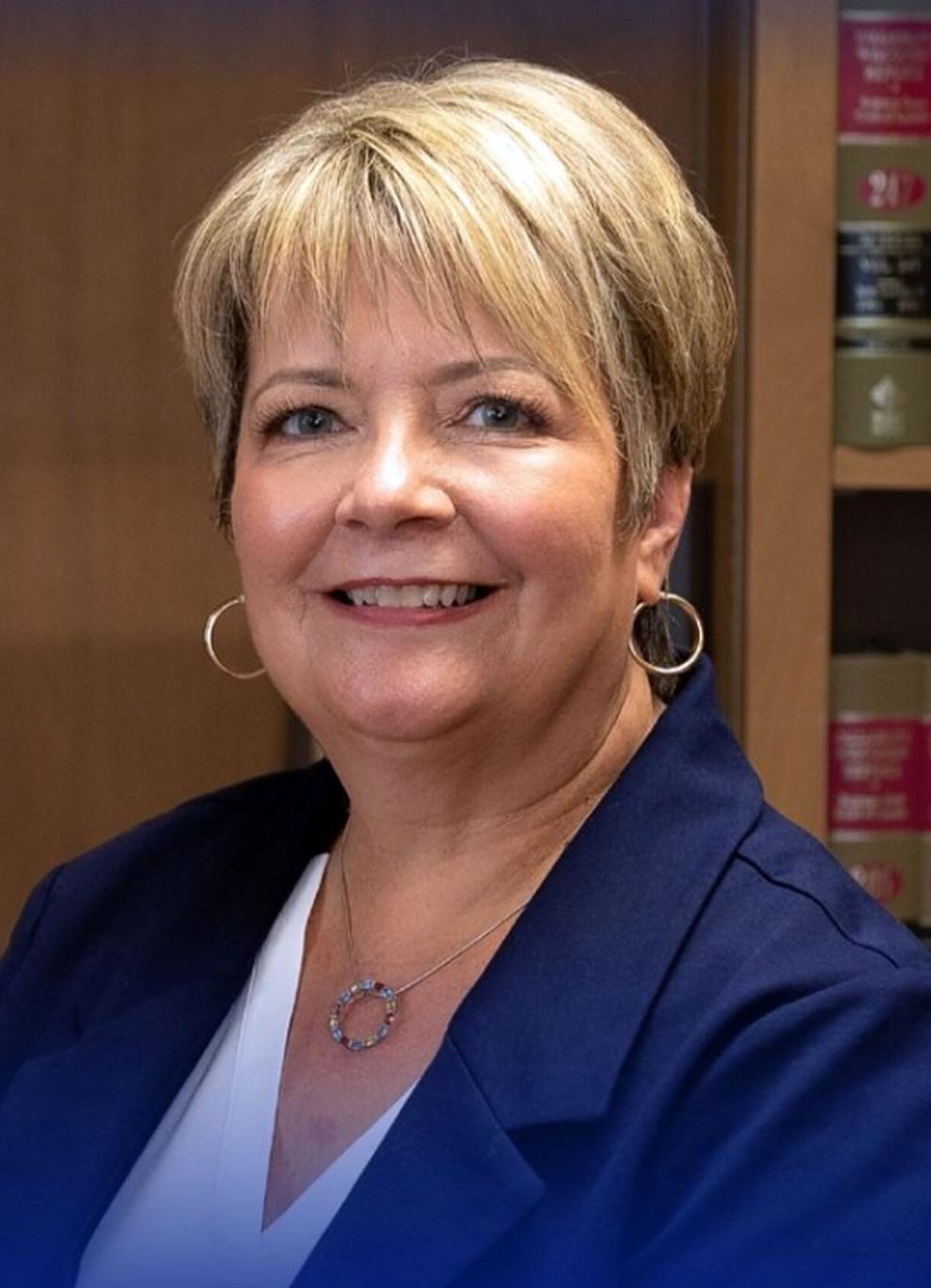 "That sent the signal to everybody who was holding back that if they were waiting to contribute, and waiting to see how it's going to shake out, that Protasiewicz was the one to donate to," Zepecki said.
Asked to address Republican claims that she would strike down conservative legislation, Protasiewicz declined to say how she would rule on specific cases, adding that, on a personal level, she has concerns about requiring a photo ID to vote and said she isn't sure it reduces voter fraud. On private school vouchers, she called herself "a big proponent of a strong public school system." She has repeatedly made her abortion rights views clear.
She said she marched in Madison against Act 10. And she said a person would have to be "deaf, dumb and blind not to recognize that there's something wrong with the (legislative) maps in the state of Wisconsin," which strongly favor Republicans.
At the same time, she said, she is the best choice to reverse "the extreme partisanship that has permeated the court for so many years."
"Everybody's a human being, everybody has their own thoughts, their own values, right?" she said. "But in the end, I follow the law, and I uphold the Constitution."
Mitchell said the race boils down to two key themes — one about how the court rules on specific cases involving abortion, voting and redistricting, and the other about improving the court system on a local and statewide level for groups of people affected by the criminal justice system.
He said he was the best candidate to address those issues, especially the second one, pointing to his desire to increase trauma-informed practices on the local and high court level. He also pointed to the reduction of youth car thefts in Dane County while he presided over its juvenile court.
Between now and the primary, Mitchell said he wants to highlight how "reproductive justice encompasses all of the fights and justice-related issues that we need to be able to talk about," adding that reproductive justice involves health care, criminal justice and mental health.
No consensus
While conservatives are confident they'll face Protasiewicz in April, operatives on both sides are less confident about who will be going up against her.
Dorow and Kelly each have endorsements from different Wisconsin Supreme Court justices. Both raised just over $300,000 last year, though Dorow made that in a month while Kelly raised it in four months.
Kelly has largely campaigned on his experience as a state Supreme Court justice, where he consistently sided with the court's conservative bloc.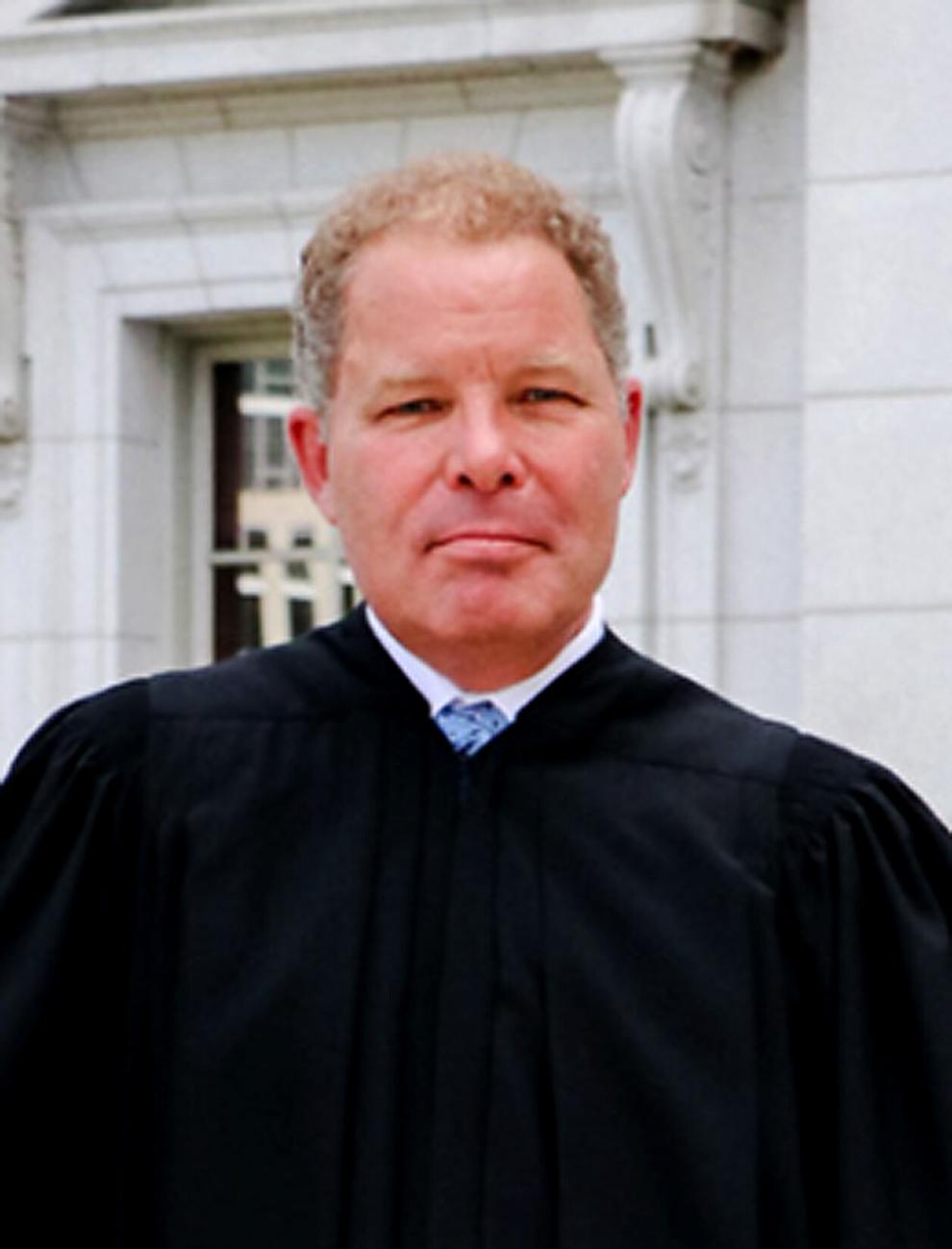 Retiring conservative Wisconsin Supreme Court Justice Patience Roggensack endorsed Dorow. Conservative Wisconsin Supreme Court Justice Rebecca Bradley has endorsed Kelly.
Kelly's pitch to voters is that he has high court experience along with a "long, public, proven record of constitutional conservativism and a body of scholarship that can't be matched by anyone in the race," he said.
"I don't want to take anything away at all from Jennifer's good work as a trial judge, (but) I don't think that, by itself, suggests an ability to take the step up to the Supreme Court. "She's been on the bench 11 years and hasn't left behind any scholarship that tells us what she means when she says that she's a judicial conservative."
Kelly supporters have also said Dorow isn't prepared as a candidate, pointing to her use of a binder to read prepared remarks during a WisPolitics forum as one example.
Asked what made her more electable than Kelly, Dorow said her breadth of experience — as a trial court judge, chief judge in her judicial district, and experience as a prosecutor and defense attorney — separated her from the other candidates.
She accused Protasiewicz of promising political outcomes in a judicial race, pointing to the liberal candidate's explicit embrace of abortion rights. Anti-abortion groups have endorsed Dorow and Kelly, though the conservative candidates have not talked about the issue nearly as much as Protasiewicz.
Dorow has previously gone after the former justice and his supporters, calling on them to stop attacking her. In audio obtained by 1130 WISN-AM, she said candidates like Kelly "attack fellow conservatives time after time, frankly to distract from their own deficiencies and because they know they're not the frontrunner."
While some conservatives have expressed worry that such clashes could distract voters from what's at stake, Schimming said he wasn't worried about the partisan infighting.
"One of the good things about having somebody so liberal on the other side is it makes the choice abundantly clear for our folks," he said, adding that conservatives will join their chosen candidate immediately on election night.
A 2022 tone
Some emerging themes of the high court race — abortion, the main theme of Protasiewicz's first two TV ads, and crime, the focus of Dorow's first ad — echo some of the themes in last November's election, when a Republican won the state's U.S. Senate election but a Democrat won the race for governor.
"The Supreme Court race is fundamentally a referendum on freedom to access safe, legal abortions and live in a democracy that honors voting rights and lets people choose their politicians instead of politicians choosing their voters," Democratic Party of Wisconsin chair Ben Wikler said.
With a majority of voters in favor of abortion rights, conservatives are instead focusing on public safety — another top concern of voters, according to Marquette Law School polls ahead of the last election.
"Our candidates are going to keep talking about crime, especially with record violent crime in Milwaukee and some other cities in the state," Schimming said.
Protasiewicz appears to have anticipated that, releasing a new ad Friday this month that seeks to brush off attacks that she is soft on crime.
The president comes to Madison: Dispatches from Joe Biden's whirlwind trip to Wisconsin
President Joe Biden's first stop after his State of the Union address Tuesday was in Madison, where he greeted supporters at the airport before a quick jaunt up to DeForest to speak to workers at the Laborers' International Union of North America worker training center.