Responses to the Wisconsin State Journal's candidate questionnaire. The general election is April 4. Voters will be electing candidates for one open seat.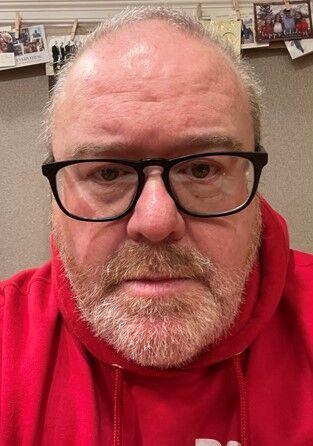 Rich Judge
Family: Married with three teenage children
Job: Independent consultant
Prior elected office: Sauk Prairie School Board since 2009 (president 10 plus years and vice president for three years), former chair of Policies and Instruction Committee
Other Public Service: Former Sauk Prairie youth soccer and flag football coach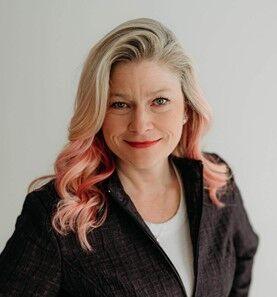 Holly Walker
Family: Married with two children including a son, 13, and daughter, 11
Job: Senior systems analyst for UW Health
Other public service: Volunteer youth hockey coach for three years, co-chair of GPSIE silent auction for five years
Education: Bachelor's in information sciences from Upper Iowa University; associate's in General Business, Upper Iowa (studying marketing and accounting)
Q&A
What experience or insight do you bring to this race that your opponent doesn't have?
Judge: I am currently in my 14th year of service to the Sauk Prairie School District. I have been a member of both our Finance and Personnel, and Policies and Instruction Committee. I have served for six years as Sauk Prairie School Board president and another three as vice president. I also worked in public policy analysis in both the public and private sector for over 20 years.
Walker: I am a woman who has different experiences and insights compared to my opponent. I have been involved with our local hockey association as a coach. That has enabled me to be more involved with our local student population of all ages. I also have been a voice of advocacy for mental health and bullying for three years by attending numerous school board meetings and speaking up. My son has been bullied for the past five years. At one point, he was physically assaulted. I have witnessed that the system and its policies are flawed. I have also taken my concerns to the board. Things haven't changed — it just quotes the policies. I have also been attending budget and policy meetings, to learn and understand how the board works. I have witnessed the demographic changes, and can relate empathetically to the "silent" voices.
What is the main challenge facing the district and how would you address it?
Judge: The challenges facing our district are not unique. They include inadequate state support for public education, deteriorating student mental health and the runaway costs associated with addressing our most needy students. There are also the challenges of a national teacher and staff shortage, aging facilities and the increasing politicization of education. Hopefully, we will see an improvement in restoring lost funding with a record state surplus. Student (and staff) mental health is not a problem to be solved. It is a challenge that will have to be met year in and year out in our schools and communities. Our district is taking initiative on this front with the help of a ground breaking grant that will establish partnerships throughout our community to provide a wide variety of services.
Walker: The main challenge facing the district is the focus on the 'physical appearance' of the school buildings/field, and taking data from a national standpoint. Although that data is great and helpful, my focus would be the data in our district opposed to surrounding districts. My focus would also be addressing the needs of our current student body, administration staff, teacher and taxpayers. I feel there is a large bully and mental health issue that could be given a bigger focus. Another challenge is the school district curriculum is not as diverse, which does not bring a sense of belonging for the student body and staff who identify as minorities. I plan to be more involved and listen to what our community says. In addition, when a parent brings a concern to me, I will respond to them as I know how it feels to be ignored.
What do you feel like the school district does well?
Judge: Our school district does many things well, but has lots of room for improvement. What I think our district does especially well is understanding that the status quo has to be challenged that change does not require conflict or division. Our schools embrace our position at the center of our community and constantly seek partnerships that strengthen both. We have an extensive and successful youth apprenticeship program, but that has not prevented us from working to secure grant funding from the state to dramatically expand that effort. Over the past year, our district made great strides in trying to bridge the cap for students and their families for access to mental health services. We had many partners large and small in this effort. We are proud of that effort, but the coming years will see the development and implementation of a five year grant to break new ground on student mental health. That is all made possible by a district culture that is not afraid of new challenges and puts great value on our students, our employees and our community. That culture has helped our district to avoid the division and acrimony that have poisoned the bond between schools and community in so many places in Wisconsin.
Walker: I think the school getting involved in the community is good, but we can do better. It is important for the school board to listen to the taxpayers and the students. The district does well supporting all different avenues for the students through its agriculture, technology, music, arts and athletic department. We are top notch in supporting education through the workplace helping students gain knowledge before graduating.