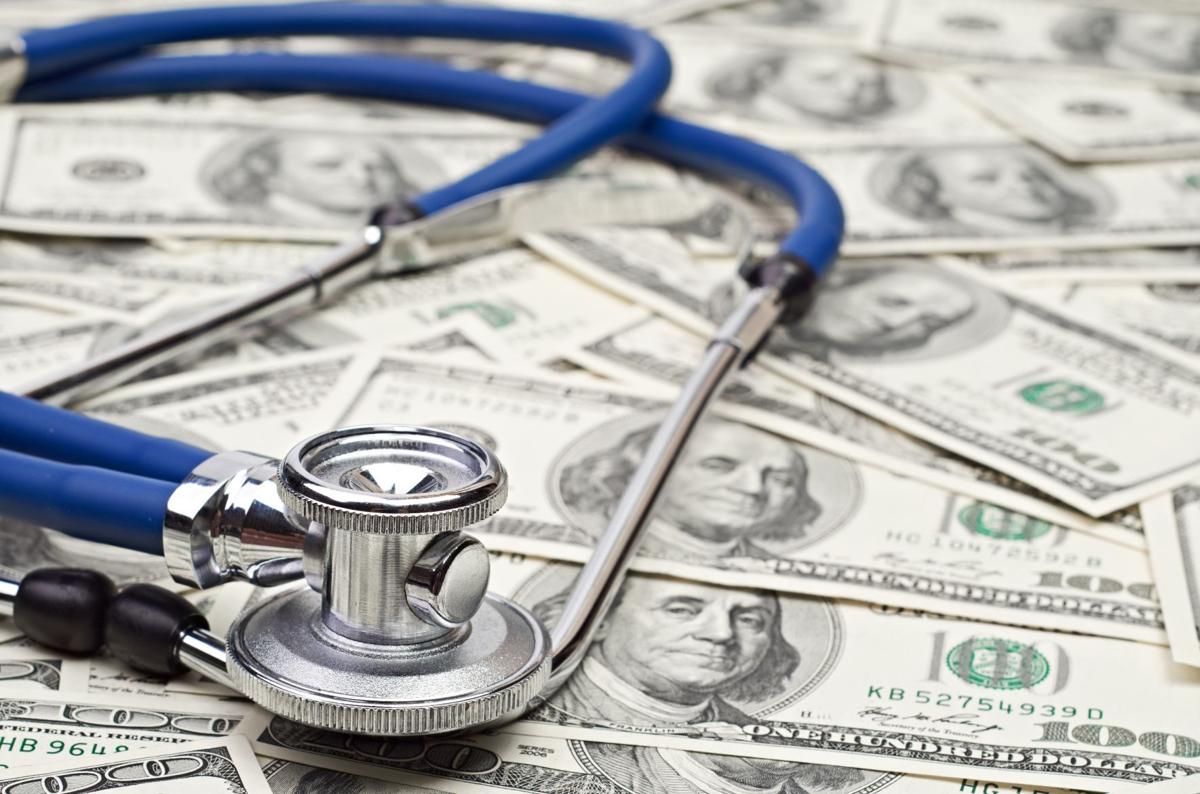 The health care budget measure passed by Republicans on the Wisconsin Legislature's Joint Finance Committee on Tuesday would increase funding for long-term care providers, nursing homes, emergency room doctors and a host of other health care providers.
To Democrats' continued dismay, Republicans once again shot down an effort — included in Gov. Tony Evers' budget proposal — to accept federal funding to expand Medicaid. 
"We're hearing from people and we're taking the steps to really make sure that our vulnerable are taken care of," said Sen. Mary Felzkowski, R-Irma. "Sometimes the Republicans get hit that we don't care. We care. We have the funding to do something today, and we're doing it."
The motion, passed on a party-line vote, includes $252 million to increase Medicaid reimbursement rates for skilled nursing facilities and intermediate care facilities for people with intellectual disabilities, $104 million in funding for direct care workers and $78 million for personal care agencies.
"This funding will be a lifeline to our members who are struggling to fill their staff vacancies," said Disability Service Provider Network CEO Lisa Davidson in a statement. "Even after weathering the pandemic, members have told us their ability to compete in the current environment is at its most critical point now."
The measure would also increase reimbursement rates for outpatient mental health and substance abuse services by 15%, and for child and adolescent day treatment services by 20%. Opioid treatment providers would get a 5% increase in reimbursement rates. 
A proposal in Evers' budget to extend postpartum Medicaid coverage from one month to one year was modified to instead extend coverage to three months. Asked about the change, co-chair Sen. Howard Marklein, R-Spring Green, said it's "a step in the right direction."
Democrats criticized that decision, along with Republicans' refusal to include several items from Evers' proposal aimed at reducing racial disparities in health outcomes — including Medicaid funding for doulas and grant funding for community organizations aimed at improving the health of Black women and babies.
"We are going to go through another budget process and ignore those individuals that need our help the most. There is no doubt in my mind that if the tables were reversed and these statistics were happening to white children in Wausau, or anywhere else than Milwaukee, we would be doing something about it," said Sen. LaTonya Johnson, D-Milwaukee. "From where I'm sitting, those individuals that were most vulnerable, our infants, our babies of color, got absolutely nothing."
Other items in the measure include:
A 40% increase in Medicaid reimbursement for dental services.
A 15% increase in reimbursement rates for emergency physician services.
A 15% increase in reimbursement rates for autism services.
$2.9 million to increase reimbursement rates for speech and language pathology services.
$1.4 million to increase reimbursement rates for hearing aid and audiology services.
$6.7 million to increase reimbursement rates for ground ambulance transport.
$1.4 million to increase reimbursement rates for chiropractic services.
$2.2 million to increase reimbursement rates for physical therapy.
The committee is set to meet again on Thursday. Lawmakers plan to take up the full budget by the end of the month — which is also the end of the fiscal year — and will then send it to Evers. Evers can pass it, veto it or make changes with his partial veto power. 
Share your opinion on this topic by sending a letter to the editor to tctvoice@madison.com. Include your full name, hometown and phone number. Your name and town will be published. The phone number is for verification purposes only. Please keep your letter to 250 words or less.