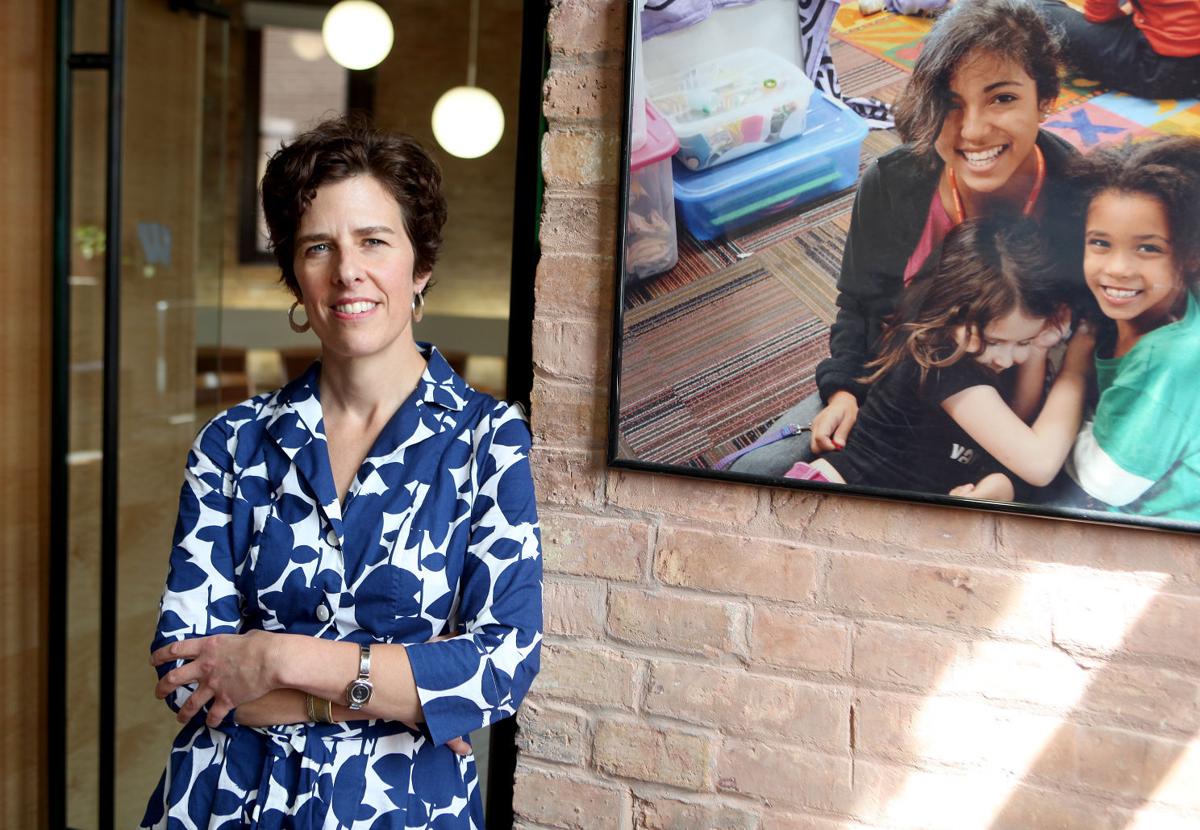 In the weeks since Donald Trump's presidential victory, Wisconsin Democrats reflecting on their losses up and down the ticket have said the party needs to do a better job of conveying its message to rural voters.
It's going to take more than that, said University of Wisconsin-Madison political science professor Kathy Cramer on Friday.
Cramer has spent nearly a decade listening to rural Wisconsin voters discuss their views on government. Her research was thrust into the political spotlight after Trump's surprising victory, won in large part thanks to voters in rural areas that supported President Barack Obama in 2008 and 2012. 
She has approached them with this question in mind: Why do people interpret politics the way they do?
"I have found over time, the best way (to learn) is to listen to people talk in the environments they hang out in," Cramer said. 
After Cramer presented her findings, a woman in the audience who said she had volunteered in Madison on Democratic candidate Hillary Clinton's campaign asked Cramer what advice she would give Democrats on how to talk to the people in rural areas who voted for Trump.
"It's not speaking to people," Cramer said. "It will require just spending time with people and asking them, 'What's on your mind?' for months — then trying to deliver a message."
But UW-Madison political science professor Barry Burden suggested it could be that many of these areas were already on a path toward going Republican, and may not return to voting Democratic in the near future. 
Cramer, in her conversations about rural voters' concerns, learned the following:
Many people in so-called "outstate" Wisconsin feel they don't get their fair share of power, resources or respect. They feel power emanates from Madison, where state government is headquartered, and feel most of the state's resources are sucked away by Wisconsin's largest cities, Milwaukee and Madison.
Those feelings open the door for divisive political messaging to be effective, taking advantage of feelings that people who aren't contributing their fair share are benefiting from others' hard-earned taxpayer dollars. 
Racism plays a part in some of these feelings, but it is not the sole factor. 
Many people living in small communities don't want to move to a bigger city. They recall a time when their communities thrived, and feel that way of life has been taken away.
Many white, working-class men feel a "sense of bewilderment" about how being a white man is now "an object of derision rather than a status of respect."
These feelings create a fertile ground for political messages that call for rapid, dramatic change. 
Trump capitalized on this environment. His pre-campaign "birtherism" and calls to build a wall between the U.S. and Mexico drove an "us vs. them" narrative, and his cries to "drain the swamp" tapped into voters' resentment of government. 
"Make American Great Again" was an effective slogan that tapped into "the sentiment that someone has taken away our way of life." 
Share your opinion on this topic by sending a letter to the editor to tctvoice@madison.com. Include your full name, hometown and phone number. Your name and town will be published. The phone number is for verification purposes only. Please keep your letter to 250 words or less.