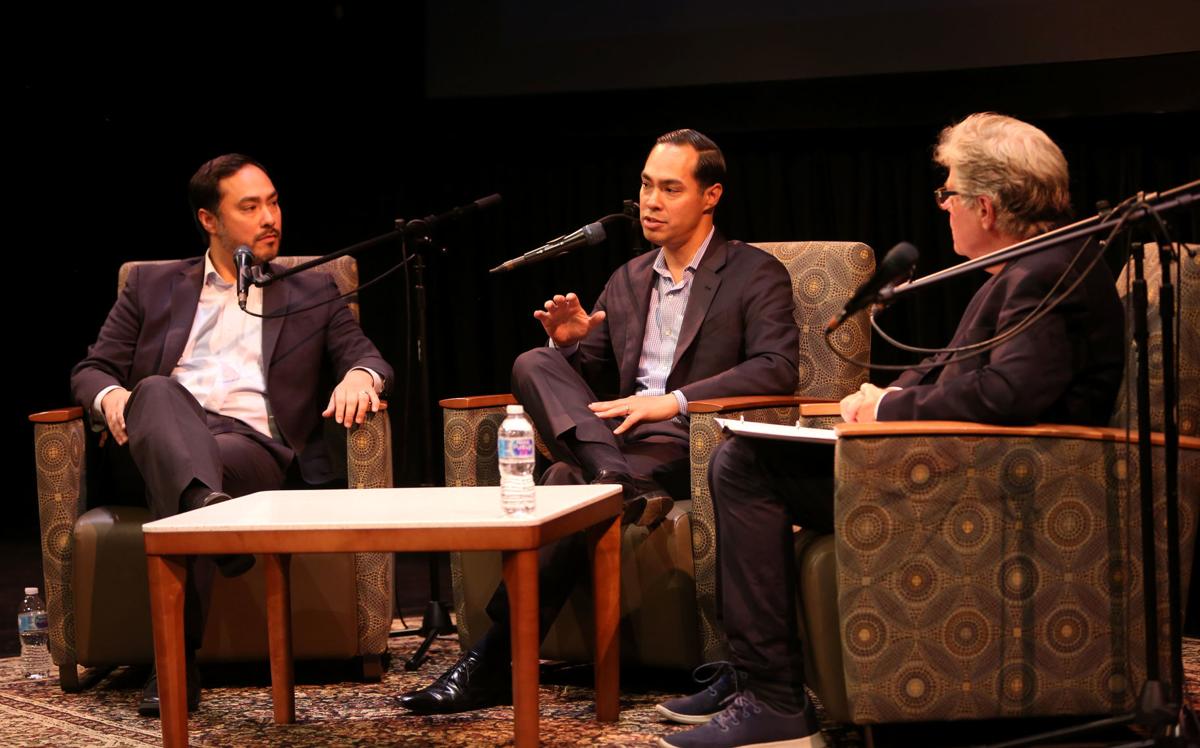 On today's episode of Live from Cap Times Idea Fest — the podcast bringing you the best conversations from the annual multi-day festival at the University of Wisconsin-Madison campus — we're bringing you the conversation the Castro brothers had with Washington Post Associate Editor David Maraniss.
You have free articles remaining.
Julián is a former secretary of Housing and Urban Development and mayor of San Antonio. Joaquin is serving his fourth term in Congress, where he serves on the House Intelligence Committee. In their talk, the two talk about the Castros' childhood in Texas, their history in city and federal politics, the state of the Democratic primaries, and the current landscape of politics in their home state.