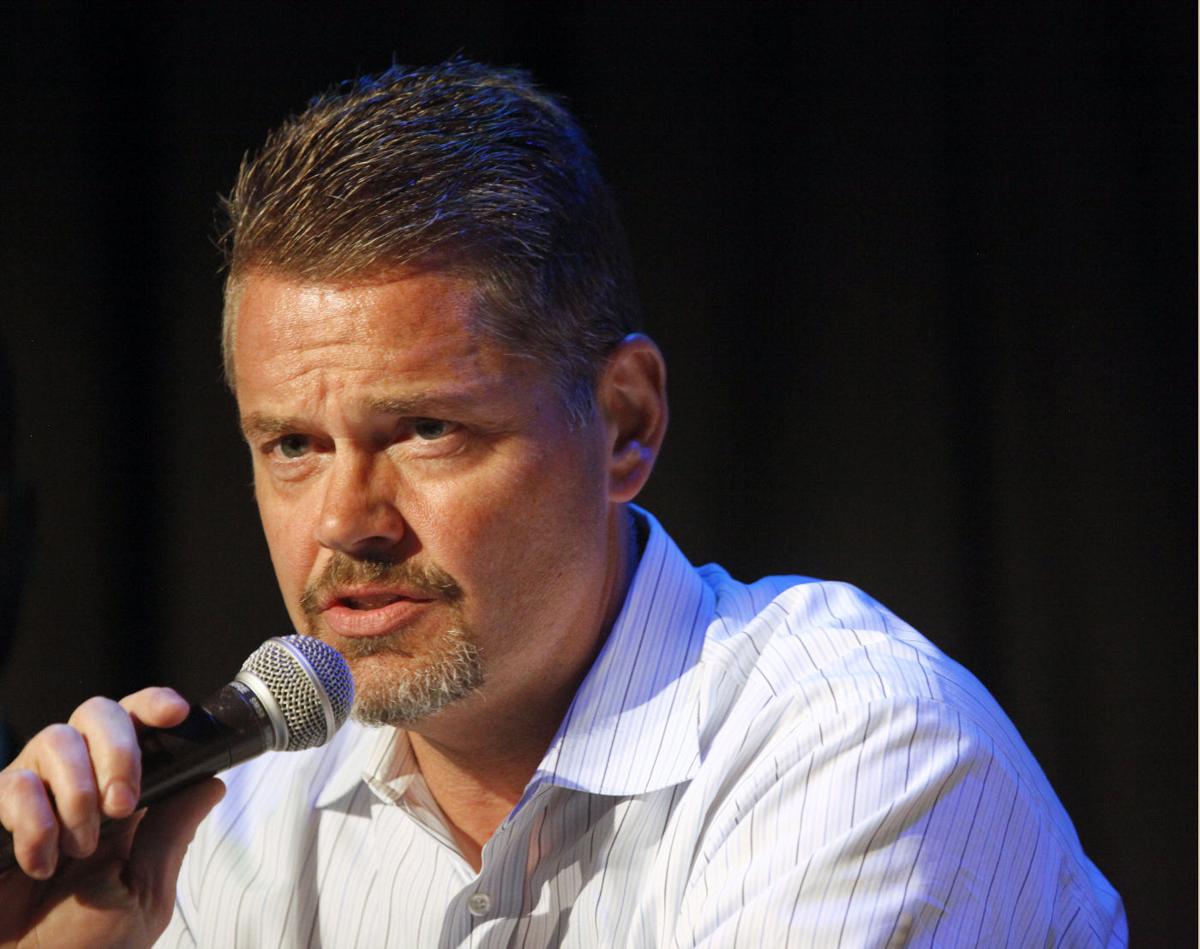 Veteran Republican strategist Bill McCoshen announced on Tuesday that he has sold his lobbying firm, freeing him up for a potential gubernatorial bid.
Michael Best Strategies, a Wisconsin-based lobbying and communications firm, has acquired Capitol Consultants nearly three decades after McCoshen's wife, Carol McCoshen, founded it. As part of the acquisition, Bill McCoshen and Capitol Consultants senior vice president Tony Langenohl will join Michael Best as partners in the firm, which is affiliated with the Milwaukee-based law firm Michael Best & Friedrich.
"Capitol Consultants has been part of our family since Carol started the firm in 1992. Joining Strategies will allow us to grow and provide all the collective clients with a one-stop shop for government affairs, business strategy, economic development, legal and public relations," McCoshen said in a statement.
The move "solidifies Strategies as the go-to government relations firm in Wisconsin and positions us well for future growth," McCoshen said.
McCoshen, 56, managed former Republican Gov. Tommy Thompson's 1994 campaign when Thompson carried 71 of Wisconsin's 72 counties and earned 67% of the vote. He served as Thompson's chief of staff and, at 29, was appointed secretary of the state Department of Commerce.
He is also majority owner of the Janesville Jets junior hockey team and part-owner of the Oregon Tradesmen junior hockey team.
Political insiders have speculated for months that McCoshen is gearing up for a run for governor. Reached via text message, McCoshen said there will be news on that front on Wednesday.
If he runs, McCoshen would join former Lt. Gov. Rebecca Kleefisch in the Republican primary field. State Rep. John Macco of Ledgeview and political newcomer Jonathan Wichmann have also registered campaign committees, and Marine veteran and former U.S. Senate candidate Kevin Nicholson is considering running for governor or U.S. Senate, depending on whether Sen. Ron Johnson seeks reelection. 
Democratic Gov. Tony Evers, 69, announced in June that he will run for a second term.
As a lobbyist, McCoshen has represented AbbVie, AT&T Wisconsin, ATC Management, Enbridge Energy Company, General Electric Company, Hewlett Packard Enterprise, Johnson Controls, Northwestern Mutual, Pfizer, Secure Elections Project, State Farm Insurance Companies and other clients.
McCoshen could decide to step away from lobbying during a campaign if he runs, but no laws under the Wisconsin Ethics Commission's jurisdiction would prevent a registered lobbyist from running for political office. Ethics Commission administrator Dan Carlton noted that state law explicitly allows a lobbyist to make a contribution to his or her own campaign committee at any time.
McCoshen also joined the newly formed Common Sense Wisconsin as chair of its policy advisory board in June. 
The group's goal is to "produce a bold, conservative policy agenda that will restore Wisconsin and put us on a path to becoming the top state in the nation," McCoshen said in a statement at the time.
"Wisconsinites want results, not excuses," he continued. "They want, and deserve, elected officials who address the concerns they discuss at their dinner table every day. They want lower taxes, fair and predictable regulations, great schools, safe roads and bridges, safe neighborhoods, access to high-quality, affordable health care, clean air and water, and fair and consistent elections."
Further fueling campaign speculation, McCoshen also recently released a biographical video.
"My ideal job would be any place where I can make a difference, not just for me, but for people," McCoshen said in the video. "Looking back at the arc of my life, I hope people will say, 'That guy made a difference.' That's what I'm all about, is getting positive things done, and I'm going to continue to do that for as long as I can."
Share your opinion on this topic by sending a letter to the editor to tctvoice@madison.com. Include your full name, hometown and phone number. Your name and town will be published. The phone number is for verification purposes only. Please keep your letter to 250 words or less.