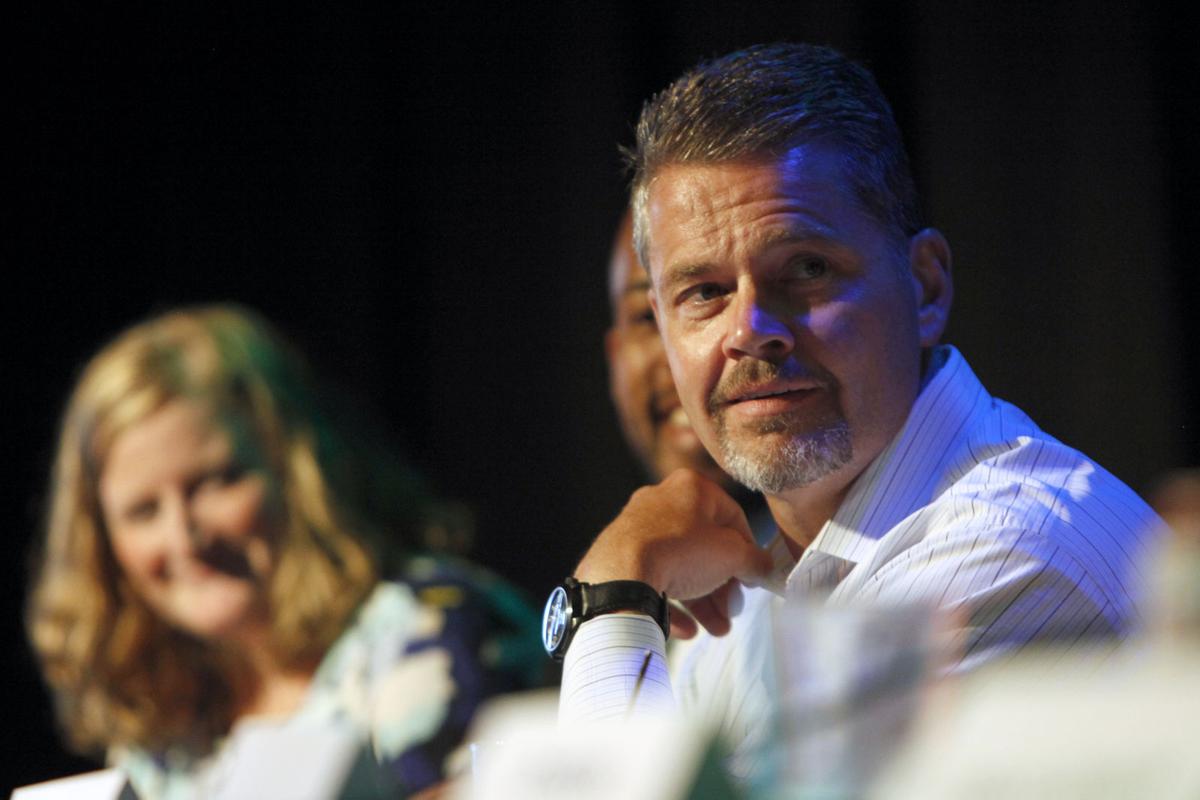 Veteran Republican strategist Bill McCoshen announced on Wednesday that, after months of consideration, he will not run for governor.
The news follows an announcement on Tuesday that McCoshen sold his lobbying firm, a move that could have freed him up for a gubernatorial bid. But McCoshen said in a statement that he lost too much time finalizing the sale to launch a viable campaign.
"I know what it takes to win," McCoshen said. "To run the type of positive, issue-oriented grassroots campaign we wanted to run required time and money. While I'm confident we could have raised the money, the reality is we lost too much precious time trying to close on the sale of our primary business. We were not about to sell to just anyone. It had to be the right fit."
That fit was found with Michael Best Strategies, a Wisconsin-based lobbying and communications firm, which acquired Capitol Consultants nearly three decades after McCoshen's wife, Carol McCoshen, founded it. As part of the acquisition, Bill McCoshen and Capitol Consultants senior vice president Tony Langenohl will join Michael Best as partners in the firm, which is affiliated with the Milwaukee-based law firm Michael Best & Friedrich.
McCoshen said he is excited to join the firm and looks forward to helping them grow their business.
The move "solidifies Strategies as the go-to government relations firm in Wisconsin and positions us well for future growth," McCoshen said in a statement.
McCoshen, 56, managed former Republican Gov. Tommy Thompson's 1994 campaign when Thompson carried 71 of Wisconsin's 72 counties and earned 67% of the vote. He served as Thompson's chief of staff and, at 29, was appointed secretary of the state Department of Commerce.
He is also majority owner of the Janesville Jets junior hockey team and part-owner of the Oregon Tradesmen junior hockey team.
As a lobbyist, McCoshen has represented AbbVie, AT&T Wisconsin, ATC Management, Enbridge Energy Company, General Electric Company, Hewlett Packard Enterprise, Johnson Controls, Northwestern Mutual, Pfizer, Secure Elections Project, State Farm Insurance Companies and other clients.
McCoshen also joined the newly formed Common Sense Wisconsin as chair of its policy advisory board in June. 
The group's goal is to "produce a bold, conservative policy agenda that will restore Wisconsin and put us on a path to becoming the top state in the nation," McCoshen said in a statement at the time.
"Wisconsinites want results, not excuses," he continued. "They want, and deserve, elected officials who address the concerns they discuss at their dinner table every day. They want lower taxes, fair and predictable regulations, great schools, safe roads and bridges, safe neighborhoods, access to high-quality, affordable health care, clean air and water, and fair and consistent elections."
McCoshen said Wednesday he will remain involved with the group and will continue to advocate for "a better Wisconsin."
"A substantive policy agenda that gives voters a reason to vote is the best way for Republicans to expand their coalition and win in 2022," McCoshen said.
Although he is not running, McCoshen argued that Republicans need a competitive primary in order to defeat an incumbent Democratic governor.
Democratic Gov. Tony Evers, 69, announced in June that he will run for a second term.
Such a defeat has only happened twice in McCoshen's lifetime, he said.
"The last time was 1986 when Tommy Thompson beat Tony Earl. Tommy won a five-way primary before going on to win four four-year terms and become the longest serving governor in Wisconsin history," McCoshen said. "The other time was 1978 when upstart Lee Dreyfus defeated party-endorsed Bob Kasten in the GOP primary before defeating interim Gov. Marty Schreiber."
Former Lt. Gov. Rebecca Kleefisch launched her long-expected campaign for governor last week. State Rep. John Macco of Ledgeview and political newcomer Jonathan Wichmann have also registered campaign committees, and Marine veteran and former U.S. Senate candidate Kevin Nicholson is considering running for governor or U.S. Senate, depending on whether Sen. Ron Johnson seeks reelection. 
The primary will be held Aug. 9, 2022.
Share your opinion on this topic by sending a letter to the editor to tctvoice@madison.com. Include your full name, hometown and phone number. Your name and town will be published. The phone number is for verification purposes only. Please keep your letter to 250 words or less.