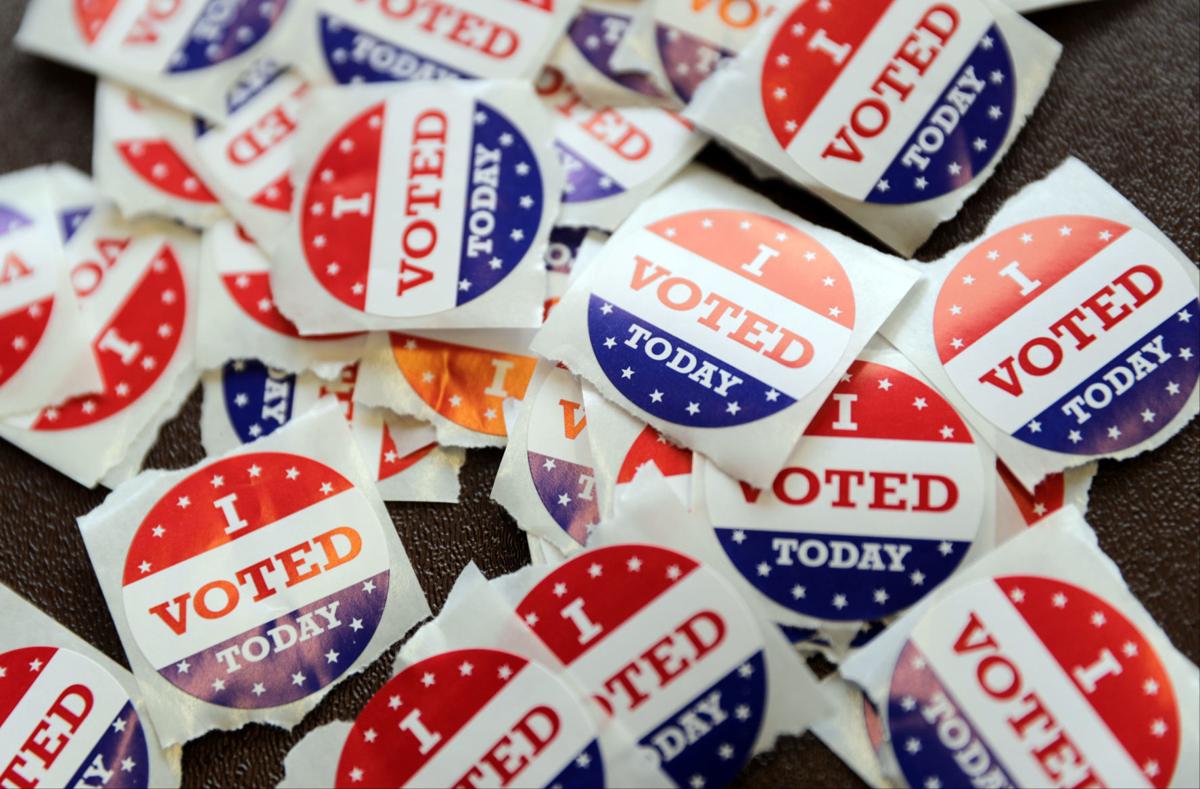 The number of people voting early in Madison and Milwaukee has already set records for a midterm election, and officials in both cities expect the surge in early voting to continue.
With Election Day one week away, 22,387 in-person early ballots have been cast in Madison — well over double the number who voted early in the last midterm election in 2014 — as of Monday afternoon.
"We've already set a record," Mayor Paul Soglin said Tuesday. "Based on what's happened to date, based in terms of early voting, we will undoubtedly set a new record" for overall turnout.
Turnout in midterm elections is usually far below that of presidential elections. In 2016, for example, 57,260 people cast early in-person ballots.
The jump in this year's election could be due in part to changes that have made voting early and in person easier.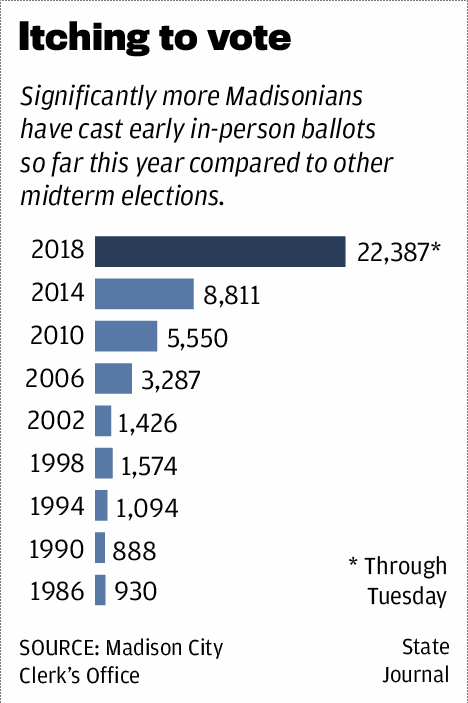 Beginning in 2016, municipalities were allowed to have multiple absentee voting locations, not just the clerk's office. This year, voters are able to vote at 16 locations throughout Madison, including several libraries and Memorial Union and Union South on the UW-Madison campus.
Additionally, there were limitations in 2014 on the days and hours clerk's offices could be open.
In the 2014 midterm election, 8,811 Madisonians voted early and in person, compared to 5,550 in 2010 and 3,287 in 2006.
Milwaukee also has already smashed in-person early voting records, said Neil Albrecht, executive director of the city's Election Commission.
As of Monday, 19,586 had voted early in Milwaukee, an increase of more than 4,200 from 2014's total of 15,300.
Albrecht said he expects the number of early, in-person voters to double before early voting ends.
Soglin also said he expects the number of early voters to continue to rise, especially as Election Day nears.
"It doesn't matter who you're voting for," Soglin said. "Our democracy functions and thrives on the participation of those eligible voters showing up at every election."
Statewide early voting runs through Sunday. In Madison, dates for early voting varies by location.