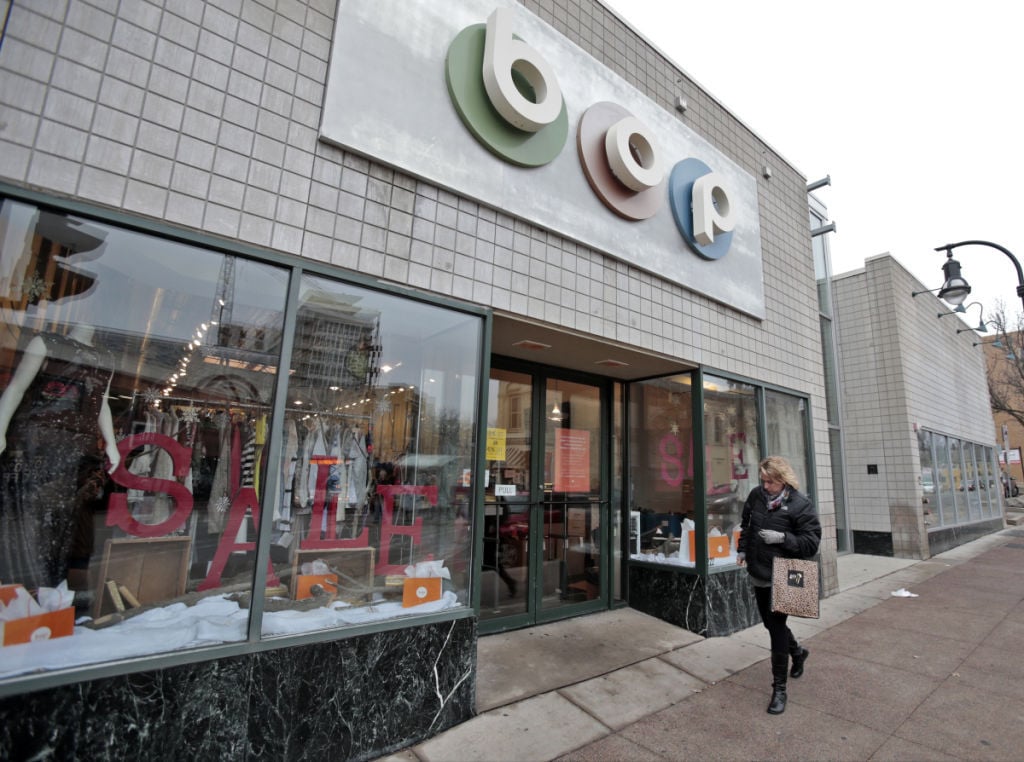 Six new establishments proposed for downtown Madison have applied for alcohol licenses following Mayor Paul Soglin's public discussions about the future of the area and the possibility of a moratorium on liquor licenses.
That's double what District 4 Ald. Mike Verveer usually sees in his downtown district.
"The talk of a moratorium has definitely caused liquor license applicants to accelerate their initial application schedules," Verveer said.
Over the past month, Soglin has outlined his concerns about the future of the State Street area, in particular the decline in dry goods retail stores and increase in alcohol-focused establishments. He and Verveer plan to introduce a resolution this week that will provide for a one- to two-year planning and implementation effort in the area.
While that planning takes place, however, Soglin has voiced the possibility of a moratorium on new alcohol licenses, drawing critiques from some business leaders.
"I think places may have known that it could or could not happen, so if you had plans, you might as well apply early," said Food Fight Restaurant Group managing partner Greg Frank. He is working with Umami owner Jan-Min Michael Ding on a new Asian/American tavern and restaurant that applied for a license at 33 E. Main St. on the Capitol Square.
"I think ours we were planning on filing within the next month either way," Frank said. "I don't think it impacted us at all. I think it may have impacted other people."
Verveer said that four of the six applicants in his district this month have expressed concerns about the potential moratorium.
The six applicants involve a range of business models, including a chocolate store with wine pairings, a café/restaurant with live music and theatrical performance, an Asian/American restaurant and three bars.
One of those bars is HopCat, a Michigan-based chain that Soglin has called out specifically due to its focus on alcohol and its potential replacement of Bop, a clothing store on West Gorham Street.
You have free articles remaining.
Addressing the ALRC at its Dec. 17 meeting, Soglin said that approval of HopCat's liquor license is not about the operator, the concept or the number of people it will draw.
"The question is: What does it do in terms of the diminishing retail in the community?" he said.
When Verveer asked at that meeting if Soglin would personally take a position on that license, Soglin responded that he is going to oppose any expansion of that license into the Bop space, possibly implying a veto if it passes ALRC.
"The bottom line is, those who do not dispense beverages simply can't compete for the business space on State Street, off State Street and around the Capitol," Soglin said at that meeting.
Verveer and many business owners have said they support the planning process but not a halt on licensing.
"In my opinion, it is having conversations like this that is absolutely a part of the process in terms of ensuring that our city is as healthy and whole as it can be," said Tip Top Tavern owner Ben Altschul, who is proposing a café and restaurant called The Atrium for the space at 111 King St.
Frank agreed, saying he thinks the discussion Soglin wants to have is a wonderful and necessary step in determining the direction of the area.
"I think not having the moratorium as part of the resolution actually helps promote the progress of that discussion," Frank said, noting the importance of involving the business community in the discussion.
Verveer is co-sponsoring the planning resolution, which focuses on implementing recommendations from Madison's 2012 Downtown Plan and taking an expanded look at the issues the mayor has raised. It includes nothing about a moratorium.
"There was certainly discussion, a concerted decision made to not include that in the resolution," Verveer said. "That's not to say that the mayor wouldn't like some sort of moratorium still considered in the future."
In the meantime, the ALRC will have a long meeting Jan. 21 as it considers six applications for new licenses downtown and three applications in other districts. 
The bottom line, is, those who do not dispense beverages simply can't compete for the business space on State Street, off State Street and around the Capitol." Mayor Paul Soglin
The talk of a moratorium has definitely caused liquor license applicants to accelerate their initial application schedules.

Ald. Michael Verveer,

whose district includes the downtown area