During his decade-long tenure working in different management roles with the Wisconsin Department of Veteran Affairs, Randy Nitschke faced allegations of harassment, intimidation, mismanagement and risking the safety of his coworkers.
The 66-year-old Navy veteran was fired from the agency twice — once in June 2010 and again on June 14, 2019.
The incidents leading to those dismissals, along with other problems from his career, were detailed in Nitschke's 1,750-page personnel file, obtained by the Cap Times under the state's open records law. 
The March incident that precipitated his second dismissal occurred when Nitschke was serving as commandant — the top post — at Union Grove Veterans Home making $121,374 annually. He served in that post from August 2017 until mid-June, when he was officially fired after facing criticism for his handling of an incident involving family members of a resident allegedly harassing and making racist remarks to staff members.
The Wisconsin Veterans Home at Union Grove is one of three state-run nursing homes for sick and elderly veterans. Located in Racine County, about 85 miles east of Madison, Union Grove has more than 150 beds.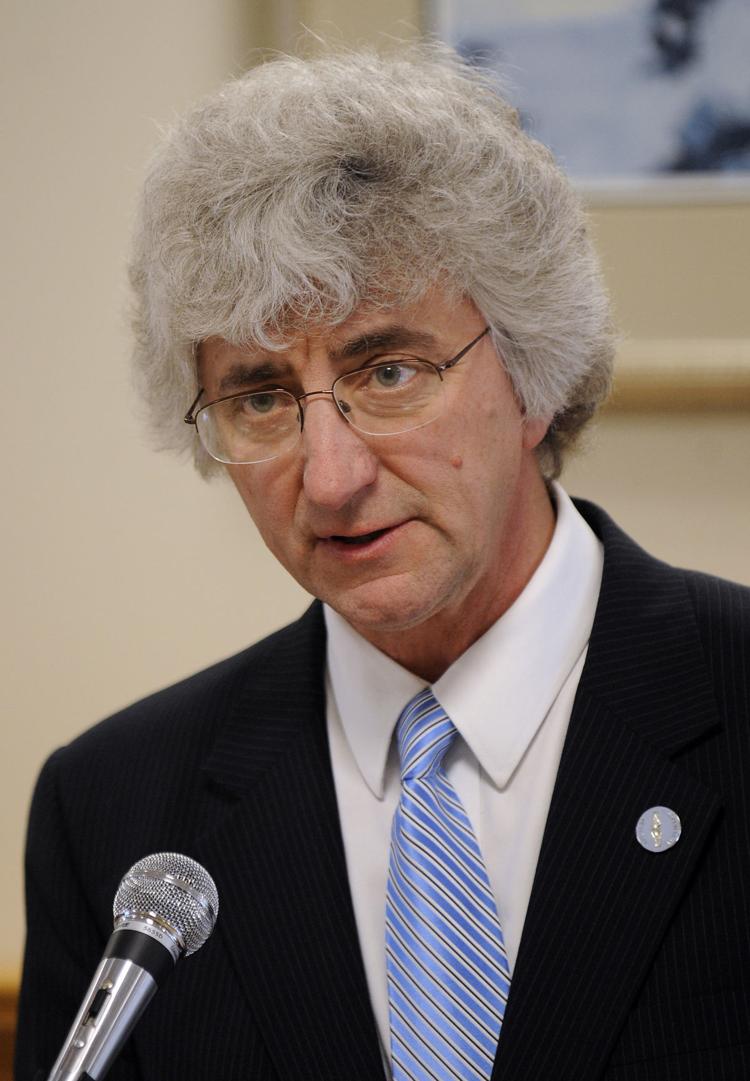 Nitschke appealed the decision, according to his attorney, Richard Rice of Fox & Fox SC in Monona, and Nitschke "has resolved matters related to his former employment with DVA," Rice wrote in an email. He didn't provide further details about the resolution when asked by a reporter.
Despite compiling a lengthy personnel file and facing discipline for an incident involving fellow employees, Nitschke was rehired and repeatedly promoted in a state agency that has come under scrutiny for its treatment of nursing home residents and staff.
At Union Grove specifically, employees have faced long hours, stressful working conditions and regular turnover, details compiled from staff interviews from December 2018 through spring 2019 and included in Nitschke's personnel file. 
Rice defended Nitschke's tenure at the agency, saying his length of service there was due to Nistschke being "an accomplished administrator" who oversaw financial successes at the Union Grove and King veterans' homes. 
"I can assure you that Mr. Nitschke cared and cares deeply about providing the best services for Wisconsin Veterans while also providing a safe and positive work environment for DVA employees," he wrote in an email. 
Meanwhile, DVA spokeswoman Carla Vigue, who declined to comment on the specifics of a personnel matter, touted the department's commitment "to providing top quality care in a safe and comfortable environment." 
"We want the veterans who live here to be proud to call this place 'home,'" she added in the statement.  
Nitschke's history at DVA
Nitschke's personnel file indicates he started at DVA in December 2008 as commandant at Union Grove, the facility's top post. Around 18 months later, in June 2010, his appointment was terminated under DVA Secretary Kenneth Black. 
The reason for his termination is unclear and not laid out in his personnel file. But media reports from around that time show Nitschke filed a complaint with the state Equal Rights Division following his firing. He argued that Black — who is African American — discriminated against Nitschke — who is white — due to his race and sex. 
Nitschke also filed suit in federal court, a case that was later settled in fall 2012 for $180,000, according to a copy of the settlement contained in his file. That settlement applied to both the federal and state cases, and it stresses the state and DVA didn't acknowledge any wrongdoing by entering into the agreement.
The original federal complaint, from July 2011, said after Nitschke's hiring at DVA in late 2008, then-Secretary John Scocos promoted him to be administrator of the Division of Veterans Homes. Scocos was fired by the state Veterans Affairs Board shortly after and replaced by Black, who demoted Nitschke to his original post at Union Grove. Two months later, Black "appointed a non-Caucasian female less qualified than (Nitschke)" to serve as Veterans Homes administrator, the complaint says.
The complaint also cited a March 2010 meeting attended by Nitschke, Black and other DVA employees. At the meeting, Black allegedly said the agency employed "too many old white males." Nitschke, 56 at the time, was then asked to resign on June 3, 2010, the complaint said. When he refused, Black fired him the next day.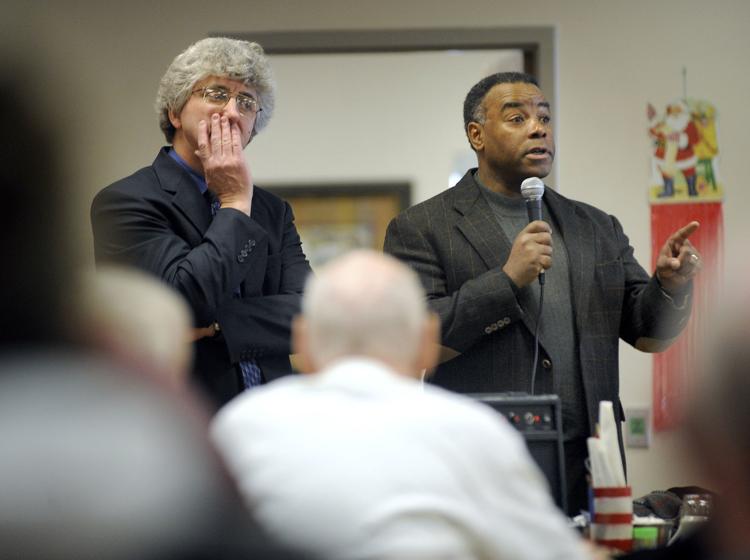 In September 2011, around a year before Nitschke's case was settled, Nitschke was re-appointed administrator of the Division of Veterans Homes by Scocos, who was reinstated as DVA secretary under then-Gov. Scott Walker. Administrators oversee the state's veterans homes. 
Nitschke's next few years were largely without incident. In July 2013, his position was reclassified from an appointee to a civil servant, a move that came with a pay bump. And his performance reviews in 2013-14 and 2014-15 were positive, with both finding he exceeded expectations. The 2013-14 review praised him as "very resourceful and (someone who) thinks at a critical level when it comes to solving complex tasks."
It also characterized his accomplishments — such as improved Centers for Medicare and Medicaid Services ratings and the Veterans Homes reaching "record levels of income" under his watch — as "indisputably incredible." 
Both reviews called for improved communication, though the more recent one was more pointed in its critique. Although it praised Nitschke as "innovative and resourceful," it suggested Nitschke make "some improvement on self-development," and demonstrating leadership in engaging with staff. The document shows Nitschke disagreed.
Rice, Nitschke's attorney, said his client's time at the agency featured "many positive things" while he labored "in a very regulated and underfunded operation … providing quality care and a positive work environment." 
He added that when taking Nitschke's full history into account at DVA, "his positive contributions significantly outweighed the negative perceptions or events that come with the territory."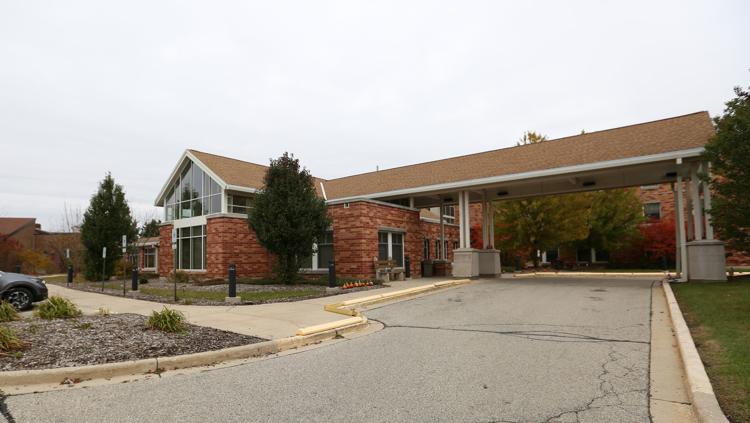 For Nitschke, the close of 2015 was marked by a ban from driving state-owned vehicles and a three-day suspension following an investigation into harassment allegations made against him. 
The investigation centered on "potentially intimidating, harassing and threatening communications," according to a November 2015 letter putting him on paid leave. Detailed in his personnel file and in past Cap Times reports, Nitschke was found to have violated agency work rules and harassed and intimidated a DVA employee and Scocos. 
Nitschke made what state investigators determined were false allegations that a former Veterans Affairs deputy secretary, Mike Trepanier, sexually harassed another employee based at the King Veterans Home, Amber Nikolai. They said Nitschke's allegation was "an effort to save himself from being terminated." 
"Mr. Nitschke admitted to calling Secretary Scocos and leaving him a voicemail stating that he would not be thrown under the bus … and that he had a lot of ammunition to use against the department," the investigation found.
Specifically, Nikolai's complaint — later dismissed — argued that Nitschke "began a campaign of unlawful sexual harassment" against her in 2014 that included hundreds of "personal text messages which were inappropriately personal and intimate."
Following the Nitschke investigation, Nikolai's complaint said she was reassigned to "less desirable duties and circumstances on at least two separate occasions." She was also investigated by the agency for allegedly disclosing personal contact information of another King employee after a Cap Times investigation into the King home.  
The ban on Nitschke's use of state cars came about after a number of violations or "at-fault accidents in the past two years," according to a letter from the state. Nitschke appealed the ban, but lost.
Nitschke's performance review from around that time — Oct. 18, 2015 to June 30, 2016 — showed he met or exceeded expectations in all areas except "personal credibility," which showed he needed improvement. It noted his work with commandants on improving and sustaining quality of life at the veterans' homes and called him "an advocate" for the campuses. 
But it noted Nitschke could improve in "recognizing boundaries in his conversations with colleagues and subordinates, to avoid over-sharing information that other employees sometimes find too personal."  
In August 2017, under DVA Secretary Daniel Zimmerman, Nitschke was moved from Division of Veterans Homes administrator back to Union Grove commandant. The change, according to a letter, was due to his experience and "the need for leadership" there.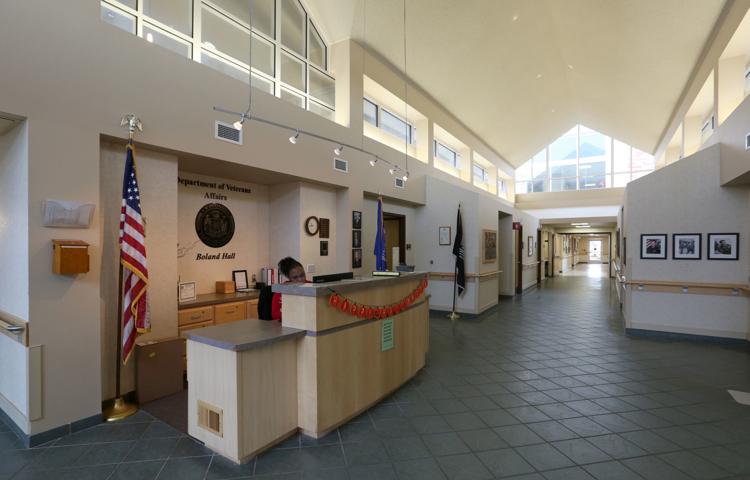 The incident that led to Nitschke's firing this summer took place at Union Grove last March, more than three years after his suspension for harassment.
While that March incident precipitated his dismissal, it was closely tied to a separate one that happened at Union Grove's Christmas party in December 2018 where an employee faced harassment and racist comments from a resident's family. 
During the party, the resident's wife and two sons were visiting him at Boland Hall, a three-story building on the eastern edge of campus. As the family entered an elevator, one of the sons began swearing, prompting a nurse to intervene and urge him to "keep the Christmas spirit going," according to multiple witness interviews included in Nitschke's personnel file. 
The son continued swearing, repeatedly called the nurse a "black bitch" and flipped her off as he left the elevator with his family and went to his father's room.The family members' names are redacted in the file.
As the nurse took a break to compose herself, two employees headed to the resident's room, where they were told that staff was lazy and that the room's bathroom wasn't clean — complaints one staffer called "a diversion tactic." The other staffer described the family's comments as "verbally violent" and said the sons "were very loud and agitated."  
You have free articles remaining.
Nitschke then entered the room with security in tow. He introduced himself, shook hands with the family members and pledged to "take care of your concerns," according to a staffer present, which calmed the family. 
But he never asked them to leave campus. When the nurse who was shouted at returned to the floor following her break, she discovered administrators and security had already left the area though the family remained. 
When the family left, the nurse said one of the sons again swore at her, flipped her off and called her a "black bitch." The comments were overheard by a therapist working that day. Shaken up, the nurse was unable to leave because her supervisor said she had no one to cover for her. 
"My anxiety is on 10 and I'm just worried that he'll come up here while I'm working and can anyone guarantee my safety?" her supervisor recalled her saying. The nurse took time off work following the incident. 
In subsequent interviews, other staffers complained about how Nitschke handled the situation and lamented the lack of a staff debriefing. While HR didn't interview Nitschke immediately following the incident, he later denied knowing that racist language was part of it.
"There are some employees that felt I didn't handle it right," he told investigators in May. "They thought I knew everything (that) happened, that they were in the elevator making racial comments." 
He also said: "Staff felt I should have been tough and thrown them out. I handled it my way."
Five days after the incident, on Dec. 20, two "'no trespassing" orders were issued against the sons, a move Nitschke said he spearheaded. The orders said the sons' "actions compromised the safety and privacy of our staff and our members." Violating the directive, the notice said, could get the sons arrested for trespassing. 
An email from a DVA nursing director to staff nearly a week after the incident warned employees not to confront the sons if they returned to the campus. Instead, the directive said, "the police should be called as they aren't allowed on the property." Nitschke said he repeated the order when he conducted in-person "welfare rounds" with staffers.
The family didn't abide by the "no trespassing" orders for long. 
Three months after the Christmas party, one of the sons showed up with his mother at Boland Hall in what staff described as a disguise: a hat supporting President Donald Trump, a Trump shirt that said "fuck your feelings" and sunglasses.
"It was a big red flag," one supervisor told investigators regarding the son's appearance. 
While the timeline is muddled, the staffer recalled first seeing the son around 10:30 a.m. But according to call records, it took until 12:25 p.m. for someone to call police, a delay investigators said endangered the safety of employees and residents. 
In the intervening period, five supervisors, along with Nitschke, were notified that the son could be at Boland. But an investigation summary in Nitschke's personnel file shows no one, including Nitschke, followed the directive to call 911 immediately. In fact, Nitschke reportedly advised a staffer to not call 911 and said he'd handle the situation himself.
One official — Deputy Commandant Laura Bruce — was in the midst of an employee break room grand opening when she was notified about the son potentially being onsite. But she directed staff to find Nitschke, later telling investigators she had to stay to hand out sandwiches because if attendees aren't supervised "they would take more than they should and have nothing left." 
A nurse involved in the December incident later slammed the deputy's response in her investigatory interview, saying: "My black coworkers were told to go hide in a closet. This is like a movie. Don't serve sub sandwiches and act like the sandwiches are more important than us."
After he was initially notified, Nitschke experienced a few delays in getting to the resident's room because he was in a meeting. When he arrived, he asked the son to identify himself and mentioned the "no trespassing" order. A witness told investigators the wife and son both "got hostile" and called Nitschke "a dirty old man," due to the past harassment allegations. Nitschke then left the floor and later called 911, per the investigation summary.
Other staffers reported seeing the wife and son leaving the resident's room. Both of them got on the elevator, but only the wife exited it on the main floor and employees "could not figure out where (the son) got off and went," witnesses told investigators. 
One staffer reported hearing someone say loudly and repeatedly that he would "kill the (n-words)" as he was entering the elevator. She told investigators she tried to report the threat to supervisors at a meeting later that day, but "no one let me speak and say what I heard." 
Ultimately, the son left the building and joined his mother in the car in the parking lot where he called the police non-emergency line at 11:49 a.m., 36 minutes before Nitschke called the police at 12:25 p.m., according to the investigation summary. 
The resident no longer lives at Union Grove, said DVA spokeswoman Vigue, though she declined to share further details.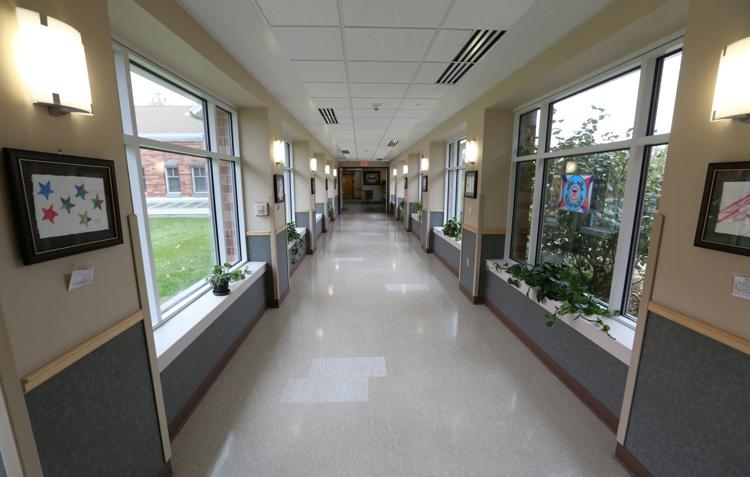 Nitschke was put on paid leave just two days after the March incident, a suspension that continued until his dismissal in June. In interviews with administrative officials, he maintained that he appropriately handled the situation. 
"My intention was never to leave (the meeting)," he said in a May 2 interview, referring to the point where he was notified about the son potentially visiting the facility. "There was no sense of urgency. There was no disruption." 
While Nitschke argued it only took him five to 10 minutes to report to the resident's room after he was first notified, investigators concluded it's "likely" that it took more than an hour for Nitschke to respond to the incident. 
"The fact that [the son] was in disguise and not positively identified does not mitigate Nitschke's extended delay in contacting the police," the summary noted. 
Still, Nitschke denied the assertion that he didn't call 911 immediately, telling officials he did "as soon as I verified it" and positively identified the son. 
The issue was complicated by the fact that "a large portion" of Union Grove staffers didn't know what the sons looked like, according to the summary. Other records in Nitschke's personnel file note that he attempted to get the go-ahead to obtain pictures of the sons from the resident's room and make copies of them, but was prevented from doing so by legal counsel. 
Nitschke, in his interviews, placed blame on other management officials, including Bruce, his deputy commandant, for failing to properly respond to the issue. During his first interview, Nitschke said he was planning to investigate why his subordinates didn't follow the "chain of command policy." 
"Why didn't they handle it? Why didn't the layers of supervisors handle it?" he asked. 
The deputy was also investigated in a separate probe for potentially violating three work rules by failing to comply with the "no trespassing" order and putting employees' and residents' safety at risk, according to DVA. But she resigned over the summer, before the investigation ran its course. 
Officials didn't hire anyone to fill her position and the campus no longer has a deputy commandant, Vigue of DVA said, "due to a reorganized structure." But the agency has brought on Natalie Rolling-Edlebeck, an Army veteran and former executive director of MacArthur Hall at King Veterans Home, to serve as Union Grove commandant. 
She started in the role Aug. 4, Vigue said.   
Safety, security improvements at Union Grove 
In the weeks after the March incident, when Nitschke was on paid leave, officials began to make changes to beef up security protocols at the veterans home, according to Nitschke's personnel file. 
Meanwhile, staff and the agency are grappling with Boland Hall's current "below average" rating from the Centers for Medicare and Medicaid Services, according to Nursing Home Compare, a site that provides information on nursing homes nationally. 
The facility's two-star rating — out of five — is based on health inspections, staffing and quality of care measures. The health inspection score was the lowest, with one star or "much below average," while staffing was at five stars and resident care was four. 
The investigation, in part, sought to explore "steps we can take to prevent such incidents from happening in the future," according to an email DVA Deputy Secretary James Bond sent to Union Grove staff in March notifying them that officials had launched a probe into the incident. 
A few employees in their interviews with administration officials last spring cited security concerns. One nursing supervisor on March 22 said the facility "is not secure" and "nursing supervisors are left out here alone." 
"We fear for our members of color as well," she told investigators. 
Some of the changes implemented earlier this year include updating the security access code for the entrances, which some staffers said in interviews with investigators had been the same for years and were known by former employees. 
The facility also hired an additional security position to supplement the original two guards, Bruce told management during an early April interview. They're tasked with monitoring the front desk and walking the campus to keep an eye on things, she said.  
Immediately after the incident, employees also noted that maintenance workers were coming in early to sit in the parking lot during shift changes to help bolster employee safety. 
Additionally, the Racine County Sheriff's Office in late March added extra patrols of the area overnight and throughout the day as they conducted an independent investigation of the incident, according to an email to DVA from a state Capitol Police officer. 
Vigue, the DVA spokeswoman, stressed the importance of employee satisfaction to the agency and the long-term care industry as a whole. 
"Our staff is very proud of what they do, deservedly so," she said. "We do all we can to ensure they have a place where they enjoy working."
Share your opinion on this topic by sending a letter to the editor to tctvoice@madison.com. Include your full name, hometown and phone number. Your name and town will be published. The phone number is for verification purposes only. Please keep your letter to 250 words or less.