Sen. Dave Hansen, D-Green Bay, who has served in the state Senate for two decades, and Rep. Bob Kulp, R-Stratford, who joined the Legislature in 2013, have announced they will not seek reelection when their terms conclude at the end of the year.
In a statement Thursday, Hansen, 72, said "as much as it has become a cliché in politics, I truly am retiring to spend more time with my family."
"As much as I've enjoyed my time in the State Senate, however, after what will be 40 years of public service I am looking forward to January 2021 and beginning the next chapter in my life with Jane and my family," Hansen said.
In a Facebook post Thursday, Kulp said he also plans to focus more on his family and business.
"I never set out to make this a 'career,' and have always had a great admiration for public servants who knew when to step back and let others pick up the torch," Kulp said in the statement. "I have no doubt that the 69th District will continue to be represented by someone who reflects its values."
Kulp was elected to his central Wisconsin district in a 2013 special election. The district spans portions of Marathon, Clark and Wood counties.
"Bob has not only been an outstanding representative and advocate for the 69th Assembly District's priorities and values, but also a crucial source of leadership for our Assembly Republican caucus," Assembly Majority Leader Jim Steineke, R-Kaukauna, said in a statement. "Since his election in 2013, Bob has remained committed to issues that most affect rural Wisconsin families, communities, and businesses, going above and beyond for each and every one of his constituents."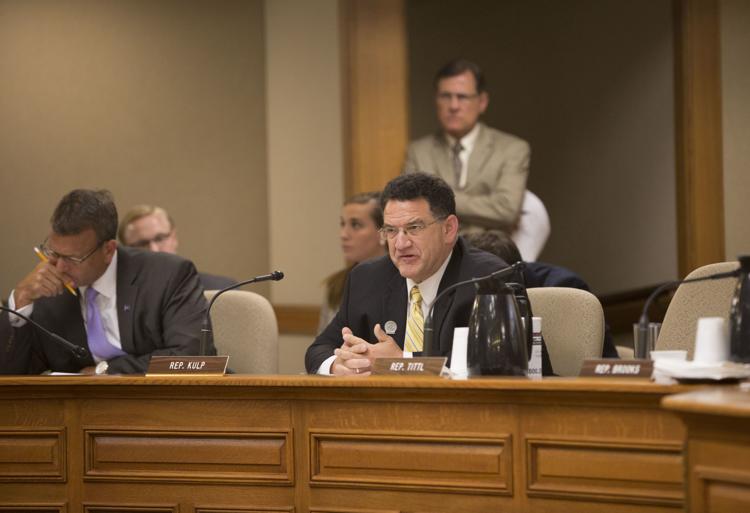 You have free articles remaining.
Hansen was first elected to the Senate in 2000. He survived a 2011 recall vote over his opposition to the Legislature's adoption of Act 10, former Republican Gov. Scott Walker's measure that stripped most public workers of their collective bargaining rights.
His departure opens up a seat in a district that has traditionally leaned Republican, as the Democratic party tries to win the majority of the Senate, which currently has a 19-14 GOP edge.
Potential GOP candidates could include state Reps. John Nygren, R-Marinette, and John Macco, R-De Pere.
Nygren said in a text message to The Associated Press he was focused on current legislative priorities but added he would "consider any opportunity in coming days."
Over the years, Hansen has held several leadership roles, including majority leader, assistant majority leader, assistant minority leader and vice chairman of the Joint Finance Committee.
Hansen also served as a Brown County Board supervisor from 1996 to 2002 and spent time as a teacher, coach and truck driver.
Senate Democratic Leader Jennifer Shilling, D-La Crosse, in a statement described Hansen as "a passionate advocate for equal pay, affordable health care, and student loan debt relief."
"Dave is the true embodiment of our Democratic values and could always be relied on to deliver an enthusiastic and lively debate on the Senate floor," Shilling said.
Wisconsin's 30th District includes parts of Brown, Shawano, Oconto and Marinette counties, including a portion of Green Bay.
The Associated Press contributed to this report.