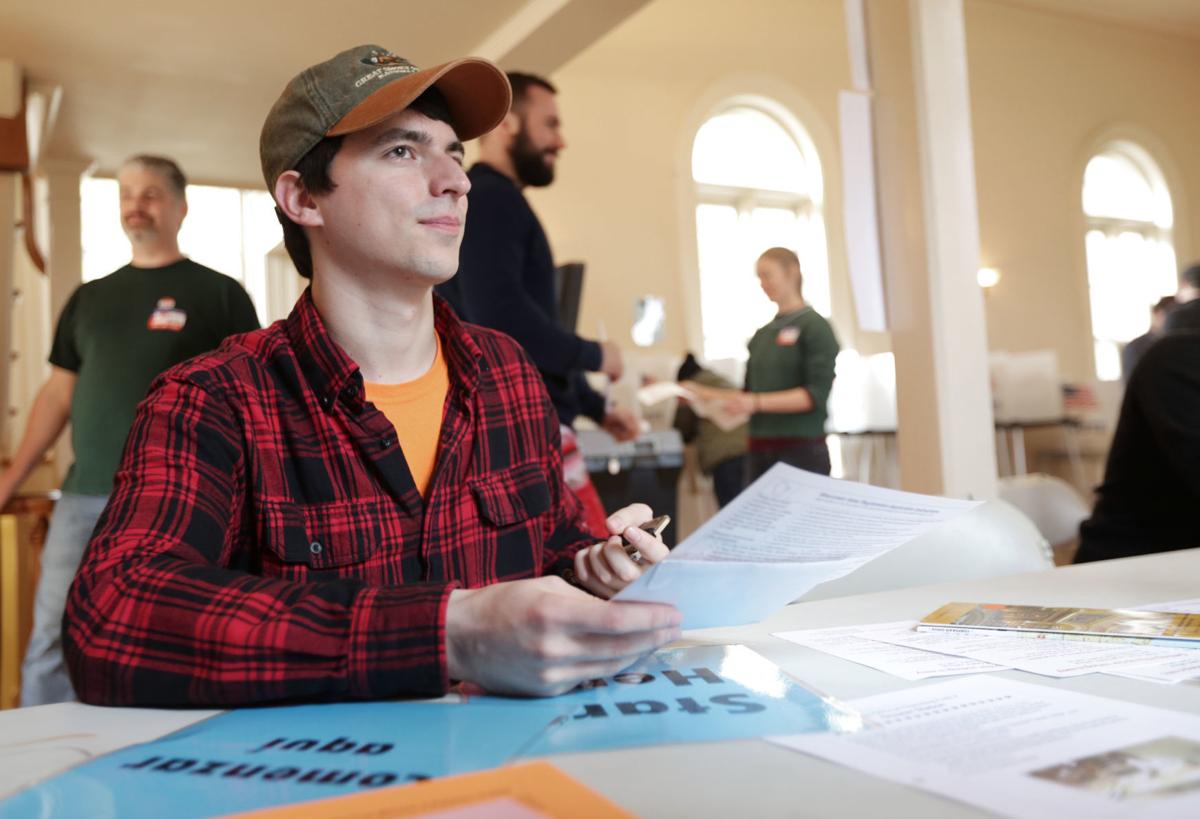 The key to Tuesday's stunning Democratic upset of Wisconsin's eight-year Republican lock on state government came from a blue tsunami in Wisconsin's largest counties and possibly a smaller wave on college campuses around the state.
Democratic Gov.-elect Tony Evers won Dane and Milwaukee counties by about 75,000 more votes than Gov. Scott Walker's 2014 challenger Mary Burke. Evers' statewide edge was about 31,000 votes, or 1.2 percentage points.
Meanwhile Walker received about 600 fewer votes in the Republican stronghold of Waukesha County than he did in 2014. Evers received almost 18,000 more votes than Burke in that suburban Milwaukee county.
Statewide turnout of nearly 60 percent of the voting age population was the highest for a Wisconsin midterm election in at least 20 years.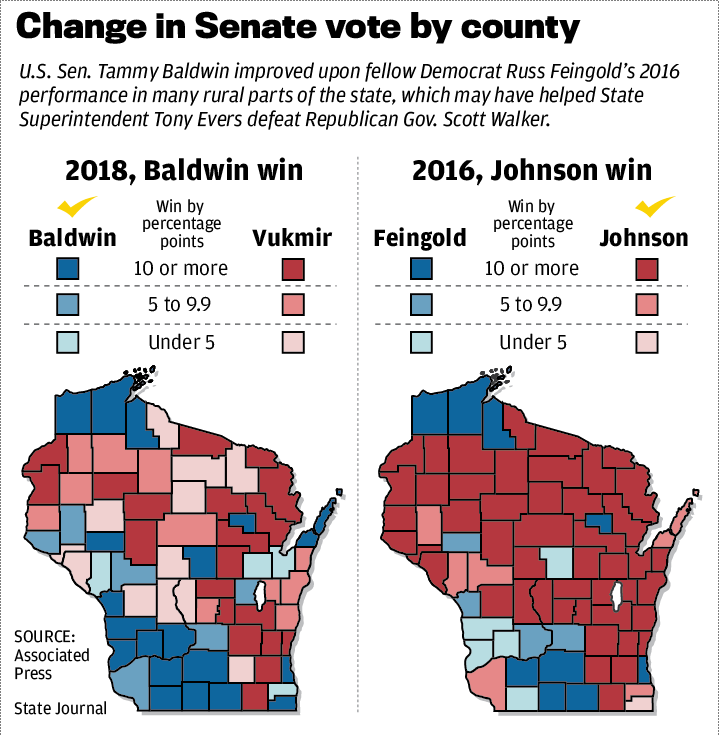 "A lot of states would be happy to have that level turnout in a presidential election and Wisconsin did it in a midterm election," said Barry Burden, director of the UW-Madison Elections Research Center. "The governor's race appeared to be the driver."
U.S. Sen Tammy Baldwin, D-Madison, easily secured a second term with 55.4 percent support, or about 10 points higher than state Sen. Leah Vukmir, R-Brookfield, a margin of victory greater than any U.S. Senate, presidential or gubernatorial win in the state since 2010.
While Baldwin secured about 150,000 more votes than Evers, Burden said the coattail effect, where a popular politician attracts votes for lesser-known candidates in the same party, was seen most strongly in Democratic Attorney General-elect Josh Kaul. Kaul eked out a win against first-term Republican incumbent Brad Schimel.

At least 14,500 of the 44,000 additional votes Evers picked up in Dane County came from 13 wards that include UW-Madison students, according to a ward-by-ward analysis of results. Burke secured about 9,500 votes in those wards four years ago.
However, Burden cautioned against making an apples-to-apples comparison of 2014 and 2018 ward results in Madison. New construction, such as a student apartment building known as The Hub, and a general trend of more non-students living Downtown in recent years could skew the data.
The city of Madison's clerk's office will analyze voters by age group, which will offer more meaningful insight than ward comparisons, he said.
A report comparing UW-Madison's voter turnout to its peer institutions in the Big 10 will be published next summer, according to university spokeswoman Meredith McGlone.
NextGen America descended on Wisconsin in October 2017, investing nearly $3 million in a get-out-the-vote campaign across 32 college campuses. The effort was part of a nationwide movement in 11 battleground states and funded by billionaire liberal activist Tom Steyer.
College and college-age voters lean Democratic, according to a recent Pew Research Center poll, but getting them to show up at the polls is a problem in practically every election. NextGen aimed to bridge that gap, spending hours at voting registration tables, sometimes in banana suits, and knocking on more than 175,000 doors.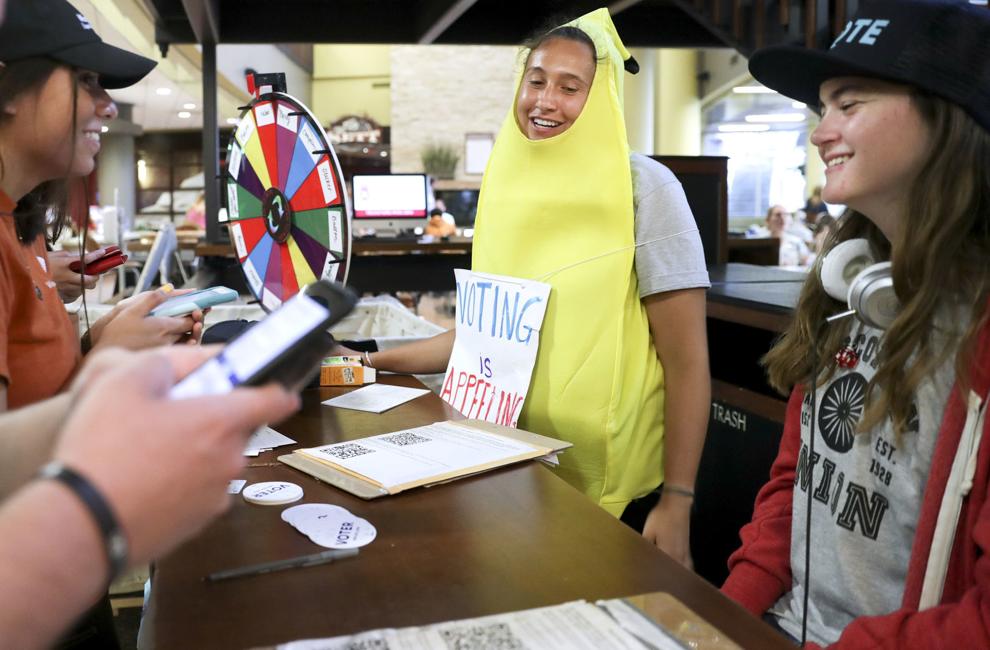 "What (last night) shows is that young voters turned out decisively for Tony Evers and powered him to victory," said NextGen's Wisconsin organizing director Thomas Fischl. "NextGen is going to continue to build youth political power in Wisconsin and we're not going anywhere."
In La Crosse, NextGen targeted a ward that includes UW-La Crosse students. Results show Evers earned nearly double the number of Burke's support — 1,147 compared with her 616 votes — and Walker, who won the ward in 2014, received about 120 fewer votes than he did in 2014.
Austyn Zarda never imagined he'd be registering students to vote on UW-Stevens Point's campus through NextGen. Growing up in Rhinelander where his father worked as a high school English teacher, Zarda said he aspired to teach history.
But Walker's impact on education — both at Rhinelander High School, where Zarda said teacher morale visibly dropped, and at UW-Stevens Point, where he graduated in May just a few months after the university announced a proposal to eliminate his major, political science, along with 12 others primarily in the humanities — prompted him to join NextGen and find a way to restore public education in Wisconsin.
"Seeing the effect NextGen has had throughout the state, whether it was Madison, La Crosse, the Fox Valley, it was a good moment to see in a race this close that we had a significant impact in it," Zarda said.