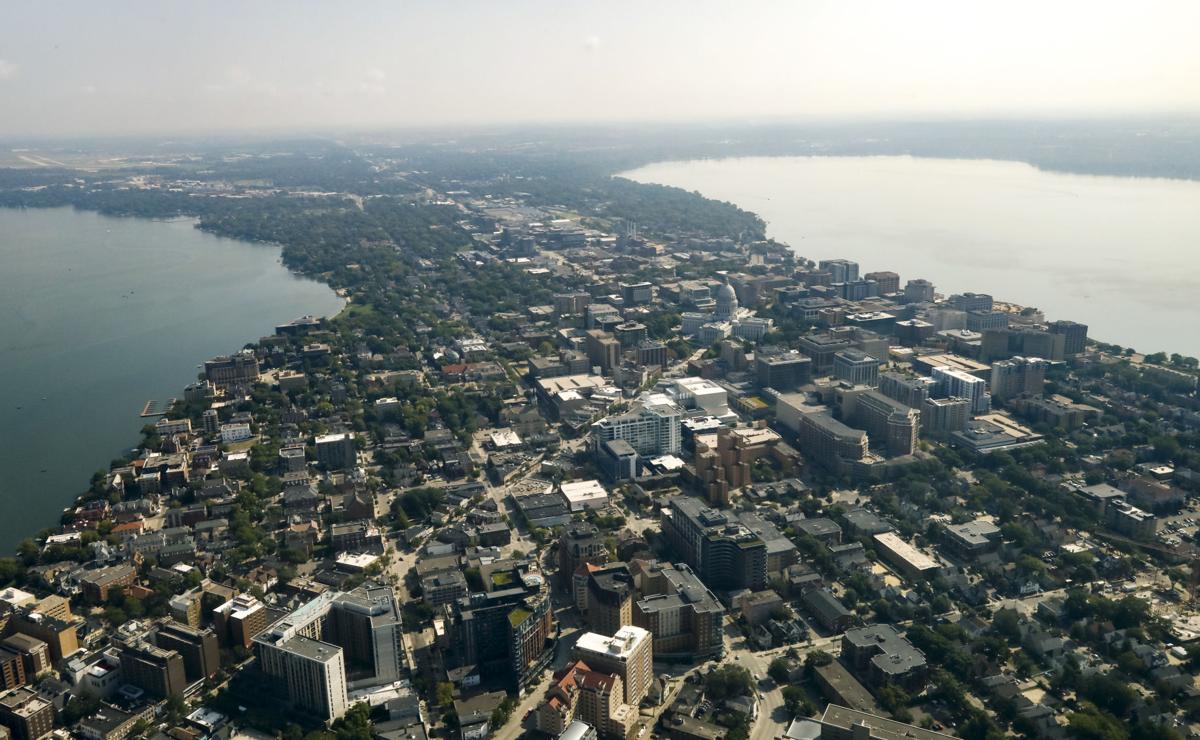 Dane County is poised to pick one of three maps outlining new voting boundaries following the 2020 census. 
This is the first time the county has used a group of people who are not elected officials to draw redistricting maps. 
Redistricting Commission chair Ken Opin said at a meeting of Dane County Board Supervisors on Monday that the process is an "essential part of our democracy," noting that the group followed criteria outlined in state statutes, federal case law and county ordinances.
"We feel like we met those criteria and that we have presented you with three maps that you have the ability to choose from and that we have done our duty," Opin said.  
In priority order, commissioners were required to create maps with districts that are "substantially equal in population," minimize crossing municipal boundaries or wards, provide effective representation of minorities, consider natural geography and maintain "communities of interest."
Finally, Dane County ordinances stipulate that the maps cannot consider who is already an elected official.   
"It's a strong example for the state and entire country for how redistricting should be done," Supervisor Patrick Miles, District 34, said. 
The nonpartisan redistricting commission, made up of 11 people appointed by the county clerk and county board chair, presented three draft maps to the Board of Supervisors Monday. Opin said the commission operated by consensus without internal disagreement.  
Dane County senior planner Brian Standing said the first map, known as Option A, was based on a draft submitted to the commission by a member of the public. This version aimed to keep town and municipal boundaries intact.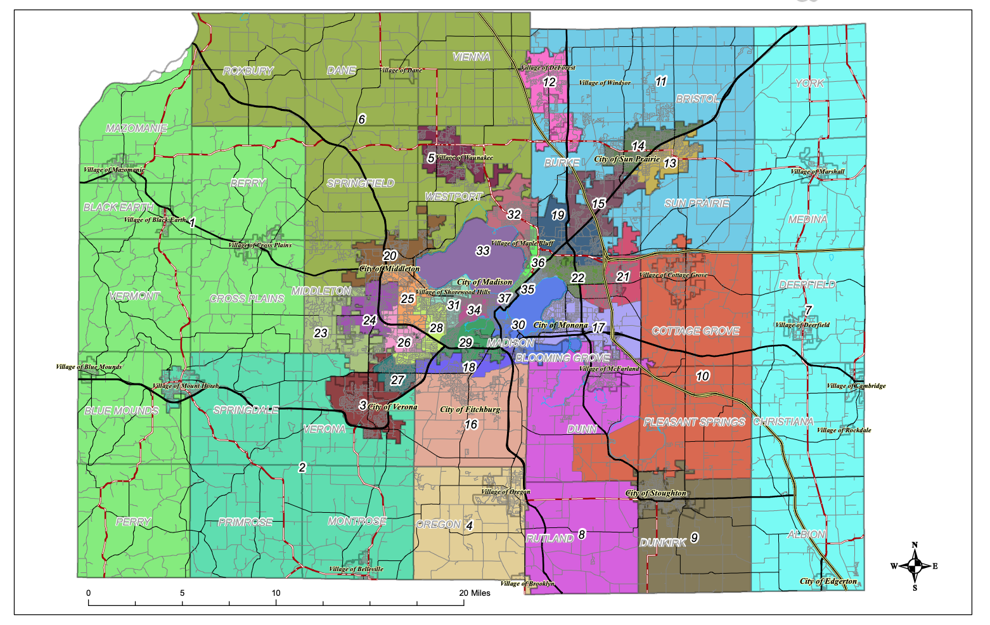 It would also create five districts where the population of minority constituents is 40% or greater. 
Supervisor Matt Veldran, District 7, raised concerns that the maps would split neighborhoods he represents, including the Meadowood Neighborhood on the southwest side of Madison. Supervisor Sarah Smith, District 24, questioned why the city of Monona was split in the proposed maps. 
Standing emphasized that not all areas of the county grew at the same rate. Achieving a "substantially equal population per district — in this case, 15,176 residents — is difficult considering unequal distribution of population growth. 
"Hitting that 15,176 target in many cases necessitated redrawing some of those neighboring boundaries," Standing said.  
The second map, labeled Option C, kept some of the rural areas to the far east and west of the county more compact. It also kept the Marquette and Schenk-Atwood-Starkweather-Yahara neighborhoods in the same district, preserved the town of Middleton with other towns and maintained a University of Wisconsin-Madison student district.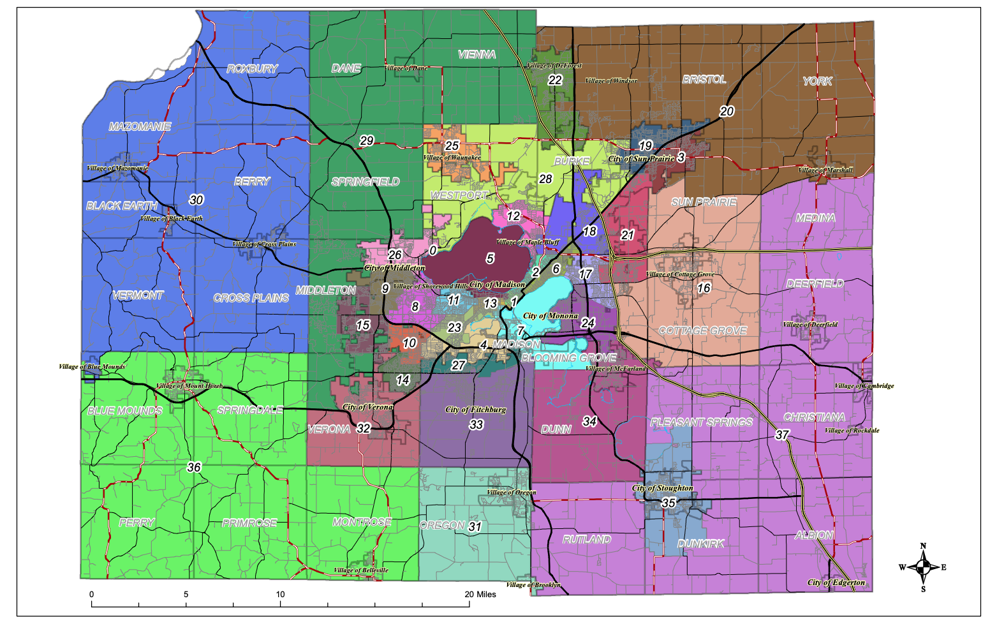 This version would also have five districts where the population of minority constituents is 40% or greater. 
Finally, the third option — Option G — treats some towns as if they were already attached to the city of Madison, keeps the village of Shorewood Hills intact, breaks up the town of Burke less than Option C and keeps the town of Sun Prairie with other towns, per its request.  
It would create seven districts where the population of minority constituents is 40% or greater. 
If necessary, the executive committee could meet on Thursday. 
On Oct. 14, the recommended tentative supervisory plan will be forwarded to the full county board for a public hearing, with a vote scheduled on Nov. 18.  
Share your opinion on this topic by sending a letter to the editor to tctvoice@madison.com. Include your full name, hometown and phone number. Your name and town will be published. The phone number is for verification purposes only. Please keep your letter to 250 words or less.