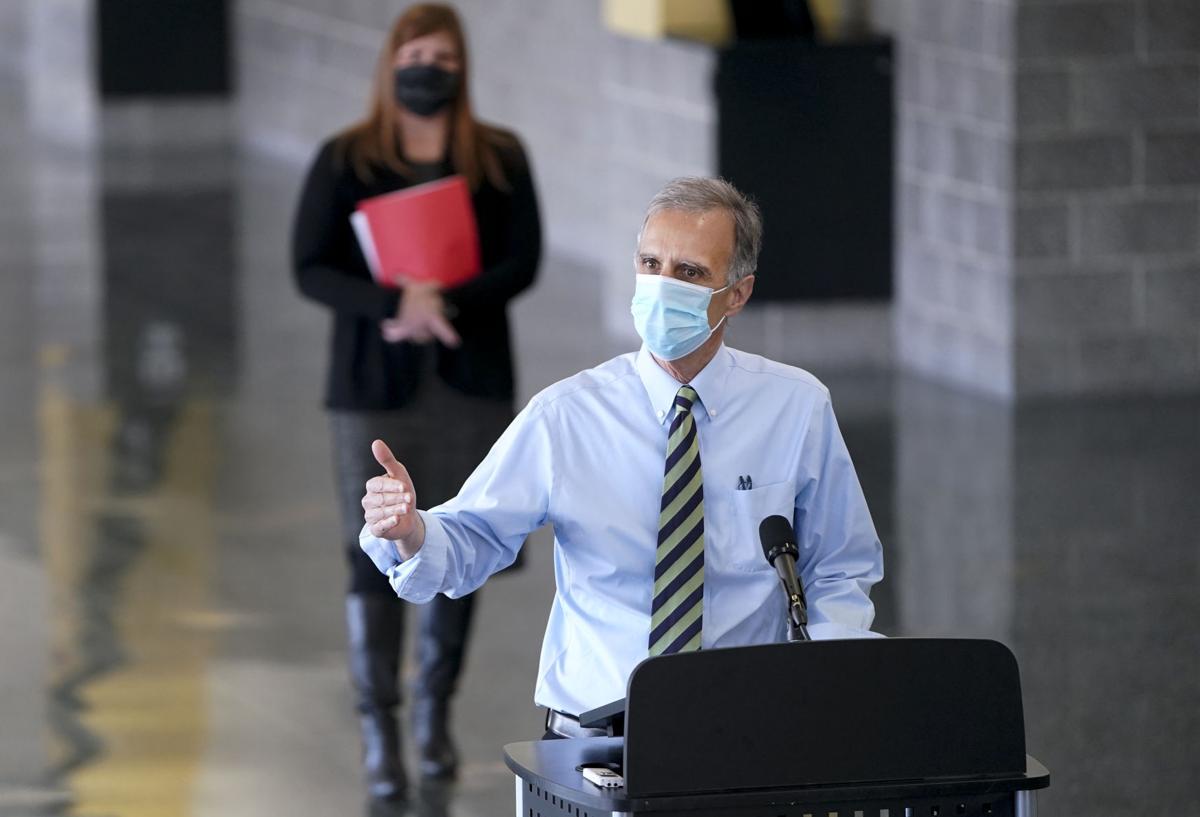 Dane County Executive Joe Parisi asked the leader of the Health & Human Needs Committee to "promptly" schedule action on using an additional $15 million for a small business grant program after supervisors postponed it last week. 
Supervisor Mike Bare, District 32, asked for the delay because the county does not yet have official guidance from the federal government on how the funds can be used. 
As a small business owner, Bare said he recognizes and can attest to the challenges facing small businesses created by the pandemic. But he said in an email Friday that this is a "tremendous opportunity to be thoughtful and thorough about how the county can support the economic recovery."
"I would like to get small business relief moving, but the county won't have this money from the federal government until May 11, so we have some time to get this right," Bare, who is co-owner of the company that operates the Olbrich Park Biergarten, said. 
On Friday, Parisi sent an email to Supervisor Elizabeth Doyle, District 1, who is the committee's chair, to schedule action on this resolution at the April 29 meeting. 
Parisi said the delay was "unfortunate given the timing proposed to move these new dollars forward is consistent with the proactive process followed in awarding three previous rounds of these grants."
"Our small businesses have been through countless adversities these past 14 months and telling them to wait longer for help is unnecessary," Parisi said in the email. "This resolution needs to move forward so our small businesses can begin the application process for the help that we as a county are ready and able to provide." 
But Doyle said in an email to The Cap Times that the decision was not an attempt to slow the process.
"It's disappointing that this has been characterized as a delay when it's simply the board doing its due diligence and ensuring public feedback and lessons from previous funding has been fully integrated," Doyle said. 
Dane County received $95 million from the CARES Act Coronavirus Relief Fund and $106 million from the American Rescue Plan for expenses related to COVID-19. 
Specific guidance from the U.S. Department of the Treasury will be released in early May. A key aspect of the ARP legislation included that the funds respond to the pandemic and its economic impact with assistance to small businesses, in addition to families, nonprofits and hard-hit industries. 
Dane County's partnership with Dane Buy Local began last year with an initial $800,000 in county dollars. During the first round of funding to Dane County last year through the CARES Act, Dane Buy Local oversaw $10 million in grants.
During the second round of funding, with $4 million available, Dane County received applications requesting over $50 million.   
"The program is a proven, highly effective lifeline for our struggling small business owners, especially those disproportionately impacted by Covid-19," Parisi said in the email. 
Bare said the county needs to work with the public and conduct an analysis of the needs and opportunities caused by the pandemic. Also, he pointed out that all municipalities and school districts are receiving federal aid and duplication of spending should be avoided. 
"It obviously makes sense to continue doing emergency stabilization efforts for peoples' basic needs like food and shelter. It also makes sense to cover county costs that have resulted from the pandemic while revenue has been slightly down," Bare said. "We should also consider that these funds can be spent over the next four years, so some amount ought to be used for transforming how county government does some things, and jumpstart other long-term projects."
The board heard a presentation from Controller Chuck Hicklin Thursday on the administration's plans for Allocating ARP funds, but supervisors did not have time to ask questions. Doyle said she is working with her colleagues to provide an opportunity for supervisors to ask questions about the allocation plan.  
To bring clarity to how and why this federal aid is allocated, Bare introduced a resolution at Thursday's board meeting that would require resolutions allocating ARP funds justify the need, explain expected outcomes and provide a plan for data collection. 
"My resolution will put some parameters and expectations around how we spend the American Rescue Plan funds, and help us better evaluate how effective they are," Bare said. 
Share your opinion on this topic by sending a letter to the editor to tctvoice@madison.com. Include your full name, hometown and phone number. Your name and town will be published. The phone number is for verification purposes only. Please keep your letter to 250 words or less.